Husker Coach Mike Riley Speaks At Big Ten Media Days
Husker Head Coach Mike Riley took his turn at the podium this morning at Big Ten Media Days in Chicago. He spoke about the expereince of starting with a new team and the differences between the Big Ten and PAC-12. Watch the video below. Husker coach
Saltdogs Drop Ninth vs. Explorers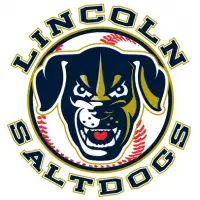 Mike Gilmartin and Curt Smith swatted long balls but the Sioux City Explorers (45-18) doubled up the Saltdogs (24-39) 6-3 in front of 3,214 fans at Haymarket Park Thursday night. Lincoln is now 0-9 against the Explorers on the campaign.
Big Ten Media Days Kicks Off Today
The 2015 Big Ten Media Days gets underway today in Chicago. Coaches and players from conference teams will be on hand to talk about the upcoming season.
Saltdogs Shut Out by Explorers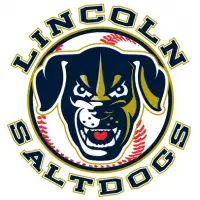 John Straka struck out nine over eight shutout innings as the Sioux City Explorers (44-18) beat the Saltdogs (24-38) 3-0 in front of 3,100 fans at Haymarket Park Wednesday night.
Saltdogs Return To Diamond Tonight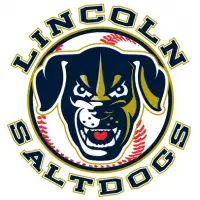 The Saltdogs are back in action tonight (Wednesday) after taking Monday and Tuesday off for the All-Star Break. Lincoln opens a 3-game series with the Sioux City Explorers at Haymarket Park.
Huskers Picked To Finish Second in Conference
Big Ten Football Media Days get underway Thursday in Chicago and Nebraska has been projected to finish second in the West Division this upcoming season. Wisconsin is picked to win the West, while defending national champion Ohio State is favored to win th
One Lincoln Team Alive in Legion Tourney
Union Bank of Lincoln Pius X racked up 17 hits enroute to a 15-1 win over Fairway Assets of Millard North in the American Division of the State Legion Baseball Tournament Monday at Hastings. Union Bank will play Associated Fire of Papillion-La
HUSKER FOOTBALL: Nebraska, adidas Unveil 2015 Alternate Jerseys
The University of Nebraska and adidas today unveiled the new Primeknit Husker Bold alternative football uniforms, which will be worn on Saturday, October 24th for the team's game against Northwestern.
Pairings Set for State Legion Baseball Tourney
The State Legion Baseball Tournament gets underway this weekend at two different sites in Class A. Click the headline to see the brackets.
NWU Athletics: Prairie Wolves To GO NCAA Division III, Leaving GPAC
Nebraska Wesleyan University president Dr. Fred Ohles announced Monday afternoon at Snyder Arena the Prairie Wolves leaving the Great Plains Athletic Conference after the upcoming school year to join the Iowa Intercollegiate Athletic Conference, starting with the 2016-17 school year.
NSAA Board Selects Tenopir To Return In Interim Director Role
A former executive director of the Nebraska School Activities Association is back in a temporary role. According to a news release sent out on Friday, Jim Tenopir is back as the organization's interim director.
Former 10/11 Sportscaster, HuskerVision Director Schmahl Dies
Former Lincoln TV sportscaster and Huskervision director Jeff Schmahl has died. Schmahl passed away early Tuesday, after a 15-month battle with pancreatic cancer.
HUSKER FOOTBALL: Collins Named To Outland and Nagurski Watch Lists
Nebraska junior defensive tackle Maliek Collins continues to roll up the preseason honors. On Friday, the Kansas City native was named to the preseason watch lists for the Outland Trophy and the Bronko Nagurski Trophy.
Nebraska Athletes To Get Laptops With More Scholarship Money
Nebraska athletic director Shawn Eichorst has announced plans to provide additional benefits to athletes that are now allowed under NCAA rules. Eichorst said in a video statement on the athletic department's website Wednesday that beginning this fall each athlete would receive a laptop computer and that an athlete who graduates and exhausts his or her eligibility will receive assistance for obtaining an internship, studying abroad or attending graduate school.

Gordon Doubtful For MLB All-Star Game After Groin Injury
Kansas City Royals left fielder Alex Gordon left Wednesday night's 9-7 win over Tampa Bay in the 4th inning with a left groin injury. The former Lincoln Southeast and Nebraska star heard the muscle pop while going after a fly ball that turned into an inside the park home run from Logan Forsythe.
SALTDOGS BASEBALL: Canaries Capitalize On Hot Bats, Cool Off Lincoln Pitching
The Sioux Falls Canaries (20-24) swatted back-to-back-to-back home runs in the first inning and cruised to a 9-2 win over the Lincoln Saltdogs (15-29) in front of 2,018 fans at The Birdcage Tuesday night.
Former Husker Gordon Has Big Day At The Plate For Royals
The Kansas City Royals took the opener of their day-night doubleheader Tuesday, beating Tampa Bay 9-5 on Paulo Orlando's walk-off grand slam in the bottom of the ninth. KC also won the nightcapper 7-1.
HUSKER FOOTBALL: Watch Lists Feature Armstrong, Collins and Pierson-El
Nebraska juniors and team captains Tommy Armstrong Jr. and Maliek Collins were named to watch lists for prestigious national awards on Tuesday.
Strong attendance for Division I Men's and Women's College Hoops in Nebraska
Nebraska and Creighton are in the top 10 nationally in 2014-15 men's college basketball attendance. The NCAA said Monday Nebraska ranked 10th with an average crowd of 15,569 at Pinnacle Bank Arena in Lincoln.
SALTDOGS BASEBALL: Walk-off RBI Single Lifts Sioux Falls Past Lincoln
The Sioux Falls Canaries (19-24) scored six runs in the final two innings to come back and shock the Lincoln Saltdogs (15-28) 12-11 in front of 2,190 fans at The Birdcage Monday night.
SALTDOGS BASEBALL: Lincoln Avoids Sweep From Joplin
Former East High pitcher Jesse Smith lasted just one inning due to an injury but the bullpen was brilliant in answering the bell as the Lincoln Saltdogs (15-27) topped the Joplin Blasters (25-15) 5-3 in front of 1,081 fans at Joe Becker Stadium Sunday evening.
SALTDOGS BASEBALL: Lincoln Uses Four-Run Rally In 8th To Beat St. Paul
After scoring four runs to take a three-run lead in the bottom of the eighth, the Lincoln Saltdogs (14-23) needed a clutch 6-4-3 double play in the ninth to secure a 6-5 victory in the series opener over the St. Paul Saints (29-8) in front of 2,424 fans at Haymarket Park Tuesday night.
NSAA Director Blanford-Green Resigns
The executive director of the Nebraska School Activities Association has resigned a month after the association's board of directors voted not to extend her contact. Rhonda Blanford-Green, a former All-America track athlete at Nebraska, took over as executive director in July 2012.
Bulls Forward, Former Creighton Star McDermott Named SGA Grand Marshal
Chicago Bulls forward and former Creighton University basketball star Doug McDermott has been named Grand Marshal of the State Games of America (SGA) Parade of Athletes.
NU WOMEN'S BASKETBALL: Former Husker, LNE Star Ford Returns As Assistant
Former Nebraska and Lincoln Northeast point guard Ashley Ford will return home as an assistant coach with the Nebraska women's basketball program, Coach Connie Yori announced on Monday.
SALTDOGS BASEBALL: Lincoln Avoids Sweep, Routs Winnipeg
Every starter got a hit and former big leaguer Shairon Martis won his debut as the Lincoln Saltdogs (6-13) routed the Winnipeg Goldeyes (8-11) 14-5 to avoid the sweep in front of 4,415 fans at Haymarket Park Wednesday night.
HUSKER FOOTBALL: Santos won't return; 2 other players to transfer
Nebraska football coach Mike Riley says linebacker David Santos and two other players won't return to the Cornhuskers. Santos had major knee surgery after starting eight games last season and 19 in his career.
HUSKER FOOTBALL: Crouch, Wiegert Make Hall of Fame Ballots
Former Nebraska Heisman Trophy-winning quarterback Eric Crouch and Outland Trophy award winner Zach Wiegert are among 76 former Football Bowl Subdivision players on the 2016 College Football Hall of Fame Ballot, which was released by the National Football Foundation on Tuesday.
Nebraska coach Miles' pay hits $2 million after down season
Tim Miles has received a 21-percent raise that makes him the first Nebraska basketball coach to be paid $2 million a year. The school released Miles' new salary on Wednesday, a day after he received a one-year contract extension through 2019-2020.
NU BASKETBALL: Miles, Yori Receive Contract Extensions
Nebraska men's basketball coach Tim Miles has had his contract extended one year through the 2019-20 season. Athletic department spokesman Shamus McKnight confirmed the extension Tuesday.
Nebraska to open 2017 football season against Arkansas St.
Nebraska will open the 2017 football season against Arkansas State in Lincoln. The Nebraska athletic department announced Monday that the Red Wolves would visit Memorial Stadium on Sept. 2. The game will be the third between the schools.
HUSKER MEN'S BASKETBALL: NU To Play Villanova In Tipoff Games
For the first time in more than 16 years, the Nebraska Men's Basketball team will play Villanova next season. The matchup between the Huskers and Wildcats will be part of the Gavitt Tipoff Games in November, which features eight games between Big Ten and Big East teams over the next eight seasons.
2015 Husker Volleyball Schedule Is Set
The Nebraska volleyball program has announced its 2015 season schedule. After leading the nation in attendance for the second straight season with 8,083 fans per match last season, the Huskers will play 15 regular-season matches at the Bob Devaney Sports Center in 2015.
Inaugural UNL Athletic Hall of Fame Class Announced
The University of Nebraska proudly announced the inaugural class of the University of Nebraska Athletics Hall of Fame on Tuesday, March 17. A total of 22 distinguished student-athletes will be enshrined this fall in conjunction with the Huskers' season-opening football game against BYU.
HUSKER BASEBALL: Headley's Hot Bat Powers NU Over Bears
For the second straight game senior Blake Headley roped a pair of triples, and freshman Scott Schreiber add another, to power the Nebraska baseball team to a 9-2 win over the Northern Colorado Bears.
HUSKER MEN'S BASKETBALL: Last Second Shot Falls Short For NU
D.J. Newbill scored 26 points, Shep Garner added 19 and Penn State hung on to beat Nebraska 68-65 Wednesday in the Big Ten tournament opener.
COLLEGE BASKETBALL: Creighton Stays Alive, Holds Off DePaul
James Milliken scored 22 points and Creighton took charge of a tight game in the second half for a 78-63 victory over DePaul in the first round of the Big East Tournament on Wednesday night.
Millard West Player Statuses In Question After MIP Citations
Millard West could be without one or more of its varsity basketball players when it plays in the state basketball tournament in Lincoln this week. One 18-year-old member of the team was among some 70 people cited by police for minor in possession at a party in west Omaha on Saturday night.
HUSKER MEN'S BASKETBALL: Miles Bans His Players From Locker Room After Loss To I
Aaron White had 18 points and 11 rebounds, and Iowa rode a 21-2 run to end the first half to a 74-46 victory over the Nebraska Men's Basketball team on Sunday.
HUSKER MEN'S BASKETBALL: NU Falls At No. 16 Maryland
Melo Trimble scored 26 points, including a pair of pivotal 3-pointers down the stretch, and No. 16 Maryland squeezed past Nebraska 69-65 Thursday night in the first-ever meeting between the teams in men's basketball. Walter Pitchford came off the bench to score 19 points for Nebraska, who now falls to 13-13 overall.
BREAKING NEWS: NU Assistant Warren Reportedly Headed To North Carolina
Sports Illustrated is reporting that Nebraska secondary coach Charlton Warren has accepted a similar job on the University of North Carolina football team. Warren had just been retained by new Nebraska coach Mike Riley, as the lone holdover from former coach Bo Pelini's staff. Warren would reunite with Tar Heels head coach Larry Fedora.
HUSKER WOMEN'S BASKETBALL: 'Bama Upsets 12th-Ranked Huskers
Nikki Hegstetter scooped a loose ball off the floor to score with less than two seconds to play and Alabama survived a missed final shot to upset 12th-ranked Nebraska 53-51 on Sunday. Hegstetter had two baskets and two offensive boards by that point but was in the right spot to scoop an Ashley Williams miss off the floor and toss in her own shot as the Crimson Tide (8-3) handed Nebraska it's first loss of the season (7-1).
Abdullah Finalist for Two National Awards
University of Nebraska senior I-back Ameer Abdullah was selected as a finalist for a pair of awards Tuesday afternoon. The Homewood, Ala., native was chosen as one of 10 finalists for the 2014 Senior CLASS Award and one of 12 finalists for the 2014 Wuerffel Award.
Silver Hawks Still In State Softball Tourney After Day One
Lincoln Southwest is still alive in the NSAA State High School Softball Tournament, after falling in their first game in the Class A tournament 12-6 to Papillion-LaVista, but bouncing back to beat Lincoln North Star 4-0 in an elimination game Thursday at the Smith Softball Complex in Hastings.
First Coaches Poll Released, Huskers Not in Top 25
The preseason coaches poll was released today and the Nebraska football program is not among the Top 25, but did receive votes. Defending champion Ohio State tops the poll with TCU and Alabama rounding out the Top 3. Michigan State and Wisconsin are the o
Thursday Boys State Basketball Tournament Scores
Click on the headline to see all of the scores from Thursday's tournament action!