Pharmacy Burglaries Could be Related
Two Lincoln pharmacy burglaries could be related to three from January 28th. Lincoln Police Captain Jeri Roeder tells KFOR News that Four Star Drug at 1345 North Cotner was hit just before two this morning. Police received another call at 3:45 this morning to Medicap Pharmacy, which was already burglarized last week.
Zika Virus Hits Nebraska
Two travel-related cases of Zika virus have been reported in Nebraska. Health and Human Services officials say the cases in Douglas and Sarpy counties are the first in the state. The people infected are women in their 20s
Objections to Governor's Property Tax Plan
There are objections to Governor Ricketts' property tax plan. The state's largest agriculture groups are backing the plan, but Mayor Beutler and officials from other communities have problems with it, saying it would limit their flexibility.
No One Hurt in Rollover
Police say it was luck that kept anyone from getting hurt in a crash near 14th and Salt Valley View. A semi was on Salt Valley View Thursday when the driver turned into the intersection to head north on 14th Street.
Lincoln Police Offficer Dragged
A Lincoln police officer was dragged outside a car in the south Menards parking lot at 8900 Andermatt Drive.
Berkshire Purchases More Shares Of Phillips 66
Berkshire Hathaway has purchased nearly 1.7 million more shares of Phillips 66 to give it ownership of almost 14 percent of the oil refiner. The conglomerate Warren Buffett leads reported making the latest purchases this week.
County Asks Committee To Delay Growing Pains
Lancaster County has gone over 300,000 in population. State Law requires 7 members on the county board instead of five, and a civil service commission at that level. A bill in the legislature would push those changes back to 400,000.
Woman Jailed For Poisoning Boyfriend's Mother
A Minnesota woman who admitted pouring carpet cleaner in the ice tea of her boyfriend's mother has been sent to jail in Nebraska. Online court records say 26-year-old Amanda Nelson, of Worthington, Minnesota, was sentenced Wednesday in Gage County District Court.
Sky Lantern Ban Headed To Final Vote
A bill that would ban small, flame-powered paper air balloons in Nebraska is headed to a final vote in the Legislature. Senators gave the measure second-round approval Thursday with a voice vote.
Zoo Will Open March 5th
A year ago, when warm temperatures were present in early March in Lincoln, the zoo office was flooded with phone calls, wondering why they weren't open. In response, President and CEO John Chapo announced the zoo will open March 5th this year.
Residential Parking Ban Lifted
Good news for those who park in the street. The residential parking ban on the odd-numbered or south and west sides of the street has been lifted. It followed an even-number ban....and city officials say both are mostly complete.
Breslow Ice Hockey Center Dedicated
The $11 million John Breslow Ice Hockey Center has been officially dedicated. Former State Auditor, John Breslow dropped the hockey puck during a ceremony Wednesday. Breslow donated $7 million for the 50,000 square feet center
Looking for a Shooter
Police are looking for the person or persons who fired at least 5 bullets into a car Tuesday night near North 27th and Holdrege.
Worlds Largest Quilt
More than 2,000 women crocheted for 6 months to knit a world record quilt. A Facebook group based in India put out the world-wide call, with the promise that the finished blanket would be broken up and given to the needy after the record was broken.
Nebraska Could Ease Rules For Front-end License Plates
Passenger cars without front-end license plate brackets could drive legally with only a rear plate under a bill advanced by Nebraska lawmakers. Senators gave first-round approval to the measure on Wednesday with a 25-3 vote.
Lincoln Not Close to Having Most Snow
6 inches is the official snow fall total for Lincoln. Grand Island and Kearney are digging out of 18 inches. Hastings ended up with 15 1/2 inches of snow.
Guns Stolen from South Lincoln Pawn Shop
Guns are missing this morning from Randolph Jewelry and Loan at 27th and Randolph. Police Capt. Jeff Bucher tells KFOR NEWS just before 9:30 Tuesday night, someone broke in through a side door and stole 6 antique pistols valued at $10,000.
New Trial for Pretend Lawyer from Lincoln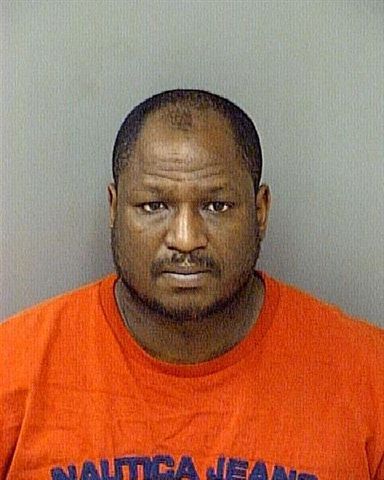 A Lincoln man sent to prison for practicing law without a license and taking money for it has been granted a new trial on one count. Authorities say Clinton Brooks Jr. accepted $1,500 to give legal advice and draft documents in 2011
Residential Parking Ban In Effect Tuesday Night
The Mayor has announced that a residential parking ban will go into effect at 6 p.m. this evening. At that time, parking will be banned on the even-numbered sides of all City streets that are not arterials or bus routes.
I-80 Closed From Lincoln To North Platte
The state roads department has closed Interstate 80 from the west edge of Lincoln, in both directions, all the way to North Platte. Blowing and drifting are causing problems for road crews throughout the state.
Snow Angels Still Needed
The city needs Snow Angels...people to scoop or blow off sidewalks and driveways after it stops snowing. Fewer than 100 volunteers have signed up. To sign up, go to the city's website at www.lincoln.ne.gov.
Omaha Suspect In Stand Off Dies In Custody
Authorities say a man suspected of killing an Omaha police dog while holding officers at bay for more than 25 hours has died in custody. The Douglas County Department of Corrections says that 59-year-old Mark L'Heureux was taken from the jail to an Omaha hospital Tuesday.
Second Convict Re-Sentenced In Teen Murder

A judge has imposed the same sentence on the second man who as a teenager raped, robbed and bound a Blair woman in a car, which was sent hurtling into the Missouri River. The judge sentenced 49-year-old Brian D. Smith to 90 years to life in prison.
Heavy Snow Falls Across Nebraska, Causing Scattered Power Outages, Packed Roads
The number of Nebraska utility customers without power because of the snow and wind has been cut to less than 4,000 by midday Tuesday. Earlier Tuesday morning, more than 20,000 customers had lost power.
Death Penalty Lawsuits Dismissed

A judge has rejected two lawsuits challenging the death-penalty question going to Nebraska voters in November. The order dismissed the case brought by death penalty opponents Christy and Richard Hargesheimer, which sought to keep the question off the ballot.
Governor, Ag Groups United Behind Property Tax Plan

Three leading agriculture groups and Nebraska Governor Pete Ricketts' have all endorsed a plan to slow the growth of property taxes. Ricketts announced Tuesday that the Nebraska Farm Bureau Federation, Pork Producers, and the Nebraska Cattlemen's Association have joined him in supporting the plan.
State Patrol Gives Tips To Keep Motorists Safe
The Nebraska State Patrol is urging motorists to be prepared and keep up-to-date on the latest weather and road conditions as a powerful winter storm expected to impact travel is forecast for the Cornhusker State.
Snow Emergency Ban Starts 6p Monday
A snow emergency parking ban will go into effect at 6 p.m. Monday. Recent storm predictions for the Lincoln area calling for potential blizzard conditions. Residents and motorists are strongly encouraged to plan ahead.
Omaha Man Charged In Sunday Murder
One Omaha man is in custody in Lincoln's second murder of 2016. It happened around 1:30 Sunday morning outside of the Willow's Apartments near 18th and Knox.
LPD Arrests Suspect In Hit & Run
After a hit and run accident Sunday morning, Lincoln Police said officers arrested 25-year-old Caleb Rader on felony charges related to the incident. Officers responded to a call for a hit and run at 3:58am at 27th and South Streets.
Legislature Will Take A Snow Day
The Nebraska Legislature has canceled all of its hearings and debate on Tuesday in anticipation of a blizzard that's expected to dump 8 inches of snow on Lincoln. Speaker of the Legislature Galen Hadley says he decided to cancel all activities.
Measure To Lower Age For Public Office Advances
A ballot measure that would let 18-year-olds serve in public office in Nebraska has won first-round approval. Lawmakers voted 27-11 on Monday to advance the measure, which would apply to the offices of governor, lieutenant governor, the Legislature and Supreme Court.
Honor Flight For Vietnam Vets Scheduled For June
A free flight to Washington, D.C., has been arranged for Nebraska Vietnam veterans who want to see the famed memorials and monuments. The June 6 excursion will be similar to the Honor Flights that carried World War II and then Korean War veterans.
Street Crews Are Ready For Snow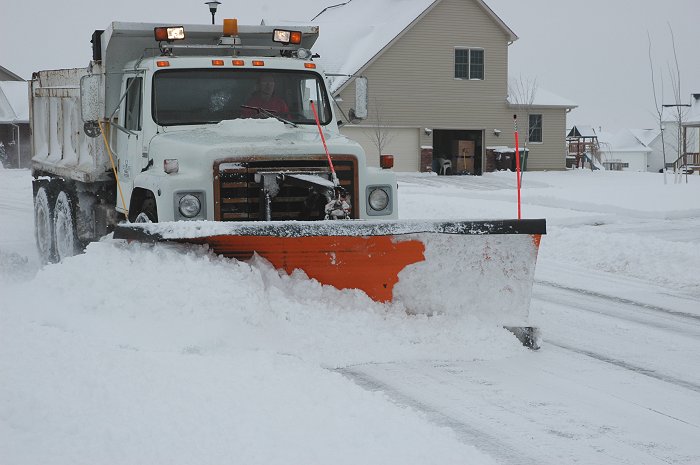 Lincoln's streets are ready for heavy snow and near freezing temperatures. City crews hit the streets Sunday night, applying a brine pretreatment on emergency snow routes, major arterials and bus and school routes.
Heavy Snow Coming

Forecasters see 5 to 10 inches of snow moving into Lincoln starting after Midnight Tuesday. Meteorologist, Brad Andrerson with our media partner, 10/11 NEWS tells KFOR NEWS flurries could show up Monday afternoon
UNMC Study Will Attempt to Make Senior Driving Safer
UNMC is seeking drivers between ages 65-90 for a research study of older driver mobility and safety. To be eligible for the study, you must have a driver's licence, at least five years of driving experience and drive 50 miles or at least one hour per week.
Possible Suspect In Custody Connected To Lincoln's Second Murder of 2016
Lincoln Police are in the middle of investigating the city's second homicide of the year, after a man was found dead with a gunshot wound early Sunday morning at a Belmont area home. In a news release, police say officers were called to 1800 Knox Street around 1:30am. The victim has now been identified as 25-year-old Joshua Hartwig.
Arrest Made In Bank Robbery
Lincoln Police arrested 47-year-old Wade Winklepleck for the robbery of Union Bank and Trust earlier this week.
Supreme Court Overturns Ruling In Sex Assault Case
The Nebraska Supreme Court has overturned a ruling that granted a Lincoln man a new trial on charges of sexual assault and kidnapping. The court ruled Friday against 29-year-old Frederick McSwine, whose conviction was reversed by an appeals court.
BREAKING NEWS: Robbery At South Lincoln Bank
An armed robbery just before 2pm Thursday at the Union Bank and Trust off of 48th and Normal. Lincoln Police tell KFOR News they are looking for the suspect described as a white male, 6-feet, skinny build, brown hoodie, glasses, carrying a black handgun.
Nebraska Legislature: Senators Advance Bill To Encourage Organ Donations
A bill designed to encourage organ donations is headed to a final vote in the Nebraska Legislature. Supporters gave the measure second-round approval Wednesday after resolving a dispute over whether residents applying for driver's licenses should be required to answer what they want to be listed as a donor.
Nebraska Legislature:Omaha, Lincoln Gun Ordinances Survive Repeal Attempt
A bill that would have overturned local gun restrictions in Omaha and Lincoln has stalled in the Nebraska Legislature. Senators fell one vote short Wednesday of the support needed to overcome a filibuster. The 32-10 vote to invoke cloture effectively kills the bill the rest of the year.
UPDATE: Man In Critical Condition After Crash That Killed Fiance
Authorities say a 32-year-old man severely injured in a collision that killed his fiancée remains hospitalized in Lincoln. Saunders County Sheriff Kevin Stukenholtz says he'd talked Wednesday to the mother of Tanner Hauck, and she said he remained in critical condition.
Gov. Ricketts Not Hurt In Collision
Governor Pete Ricketts is okay, after a crash Wednesday morning not too far from the Capitol. Lincoln Police say the accident involving a van and another vehicle near 13th and Washington Streets happened just before 7am.
Four Hurt In Blast, Fire At Omaha Funeral Home
Authorities say four people have been injured in a blast and fire at a funeral home in west-central Omaha. Firefighters were dispatched around 3:20 a.m. Tuesday to the Heafey-Heafey-Hoffmann-Dworak & Cutler Mortuary at 78th and West Center Road.
Another Large Marijuana Bust By Deputies Lands Colorado Man In Jail
Deputies make another large pot bust near Interstate 80 in west Lincoln. Last Thursday (Jan. 21), a white 2014 Dodge Ram pickup was found unoccupied in a business parking lot near Northwest 48th and West "O" Street. The vehicle was observed driving Eastbound on Interstate 80 a few minutes earlier. (PHOTO AND VIDEO INCLUDED. CLICK HEADLINE TO VIEW.)
Grand Jury Clears 3 Lincoln Officers In Fatal Shooting
A grand jury has cleared three Lincoln police officers involved in the fatal shooting of a Central City man who'd wounded one of them. Twenty-nine-year-old Zachary Grigsby died Nov. 29 after a struggle with three officers who were trying to arrest him on warrants.
Cigarette Blamed For Starting Chair On Fire
An improperly discarded cigarette is being blamed for starting a chair on fire inside a detached garage at a northeast Lincoln home early Wednesday morning. Firefighters were called shortly after 2am to 5201 Leighton Avenue and when crews showed up, they could see smoke and fire coming from the north and east sides of the garage.
Large Pot Bust Following SW Lincoln Traffic Stop
More than 1,500 pounds of marijuana separated into one-pound, individually wrapped, heat-sealed packages in 39 hockey bags has been recovered, after a traffic stop at Highway 77 and West Van Dorn last Friday afternoon.
Ricketts Outlines Agenda In Annual Address To Lawmakers
Nebraska Gov. Pete Ricketts is urging lawmakers to pass a package that would slow the statewide growth in property taxes and to reject any proposals that expand Medicaid. Ricketts outlined his agenda Thursday in his second State of the State address at the Capitol.
NSAA Board Votes To Have Their Own Transgender Policy
The NSAA Board of Directors have voted 6-2 to pass their version of a transgender policy for Nebraska schools. According to the policy the school would have to submit the proposal to the NSAA following their own process and it would go to an NSAA Gender Identity Eligibility Committee.
More People Flying Out of Lincoln
For the 3rd consecutive year, more people are using the Lincoln Airport. 2015 numbers are up 13%. Nearly 327,000 passengers flew in and out of Lincoln on Delta, United and charter flights.
Overnight Home Invasion Robbery In Near South Area
A very scary moment for people living in an apartment in the 1600 block of Prospect early Tuesday morning. Lincoln Police Capt, Jeff Bucher tells KFOR NEWS two armed masked men broke into an apartment, allegedly pushed people around inside and took money and electronics.
Bill Would Create Veterans' Treatment Court
A Nebraska lawmaker is pushing for a special new court that would focus on veterans. Sen. John McCollister of Omaha introduced a bill Tuesday that would create the court for a three-year pilot project in Douglas County.
Missing North Platte Man Found Deceased In Central Lincoln
Lincoln Police have tracked down 28-year-old Craig Baxter, the man reported missing last week, in a central Lincoln apartment complex. Police say Baxter was found dead in his vehicle, which was parked in a garage near 44th and "O" just before 2pm Sunday.
Former Tenant Accused of Leaving Pipe Bomb
Lincoln police arrested a 34-year-old man for hiding a pipe bomb in the wall of his northeast Lincoln apartment after he was evicted. Brian Baker was arrested early Wednesday.
Taxes, Prisons, Roads Surface As Big Issues In 2016 Session
Nebraska lawmakers will convene a new session Wednesday with a long priority list but significant obstacles that could undermine some of what they hope to accomplish. Lawmakers and Gov. Pete Ricketts will have to fill a projected $110 million budget shortfall during the short, 60-day session.
Homicide Suspect Well Known To Police
The names of Lincoln's first homicide victim of the year and the suspect involved have been released. Police identified the shooting victim as 27-year-old James Carr and the suspect as 24-year-old Matthew Pavey, both of Lincoln.
Mayor: New Fire Chief May Be From Outside LFR
Lincoln still doesn't have a new fire chief. Two of the four finalists for Fire Chief have withdrawn their names from consideration.
Fulton Named New State Tax Commissioner
Former Lincoln State Senator Tony Fulton has been chosen to serve as Nebraska's tax commissioner. Gov. Pete Ricketts announced Monday that he has chosen Fulton for the position in the Nebraska Department of Revenue.
Blow Darts Hurt Cat In Northeast Lincoln Neighborhood
A cat suffers wounds from three blow darts, after she was found in a neighbor's tree Saturday night in the 2000 block of Donald Street, which is southeast of 62nd and Colby in northeast Lincoln.
Suspect In Burger King Robbery Arrested
A 20-year-old man is in jail, after he allegedly robbed the Burger King at 40th and Old Cheney early Sunday morning and tried to leave on a bus back to Houston, Texas. Robert Plair was arrested for robbery and use of a weapon to commit a felony.
New "N" Street Cycle Track Ready For Bicycle Traffic
Nebraska's first protected bikeway is finished. The "N" Street Cycle Track in downtown Lincoln was unveiled Thursday by Mayor Chris Beutler, who says the cycle track provides a connection from the Arena and West Haymarket to the Antelope Valley Trails.
Police: Officers Released From Administrative Leave
New information in the November 29th police-involved fatal shooting at 73rd and Adams. Lincoln Police have wrapped up their internal investigation and have cleared all three officers, allowing them to return to duty.
Three-Alarm Blaze Damages Old Downtown Food Building
A three-alarm fire did heavy damage to a downtown Lincoln building Tuesday morning. It happened at the old Fisher Foods building at 20th and "N" Street just before 8am. It took firefighters almost an hour to gain control of the fire.
Council Approves Deal For Faster Internet Service
Faster Internet service will be coming to Lincoln. City Council members Monday unanimously approved of an agreement with ALLO Communications to have up to a gigabit of Internet service offered to every home and business in the city. City Counc
Crash Kills One, Injures Seven North of Wahoo
Two vehicles collide, killing one person and injuring at least seven others Monday night between Wahoo and Cedar Bluffs in Saunders County. Sheriff Kevin Stuckenholtz says it happened on Highway 109 about a mile north of Colon.
Man Arrested For Making False Bomb Threat To Lincoln Bank
Felony charge of threatening to use an explosive for a 22-year-old Lincoln man arrested on Friday for an alleged bomb threat at the Union Bank near 48th and Calvert on December 2. Police say Justin Colbert was talking about closing his bank account with a branch employee during an online chat on Friday.
Screenprinting Company Showing Support To LPD
A Lincoln screenprinter and embroiderer is stepping up to show their support to Lincoln Police, at a time when law enforcement has come under fire for incidents around the country. The idea to print LPD Protects Us-We Support Them clothing from the folks at Tag Ink and Thread came shortly after the police-involved shooting last month at 73rd and Adams.
Meth, Stolen Car Lead To Lincoln Man's Arrest
A stolen car found with some illegal drugs inside that apparently didn't belong to the owner. Lincoln Police say officers were called to 19th and Washington Streets early Tuesday morning after a 46-year-old woman walked outside and saw her car walked outside and saw her car was gone.
BREAKING NEWS: Man Sought In Two Omaha Slayings Surrenders
A 23-year-old Omaha man suspected of fatally shooting a woman and her 2-year-old daughter and wounding three more women has turned himself in. Omaha Police say Dontevous Loyd surrendered at the Douglas County Jail a little before 6 a.m. Tuesday.
Eastern Nebraska Cemetery Vandalized
Statues and walls at an eastern Nebraska cemetery have been vandalized. Black spray paint was used to mark statues of saints, angels and Christ at the St. Patrick-St. Joseph Cemetery near Platte Center.
Chief: Suspect Fired 3 Shots, Officers 8 During Fatal Melee
Police Chief Jim Peschong says his officers fired eight shots and a man they were trying to arrest fired three shots during a fatal melee outside a northeast Lincoln home.
Freedom After 41 Years in Prison
A Nebraska man who went to prison 41 years ago when he was only 16 years old is expected to be a free man next month. Shakur Abdullah, formerly known as Rodney Stewart, went to prison for the 1975 shooting of two teenagers, but was re-sentenced this week.
Fourth Arrest In Lincoln's First Homicide Case of 2015
A fourth arrest related to the Sunday morning murder of 19-year-old Richard Randall at a home near 48th and "M" Street. Lincoln Police arrested 36-year-old Justin Chase for being an accessory to a Class One Felony.
Injured LPD Officers Identified Involved In Fatal Shooting
Lincoln Police have identified two of the three officers involved in a fatal confrontation with a 29-year-old man Sunday night at 73rd and Adams. Police said Tuesday that Officer Matthew Gilleland and Officer Angela Morehouse were both injured in the Sunday evening incident.
State of Nebraska To Give Old Vets Home Property To Grand Island
Nebraska officials have agreed to give an old state veterans' home property to the city of Grand Island, which is losing the facility to make way for a replacement in Kearney.
University of Nebraska President's Contract To Be Considered
The University of Nebraska Board of Regents will consider a proposed two-year extension for the university's president. The board plans to discuss the proposal, which would extend President Hank Bounds' term leading the four-campus u
Additional Details In Shooting Between LPD Officers, Suspect
New information from an officer-involved shooting in northeast Lincoln Sunday night. Police Chief Jim Peschong says suspicious activity led officers to a home at 2931 North 73rd Street, where three officers found a man wanted on a warrant for terroristic threats and obstructing an officer out of Merrick County.
UPDATE: Victim, Survivor Identified In Homicide Case
Lincoln Police have identified the two victims of a shooting early Sunday morning in the 300 block of South 48th street. Chief Jim Peschong says 19 year old Richard Randall of Plattsmouth was found, dead from bullet wounds, just inside the front door of the home.
Two Officers Injured in Shooting
One officer suffered a gunshot wound, another was physically assaulted, while a suspect was shot and killed during an exchange of gunfire outside of a home near 73rd and Adams late Sunday night. Darryl Robinson lives in the relatively quiet neighborhood and said he was inside his house when he heard two to three pops, thinking initially it was fireworks.
October Traffic Fatalities
21 people were killed in traffic crashes on Nebraska roads in October. 21 fatalities in 17 crashes...11 people died not wearing their seat belts.
Number of English Language Learners Growing in LPS
There are students in Lincoln Public Schools from 118 countries. They speak nearly 100 different languages. Since the 2010-2011 school year, the number of Arabic and Kurdish speaking English language learner students has grown more than 800%.
The Governor Clarifies Position on Syrian refugees
In a column on the governor's website, Governor Ricketts says his request wasn't about keeping Syrian refugees out of Nebraska, but rather ensuring that potential terrorists are kept out of the state and the country.
ADHD Medication Affects Sleep
The UN-L Department of Psychology took 30 years of research to identify main findings seen across all the studies...essentially a "study of studies." Researchers found medications like Ritalin and Adderall cause sleep problems.
Click it or Ticket Coming Soon
The Nebraska State Patrol has announced plans for stepped up enforcement to focus on seat belt usage over the Thanksgiving holiday. The patrol says troopers will work overtime for the special enforcement period, which runs from Nov. 23 through Nov. 29. Stats from the Nebraska Office of Highway Safety show wearing a seat belt increases a person's odds of surviving a rollover crash by up to 70 percent.
Keystone XL Developer Withdraws Nebraska Route Application
The developer of the Keystone XL pipeline has withdrawn its application for route approval through Nebraska, but a spokesman says the Canadian company reserves the right to reapply. TransCanada made the announcement Wednesday, a day before it was supposed to appear before the Nebraska Public Service Commision for a planning conference.
Perlman Acknowledges Racism Exists at UNL
The University of Nebraska-Lincoln chancellor has acknowledged racism exists on his campus and is encouraging the campus community to attend a Black Lives Matter protest scheduled for Thursday.
Lincoln-based Nelnet Acquires ALLO Communications
Nelnet (NYSE: NNI) on Tuesday announced it has agreed to acquire ALLO Communications, a Nebraska-based telecommunications company offering pure fiber optic service to homes and businesses for superior broadband, internet, television, local telephone, and long distance services.
UN-L Goes Styrofoam Free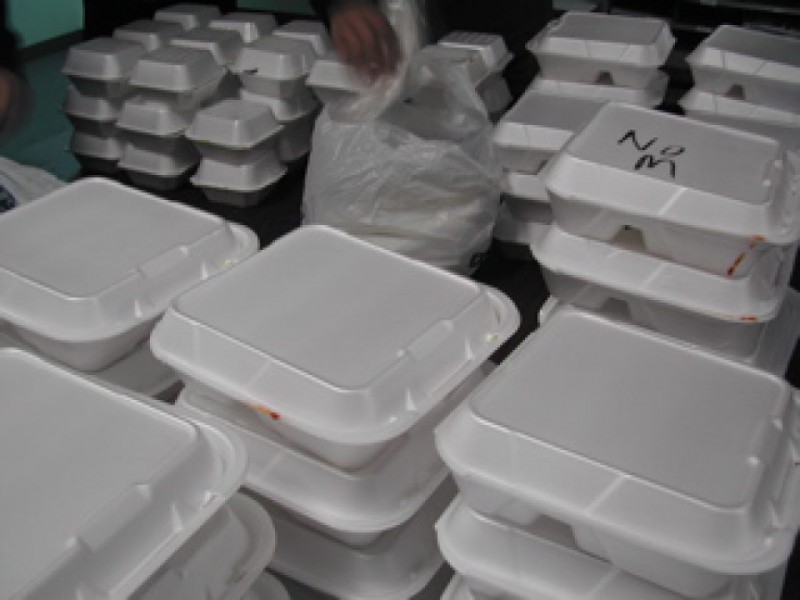 UN-L is going styrofoam free. Starting January 1, 2016...no University of Nebraska-Lincoln funds will be used to buy styrofoam products for food services...no foam cups, no foam plates, no foam food packaging.
No Delayed Review Of Keystone XL
No delayed review of the Keystone XL oil pipeline. The U.S. State Department has decided to continue its review of the project, despite TransCanada's request for a delay.
Tough Questions For Corrections Director
Nebraska Corrections Director, Scott Frackes, will face tough questions Thursday afternoon from a Special Investigative Committee, following a damaging department audit, which found millions of wasted tax payer dollars.
BREAKING NEWS: Fatal Traffic Crash In West Lincoln
Lincoln Police Captain Danny Reitan tells KFOR NEWS in an email that one person has died in the two-vehicle crash on Highway 77 between West "O" Street and Interstate 80.
Amber Alert Cancelled
An Amber Alert for a 2 year old Omaha boy thought to have been abducted and in danger has been cancelled. The child has been found safe.
Peschong To Retire As Lincoln's Police Chief
Lincoln Police Chief Jim Peschong has announced he will retire next year. Peschong said Tuesday he will leave his top job at the end of February. A representative for the mayor's office says Peschong notified city officials Monday of his decision.
IRS Scam Just Keeps Showing UP
The IRS impersonation scam is one of the most persistent cons the BBB has ever seen. It re-appears every few months, and this fall it's back with a vengeance. The potential victim gets a call from someone claiming to be from the IRS, saying the victim
Lincoln Hospitals Receiving Settlement
2 Lincoln hospitals are included in a settlement with more than 450 hospitals over inappropriate use of a heart device. Nebraska Heart Institute & Heart Hospital and St. Elizabeth Regional Medical Center are included in the $250 million settlement.
What Worries Nebraska Business Leaders Most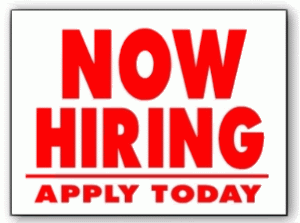 An annual survey of Nebraska business and community leaders shows workforce issues continue to rank as the group's biggest concern.
TransCanada Wants Delay
The group, Bold Nebraska, believes TransCanada is asking the Obama administration to put on hold any decision on the Keystone XL oil pipeline in hopes a more favorable Republican presidential administration will take over the White House in 2016.
Motorcyclist killed in Omaha
A motorcyclist has died after colliding with a car on the east side of Omaha. Police say a speeding car went out of control Sunday night and struck the motorcycle.
Lincoln Is Great Place To Retire
16% of Lincoln's population is age 60 or older. Lincoln offers retirees access to affordable and quality health care, a practical cost-of-living, retiree-friendly businesses and services, as well as several amenities to help keep residents active.
Woman Bitten By Tiger
A 33 year old Omaha woman broke into Henry Doorly Zoo to pet a tiger...and was bitten. Jacqueline Eide allegedly broke into the zoo early Sunday morning, reached into the tiger cage and was bitten on the hand.
Good Life Halfsy A Success
6,000 runners from 38 states traveled to Lincoln for the Good Life Halfsy, sponsored by Bulu Box. In just the second year, the number of runners doubled from 2014.
Suspects Wore Halloween Masks
On social media Sunday, an alert from UN-L Police to students...be aware of suspicious activity. A UN-L student was robbed early Sunday by 2 masked men as he walked in the 1300 block of Idylwild Dr. near East Campus.
American Conspiracies With Jesse Ventura
Former Minnesota Governor, Jesse Ventura believes the George W. Bush administration knew terrorists were coming to America and allowed 9-11 to happen.
Call Wait Times Decline For Nebraska Public Benefits System
Nebraska residents who rely on public benefits are spending less time on the phone waiting for someone to help them. Governor Ricketts announced Thursday that average call-wait times for ACCESS Nebraska fell to less than five minutes in September.
BREAKING: ROBBERY AT A LINCOLN PIZZA PLACE
Lincoln Police are investigating an armed robbery that happened at the Domino's off of 11th and Saunders just after midnight Monday.
Life-Saving App PulsePoint Running In Lincoln
City officials have launched the life-saving smartphone application called PulsePoint, which connects people trained in CPR with those who suffer sudden cardiac arrest in public places. It also notifies you of other incidents like traffic crashes and structure fires.
Committee Formed To Review Police/Fire Pension Fund
Lincoln's Police and Fire Pension fund hasn't fully recovered from the economic downtown seven years ago and a review committee will look for ways to fix it. An actuary in 2007 reviewed the pension fund and said the city should contribute $4-million, but the stock market crash of 2008 caused a deficit in the plan's funding.
James Arthur Vineyards Co-Owner To Run For County Board Seat
Another candidate for the District 2 seat on the Lancaster County Board. Jim Ballard announced his candidacy Thursday, running for the spot held by longtime County Commissioner Larry Hudkins.
Northeast Students/Faculty Give Warm Greeting To Teacher Battling Cancer
A popular teacher at Northeast High School is in the middle of a battle with breast cancer. Sharon Holliday, who has taught family consumer science for over 20 years at the school after spending time as a full-time mom and raising her five sons, has been on leave since shortly after the start of first semester.
Chase Ends With Stopsticks Deployed By Deputies
A 24-year-old Lincoln man is in custody in Otoe County after a chase that started in Lancaster County late Friday night. According to the Lancaster County's Sheriff's Office, the chase with Leonard Barr started at Highway 2 and 120th Street and reached speeds of 70 mph.
Armed Robbery At Apartment Under Investigation
Lincoln Police are investigating an early Monday morning armed robbery near 17th and Van Dorn Streets. The crime happened at 3 a.m. when three black males approached a 22-year-old man who was sitting outside of his apartment. One of the suspects had a handgun, according to police.
Weapons Found After Fight Leads To Arrest
One man is facing charges after brandishing two knifes in front of a Lincoln Police officer. Investigators were called to a fight near 17th and F Street Wednesday evening.
TransCanada Withdraws From Lawsuits
TransCanada is pulling out of a lawsuit filed by over 100 Nebraska landowners challenging the company's right to use eminent domain for land to build the Keystone XL tar sands oil pipeline.
Perlman Reflects On Service As Chancellor, Looks Ahead
University of Nebraska-Lincoln Chancellor Harvey Perlman offered his gratitude to those who helped for him to serve as the leader of the university the past 14 years. But he said during his final State of The University address Wednesday the most important goal this year is to attract a new chancellor.
Blow Dart Attacks Reported In Lincoln
Two men have been struck by blow darts in separate Lincoln attacks. The first attack occurred around 2:30 p.m. Saturday, where police say a motorcyclist at 84th and Leighton was struck in the chest by a 5-inch-long blow dart.
No Plans To Increase Rates On Electric Bill
You likely won't see a systemwide increase on your electric bill next year. Lincoln Electric System staff and budget and rates committee members Friday decided not to include a rate adjustment in its $381-million budget.
Gordon Plans To Seek Legislative Seat Representing East Lincoln
Lincoln attorney Jim Gordon has announced a bid for the Nebraska Legislature in a district that includes eastern parts of Lincoln and Lancaster County. He will seek the seat held by state Sen. Kathy Campbell, who is ineligible to run again in 2016 because of term limits.
Suspected Jewelry Thief Caught
Police say they've arrested a man who stole an estimated $18,000 worth of diamonds and jewelry from some Lincoln jewelers recently. That includes a one-and-a-half karat loose diamond worth over $13,000 on Wednesday at Darold's Jewelers near 69th and "O."
Millard Public Schools Eliminate Class Rank
A Nebraska school board has voted to eliminate class rank, beginning with next year's freshman class. The Monday vote aligns the Millard Public Schools district's high schools with others across the country that are ditching class rank.
Lincoln Fire & Rescue Busy With Weekend Fires
It was certainly a busy weekend for LFR. There was an apartment fire at 500 West Cornhusker on Saturday afternoon that did significant damage.
Costly Trash Dumping at Recycling Sites
Trash is being dumped illegal all around Lincoln. City Recycling Coordinator Gene Hanlon says recycling sites at East High, 71st and 'A' and Havelock at 63rd and Platte Ave are the most abused. Hanlon says it's costing the city $50,000 a year to monitor and maintain recycling bins. $9,000 could be saved.
Officials Cut Ribbon For New Career Academy
Lincoln's new career academy is about to open its doors. Over 300 students from area high schools will begin taking classes Wednesday. They'll take 2-3 classes per day at the career academy, gaining college credit in one of 16 career areas while they complete high school.
Arrests Made In West Lincoln Shooting
Two people are accused of trying to rob a woman, who was shot last Friday morning at her mobile home near NW 18th and West "Q" Street. Lincoln Police say 24-year-old Termaine Williams apparently had suffered minor injuries when a gun went off, as he was leaving the scene.
Daytime Burglaries in NW Lincoln Under Investigation
Two burglaries, just hours apart in the Belmont neighborhood of northwest Lincoln. A family outside having lunch during the noon hour on Tuesday in the 1700 block of Groveland Circle saw a man they didn't recognize walk by.
City Council Approves Retirement Home On The Knolls
The City Council has approved a permit for a 258-resident retirement home on what's now a golf course. The development will be built on the west half of the Knolls Country Club along Old Cheney Road just west of 27th.
Girlfriend of Suspected Armed Robber Facing Accessory Charges
The girlfriend of a man suspected of robbing two northeast Lincoln convenience stores late last week has been arrested for being an accessory to a felony. Lincoln Police say 20-year-old Brianna Pickett is accused of hiding the gun suspected to have been used in two robberies by 21-year-old William Holloway.
Man Suspected Of Impersonating Police Facing Charges
A man is accused of impersonating a police officer and trying to pull over drivers in north Lincoln last month. Police say 20-year-old Al Lucky Williams Jr. was arrested July 17 and cited on suspicion of three counts of misdemeanor impersonating a peace officer.
Redevelopment Plan Announced For 21st and "N" Street Area
City officials unveiled a major redevelopment project on the eastern side of downtown Lincoln, which will be a mixed-use of residential, office and retail space. Mayor Chris Beutler on Thursday called the redevelopment plan for the 21st and "N" Street area "a game changer."
Another Fire At Same North Lincoln Mobile Home
Police and fire officials are investigating three fires at the same north Lincoln mobile home in less than a month. Firefighters were called to the third blaze at 2545 Theresa Street shortly before 12:30 a.m. Monday.
Plea Deal Taken By Fourth Man Involved in August 2014 Killing
A man has taken a plea deal for reduced charges in the August 2014 slaying of a Lincoln man during a botched home invasion robbery. Online court records say 20-year-old Joshua Carr pleaded no contest and was convicted Thursday of manslaughter, attempted robbery and use of a firearm.
Pygmy Goat May Have Been Taken From Rural Bennet Home
Lancaster County deputies are asking for your help in finding a vehicle seen leaving a home near 120th and Wittstruck Road late Tuesday afternoon and evening, where a pygmy goat was taken.
Governor, First Lady Help Unveil Logo For Nebraska's 150th Anniversary
Governor Pete Ricketts and First Lady Susanne Shore on Wednesday unveiled the logo and brand that will be used by a coalition of individuals planning events for Nebraska's sesquicentennial anniversary, which will be celebrated in 2017.
Celebration Rally at State Capitol after SCOTUS Decision
A crowd at the State Capital yesterday celebrated the decision by the U.S. Supreme Court to lift all bans on same-sex marriages. Communications Director of the ACLU of Nebraska Tyler Richard says they have many clients who are excited their families have the same protection other couples have, and added that it was a momentous day for equality.
City Will Pay Storm Damage Claims
The Lincoln City Council has approved a plan to handle claims from property owners for damage from sewer backup. On Monday, the council decided to pay homeowners and businesses up to $5,000 for cleanup and repair from sewage backup,
Gov. Ricketts Wrapping Up European Trade Mission
Gov. Pete Ricketts is wrapping up a European trade mission that focused on building relationships with companies and promoting Nebraska's workforce. Ricketts was scheduled to return to Nebraska on Tuesday after an eight-day trip.
City Enters Lease To Extend Fiber Optics Infrastructure
Mayor Chris Beutler Thursday announced that the City has entered into a lease agreement with Level 3 Communications to extend its fiber optic infrastructure to the City.
Children's Zoo Schedules Community "Thank You"
The Lincoln Children's Zoo invites the public to "Zoobilee". It'll be at the Pinnacle Bank Arena August 8th. Executive Director John Chapo describes it as "the largest free family event the community has ever seen."
Senators Back Study of Medical Cannabis Benefits
Less than a week after pushing a broad medical marijuana bill through a first-round vote, Nebraska lawmakers have advanced a second measure to provide faster, federally approved relief.
Bicyclist In Critical Condition After Being Hit By Car
A Lincoln bicyclist is being watched very closely Tuesday at a Lincoln hospital after being hit by a car on Lincoln's far east side. The 53 year old was last reported to be in critical condition with life-threatening head injuries.
Roads Blocked Off Due To Flood Waters
The Lancaster County Sheriff's Office tells KFOR NEWS the State Patrol has closed Highway 77 this morning from Rosa Parks Way in Lincoln all the way South to the Lancaster County Line. Saltillo Road is closed from 14th Street to 27th. Just before 4:30am Thursday, there was a call to 27th and Saltillo where a car with a woman inside was floating away.
Officer Knocked Out During Arrest
Two officers were injured-one was knocked unconscious while arresting a Lincoln man yesterday afternoon. Officers were called to 13th and 'E' around 4:30 to a disturbance call. Police Captain Jeri Roeder tells KFOR News officers were about to arrest 27-year-old Josiah Samson.
UPDATE: Fire At La Mexicana Accidental
Fire inspectors believe the 3-alarm fire that destroyed a downtown Lincoln strip mall Monday afternoon was started accidentally by construction workers on the roof. Lincoln Fire Inspector Rick Campos tells KFOR News he believes a construction company was welding metal when some sparks ignited some wood.
New Study Says State Would Benefit From Medicaid Expansion
A study by two University of Nebraska at Kearney professors says the state would see economic benefits if Medicaid coverage was expanded to cover more low-income residents.
Pavement Repairs Start April 8 Along Superior Street
Expect some road work to slow down your commute along Superior Street in northwest Lincoln next week. Starting Wednesday, April 8, pavement repair work will force lane closures along Superior from Technology Drive to I-180.
Report Suggests Economic Growth
A new report suggests slow economic growth is ahead for nine Midwestern and Plains states. The survey report issued Wednesday says the overall Mid-America Business Conditions Index dropped to 51.4 in March from 57 in February.
New Website Focuses on Rural Development
The federal Agriculture Department has launched a new website focused on its rural development programs in Nebraska. The USDA says the new website should be easier to navigate for people looking for loan and grand applications or more details about other programs.
Roll-Over Crash In Northeast Lincoln
Two adults and 2 children were taken to a Lincoln hospital after a roll-over crash accident Friday morning. Lincoln Fire & Rescue Crews and police went to the intersection of 51st. and Adams just after 8:30 this morning.
Suspect Burglar Caught In The Act Outside Lincoln Home
A man who came home early Wednesday morning near 27th and South saw a man he didn't know rummaging through his car parked in the driveway.
Millard West Player Statuses In Question After MIP Citations
Millard West could be without one or more of its varsity basketball players when it plays in the state basketball tournament in Lincoln this week. One 18-year-old member of the team was among some 70 people cited by police for minor in possession at a party in west Omaha on Saturday night.
Shots Fired at North Lincoln Motel

Lincoln Police, and Fire and Rescue, have been called to a Motel 6 near Interstate 80 in North Lincoln after a shooting. It's isn't known yet whether anyone has been wounded. The shooting was reported just before11:00 this morning.&nbs
Jenkins Is Competent, Trial Delayed
A judge has delayed a ruling on whether a man convicted of killing four people in Omaha within weeks of leaving prison remains incompetent to participate in his sentencing hearing, which could include the death penalty. Judge Peter Bataillon on Tuesday accepted a report from state experts that said Nikko Jenkins was competent and could understand the sentencing proceedings.
BREAKING NEWS: NU Assistant Warren Reportedly Headed To North Carolina
Sports Illustrated is reporting that Nebraska secondary coach Charlton Warren has accepted a similar job on the University of North Carolina football team. Warren had just been retained by new Nebraska coach Mike Riley, as the lone holdover from former coach Bo Pelini's staff. Warren would reunite with Tar Heels head coach Larry Fedora.
Judge Tosses Lawsuit Over Nikko Jenkin's Prison Release
A judge has tossed out a lawsuit alleging that the state of Nebraska caused a woman's death by freeing Nikko Jenkins from prison. Andrea Kruger was one of four people Jenkins killed within weeks of his release from prison in 2013. The judge ruled the state is immune from liability because Jenkins' release was discretionary and protected by law.
Legislature Faces Big Issues In Short Session

Nebraska lawmakers will convene a new session with a long priority list but significant obstacles that could undermine some of what they hope to accomplish. Lawmakers and Gov. Pete Ricketts will have to fill a projected $110 million budget shortfall durin
Wrongly Convicted 'Beatrice 6' Will Get New Civil Trial
A federal appeals court has ruled that six people wrongly convicted in a 1985 slaying of a woman in southeast Nebraska should have a chance to argue that the officials who prosecuted them acted improperly. Monday's ruling from the 8th Ci
Nebraska Fairgoer Hurt After Leaping Onto Inflated Bag

Officials say a woman has been injured after leaping onto an inflated bag at the Nebraska State Fair in Grand Island. The fair said in a news release that the woman was hurt around 12:30 p.m. Thursday at the Stunt Jump attraction. The huge bag used
Prisons To Study Reform Of Solitary Confinement

Nebraska's beleaguered prison system is going to get some help from a national agency. The Vera Institute of Justice has selected Nebraska as one of five states to participate in a study on alternatives to solitary confinement.