Parolee Back In Jail Following Car Chase
A 43 year old Lincoln man released on parole on Monday led the State Patrol on a 5 mile chase into a north Lincoln neighborhood. Late Wednesday afternoon near 27th and Fletcher, Paul Johnson refused to pull over on I-80.
House Passes GOP Bill To Speed Pipeline Approval
House Republicans have pushed through legislation to bypass the president to speed approval of the Keystone XL oil pipeline from Canada to Texas. The bill was approved 241-175 largely along party lines. It's unlikely to be taken up by the Democratic-controlled Senate. Democrats criticized the legislation as a blatant attempt to allow a foreign company to avoid environmental review.
Railroads Urge Drivers To Be Cautious At Crossings
When travelers hit the road for Memorial Day weekend, they should be careful when crossing railroad tracks. It can take more than a mile for a train to stop, and when a train collides with a vehicle there can be disastrous consequences for the vehicle's occupants.
Longtime LPD Sergeant Dies
Lincoln Police employees are mourning the loss of one of their officers. Sergeant Thomas Hamm has died. Hamm was 53 years old and a 24-year veteran of the Lincoln Police Department. Sergeant Hamm was found dead around 10:30 pm Tuesday in a wooded area near 75th & Panama Road.
Nebraska Lawmakers Give Second-Round Approval To Child Care Subsidies Bill
A bill that would allow more working families in Nebraska to qualify for child care subsidies is headed to a final vote in the Legislature. Lawmakers gave the measure second-round approval on Wednesday, after holding firm on a provision that would allow more children to receive the benefit. Some lawmakers questioned the size of the increase, which would cost the state an estimated $857,000...
Nebraska Attorney General Goes After Abortion Clinic Nurse
Nebraska Attorney General Jon Bruning says the only nurse at Dr. LeRoy Carhart's abortion clinic in Bellevue should lose her license because of substandard care there. Bruning said Wednesday he had filed a petition with the Nebraska Department of Health and Human Services to revoke Lindsey Creekmore's license. Bruning says Creekmore failed to accurately follow patient medication orders...
Omaha City Council Turns Down Redevelopment Plan
The Omaha City Council has deferred a plan by outgoing Mayor Jim Suttle to have a large real estate firm help in redeveloping the Omaha Civic Auditorium site. The City Council unanimously voted Tuesday to delay voting on the plan for a couple of months. That plan would pay the CB Richard Ellis/Mega commercial real estate firm $300,000 to help create a vision for the site...
Lincoln Man Captures Moore Tornado On Phone Camera
A Lincoln man captured on his cell phone camera the massive tornado tearing through Moore, Oklahoma. Luke Dierking was on his way back home to Nebraska from a hunting trip in Texas when he and his friends saw the tornado grow in size. Dierking and his hunting buddies drove away safely.
Comfort Dog Travels To Oklahoma Tornado Victims
Man's best friend is going to Oklahoma to help kids and other victims cope with the devastation caused by Monday's massive tornado. Moses the comfort dog from Cairo has been to several disaster areas and national tragedies including the Boston Marathon bombings and the school shooting in Newtown. Moses and his handlers left Monday.
Lincoln Public Schools Tests Tornado Drills
If a tornado ever leveled a Lincoln public school, fire and police officials know exactly where to look for trapped students. Student Services Director, Russ Uhing tells our television partner, 10/11 NEWS emergency crews have internal and external maps of all LPS buildings. Uhing says students and teachers are drilled every Spring on what to do in severe weather.
Click It Or Ticket Campaign Begins Today
Click it or Ticket starts Wednesday for the Lancaster County Sheriffs Office. A safety check point will be set up between 120th and 134th Street along Highway 2 starting this afternoon at 2 p.m. The check point will end at 7 p.m.
Lincoln Police Officer Suspected Of Committing Suicide
Lincoln Police employees are mourning the loss of one of their officers. Sergeant Thomas Hamm has died. Hamm was 53 years old and a 24-year veteran of the Lincoln Police Department. Sergeant Hamm was found deceased around 10:30 p.m. Tuesday in a wooded area near 75th and Panama Road and appears to be the victim of a self-inflicted gunshot wound.
Man Jailed for Home Burglary
An 18-year-old Bennet man is in jail after burglarising a Bennet home yesterday. When the homeowner returned she found Hakeem Freeman in her living room. She recognized the young black male as a friend of her stepsons, but when asked what he was doing there he left the house. The victim noticed a 22 caliber handgun was missing along with 20 dollars in coins.
Remembering Hallam: Nine Years Ago
Many of you may remember the devastating two-and-a-half mile wide EF4 tornado that ripped across southeast Nebraska nine years ago Wednesday. The May 22, 2004 storm hit Hallam and other southern areas of Lancaster County, killing one person and injuring 38 others.
Heineman Vetoes $200K In Golf Tournament Funding
Nebraska Gov. Dave Heineman has used a line-item veto to strike $200,000 from the state budget that was approved for an Omaha golf tournament. The governor said Tuesday that funding for the U.S. Senior Open golf tournament is unjustified, given the state's other spending priorities on education and changes to juvenile services.
Wind Energy Tax Measure Headed To Final Neb. Vote
A bill designed to attract large wind-energy farms to Nebraska is headed to a final vote in the Legislature. Lawmakers gave second-round approval Tuesday to the bill, which would extend sales tax exemptions to wind-energy companies. One firm, TradeWind Energy, has expressed interest in developing a wind farm in Dixon County, on the Iowa and South Dakota border.
47K Pounds of Phone Books Collected For Recycling
Some Lincolnites and a group of Boy Scouts have collected 47,000 pounds of outdated phone directories for recycling. The Cornhusker Council Boy Scouts collected telephone directories door-to-door in Lincoln neighborhoods. Directories were also dropped off at parks and recreation centers throughout Lincoln.
Martell Teen Back Home With Family
We have good news for you. Seventeen-year-old Lisa Van Meveren is safe. The Martell teen hadn't been seen since she left her house near Southwst 58th and West Bennet Road around 8:30am Monday. An update from the Lancaster County Sheriff's Office says Lisa was found Tuesday evening at a home near Southwest 131st and West Bennet Road.
Former Star Tran Bus Driver Pleads Not Guilty
A Lincoln bus driver who was fired after a video showed him beating a rider has pleaded not guilty to misdemeanor assault. 43-year-old Troy Fischer entered his plea Tuesday during a brief court hearing. The StarTran Bus Service suspended Fischer for two days and then fired him after a disciplinary hearing. He also was charged with misdemeanor assault.
President Obama Opposes Bill That Speeds Approval Of Keystone Pipeline
The White House says President Barack Obama opposes a House bill that would speed approval of the proposed Keystone XL oil pipeline from Canada to Texas. The White House said Tuesday that the bill "seeks to circumvent longstanding and proven processes" by removing a requirement for a presidential permit. The legislation also says no new environmental studies are needed.
Farmers Making Progress on Sowing Corn Crop
Corn growers across the Midwest have made up for lost time in a big way from a slow start to planting season after a waterlogged spring. The U.S. Department of Agriculture says 71 percent of the corn crop in key grain states is sowed. That's up from just 28 percent a week ago, though the pace remains behind the average of the previous five years of 79 percent. Huge strides are being made
Seven Names Forwarded to Governor For 3rd Judicial District Vacancy
The names of seven nominees for the vacancy in the 3rd Judicial District have been given to Gov. Dave Heineman for consideration. The Judicial Nominating Commision for the County Court nominated Matthew Acton, John Albin, Milissa Johnson-Wiles, Janice Lipovsky, Lori Maret, and Rodney Reuter all of Lincoln, and Joseph Dalton of Wavlery for the position.
Gas Prices Soon to Decline, After Recent Spike
After painfully watching gas prices climb as much as 30 cents in the last two weeks, you will be happy to hear prices are finally going to come back down. Rose White with Triple A Nebraska says additional supplies are coming in from the Gulf Coast and are now reaching the midwest market.
Law Enforcement Torch Run Tomorrow
Support Nebraska Special Olympics and local law enforcement officers at the Lincoln Torch Run tomorrow. The proceeds will benefit the Summer Games which are held annually in May. The run will start at noon at 14th and Vine Street and end at the Hall of Justice on 575 South 10th Street. At 12:30PM a ceremony will be held for officers, athletes, volunteers, and supporters.
Help From Nebraska On The Way To Tornado Ravaged Oklahoma
Skilled members of Nebraska Task Force One are in the Oklahoma City area to help with search and rescue efforts after a ferocious tornado slammed into the southern suburb of Moore, Oklahoma on Monday. At least 24 people have been killed. A spokeswoman for the Oklahoma Medical Examiner's Office says as many as 40 more deaths could eventually be added to the toll.
New Council Members Sworn Into Office
Roy Christensen, Lerion Gaylor Baird and Trent Fellers are officially members of the Lincoln City Council. They were sworn in Monday and began their 4-year terms. Christensen said he was happy to be there, calling it "a big relief".
Search Is On For Missing Teen
Lancaster County Sheriff's Deputies need your help in finding a missing teen. Investigators say 17-year-old Lisa Van Meveren was last seen Monday about 8:30 a.m. at her home north of Martell. Deputies believe she possibly headed to the Crete area with her large brown lab mix dog.
South 17th Construction Starts Tuesday
Beginning Tuesday, S.17th Street from South to "A" streets will be closed for about eight weeks for street rehabilitation. The project was originally scheduled to begin in early May, but it was delayed when the Near South Neighborhood Association asked if some of the existing stone curb could be incorporated into the project.
Sales Tax Bill Survives Repeal Attempt
Lawmakers have rejected an attempt to repeal a new Nebraska law that lets cities raise their local option sales tax rates, as long as they secure voter approval. The law gives cities the power to ask voters for an increase to as high as 2 percent, up from the current 1.5 percent lid imposed by the state.
Budget Bills Advance To Gov. Heineman
Nebraska lawmakers have given final approval to the seven budget bills that make the state's two-year budget. Lawmakers passed the measures on Monday through their third and final vote. They now head to Gov. Dave Heineman. The package contains increases for early childhood education and a two-year tuition freeze at the University of Nebraska and the Nebraska State Colleges.
Task Force To Investigate Omaha Murders

Authorities in Omaha have launched a task force to investigate any connection between last week's killings of a Creighton University professor and his wife and the 2008 slayings of an 11-year boy and his family housekeeper. Omaha Police Chief Todd Schmaderer said Monday that the public should report any suspicious activity as authorities investigate the deaths of Dr. Roger Brumback and his wife, Mary.
State Patrol Increases Presence In Whiteclay
The superintendent of the Nebraska State Patrol says law enforcement is increasing its presence in Whiteclay after activists attacked two beer trucks and threatened one driver with a knife. Col. David Sankey said Monday that more officers are patrolling the tiny Nebraska town, which has seen an uptick in violence from protesters who oppose its beer sales.
Click It Or Ticket Starts Today
Nebraska officials have kicked off their annual seat belt campaign to promote roadway safety. The "Click It or Ticket" campaign began on Monday and will run through June 2. Nebraska recorded 212 roadway deaths last year, marking the first time the fatality count has increased in the last three years.
Car Hits Business After Attempted Robbery
A 37-year-old man collided with Williams Cleaners on North 48th Street after an attempted robbery to his vehicle early this morning. The man was waiting at the stop sign on the corner of 48th and Baldwin when two men approached his vehicle, a 2004 Chevy Malibu, yelling for him to get out of the car.
Two Former Students Accused in School Burglaries
Two men are in jail facing a charge of burglary, after both were caught by a deputy running through the hallway of Raymond Central High School over the weekend. Lancaster County Sheriff Terry Wagner says an alarm inside the school went off around 12:45 Saturday morning that sent deputies to check out the school building. Both suspects ran off from the school.
Gas Prices Over $4 At Some Lincoln Pumps
Gas prices are nearing record setting numbers. It's over $4 a gallon at some pumps in Lincoln, getting there by 10 and 20 cent jumps. The national pump price is $3.65 a gallon. It comes at a time when people are making plans for Memorial Day travel.
Storms Bring Needed Rain
Welcome rain over the weekend in Lincoln, but it wasn't enough to pull us back to normal for the month. Barb Mayes with the National Weather Service tells KFOR News Lincoln is about 0.20" below normal for May, but for the year Lincoln is just over one inch above normal.
False Alarm With Gage County Sirens
Tornado sirens accidentally went off Sunday afternoon in Gage County. Emergency Manager Mark Meints says staff members were reviewing plans and procedures for activating tornado sirens, when someone accidentally it set off.
Man's Death Remains Mystery
Lincoln Police still don't know exactly how a 25 year old Lincoln man died. Capt. Michon Morrow tells KFOR NEWS the body of 25 year old Mark Wilmore was found in an apartment at 17th and F Street Saturday afternoon.
Lawmakers Will Review Free and Reduced Lunch Options
With ten working days left in the Legislative session, lawmakers are planning to review why few Nebraska students who receive free and reduced-price lunches also participate in the federal funded breakfast program. Of students who take part in the lunch program, the Food Research and Action Center finds only two states have fewer students who also eat free or reduced-price breakfasts.
Cold Case Investigators Looking For Links Between Slayings
Omaha cold case investigators have been looking for links between this week's slayings of a Creighton University professor and his wife and the 2008 slayings of an 11-year-old boy and his family housekeeper. The professor, Dr. Roger Brumback, was a colleague of the boy's father and mother at Creighton's medical school. They are Drs. William and Claire Hunter.
Donations In Give To Lincoln Day Exceed Expectations
Give To Lincoln Day was a HUGE success. Unofficially, more than $2.1 million was raised for local non-profit organizations Thursday, exceeding last year's total by more than half-a-million dollars. The big winner this year was "Hearts United for Animals", a Nebraska-based no-kill and rescue animal shelter.
Bill To Increase Mental Health Services Clears First Hurdle
A proposal to increase mental health services for children throughout Nebraska has won first-round approval from lawmakers. Lawmakers advanced a bill Thursday that would create a pilot program to offer behavioral health services to children, using computer technology to connect them remotely with professionals.
Concert Promoter Files Lawsuit Against Saltdogs/UNL
Organizers of a concert last summer at Haymarket Park are suing the Lincoln Saltdogs the University of Nebraska-Lincoln and its baseball stadium for fraud and breach of contract. Tim Tucker, owner of a Colorado entertainment company who proposed last summer's Bluesmasters Concert, accuses Charlie Meyer, president of the Saltdogs and a representative of the concert's venue partners, of

secretly adding a clause to the event contract requiring $100,000 upfront payment to the baseball organization, Haymarket Park and the university.
Homicide Suspected In Deaths of Omaha Man, Wife
Police say homicide is suspected in the deaths of a Creighton University professor and his wife at their home in west-central Omaha. The bodies of 65-year-old Roger Brumback and 65-year-old Mary Brumback were found just before 10 a.m. Tuesday inside the home. Officers were sent to the home after a man who planned to move or buy a piano from the couple saw Roger Brumback's body.
Two Men Accused Of Sexually Assaulting Children
Last month, a Nebraska State Penitentiary guard saw a man sexually assault a 3 year old in the prison visitor's bathroom. Charges were dropped against 51 year old Michael Pangborn of Beatrice, but during the investigation, a 7 year old told authorities Pangborn assaulted her in the last two years.
Chase Leads To Lincoln Man's Arrest
A Lincoln man remains in jail for driving on a 15 year suspended driver's license and reckless driving. Investigators say 36 year old Eric Knutson led Lincoln police on a high speed chase early Tuesday morning, reaching speeds of 65 miles per hour. Near 38th and E Streets, Knutson drove his van over a curb and through a yard.
Stothert Elected Omaha's First Female Mayor
Omaha voters have elected the city's first female mayor. Councilwoman Jean Stothert on Tuesday received 58 percent of votes to beat incumbent Mayor Jim Suttle, who received 41 percent. Suttle was seeking his second term as mayor.
Record Heat In Mid-May
Less than two weeks ago, it snowed in some parts of Nebraska. On Tuesday, it seemed white hot in some parts of Nebraska, as record heat baked the state. It hit 100 before 3 p.m. Tuesday at Lincoln Airport, breaking the 1915 record of 96 degrees.
High-rise Apartment Suffers $25,000 Damage From Grill Fire
An unattended propane grill caught fire late Monday afternoon high atop Sky Park Apartments at 1301 Lincoln Mall, about a block from the state Capitol building. The three-alarm fire was called in around 4:45pm and the man living there, Morris Huelle, was able to escape. Lincoln Fire officials say tenants on the 10th and 11th floors were evacuated.
Shots Fired Outside Waverly Area Home
Gun shots outside a Waverly area home. Lancaster County Sheriff's Sgt. Mike Peshong tells KFOR NEWS James Smith was sitting in his living room with his wife and newborn baby just before Midnight late Monday when they heard popping sounds.
Rates Will Rise For Water Use
New water rates go into effect for this summer, so the more you use, the more you pay. During times when voluntary water restrictions are in effect, the city of Lincoln wants you to stay at about 50 gallons of water per day. That's about 1,500 gallons per person. Sounds like a lot, but the average per person use in the summer is more than twice that much.
Johanns Wants Hearing On IRS Targeting Conservative Groups
Nebraska U.S. Republican Senator Mike Johanns has written the head of the Appropriations Committee calling for a hearing on the IRS practice of targeting conservation groups during review of their tax documents. Senator Johanns serves as the top Republican on the Subcommittee on Financial Services and General Government and has oversight over the IRS budget.
Motorcycle Helmet Bill Will Get Another Ride
An effort to repeal Nebraska's motorcycle-helmet law will get another ride in the Legislature. A new crop of lawmakers are slated to debate the bill, which has failed in past years. The Legislature's Transportation and Telecommunications Committee advanced the bill in March on a 5 to 3 vote.
PACs Made Large Contribution To Candidates
Nebraska Political Action Committees contributed about $2 million to Nebraska candidates in state and local races last year. According to the Nebraska Accountability and Disclosure Commission, more than half-a-million dollars came from the state teachers PAC.
New Look For Amtrak Trains To Be Unveiled
In the next three years, you'll see new, sleek Amtrak locomotives speeding thru Lincoln. Amtrak is preparing to roll out the first of 70 new locomotives it says will offer better safety, reliability and performance than its current aging fleet.
Legislature Opts For Study On Plane
Lawmakers have pulled funding to buy an airplane from the University of Nebraska Foundation, choosing instead to study whether better options are available. The Legislature voted 26-14 Friday on an amendment to a state budget bill that withdrew more than $2 million for the purchase.
Seward Store Sells $2 Million Powerball Ticket
Someone who bought a Powerball ticket at a Seward store can claim his or her $2 million prize. The Nebraska Lottery says the Powerball ticket with the Power Play option was sold at the Gas N Snaks store on Jackson Avenue in Seward. Wednesday night's Powerball numbers were 21, 22, 26, 30, 57 and Powerball 27.
Nebraska Lawmakers Begin Debate On State Airplane
Lawmakers have failed to reach a vote on a proposal to buy a $2.2 million airplane from the University of Nebraska Foundation. The Legislature adjourned shortly after 11 p.m. Thursday without voting on the measure. It was included in the state's proposed budget after the foundation decided to sell its Beechcraft Super King Air airplane.
Nebraska Lawmakers Advance Mainline Budget Bill
Lawmakers have given first-round approval to a bill that makes up most of Nebraska's state budget. The bill was advanced on Thursday with a 36-0 vote. It followed nearly 16 hours of debate. The proposal is the largest of five bills that are part of the state's overall spending plan. It includes funding to keep state agencies, programs and the University of Nebraska in operation.
Illinois man convicted of marriage fraud in Nebraska
Authorities say a man born in Kuwait has been convicted of marriage fraud in Nebraska. A news release from the office of U.S. Attorney Deborah Gilg says 47-year-old Ibrahim Matari was sentenced to time served and was given 30 days to leave this country. Prosecutors say Matari came to the United States in 2000 on a student visa and remained after it expired.
Vermont Man Gets Prison In Nebraska Pot Case
A 26-year-old Vermont man caught hauling more than 100 pounds of marijuana has been given Nebraska prison time. Online court records say Nathaniel Miller was given four to six years at his sentencing Thursday in Lancaster County District Court. He'd pleaded no contest on March 26 to attempted possession of a firearm while possessing illicit drugs.
Man Accused of Fatal Stabbing Heads To Trial
A 28-year-old Lincoln man accused of stabbing a man to death last year faces more charges. Joshua Albright entered a not guilty plea in Lancaster County Court on Thursday in addition to the original charges, including assault and use of a deadly weapon. He's accused of stabbing Benjamin Miller to death in a fight over a woman.
Criminal Charges Filed Against Former Star Tran Driver
Former Star Tran bus driver Troy Fischer will face criminal charges, after he punched a passenger several times and threw him off a bus in late March. Video surveillance on the bus shows Fischer attacking Torrance Rose on the bus, near 84th and "O" Street on March 23rd. He faces a third-degree assault charge, which could mean a year in jail or a $1,000 fine.
Armed Robber Holds Up North Lincoln Convenience Store
Lincoln Police are looking for a man who robbed the Kwik Shop convenience store at 44th and Cornhusker around 1:30am Thursday. Sgt. Don Scheinost tells KFOR NEWS a man with a white T-shirt around his face and armed with a handgun walked in and demanded money.
Blaze at Wahoo Meat Plant Keeps Firefighters Busy
A fire in a meat processing plant known for its "Wahoo Wiener" kept firefighters busy for hours and sent a huge plume of smoke over Wahoo. The fire was reported Wednesday afternoon at the Wahoo Locker Plant, and it took firefighters more than two hours to put out the blaze.
Nebraska Lawmakers Inch Toward Key Budget Vote
Lawmakers are inching toward a key vote on Nebraska's main two-year budget bill. Debate on the bill slowed to a crawl Wednesday as senators took aim at relatively small items in the proposed $7.8 billion spending plan. Some lawmakers tried unsuccessfully to cut $300,000 that was set aside for Nebraska weather-data collection.
Missouri River Basin Remains Dryer Than Normal
Despite wet weather in April, the amount of water flowing into the Missouri River remains below normal because of slow runoff and the ongoing drought. The U.S. Army Corps of Engineers said Wednesday that the cold weather reduced the amount of runoff from snowmelt in the past month.
For Many Republicans, Immigration Is Risky Subject
Many Republican leaders are pushing their party to accept a more welcoming U.S. immigration policy, arguing that it will make the GOP more appealing to Hispanic voters whose numbers are growing rapidly. But that effort is running into resistance from Republican members of Congress from states with very small Hispanic populations.
Nebraska Law Enforcement Memorial Day Event Set
Organizers say the 2013 Nebraska Law Enforcement Memorial Day ceremony will be held at the Nebraska Law Enforcement Memorial in Grand Island. The event is scheduled to begin at 10 a.m. Monday. Nebraska District U.S. Marshal Mark Martinez and Bishop James Conley of Lincoln will be the featured speakers at the ceremony.
One Person In Custody, Two Others Sought In Crime Spree
Lincoln Police arrest one person and are looking for two others following an overnight crime spree. It started with a report early Wednesday morning where a 52-year-old man reported his van stolen from the 1800 block of South 25th Street. Investigators spotted the van at 21st and "G" around 5am and tried to pull it over. The van slowed down and three people jumped out.
State Budget Talks Begin
Lawmakers continue debate on the state's budget. Right now it's an $8 billion two-year proposal. The budget includes higher-than-average spending increases for higher education, state equalization aid for schools, funding for the developmentally disabled and for state employee retirement plans. It also allocates money to comply with requirements of the Affordable Care Act.
Truck, Train Collide Near Hickman
A train slammed into an empty truck early Tuesday evening just outside Hickman at 54th and Hickman Road. The Lancaster County Sheriff's Office says the driver of the pickup got out just before the train hit it.
Christensen, Gaylor Baird and Fellers Elected To Council
Roy Christensen, Leirion Gaylor Baird and Trent Fellers came out as the top votegetters in Tuesday's Lincoln City Council race. All three were elected to the open at-large seats. Incumbent Gene Carroll finished sixth.
Grant Money To Help In Storm Siren Upgrade
Around $123,000 in federal grant money will help in further upgrading Lincoln's outdoor warning siren system. The Cold War-era sirens at Northeast High School, the V.A. Medical Center and at South Folsom and West Burnam Streets will be replaced with the newer 2001 models.
Council Approves of Entertainment Districts
Lincoln's Historic Haymarket is now an entertainment district, much like the Power and Light in Kansas City. It allows people to drink outside, within 500 feet of a building holding at least 700 people. In Lincoln, that includes the new Pinnacle Bank Arena, the Lied Center for Performing Arts, Pershing Center as well as two other venues.
Teen Pleads Guilty In Waco Bank Robbery
You saw the video...19 year old, Hannah Sabata of Stromsburg gleefully bragging about robbing a Waco bank in late November. Sabata isn't smiling anymore...she's pleaded guilty to robbery, changing her plea from not guilty in return for prosecutors dropping a theft charge. In the You Tube video, Sabata displayed cash and bragged about stealing a car and robbing a bank.
More Crashes Happening At 14th and Superior Street Roundabout
One of Lincoln's most confusing intersections recorded its 80th traffic crash over the weekend, less than a year after it opened. Before 14th and Superior became a three-lane roundabout, there were 41 traffic accidents between 2009 and 2011.
Sport A Mustache To Golf For Charity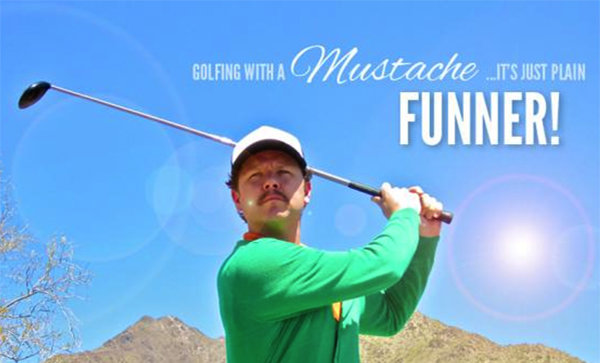 Regardless of your golf handicap and if you can grow facial hair or not, you can participate in one of the Golf Channel's top five golf scrambles this year nationally. Gender is not an issue, either. The Mustache Open is June 8th at Lincoln's Hi-Mark Golf Course and open to anyone.
No Problems At Lincoln Marathon
The Lincoln Marathon ran without a hitch. No security issues..although law enforcement agencies were ready, following the tragedy at the Boston Marathon. About 10,000 runners participated this year, with the Lincoln Marathon selling out in 22 hours.
Husband of Former Neb. Governor Kay Orr Dies At 78
Nebraska's first and former gentleman, Bill Orr, has died at the age of 78. Orr's son and grandson said he died at home in Lincoln early Sunday. The retired Woodmen of the World executive is remembered for the way he embraced the role of first gentleman when his wife, Kay Orr, served as governor from 1987 to 1991.
Madonna Makes Staff Changes
Madonna Rehabilitation Hospital is making changes in its staff. Hospital representatives are changing the care model by eliminating all Licensed Practical Nurses or LPNs. Transitioning to a full staff of Registered Nurses or RNs and Certified Nursing Assistants or CNAs is working at other hospitals.
Man Tasered Following Disturbance
A Lincoln man tried to attack his girlfriend and two police officers with a knife. A domestic disturbance call to the 600 block of South 18th Street Thursday afternoon led officers to Padro Renteria, who allegedly tried to stab his girlfriend several times. When Renteria reportedly charged officers, they tried tazing him twice, but Renteria ran away.
Rare Snowfall In May
A spring storm has left a heavy batch of slushy snow on parts of eastern Nebraska and western and north-central Iowa. In the past 12 hours, more than 6 inches has been recorded in isolated parts of western Iowa and along the Minnesota border in northern Iowa. Nebraska totals are generally lower.
Hospital Vaccination Bills Clear Final Vote
Nebraska lawmakers have passed a bill that would require many hospitals and nursing facilities to offer vaccinations to patients before they're discharged. Patients wouldn't have to accept the vaccinations, and many hospitals already offer them. But Sen. Bob Krist of Omaha says the measure is intended to minimize future outbreaks of whooping cough.
Temporary No Parking Along Marathon Route
Sunday's running of the 36th Lincoln Marathon is prompting the City Public Works and Utilities Department to limit parking along the running route. On-street parking will be prohibited in all areas where "temporary no parking" signs are posted. Those restrictions will be in effect at 6 o'clock Sunday morning and stay in effect until the last runner has cleared the area.
Economic Index Slips

A 2-point slip in the monthly economic index for nine Midwestand Plains states, including Nebraska. The Mid-America Business Conditions survey slipped to 56.8 in April...any indicator over 50 reflects potential economic growth. The confidence index rose to 59.9 last month.
Register Online For Swimming Lessons

It's time to sign up for swimming lessons. This will be the first year that the American Red Cross "Learn To Swim" program will be offered through Lincoln Parks & Recreation. That means you can register online at parks.lincoln.ne.gov. Lessons run June through August and are offered for all ages, including children as young as six months.
Lost Boy Found By Neighbor

A 3-year-old boy has been reunited with his family, after he went missing Tuesday afternoon near Branched Oak Lake. Lancaster County Sheriff Terry Wagner says the boy was out playing by a shed. His mother went inside for a short time and when she returned, the boy was gone, along with the family's dog.
UNL Officials Have Back Up Plan For Graduation Ceremony
What happens if it rains during UNL's graduation Saturday inside Memorial Stadium? Officials have a plan for that. UNL's assistant registra Jennifer Verhein says the ceremony will initially be postponed for one hour. If the weather continues to be bad, graduates will be moved into the Hawks Championship Center next door.
Museum Mobile Observatory, Lab To Be Unveiled
The Strategic Air & Space Museum will unveil its new mobile observatory and outreach laboratory this week. The new facility will be unveiled on Thursday at the museum in Ashland. The mobile facility is trailer that features everything needed to transport and deliver an astronomy experience throughout the state and region.
Neb. Lawmakers Advance Child-Care Quality Bill
Nebraska spends nearly $95 million a year on child-care subsidies for working, low-income families - but the state isn't tracking the quality of care those children receive. Lawmakers gave first-round approval Tuesday to a bill that would measure and rate child-care providers if they collect at least $250,000 annually. Last year, 62 private providers met that threshold.
Student Arrested For Alleged Threats
A freshman at Papillion–La Vista High School has been arrested for threatening to bring a gun into the building. Other students heard the threat and told the principal who immediately called police. The student was arrested Tuesday. It's not believed that the student had immediate access to a gun. School officials do not believe there was an immediate threat at the school.
Police Look For Man Wanted In Iowa Officer's Shooting
Lincoln Police and law enforcement agencies around eastern Nebraska and western Iowa are looking for 21 year old Jamal Dean, who shot and wounded a Sioux City police officer Monday afternoon. Lincoln Police Capt. Michon Morrow says it doesn't appear Dean has any contacts in Lincoln and there's no reason to believe he's here, but officers are aware of what he looks like.
Council Approves of Paving Project, Will Decide On Allowing Alcohol In Entertain
The Lincoln City Council has decided to go ahead and pave two blocks around the People's City Mission. On a 6 to 0 vote, the council will bill two businesses and The Mission at least $90,000 each to pay for paving 1st Street between "P" and "Q" and "Q" Street between 1st and 2nd streets.
Water Restriction Fines Could Change
It's a better than 50-50 chance there will be watering restrictions again this summer. The topic was the focus of a pre-Lincoln City Council meeting Monday. What will be different is how violators will be treated. Last year, more than 400 people were ticketed for misdemeanors. This year, you'll see the fine in your water bill...$150 for 1st offense up to $350 for 3rd offense.
7-year-old Atkinson Boy's Cancer Fight Picks Up Another Fan, The President
The 7-year-old cancer patient who became an Internet sensation for his touchdown run in Nebraska's spring football game has yet another fan - President Barack Obama. Jack Hoffman, his family and former Cornhuskers running back Rex Burkhead visited Obama for 15 minutes in the Oval Office on Monday.
Senator Haar Recovering From Mild Heart Attack
A Nebraska state senator is recovering at home this week after suffering a mild heart attack. An aide says Sen. Ken Haar of Malcolm had the heart attack on Friday. Haar was given medication, but surgery wasn't required. Haar's office says the senator is expected to recover and return to the Capitol next week. The 70-year-old Haar was first elected to the Nebraska Legislature in 2008.
Armed Man Wanted In Purse Snatching
The search is on for a armed purse snatcher. Lincoln Police Capt. Michon Morrow tells KFOR NEWS just before 11pm Sunday, a woman got into her car in the 600 block of South 19th when a man jumped inside, pointed a gun at her and demanded her purse.
Funding Drop In Preschool Programs
State funding for pre-kindergarten programs had its largest drop ever last year and states are now spending less per child than they did a decade ago. The Rutgers University study shows Nebraska ranks 18th nationally for the percentage of 4-year-olds enrolled in preschool.
Delayed Work On Keystone Pipeline Drives Up Cost
Delays are pushing up the cost of the Keystone XL oil pipeline. TransCanada had been sticking to its late 2014 or early 2015 start-up target, but the regulatory process has dragged on. It is now looking at a late-2015 start-up. TransCanada says the $5-PLUS billion cost estimate will increase depending on timing of the permit.
Man Convicted of Domestic Assault Arrested On Weapons Charge
Deputies arrest a rural Roca man for shooting an aggressive dog on his property March 30 because he's not allowed to have any guns. Investigators say 61-year-old Russell Dloughy tried to scare the dog away from him and an 11-year-old boy. Instead, Dloughy shot the dog with a .22 caliber rifle. A warrant was served Thursday at Dloughy's home near 82nd and Bennet Road.
Most Neb. Government Offices Close For Arbor Day
Those heading to state and local government offices on Friday will find most of them closed to observe Arbor Day. The holiday is meant to encourage the planting and nurturing of trees. Many states around the country also recognize the holiday. The tree-honoring occasion originated in Nebraska City in 1872, founded by Nebraska City native and U.S. Agriculture Secretary J. Sterling Morton.
Police Search For Armed Robber
A late night armed robbery at a southwest Lincoln convenience store. Police Capt. Jason Stille tells KFOR News the clerk says a man armed with a black and silver handgun demanded money from the clerk at the Casey's General Store at 600 West "A" Street. The suspect took off with a small amount of money.
Man Arrested For Assault On Officer, Shoplifting
A Lincoln Police officer was punched in the face early Friday morning. Capt. Jason Stille tells KFOR NEWS 31 year old Jesse Hare ran from Super Saver at 48th and "O" after allegedly shoplifting an item from the store. He ran to a parking lot a few blocks away.
Teens Cited Following Discovering Of Bullet On North Star's Campus
A bullet has been found in the entry way of Lincoln North Star High School. The discovery Thursday morning prompted a search of all vehicles in the parking lot. Police found drugs and alcohol. A 16 year old was ticketed for possession of drug paraphernalia, a 17 year old was ticketed for alcohol, drugs, paraphernalia and having brass knuckles.
Lincoln Man Sentenced For Having Child Pornography
A 25-year-old Lincoln man is sentenced to three years in prison for possessing child pornography. Jerod Oliverius also must serve five years of supervised release and be registered as a sex offender. A police investigation in December 2010 discovered child pornography on a computer using publicly available file sharing software on the Internet through a Peer-to-Peer Network.
TV Stolen From Home, Left With Bullet Holes In The Street
A large flat-screen TV was shot several times early Thursday in the 200 block of Dawes Avenue in northwest Lincoln. Police Captain Jason Stille tells KFOR News the owner of the TV was asleep, when some men got inside his home and started carrying it outside.
Former Lincoln Bus Driver Takes His Story To TV News Program
Fired StarTran bus driver Troy Fischer has gone on the TV show "Inside Edition" to say he's not the horrible person people perceive him to be. Also interviewed was Fischer's attorney, Sean Reagan, who said Fischer, a decorated veteran, should not be judged on a one minute video clip.
Hotel Groundbreaking In Haymarket
Ground will be broken Thursday on Hyatt Place and Hobson Place at the Historic Haymarket's Iron Horse Park at 7th and Q. Construction has already begun on Hyatt Place, a 111 room hotel will occupy floors 2 through 4. Floors 5 through 7 will be occupied by Hobson Place, 29 luxury condos.
Teens Arrested For Hold Up During Drug Deal
A foiled drug deal leads to the arrest of two Lincoln teens. Lincoln Police Officer Katie Flood says 18-year-old Kyle Stout and a 17-year-old friend, agreed to meet two other teens late Tuesday morning in the parking lot of the Hy-Vee at 50th and "O" to buy an ounce of pot. Flood says Stout and his friend sat in the seller's vehicle, when the 17-year-old buyer then pulled out a handgun and demanded everything.
Jet Skis, Auger and Semi-truck Battery Missing From Car Lot
Police are on the look out for a stolen silver, two-boat trailer taken from a west Lincoln car lot. The general manager of Big Red Autoplex at 1519 West "O" Street showed up to work Tuesday morning to find the trailer missing. On the trailer were two Sea-Doo Bombardier jet skis, a 2002 yellow and silver model and a 2003 model that's blue and gray.
Lawmakers Advance Climate Change Study
Nebraska lawmakers gave first round approval to a measure that would launch a state review of climate change. Lawmakers voted 35-0 to advance the proposal by Sen. Ken Haar of Malcolm. The bill, LB 583, would require the state's climate-assessment commission to study and report on how climate change is impacting the state.
Expansion Of Neb. Juvenile Pilot Program Advances
A bill to expand a juvenile-justice pilot program throughout Nebraska has won first-round approval from lawmakers. The expansion is part of a broader overhaul measure that lawmakers advanced on Tuesday, 29-0. It would build on a pilot program that focuses on community-based mental health treatment for juvenile offenders.
Walk At Lunch Day To Benefit Nebraska's Trails
National Walk at Lunch Day is aiding Nebraska's trails. Blue Cross and Blue Shield of Nebraska is contributing $20 to the Nebraska Game and Parks Foundation for each organization that registered for Wednesday's event. The foundation will use the money to maintain and expand some of the state's 1,236 miles of trails.
Governor's Request For Plane Advances
Does the governor need an airplane? Omaha Senator Jeremy Nordquist says NO...the governor can charter a plane or have his security team drive him to other parts of the state, but Papillion Senator Bill Kintner says the governor shouldn't have to sit in a car all day.
Debate Continues Over Who Should Pay For Paving
After a good rain, streets around the People's City Mission are a muddy mess. Nearby businesses would have to chip in at least $90,000 each to help pay for the two blocks of paving. Shirley Whitney of Bob and Shirley's Towing told Lincoln City Council members there's a sidewalk homeless people can use so they don't have to get wet...but Joel Sartore of Lincoln thinks the city should pay for it.
Beutler In The Nation's Capital To Speak With Nebraska Representatives
Lincoln Mayor Chris Beutler is in Washington D.C. talking with Nebraska representatives and agency heads to got some idea how strong is the federal government's future funding commitment. On KFOR's Lincoln Live on Tuesday, the mayor said his Washington trip, accompanied by the Lincoln Chamber of Commerce, is to get a sense about funding police grants and health program grants.
Rogers Gets Probation And Jail Time For Faking Hate Crime
A judge has given jail time and probation to a Lincoln woman reported being attacked by three men who carved anti-gay slurs into her body. On Thursday, Lancaster County Judge Gale Pokorny sentenced former Nebraska basketball player Charlie Rogers to a week in jail starting April 29 and two years of probation. Pokorny says evidence shows Rogers' report was a lie.
Debate stalls On Medicaid Expansion In Nebraska
A group of conservative Nebraska lawmakers are trying to derail a proposal to expand Medicaid to more low-income adults. State senators successfully stalled debate on the issue Wednesday when bill supporters weren't able to secure the 33 votes required to end debate.
Lincoln Runners Share Stories of Tragedy at Boston Marathon
Three bombs went off near the finish line of the Boston Marathon on Monday, about three hours after the winners finished...but a steady stream of runners were still ending their races. Among 19 runners from Lincoln was Claire Aylward, who says she finished 30 minutes before the two bombs rocked the finish line area. She was about five blocks away, but felt the ground shake.
Some Nebraska Companies Have Paperwork Due To Secretary of State
There are at least 16,000 non-profit companies, limited liability partnerships and limited liability companies in Nebraska delinquent on their paperwork to the Secretary of State's Office. Annual and two-year reports were due April 1.
Lincoln Man Fired From Bus Driving Job, Following Assault On Passenger
The 43-year-old Star Tran bus driver who faces assault charges after punching a 40-year-old passenger several times on a bus last month is no longer employed with the transit company. Troy Fischer was fired after a pre-disciplinary hearing Thursday. A video of the incident was released to the media during Friday's police media briefing. (CLICK HEADLINE TO VIEW SECURITY VIDEO FROM INCIDENT)
Country Superstar Jason Aldean To Perform At Pinnacle Bank Arena
The second announced act at Lincoln's Pinnacle Bank Arena will be ACM Male Vocalist of the Year Jason Aldean. He will perform September 19 at 7:30pm with special guests Jake Owen and Thomas Rhett. Tickets go on sale Friday, April 19 at 10am at all Ticketmaster outlets, including the Pershing Center Box Office and ticketmaster.com.
Two Years Probation For Patriots' Dennard
New England Patriots cornerback and former Nebraska football player Alfonzo Dennard has been sentenced to two years of probation and 30 days of jail for assaulting a Lincoln Police officer last year. The sentenced was handed down Thursday in Lancaster County District Court.
7-Year-Old Nebraska Boy Captures The Hearts of Many
Jack Hoffman just might go down as the biggest star of the Nebraska spring game. And he's only 7 years old. Hoffman of Atkinson, Neb., has won the hearts of fans and everyone in the football program for his courageous bout with brain cancer. Star running back Rex Burkhead befriended the 7-year-old last year and is the captain of the support network known as "Team Jack."
Offutt Air Show Cancelled
The annual air show at Offutt Air Force Base south of Omaha has been canceled because of federal budget cuts. A written release from the base issued Wednesday says the 2013 Defenders of Freedom Open House and Air Show, scheduled for Aug. 24-25, has been canceled.
Another Approval For Wind Farm

A new electric generating plant is one step closer to reality. The Gage County Board of Supervisors has approved a special use permit to allow a proposed $138 million wind farm that will straddle the Jefferson-Gage county line. The board unanimously approved the Steele Flats Wind Farm, one week after it was OK'd by the Jefferson County Board of Commissioners.
IBM Chooses Baton Rouge Over Lincoln
Lincoln has come in second to Baton Rouge, Louisiana, for a large IBM operation, losing out on nearly 1,000 jobs. On KFOR's Lincoln Live, Mayor Beutler characterized the IBM offer in the West Haymarket area as, quote, "a huge deal...this was as good as it gets", end quote. The mayor said all the IBM jobs would have been high paying, high tech jobs.
Bruning Renews Scam Warning

Nebraska Attorney General Jon Bruning is warning consumers about increasingly sophisticated scams from offshore. Bruning announced Monday that his office received more than 450 fraud-related consumer complaints in 2012. He says the most common scams involve fake checks, lottery letters and "mystery shopper" job offers.
G.I. Mayor Arrested For DUI
Grand Island's mayor meets this morning (Monday) with the City Council president to learn more about a weekend DUI arrest. Jay Vavricek went to jail Saturday night after being stopped by a State Trooper in Howard County. Vavricek's car was driving on the shoulder of the road...
Ben Nelson Starting New Company
Former Nebraska U.S. Democratic Senator and Governor Ben Nelson, is forming a new limited liability company called Heartland Strategy Group. Nelson is teaming up with his former Chief of Staff in the Senate and in the Governor's Office, Tim Becker, along with Barry Rubin...
Former LPD Officer In More Trouble
Cassandra Briggs is in trouble again. The former Lincoln Police officer already in prison for stealing money from LPD's Santa Cop program faces 5 more years behind bars. Briggs allegedly gave her mother her debit card to withdraw money to help raise Briggs' child...
Senate Confirms Hagel
The Senate has voted to confirm Chuck Hagel to be the nation's next defense secretary. The vote Tuesday was 58-41, with four Republicans joining Democrats in backing President Barack Obama's nominee. The vote ended a contentious fight over the president's choice for his second-term national security team...
Lincoln Police Officer Dies
Lincoln Police are mourning the loss of one of their own. Veteran Officer John Clarke died yesterday (Monday) after collapsing at a gym and being rushed to a hospital. The cause of the 43-year-old's death wasn't immediately clear. Lincoln Police Chief Jim Peschong says Clarke was an accomplished officer with many commendations...
Russ' Market Robber Being Sought
A man is on the loose, after he robbed the liquor counter at the Russ's Market on Coddington and West "A" Street around midnight. Lincoln Police Captain Michon Morrow told KFOR News the man walked up to the counter, where the clerk noticed the handle of a gun in the waist of his pants...
Former State Senator Bohlke Dies
Former Hastings State Senator Ardyce Bohlke has died of brain cancer. Her daughter-in-law, Stacey Bohlke, said she passed Thursday at Mary Lanning Health Care in Hastings. Bohlke was appointed by then-Governor Ben Nelson in 1991 to fill a vacancy in the Legislature. She was elected in 1992 and served until 2001...
Man Assaulted After Bad Escort Experience
Lincoln Police say a man was robbed after a disagreement with an escort service. Officers were called to the Microtel Inn at Fairfield Street and North 27th a little after 10 o'clock Saturday night. The victim said he was assaulted and robbed by Devin Ashford when he walked out on the escort...
Man Wanted For North Platte Robbery Captured In Lincoln
A man wanted in connection with a home invasion robbery in North Platte has been captured in Lincoln. Lancaster County Sheriff Terry Wagner reported that 19-year-old Sylvester LeBlanc was arrested just before 8 a.m. Thursday by the Fugitive Task Force at his mother's house on South 11th in Lincoln...
Body Found In Parking Lot Identified
An autopsy has been scheduled for Saturday on the body of a man found early Friday morning in Lincoln. The body of 53-year-old Kevin Harvey was discovered by a snow plow operator in a parking lot at 240 P Street around 3:40 a.m. Fire & Rescue officials tried to resuscitate Harvey, but were unsuccessful. He was pronounced dead at a local hospital...
Snow Goes, Cleanup Begins
A residential parking ban will go into effect at 8 a.m. Friday, February 22nd. At that time parking will be banned on the even numbered sides of the streets in all residential areas – those are the north and east sides of all City streets that are not arterials or bus routes...
Snow Coming- Be A Snow Angel!
Thursday's winter storm could bring over a foot of snow to the Capital City. If you have a shovel or snow blower, think about helping someone who has neither. Ahead of tomorrow's snow storm, the City Public Works Department is putting out the call for Snow Angels...
Beatrice Man Severely Injured In Crash
A 2-vehicle crash on a wide-open stretch of Highway 77 has left a Beatrice man fighting for his life this morning (Wednesday). Police Capt. Michon Morrow told KFOR NEWS that just before 8 last night (Tuesday), a pickup turned in front of a car at the intersection of Highway 77 and Warlick Blvd...
Possible Shooting Being Investigated
There was a possible shooting overnight. Police Capt. Michon Morrow told KFOR NEWS that around 1 o'clock this morning (Wednesday), a call came from the 47th and Meredith neighborhood that a woman had been shot. Another caller said a screaming woman was being chased by a white car. Capt. Morrow reported that a 40-year-old woman underwent surgery...
LCSO Seeks Would-Be Burglars
Burglars caused nearly $525 damage trying to break in to Tony's Corner at Highway 79 and West Raymond Road. Lancaster County Sheriff Terry Wagner reported that surveillance photos show two men wearing painter's masks or respirators over their faces, along with hoodies and sweats, around the store sometime before 3 a.m. Sunday...
House Fire Ruled As Arson
A January fire in a residential home has been classified as arson. Shortly after 9:00 p.m. on January 28th, witnesses reported seeing smoke and flames on the front porch and interior of a home at 6430 South 56th Street. Fire crews responded and battled the blaze for more than 30 minutes...
Auditions Being Held For Lincoln Movie Shoot
Auditions are being held for a movie to be shot in and around Lincoln this spring. The film, "Community Watch," is a story about some "rambunctious rednecks" and a mysterious thief. Actors and musicians are welcome to a dry read audition at Red 9, 322 South 9th, tonight (Tuesday) 7-9...
Janssen Will Run For Governor
Monday was a significant day in Nebraska politics. A state senator announced he's running for governor and a U.S. Senator announced he's retiring. Fremont Senator Charlie Janssen made the official announcement yesterday (Monday). He's running for governor in 2014 to help keep Nebraska's conservative values alive...
City Council Candidate Suffers Mild Stroke
Roger Dodson, Lincoln City Council candidate, has suffered a mild stroke and is recuperating in a local hospital. According to a news release, Dodson intends to continue his campaign for city council...
State Patrol Warrant Arrest Leads To Drugs
A man wanted in California on a drug possession warrant was arrested by state troopers early this morning along I-80 near Lincoln. 41-year-old Shane Barrett of Willits California was arrested after being pulled over for a traffic violation around 2:30 a.m. Friday. A check on his license showed an active California warrant for drug possession...
Florida Company Wants To Build Nebraska Wind Farm
A Florida-based company has filed paperwork to build a $138 million wind farm in parts of Jefferson and Gage counties in southeast Nebraska. Documents filed by NextEra Energy Resources of Juno Beach Florida with the Federal Energy Regulatory Commission say the wind farm would generate nearly 74 megawatts of electricity...
LPD Seeking Kohl's Shoplifters
Lincoln Police are on the trail of two unsuccessful shoplifters. Officer Katie Flood reported that two women filled a cart at Kohls Department Store with a number of items valuable at nearly $1400 including clothes, jewelry, perfume, wallets and makeup and proceeded to leave the store without paying...
Victim Stabbed In Attempted Robbery
A man is recovering from minor stab wounds, following an altercation near an alleyway in the 1400 block of North 20th Street late last night (Thursday). Lincoln Police Captain Jason Stille tells KFOR News the 20-year-old victim was outside of his apartment, when two black males approached him demanding money...
Rogers Sentencing Delayed
Charlie Rogers' case has been delayed. Rogers will now face a March 14 sentencing date after a Lancaster County Court judge today (Thursday) issued the order for a delay. Rogers faces up to a year in jail and a $1,000 fine after pleading no contest to faking an anti-gay hate crime...
KX 96.9 Holds 'Cares For Kids' Radiothon
One of KFOR's FM sister stations, KX 96.9, is holding the Cares for Kids Radiothon through the Children's Miracle Network today (Thursday) and tomorrow (Friday). The effort is to raise money to help purchase new equipment and fund programs and services at Children's Hospital in Omaha. The money raised stays in Nebraska, helping Nebraska children...
Heineman Picks New Lieutenant Governor
Governor Dave Heineman has selected University of Nebraska Regent and former Elk Creek Senator LaVon Heidemann to be his Lt. Governor. Heidemann took the oath of office yesterday at the Capitol. He replaces former Lt. Gov. Rick Sheehy, who resigned earlier this month following news that he had made thousands of calls to women, other than his wife...
Lincoln One Of 'Best Run' Cities
According to a 24/7 Wallstreet (247wallst.com) article, Lincoln is the fourth best-run city in America. The online financial news and opinion site listed Lincoln's unemployment rate, which is the lowest among all metropolitan areas in the country...
Assault, Robbery Has Police Searching For Suspect
A 25-year-old Lincoln woman is recovering from injuries she suffered during a robbery around 11 o'clock last night (Tuesday), as she was walking into her apartment near 16th and H. Police Officer Katie Flood reported that a man walked up to the victim and asked if she was someone else. When she said no, the suspect asked for cash...
Lincolnites Looking For Love
Lincoln is a cheating city according to the extra-marital dating site, AshleyMadison.com. Lincoln is the 9th most adulterous city in America with over 5,000 new members signing up last year. Washington D.C. is #1...
Fortenberry Responds To State Of The Union Speech
Nebraska 1st District Republican Congressman Jeff Fortenberry was pleased to hear President Obama talk about a reasonable and responsible strategy in Afghanistan at the beginning and again at the end of his State of the Union speech last night, as well as a new focus on manufacturing....
Driver Injured In Weekend Truck Accident
Lincoln Police have released more information on a weekend accident involving a truck on the Mopac Bike Trail. Police Officer Katie Flood said that the driver, 26-year-old Kyle Christenson had left the road around 9:00 Saturday night and was traveling westbound on the Mopac Bike Trail...
Vandals Hit NW Lincoln
Lincoln Police need your help in tracking down some vandals who damaged mailboxes in two different areas of the northwest portion of the city over the weekend. A woman living in the area heard a loud boom outside her home just after 2 a.m. Sunday and saw a mailbox knocked down. At least 18 mailboxes were damaged early Sunday morning near Campbell Elementary School...
Two Teens Arrested For Home Invasion Gone Bad
Two teens are in jail for their alleged involvement in a January 31st shooting during an attempted robbery at 1848 Garfield. Lincoln Police Officer Katie Flood reported that 17-year-old Alontae Ross and 18-year-old Luis Diaz forced their way into the residence and demanded cash. Ross was armed with a gun and Diaz had a baseball bat...
LPD Searching For Downtown Assailant
A 47-year-old man remains in critical condition at a Lincoln hospital, after he was assaulted by another man at 10th and "N" Street just after 2 o'clock Sunday morning. Three witnesses said they saw a black Honda Accord pull up; a man got out and punched the victim in the face, knocking him to the ground unconscious...
Mayor Beutler Discusses Good Government Resolution
Mayor Chris Beutler said today (Monday) that the "good government" resolution being introduced to the City Council will end conflicts of interest at City Hall and create a level playing field for contract bids. If the Council passes the resolution, voters will decide May 7 whether to ban elected City officials and City Department Directors...
Truck Thief Rounded Up By Quick Acting Cop
A police officer took just 5 minutes from the time a pickup was stolen yesterday (Sunday) afternoon from DeLeon's near 12th and South to capture the 22-year-old alleged thief near 12th and H Streets. Capt. Michon Morrow told KFOR NEWS Shawn Brooks allegedly jumped into a running truck, left unattended by its driver...
Customer Foils Bank Robber
A weekend bank robber didn't get out of the building; a customer held him down until police arrived. Capt. Michon Morrow told KFOR NEWS that Saturday morning inside Union Bank, 1300 North 48th, 23-year-old Brett Dovel of Lincoln demanded money from the teller...
Elderly Woman Dies After Pedestrian-Car Collision
An 80-year-old Lincoln woman injured in a car/pedestrian accident near 66th and Vine Tuesday morning has died. Elizabeth Bergstrom succumbed to spinal injuries Thursday night at a local hospital. The 81-year-old driver of the Dodge Dakota pickup which struck Bergstrom has not been cited...
Man Robbed After Accepting Ride
Police say a 23-year-old man was robbed at knifepoint Thursday after accepting a ride. A late 90s Honda Civic containing two males offered the victim a ride in the parking lot of Walgreens near 3600 Old Cheney. The victim accepted and shortly after the backseat passenger pulled a knife and demanded his wallet...
LCSO Looking Into Another Pet Fraud
The Lancaster County Sheriff is investigating another case of pet fraud. A 48-year-old Lincoln woman was attempting to purchase two English bulldog puppies from an online seller who requested that a $446 Western Union money order be sent to cover shipping costs. After sending the money, supposedly to Casper, Wyoming...
Body Found Under I-180/Sun Valley Bridge
It appears that the body found yesterday (Thursday) afternoon under an I-180 bridge south of Sun Valley Boulevard had been there awhile. A Nebraska Department of Roads worker who found the body while inspecting the bridge told our television partner 10/11 NEWS the body had a blanket and was surrounded by bottles...
Marijuana Debate Hits UNL Campus
Steve Hager calls himself "an American hippie." The editor-in-chief of High Time magazine was on the UNL campus to engage in a debate with retired DEA agent Bob Stutman over the legalization of marijuana. 18 states allow the drug for medical reasons. Stutman says the country doesn't need more people using recreational intoxicants...
Fischer Announces Opposition To Hagel
In an op-ed article published today (Thursday) in the Omaha World Herald, Nebraska Republican Sen. Deb Fischer says she will vote against Chuck Hagel to be the next defense secretary. She casts Hagel's views as out of the mainstream and that Hagel gave, quote, "confusing and contradictory" testimony...
Teen Accused Of Bringing Replica Handgun To School
BELLEVUE, Neb. (AP) - A Bellevue teen faces charges after police say he brought a pellet gun that looks like the real thing to his high school. Omaha television station KETV reports that police were called to Bellevue East High School on Wednesday after a teacher saw what looked like a handgun in a 17-year-old student's possession...
Sales Tax Exemption Debate Rages
The Revenue Committee hearing room at the state Capitol building overflowed with people waiting to testify on Governor Heineman's controversial tax proposal. He wants to eliminate state income tax by ending nearly $2 1/2 billion in sales tax exemptions for things like agricultural machinery and medical equipment...
Lincoln Chamber Does Not Support Heineman Tax Plan
When it comes to Governor Heineman's proposals to eliminate the state income tax and dozens of sales tax exemptions, the Lincoln Chamber of Commerce is not a fan. President Wendy Birdsall said in a prepared statement that without further evidence and econometric analysis, the Chamber cannot support the governor's proposals...
Community Leaders Discuss School Safety
From mental health services to more School Resource Officers, city and school leaders are talking about ways to make schools safer. City Council members joined Mayor Beutler, Police Chief Jim Peshong, City Public Safety DirectorTom Casady, school board members and Lincoln Public Schools Superintendent Dr. Steve Joel for a roundtable discussion on school safety...
Sheehy Returns Some Campaign Money
Former Lt. Governor, Rick Sheehy, has returned some of the money given to him for his gubernatorial bid in 2014. Sheehy resigned over the weekend after it was reported he used a state issued cell phone to make thousands of calls to 4 women over a 4 year period, promoting the question of whether he would still run for governor...
Lincoln Police Nab Car Thieves
Three men are in jail after an alert citizen witnessed them breaking into cars and contacted police. The witness reported three males dressed in black clothing getting into vehicles around 1 a.m. Tuesday in the 4900 Block of Myrtle Street, near 50th & Normal. Sgt Jeri Roeder reported that police found the suspects carrying numerous items...
Man Arrested For Domestic Assault, Drug Possession
Several charges are facing a 31-year-old man after Lincoln Police served a drug-related warrant at a Lincoln motel. Sgt. Jeri Roeder said that Jeremy Hayes was staying at the New Victorian Inn near 50th and "O" when officers arrived around 10:30 yesterday (Sunday) morning...
Sheehy Steps Down Amid Controversy
This morning (Monday), Governor Heineman is looking for a new Lieutenant Governor. Rick Sheehy resigned over the weekend after it was discovered that he had made thousands of calls over the last 4 years to 4 women on his state-issued cell phone. Some lasted just a few minutes while others lasted more than an hour...
Lawmakers Set Hearing On Medicaid Expansion
Nebraska lawmakers have set a hearing date for a proposal to expand Medicaid coverage as part of the federal health care law. The Legislature's Health and Human Services Committee will hear public testimony on Feb. 28 at the state Capitol building. The bill was introduced in the wake of a U.S. Supreme Court decision that struck down part of the federal health care law...
Burglar Arrested After Craigslist Post
An alert Lancaster County man helped lead authorities to the person allegedly responsible for a burglary in his garage. Waylon Timmerman reported to authorities that his detached garage near 98th and Waverly Road had been broken into and several items including a tool chest, rifles and numerous tools were missing...
LPD Investigating Delivery Driver Robbery
Lincoln Police are investigating the robbery of a DaVinci's Pizza delivery driver. Thursday evening around 9:30 pm, the 24 year old male driver was called to a house at 235 B Street. Upon exiting the vehicle, Police Officer Katie Flood said he was approached by an approximately 6 foot tall, black man armed with a handgun...
Man Arrested For 2011 Meth Overdose
A 49-year-old man has been arrested in connection with a methamphetamine-related death from 2011. Charles Blowers was taken into custody yesterday (Thursday) in Denver, Colorado after an arrest warrant was issued on January 7th for his involvement in the death of 26-year-old Latrice Shaner...
Three Jailed For U Stop Robbery
3 people are in jail this morning (Thursday) for their part in an armed robbery just before midnight at the 27th and Stockwell U-Stop convenience store. Police Capt. Jason Stille told KFOR NEWS that 15 minutes after the hold-up, officers found 3 people sitting in a car in a driveway in the 6300 block of South 28th...
National Counterfeit Check Scam Strikes Lincoln
A wide-spread counterfeiting group which uses homeless people to cash fraudulent checks has struck in Lincoln. 54-year-old Paul Bellew was arrested yesterday for his role in the scheme. Bellew, a transient, was approached by a group of individuals who offered to get him a hotel room and food in exchange for his help cashing the checks...
LPS Closed Due To Weather
Lincoln Public and Catholic Schools are closed because of the snowy weather. The same goes for College View Academy and Norris Public Schools. Many of the city's street crews have been busy working to keep the main arterials clear and in most cases haven't been able to work the streets around many school buildings...
Overnight Attempted Robbery Fails
An armed robber is in jail this morning (Wednesday), after he tried to hold up the liquor section at the Russ's Market near 17th and Washington just before midnight. Lincoln Police Captain Joe Wright told KFOR News that 20-year-old Guno Yankton allegedly walked up to the clerk behind the counter and pointed a handgun, while demanding money...
Crime Spree Lands Parolee Back In Jail
A recent parolee is back in trouble, suspected of stealing several cars in Lancaster and Seward Counties and creating a major disturbance at his ex-girlfriend's home. Around 9:50 p.m. Sunday, Lancaster County Sheriff's Deputies responded to a complaint at 19000 North 14th that the resident's ex-boyfriend was banging on doors and kicking at windows trying to get inside...
Major House Fire In Southeast Lincoln
No one was hurt in a house fire in southeast Lincoln last night (Monday). Firefighters were called shortly after 7 o'clock to a 6430 South 56th Street, after a passerby saw flames coming from the home. Assistant Fire Chief Pat Borer says the woman living there was not home at the time...
Lincoln Man Arrested For Growing Pot
A 19-year-old Lincoln man was arrested after police found a small marijuana growing operation while investigating a robbery at his residence. Police responded to a robbery complaint at 2965 Starr Street around 4:30 am Saturday on a report that two unknown men had taken two hookah pipes from the resident, Danar Hassan, at gunpoint...
Authorities Warn Of Pet Scam
Authorities are warning about a pet scam. A Lancaster County woman is out $300 after wiring the money, supposedly to buy a Samoyd puppy from someone in Portland, Oregon. The man requested that the woman use a code word so he didn't have to use ID to get the money which reportedly went to Cameroon, not Portland...
LPD Seeking U-Stop Robbers
Two men are on the loose, after robbing the U-Stop near 27th and Pine Lake Road just before 2:30 this morning (Monday). Lincoln Police Captain Michon Morrow told KFOR News that the clerk reported that two black males wearing dark masks and clothing walked in, one of them pointed a handgun at him and demanded cigarettes and cash...
Four Jailed For Shooting, Car Chase
Four people are in jail this morning (Monday) following a car chase that stemmed from shots fired at another car in southwest Lincoln. Police Captain Michon Morrow tells KFOR News around 10:30 last night (Sunday) a woman driving with another person reported being shot at by another vehicle at 13th and High Streets...