City Councilman Says Fire Truck Late to Three-Alarm Fire
A fire truck was late to a three-alarm fire at a Downtown Lincoln stripmall last week. According to City councilman Jon Camp, it was because a crew was on a medical call in an emergency response vehicle.
Portion of 56th Street to Close for Construction
Construction is scheduled to begin Monday on the project to widen S. 56th Street from Old Cheney Road to Shadow Pines Drive. This section of S. 56th will be closed during construction, but access will be maintained to all local businesses.
Counties Getting Paid Back for Voting Machines
The Nebraska Secretary of State has announced that 48 county election offices will receive reimbursements totaling nearly $50,000 to help cover costs associated with the use of voter disability equipment during the 2014 general election.
Oklahoma First State To Allow Nitrogen For Executions
The Nebraska Legislature adjourned for the weekend after advancing a bill to abolish the state's death penalty.
Michigan Officials Looking For Missing Nebraska Woman
Police in Michigan are seeing help from the public in finding out what happened to two women in their 50s who were reported missing while visiting family. State police say Leslie Roy of Nebraska and Lee Marie Wright of Oklahoma were traveling.
Gorilla Cracks Glass At Henry Doorly Zoo
Visitors at Omaha's Henry Doorly Zoo and Aquarium got quite the surprise while watching the gorillas Thursday. The video posted to YouTube shows the reflection of a little girl pounding her chest right before one of the gorillas rushes the glass.
DHHS Will Issue Montly Performance Reports
Nebraska's beleaguered Department of Health and Human Services will publish public performance reports for its services to help residents apply for Medicaid and food stamps.
Current, Past Council Members Endorse Mayor Beutler
Four current city council members, and eight past members, have all endorsed Mayor Chris Beutler for re-election. Jonathan Cook, Doug Emery, Carl Eskridge and Leirion Gaylor Baird all said the mayor has been able to work with to build consensus.
Second Power Outage In Two Days
If you live in the far south part of Lincoln, you may have to reset some clocks when you get home tonight. A power outage hit nearly one-thousand homes and businesses from Old Cheney to Saltillo Road, all the way across Lincoln, from 14th to 120th.
Near Record Dryness For Nebraska, Iowa
Weather experts say Nebraska and Iowa experienced a near-record dry March this year. Nebraska had its second-driest March on record, while Iowa had its third-driest. Central Nebraska experienced its driest March in 121 years of record-keeping.
Truck Driver Cited For Watching Soccer On Smartphone
The Nebraska State Patrol has cited a truck driver who'd been watching a soccer game on a smartphone he'd taped to the steering wheel of his big rig. The patrol says a carrier enforcement trooper noticed the trucker wearing earbuds.
Judge: Lawsuit May Proceed Against LPS
A judge says a lawsuit may proceed against Lincoln Public Schools over treatment of a 12-year-old boy with autism. The lawsuit says the boy suffered mental health problems after being kept in a special safe room at school.
Inmate Now Has Chance For Parole
A 33-year-old inmate no longer faces life in prison for a 1998 Lincoln slaying. Court records say Jerrold McLeod was 16 when he and 19-year-old Ronald O'Neill broke into an apartment on May 10, 1998, in an attempt to rob a cocaine dealer.
Jenkins Botches Tattoo
Court officials say Nikko Jenkins, the man convicted of killing four people in separate attacks in 2013, has again mutilated his face. But, the Omaha World-Herald reports he botched his attempt to carve into his forehead the numbers "666".
Demolition Delayed For Former Nurse Dorm
One of the last remnants of the Lincoln General Hospital campus is safe from demolition, at least for the next 6 months. Lincoln's Historic Preservation Committee has voted to delay Bryan Health's request to tear the former dormitory down.
Motorcycle Reaches Over 100 mph In Pursuit
Very little description to go on in finding a motorcyclist who reached speeds of 130 mph on his sport bike along Highway 6 between Lincoln and Waverly around 11pm Thursday.
Ricketts: Nebraska Judicious In Use of Death Penalty
Gov. Pete Ricketts is once again defending the death penalty, arguing that Nebraska officials have used it more judiciously than states such as Texas.
Governor Announces First International Trade Mission
Governor Pete Ricketts announced today that his first international trade mission will be to the European Union. He'll visit Italy, Belgium, and Denmark from June 7th-15th. The Governor said he chose the EU as his first overseas mission.
Former Husker Football Captain In Custody
A former Nebraska football team captain who authorities say didn't show up to serve his 300-day pot sentence has been picked up in Omaha. Online court records say 40-year-old Vershan Jackson was taken into custody on Tuesday.
Fire Escape Fall Claims Life Of Hastings Man

Authorities say a Hastings man whose body was found in a Kearney alley accidentally fell from a fire escape. A passer-by found the body of 51-year-old Craig Demoor a little before 6 p.m. on April 7.
Omaha Man Gets Prison For Online Scam
An Omaha man has been sentenced to more than three years in prison and ordered to return $91,000 he stole in an online scam. 42-year-old David Roberts was sentenced Wednesday on one count of wire fraud, with nine counts of the same charge dropped.
DeWitt Man Killed In Rollover Crash
A 22-year-old DeWitt man has been killed in a rollover crash that occurred in southeast Nebraska's Gage County. Authorities say Jacob Bridges was driving his sport utility vehicle north on a county road Tuesday evening when the SUV went out of control.
Proposed Prison Overhaul Draw Criticism From Governor
A proposed overhaul of Nebraska's prison sentencing and parole laws is drawing criticism from Gov. Pete Ricketts, Omaha Mayor Jean Stothert, prosecutors and police. Ricketts urged Nebraskans Thursday to contact state lawmakers and speak out.
Death Penalty Repeal Measure Wins First-Round Approval

A bill to repeal Nebraska's death penalty has won first-round approval from lawmakers. Lawmakers advanced the bill 30-13 on Thursday. If that support holds, death penalty opponents would have enough votes to override Gov. Pete Ricketts' promised veto.
Fire Heavily Damages SW Lincoln Home
Fire investigators say a bathroom fan overheated and started a fire inside a southwest Lincoln home early Thursday morning. Lincoln Firefighters were called 3:30am to 2435 Cheshire South.
Nearly $6M Grant Provides Chest Compression System
Nebraska hospitals and ambulance services will receive a life-saving tool as part of a nearly $6 million grant. Approximately 360 ambulance services and 80 hospitals will receive the Physio-Control LUCAS 2 chest compression system.
Judge Denies Request To Block Limits On Leafleting
A federal judge has denied a request to temporarily block limits on leafleting and other activities outside Lincoln's Pinnacle Bank Arena. Larry Ball was arrested last year and again in March for handing out religious leaflets outside the arena.
Man Robbed By House Guests
Lincoln Police arrested two men Tuesday night, after they robbed a 43-year-old man in his own home near 24th and "R" with a knife. Investigators say the victim invited 22-year-old Christian Andrew and 25-year-old Isreal Graham into his apartment.
Separate Minimum Wage For High Schoolers Advances
Nebraska high school students could receive a lower minimum wage than other workers next year under a bill advanced by lawmakers. Senators gave the measure first-round approval Wednesday with a 32-11 vote.
Name Released For Explosion Victim

Authorities have released the name of one of the two people killed by an explosion at a rail car repair facility in Omaha. The Omaha Police Department identified him as 40-year-old Dallas Foulk. Tuesday afternoon's blast occurred at the repair shop.
Mandatory Minimum Sentencing Bill Advances
An effort to scale back the use of mandatory minimum prison sentences in Nebraska has won first-round approval from lawmakers. Senators voted 28-9 on Wednesday on legislation to abolish mandatory minimums for Class 1C and 1D felonies.
Ag Dept Updates Dog/Cat Breeder Regulations
The Nebraska Agriculture Department says it's updated its regulations in an effort to police dog and cat breeders who don't meet state standards.
Lawmakers Form Coalition, Against Death Penalty
A coalition of Nebraska lawmakers says the state's death penalty conflicts with conservative values and should be repealed. Seven Republican senators announced Wednesday they support a bill to repeal the capital punishment law.
LPS Listens, Re-Arranges Boundaries
In February, parents of more than 100 kids west of Highway 77 feared they would be bused to Moore Middle School east of 84th Street, but those parents spoke up and as a result, the Lincoln Public School Board re-arranged boundaries.
Study: Ethanol Has Huge Impact On State Economy
A recent impact study by University of Nebraska-Lincoln economists reveals Nebraska's ethanol production capacity grew 10 fold between 1995 and 2014. More than 1,300 full-time employees work at 24 facilities.
Senators Advance Sentencing Reform Bill
Nebraska lawmakers are moving forward with a broad effort to reduce prison crowding while acknowledging that they need to address criticism from county and state prosecutors. Senators advanced a sentencing reform bill on Tuesday with a 35-3 vote.
Flags Flown Half-Staff Wednesday
Today is the 150th anniversary of the shooting of President Abraham Lincoln, by John Wilkes Booth, at Ford's Theater in Washington D.C.
Lincoln Senators Endorse Beutler
Lincoln's 5 current members of the legislature all endorsed Mayor Chris Beutler for re-election today. Kate Bolz, Kathy Campbell, Matt Hansen, Adam Morfeld, and Patty Pansing Brooks issued a joint statement.
Wife Of Nikko Jenkins Sentenced To Prison
A judge has sentenced the wife of an Omaha man convicted of killing four people to two to three years in prison. 24-year-old Chalonda Jenkins pleaded guilty Monday to a felony terroristic threat charge and a misdemeanor resisting arrest charge.
Waiters/Waitresses Will Continue At Same Hourly Wage
Nebraska waiters and waitresses will continue to make the same hourly wage they earned in 1991. Lawmakers voted 18-27 Tuesday against a measure by Omaha Sen. Jeremy Nordquist.
Kearney Turns Over Land For Veterans Home
The Kearney City Council has voted to turn over to the state land where the Central Nebraska Veterans Home will be built. Mayor Stan Clouse on Monday night called the action the "first point of no return."
Lawmakers Calling For Scrutiny Of Fracking Water Disposal
State lawmakers are calling for greater scrutiny of a proposed disposal well for fracking water in western Nebraska. Some senators on Tuesday urged the Nebraska Oil and Gas Conservation Commission to postpone a decision on the site in southern Sioux County.
Number Of Tax Fraud Reports Increasing
The Lancaster County Sheriff's Office is warning you again about a scam targeting taxpayers trying to file their 2014 return, since the deadline to file taxes is Wednesday.
Capital Humane Society Defends LPD Actions
Capital Humane Society executive director Bob Downey says Lincoln Police don't deserve criticism in light of the fatal dog shooting outside of a home at 65th and Leighton on Sunday evening. He says the previous owner had run-ins with police.
UPDATE: Fire At La Mexicana Accidental
Fire inspectors believe the 3-alarm fire that destroyed a downtown Lincoln strip mall Monday afternoon was started accidentally by construction workers on the roof. Lincoln Fire Inspector Rick Campos tells KFOR News he believes a construction company was welding metal when some sparks ignited some wood.
City Council Approves Developments
The Lincoln City Council has approved two big developments. One, a 7-story student-oriented apartment building planned for the Baker Hardware property at 8th and M. The structure will have over 200 apartments, plus parking.
Gas Tax Increase Advances
A proposed gas tax increase has advanced to a final vote in the Nebraska Legislature, despite vocal opposition. Lawmakers gave the bill second-round approval Monday with a 27-14 vote. The measure would raise Nebraska's fuel excise tax by 6 cents.
Attorney General To Investigate NE Oil & Gas Commission
A complaint sent to the attorney general's office saying the Nebraska Oil and Gas Conservation Commission violated state open meeting laws with a hearing last month on a proposed Sioux County wastewater disposal well has been handed off to another party.
3-Alarm Fire At La Mexicana Market & Restaurant
Lincoln Fire and Rescue crews are responding to a fire at 1637 P Street, which is listed online as La Mexicana Market and Restaurant. An incident report listed it as a working fire and the call came in just before 4:55pm. (Photo by 10/11 News)
Term Limits Proposal Defeated
A proposal that would have allowed future Nebraska lawmakers to serve two consecutive six-year terms in office has died in the Legislature. The term limits ballot measure was rejected Monday, with 20 senators voting yes and 22 voting no.
April 13th Proclaimed Nebraska Religious Liberty Day
Gov. Pete Ricketts has proclaimed April 13 Nebraska Religious Liberty Day in what he says is a call to action to publicly exercise religious beliefs without fear of legal repercussions. Rickets signed the proclamation Monday.
Nuclear Power Plant Shut Down For Maintenance
Officials say the Fort Calhoun nuclear power plant has been shut down for refueling and maintenance. The Omaha Public Power District plant was taken offline on Saturday morning. District officials say a third of the fuel assemblies will be replaced.
Seller's Market In Lincoln Housing
If you have a house for sale in Lincoln...it's selling quickly. There is record-low housing inventory in Lincoln, the lowest since 1999.
Fremont Ordinance Having Little Effect
Fremont's ordinance banning homes rented to immigrants living in the country illegally is having little effect because Fremont officials haven't been able to determine citizenship status of any applicants.
New University President On Welcome Tour
University of Nebraska's new president is touring 20 communities in six days as he begins his tenure. Hank Bounds began his role as the university's seventh president this week.
Fischer Speaks On MSNBC About Clinton's Bid For President
Nebraska Republican Senator Deb Fischer reacted on MSNBC Monday morning to former First Lady and Secretary of State Hillary Clinton's announcement to run for president, saying she was disappointed to not hear Clinton roll out a vision for the country.
UPDATE: Officer Involved Dog Death Under Investigation
Lincoln Police say a dog who was shot and killed, after it charged out of a home at 65th and Leighton early Sunday evening toward an officer, who was there to follow up on a hit and run incident earlier in the day.
LPD Investigating Weekend Robberies
Five robberies in 13 hours. The only arrests came in the last one, in the 1400 block of North 65th. Police Cpat. Robert Farber tells KFOR NEWS early Sunday morning, a man was awakened by an armed man in his bedroom...he said he wanted money and drugs.
Ex-Baseball Coach Accused of Second Sexual Assault
Former Lincoln Sox baseball coach Jeff Hawks was arrested again, after another victim came forward claiming to have been inappropriately touched by him. Hawks was arrested Wednesday afternoon in downtown Lincoln for third degree sexual assault of a child.
Small Fire In Vent System At South Lincoln Grocery Store
Employees and customers inside Leon's Gourmet Grocer are okay after escaping a fire Thursday morning that started from a fryer in the back of the store. Lincoln Fire Battalion Chief Derald Murrell tells KFOR News at the scene near Winthrop Road and South Street, a passerby saw smoke and flames from a vent on the roof.
City Primary Is Tuesday
The 1/4 cent city sales tax increase to buy a new emergency radio system and build new fire stations is expected to draw voters to the polls on Tuesday for Lincoln's City Primary election. The three-year increase would generate about $35 million.
Colorado Man Arrested For Arson at Lincoln Hotel
A 33-year-old Colorado man staying at a Holiday Inn Express near the Lincoln Airport is in jail after he allegedly set a bed on fire early Monday. Lincoln Police Officer Katie Flood says Joshua Berney called police around 4am, saying he was in distress.
Employee's Call Leads Police To Suspicious Man
An alert employee at the Casey's near 48th and Fremont is being credited for calling police early Sunday morning about a suspicious man riding a bike in the parking lot with a bandana over his face and grabbing toward his waistband, as if he had a gun.
UPDATE: Authorities Know Identity Of Body Found On UNL's East Campus
Authorities say they know the identity of a man, whose body was found submerged in Dead Man's Run behind the University of Nebraska's East Campus science research center over the weekend. Police don't believe the man, who was in his 40s, had any affiliation to the University of Nebraska-Lincoln.
At Least 3 Killed In Collision Near Valley
Authorities say at least three people have been killed in a collision near Valley, west of Omaha. The accident involved three vehicles and happened around 8:30 p.m. Sunday.
Utilities Remind People To Check Before Digging
Utilities are reminding Nebraskans to check with authorities before digging to avoid hitting buried lines this summer. Black Hills Energy says it's important for homeowners and contractors to call the 811 hotline or visit www.ne1call.com before digging to get utility lines marked.
Bill Aims To Keep American Indian Children With Families
It would be more difficult to remove American Indian children from their families under a measure being considered in the Nebraska Legislature.
BREAKING NEWS: Body Found Close To UNL's East Campus
Lincoln Fire and Rescue and the UNL Police Department are investigating a dead body found near UNL's East Campus. A UNLPD sergeant confirmed with KFOR's media partner 10/11 News that a body was found Saturday evening.
New Study Says State Would Benefit From Medicaid Expansion
A study by two University of Nebraska at Kearney professors says the state would see economic benefits if Medicaid coverage was expanded to cover more low-income residents.
Pavement Repairs Start April 8 Along Superior Street
Expect some road work to slow down your commute along Superior Street in northwest Lincoln next week. Starting Wednesday, April 8, pavement repair work will force lane closures along Superior from Technology Drive to I-180.
UPDATE: Man Dies In Crash On Salt Creek Roadway
Lincoln Police say a man was killed after his car hit a bridge's support beam. Officer Katie Flood says the driver, identified as 54-year-old Todd Peterson of Lincoln, was traveling eastbound on Salt Creek Roadway when his car left the road and hit the beam of the 27th Street viaduct around 6 p.m. Thursday.
Arson Determined In Burkholder Building Fire
A 12-year-old girl is at the juvenile detention center, accused of first-degree arson in a Thursday afternoon fire at the Burkholder Project building near 7th and "P" Streets.
LPD Arrests Two Suspects In BB Vandalism
At least one rash of BB gun vandalism may have been solved with the arrest of two men early Friday morning. Lincoln Police officer Katie Flood says 19-year-old DeAundre Coleman and 21-year-old Anthony Beecher are in jail accused of shooting out windows to seven vehicles near 20th and "B."
Report Suggests Economic Growth
A new report suggests slow economic growth is ahead for nine Midwestern and Plains states. The survey report issued Wednesday says the overall Mid-America Business Conditions Index dropped to 51.4 in March from 57 in February.
More Vandalism To Car Windows
Lincoln Police sure would like to catch the person or people going around shooting out car windows. Early Wednesday morning, Capt. Robert Farber told KFOR NEWS seven vehicles were vandalized from Midnight to 4am in the 1200 block of South 20th Street.
Crash In Southeast Lincoln Leaves One Person Dead
Police have identified the man killed in deadly crash at Highway 2 and Old Cheney Road in southeast Lincoln on Monday afternoon. Investigators say 81-year-old Monty McMahon of Lincoln died at the hospital.
Lincoln Mother, Baby Escape House Fire Through Window
Lincoln authorities say a woman broke a basement window to escape a house fire with her four-month-old baby. Fire investigator Chuck Schweitzer says an improperly discarded cigarette sparked the Monday afternoon blaze at 310 "G" Street, which started on the home's front porch.
New Website Focuses on Rural Development
The federal Agriculture Department has launched a new website focused on its rural development programs in Nebraska. The USDA says the new website should be easier to navigate for people looking for loan and grand applications or more details about other programs.
Roll-Over Crash In Northeast Lincoln
Two adults and 2 children were taken to a Lincoln hospital after a roll-over crash accident Friday morning. Lincoln Fire & Rescue Crews and police went to the intersection of 51st. and Adams just after 8:30 this morning.
Chambers Faces Growing Criticism For ISIS Remark
More criticism toward Omaha Senator Ernie Chambers for comparing police to a terrorist group, and one lawmaker is calling for his resignation. The backlash continued Thursday against Sen. Chambers following comments he made in a hearing.
Weather Officials Want You To Be Storm Ready This Year
You simply can't stop Mother Nature from spawning severe thunderstorms and tornadoes during the spring and summer months. But it's about being prepared through technology and the eyes of storm spotters that can keep you safe.
LPS Board Approves of Technology Plan
The Lincoln school board has approved a $50 million, 10-year plan that will provide third- through 12th-graders with a laptop over the next three years. The board voted 6-0 Tuesday, with one member absent.
UPDATE: Former NU Assistant Coach Accused of Domestic Assault
Former Nebraska football defensive line coach Rick Kaczenski is in jail after being arrested Sunday afternoon on suspicion of 3rd-degree misdemeanor domestic assault.
LFR Busy Handling Fires On Sunday
A fire nearly destroyed a mobile home Sunday afternoon northwest of the Highway 77 and West Van Dorn Street intersection. No one was home when firefighters pulled up.
Hog Operation Near Fairbury Catches On Fire
Firefighters from several departments in Nebraska and Kansas have battled a fire at a hog operation near Fairbury in southern Nebraska. The fire was first reported around 7 p.m. Sunday at the Livingston Enterprises operation, which sits about four miles southeast of Reynolds.
Woman Attacked By Two Men In Her NW Lincoln Apartment
A Lincoln woman is recovering after being hit over the head with a handgun. Police Capt. Jeri Roeder tells KFOR NEWS just after Midnight Friday morning, in a 2nd floor apartment at 4300 North 7th Street, two men broke into a sliding patio door, threatening the 27-year-old woman living there.
Police Arrest Teacher On Suspicion of Sexual Assault
Lincoln Police arrested an Irving Middle School teacher, suspected of child enticement and first-degree sexual assault, after something that may have happened off campus.
Car Fire Inside Downtown Lincoln Parking Garage
A car fire in a parking garage...Lincoln Fire and Rescue faced that huge potential problem Thursday night. The car caught fire on the 4th floor of the Southeast Community College garage on 11th Street.
Suspect Burglar Caught In The Act Outside Lincoln Home
A man who came home early Wednesday morning near 27th and South saw a man he didn't know rummaging through his car parked in the driveway.
Rice Named New Nebraska State Patrol Superintendent
Gov. Pete Ricketts has chosen an Elkhorn emergency services official to lead the Nebraska State Patrol. Bradley Rice will assume the new role on March 23. He currently serves as communications director for Sarpy County Nebraska E911.
Nebraska Gas Tax Increase For Bridges Voted Out of Committee
A proposal to raise Nebraska's gas tax to pay for bridges and roads has advanced for debate by lawmakers. The Revenue Committee voted 5-2 on Wednesday to approve the measure for debate in the Legislature.
Frustrated Cable Customer Arrested For Making Threats
About 20 minutes of work time was lost late Tuesday morning, when a disgruntled Time Warner Cable customer called the cable company and allegedly threatened to blow up the building near 16th and Old Cheney.
Nebraska Farmland Tax Bill Stalls; Business Bill Advances
A bill that would have lowered the taxable value of Nebraska farmland has stalled in committee, but business owners could see a cut. The Revenue Committee advanced a bill Wednesday that would create a tax exemption for equipment, furniture and other personal property used by businesses.

Millard West Player Statuses In Question After MIP Citations
Millard West could be without one or more of its varsity basketball players when it plays in the state basketball tournament in Lincoln this week. One 18-year-old member of the team was among some 70 people cited by police for minor in possession at a party in west Omaha on Saturday night.
Shots Fired at North Lincoln Motel

Lincoln Police, and Fire and Rescue, have been called to a Motel 6 near Interstate 80 in North Lincoln after a shooting. It's isn't known yet whether anyone has been wounded. The shooting was reported just before11:00 this morning.&nbs
Jenkins Is Competent, Trial Delayed
A judge has delayed a ruling on whether a man convicted of killing four people in Omaha within weeks of leaving prison remains incompetent to participate in his sentencing hearing, which could include the death penalty. Judge Peter Bataillon on Tuesday accepted a report from state experts that said Nikko Jenkins was competent and could understand the sentencing proceedings.
BREAKING NEWS: NU Assistant Warren Reportedly Headed To North Carolina
Sports Illustrated is reporting that Nebraska secondary coach Charlton Warren has accepted a similar job on the University of North Carolina football team. Warren had just been retained by new Nebraska coach Mike Riley, as the lone holdover from former coach Bo Pelini's staff. Warren would reunite with Tar Heels head coach Larry Fedora.
Judge Tosses Lawsuit Over Nikko Jenkin's Prison Release
A judge has tossed out a lawsuit alleging that the state of Nebraska caused a woman's death by freeing Nikko Jenkins from prison. Andrea Kruger was one of four people Jenkins killed within weeks of his release from prison in 2013. The judge ruled the state is immune from liability because Jenkins' release was discretionary and protected by law.
Kansas Woman Delivers Twins While Heading To Lincoln Hospital
A Kansas mother and her twin babies are doing fine in a Lincoln hospital, after she delivered them in a car near Highway 77 and Saltillo Road early Thursday morning. Lancaster County Sheriff's Captain Ben Houchin says 36-year-old Laurie Clark and her husband, 39-year-old Kevin Clark, were coming to Lincoln from Barnes, Kansas because of some pregnancy issues.
Federal Appeals Court To Hear 3 More Gay Marriage Cases
A federal appeals court has agreed to hear arguments this spring from three more states defending gay marriage bans. The 8th U.S. Circuit Court of Appeals on Tuesday granted a request to consider an appeal from South Dakota at an expedited pace. South Dakota Attorney General Marty Jackley says the court also combined the arguments with cases from Arkansas and Missouri.
BREAKING NEWS: SW Lincoln Sandwich Shop Robbed
Lincoln Police are investigating another armed robbery, this one happening around 7:30am Wednesday at the Subway near 14th and Pine Lake Road. Police tell KFOR News they are looking for a white man, about 6-feet tall with a thin build, wearing a dark hat, gray jacket and blue bandana over his face.
Ice Jam Causes Flooding On Platte River West of Omaha
At least three people have been rescued from flooding caused by an ice jam on the Platte River in western Douglas County, just west of Omaha. Authorities say floodwaters began creeping up on the Two Rivers State Recreation Area about 1:15 a.m. Tuesday. The three people rescued had called for help when they became stranded in a pickup. No injuries have been reported.
Angelou Impressed With Lincoln's Progress, Looking Toward Future
Looking ahead to 2025, the Lincoln Partnership for Economic Development has brought back Angelos Angelou and his Angelou Economics firm to plan future economic growth for Lincoln. He was in Lincoln 10 years ago to look at the city's economic landscape and was impressed with how much progress has been made when he returned this week.
Three Measures In Legislature Address Gun Control
Nebraska gun control advocates and opponents are squaring off on a series of new measures in the Legislature. The Judiciary Committee heard testimony Thursday on three pieces of legislation that would expand gun owner rights and one bill that would limit reckless firing. The bills would allow for security teams at private schools to carry guns.
Fire Damages Home Near Murdock
The State Fire Marshall's Office is investigating a basement fire 30 miles from Lincoln near the community of Murdock. Volunteer Fire Chief Alan Brockhoff says it took crews from 6 departments an hour-and-a-half to bringTuesday night's fire under control at 10209 North 298th Street because of several construction additions previously done on the home.
Beutler Will Run For Third Term As Lincoln Mayor
Mayor Chris Beutler is running for a third term in office. He made the announcement Tuesday at Fuse Co-working, an entrepreneurial hub in the Haymarket, saying he wants to keep the city's momentum in growth going. Beutler also points to Lincoln's surging economy and a Forbes Magazine ranking of Lincoln being a top five community for business and careers.
Stebbing Announces Bid For Lincoln Mayor
Lancaster County treasurer Andy Stebbing announced Wednesday his bid to become mayor of Lincoln in the upcoming spring city election. Stebbing is a native of Norfolk, a former police officer, and Kearney State College Graduate who spent 20 years as a Lancaster County Deputy Sheriff before winning the Treasurer's office.
Keystone To Top Senate Agenda In January 2015
Senate Republican Leader Mitch McConnell says approving the Keystone XL pipeline will top the Senate agenda in January. The issue could set up an early 2015 veto confrontation with President Barack Obama. Congressional Republicans have been pushing for approval of the pipeline for years. Obama has resisted because of environmental concerns.
Bomb Threat At Papillion High School
Authorities say they're investigating an anonymous bomb threat against a Papillion high school that was posted online. The Papillion-La Vista School District says it discovered the threat against Papillion-La Vista South High School on Twitter Sunday afternoon. Papillion police searched the school Sunday night and Monday morning and found nothing.
LPD Searching For Robber In Sunday Night Hold Up
Lincoln Police are looking for the man who tried robbing a grocery store. Capt. Don Scheinost tells KFOR NEWS just before 9pm Sunday, a man wielding a knife demanded money from the clerk at the Sun Grocery Store at 2412 N Street.
All-Female Panel Of Court Of Appeals Makes History
An all-female panel of the Nebraska Court of Appeals has heard oral arguments for the first time in state history. The three-judge panel met for oral arguments last week at the University of Nebraska at Kearney. Judges Frankie Moore, Francie Riedmann and Riko Bishop heard several cases and then took questions from students.
Sen. Fischer Confident That Keystone Pipeline Vote Will Happen Again

Nebraska U-S Senator Deb Fischer says the discussion about the Keystone X-L Pipeline is far from over. Fischer is one of 59 senators who voted yes on a bill to approve the pipeline Tuesday, but fell one vote short . She predicts Congress will take up the bill again, and pass it, shortly after the first of the year. The controversial pipeline is slated to run thru Nebraska,
First N-U Finalist Visit Scheduled
The first of four finalists for the top job at the University of Nebraska will visit the campuses and hold public meetings next week. Dr. George Ross, who's currently President of Central Michigan University, will make stops in Omaha, Kearney, and Lincoln on Tuesday, Wednesday, and Thursday.
Ricketts Voted As Nebraska's Next Governor
Republican Pete Ricketts, a multimillionaire former executive at TD Ameritrade, has been elected governor of Nebraska. Voters on Tuesday chose Ricketts, of Omaha, over Democrat Chuck Hassebrook, who for decades headed a center in Lyons that advocated for family farms and rural communities.
LPS Board Hears Testimony Over Gender Identity Resources
Criticism mixed with compliments, Lincoln Public School board members heard both at Tuesday night's meeting. Dozens of parents and citizens showed up to talk about recent gender identity resources given to some teachers. Many feel the district is promoting an agenda, and want it stopped.
Changes at Indian Center After Saturday's Chaos
Saturday's tailgating at the Indian Center before the Husker game will look a little different than last Saturday when rowdy fans damaged police and sheriff's cruisers, threw bottles at buses and tried tipping a bus load of people. 13 arrests were made, including one felony and 17 tickets. The biggest difference between this Saturday and last Saturday will be no more walk-in traffic. Only vehicles will be allowed in.
City Council Approves Comcast Buyout of Time Warner
Approval from the Lincoln City Council Monday of the cable franchise agreement between Comcast and the city of Lincoln, if the FCC approves of Comcast's buyout of Time Warner Cable. The change would not initially affect rates for cable, internet, or phone service; However, that does not mean rates couldn't increase in the future.
Report Questions Nebraska Education Funding

A new report says Nebraska's K-12 public schools rely more heavily on local taxes for funding than any other state in the nation. The report released Monday by the OpenSky Policy Institute notes that more than 55 percent of school funding came from local sources in the last school year, while nearly 37 percent came from the state. The rest came from federal sources. Renee Fry, the group's
Colorado Pot Intercept Near Seward

Two men from Colorado face charges after the discovery of nearly 100 pounds of marijuana in a car in Nebraska. The State Patrol says the men were stopped Sunday morning on Interstate 80 in Seward County for following too close. The trooper searched the car, and 99 pounds of marijuana was found in a suitcase in the trunk. The 29 year old driver, and the 26-year-old passenger, both from Aurora,
Lincoln Man Dies Falling From Vehicle Roof

A Lincoln man has been identified as the victim who died in a single vehicle accident late Saturday night. It happened shortly after midnight on 52nd Street between Spruce and LaSalle. Lincoln Police say 27 year old James Rubio climbed out the sunroof of a sport-utility vehicle, fell to the street, and died. The driver of the vehicle was 34 year old Lindsey McAllister, also of Lincoln.
Panhandle Bond Issue Certified
Voters in the northwest Nebraska city of Chadron will decide whether to approve a one-half percent sales and use tax to pay for a proposed swimming pool center. The Dawes County Clerk's office told city officials Tuesday night that the measure had qualified for the Nov. 4 general election ballot.
Hearing Set to Find Psychiatric Facility for Jenkins
(8-7-14) A judge has set a hearing to find a psychiatric facility that will treat an Omaha man found too mentally unfit to undergo sentencing for killing four people. The hearing will be held more than two weeks after Douglas County District Judge Peter Bataillon ordered Nikko Jenkins to the state's psychiatric hospital in Lincoln for treatment.
Pershing Center Holds Last Concert August 6
(8-7-14) The Goo Goo Dolls will be known as the last live act at Pershing. It's not the last event at Pershing; the No Coast Derby Girls still have some matches this month, but the Goo Goo Dolls will be the last concert. Their last encore song on August 6 was a Supertramp cover, "Give A Little Bit."
City Clerk to Pay Restitution for Theft
A former city clerk in the south-central Nebraska town of Fairfield has been sentenced to five years of probation and must pay back $55,000 to the city she's convicted of embezzling. Jennifer Bassett appeared at a restitution hearing in Clay County District Court at which prosecutors showed that she took $96,000.
Interpreter Accused of Theft From Client
A Lincoln woman who translated bank information into English for an elderly woman has been accused of stealing more than $13,000 from her. Lincoln police say 19-year-old Martha M. Rik was arrested Thursday on suspicion of theft by deception and identity theft. Court records do not list an attorney. The 64-year-old woman contacted authorities in May to report that money was missing.
Walking Pneumonia Outbreak At Nursing Home Turns Deadly

A quarantine has been lifted at a Columbus nursing home where a respiratory illness contributed to the deaths of five patients. The quarantine was imposed June 19 at Golden LivingCenter-Columbus. Health officials say that as of Wednesday, 34 patients and 15 staff members had caught the illness. The home has about 130 patients and 140 employees.
"P" Street Temporarily One Lane
(7-2-14) For several days each of the next three weeks, traffic on "P" Street from 11th Street to Centennial Mall will be reduced to one lane of traffic during daytime, off-peak hours. The lane restrictions are expected to take place Mondays through Wednesdays. The closures will be for asphalt patching and the installation of permanent pavement markings as part of the streetscape project.
Possible Homicide Victim Identified
Nebraska authorities have identified the 34-year-old man found dead near Beaver Crossing last week. The Nebraska State Patrol says the combination of fingerprint records and tips from the public helped identify Hai Sinh Nguyen of Lincoln. His body was found on the bank of the Big Blue River in Seward County Wednesday. An autopsy confirmed that Nguyen did not die of natural causes, and his death is being investigated as a homicide.
Woman Falls out of 6-Story Window at Lincoln Hotel
A woman is in the hospital after falling from a sixth floor window at the Embassy Suites. Our media partner 1011 news reports that at around 12:30 this morning, Lincoln Fire and Rescue found the woman on a two-story roof. A ladder truck helped rescue workers get her off the roof. Lincoln Police told KFOR News she is still alive, but in a Lincoln hospital with life-threatening injuries.
Centennial Mall and "O" Street Intersection to Close
Sidewalk and lane closures begin tomorrow at the intersection of Centennial Mall and "O" Street. As part of the renovation of Nebraska's Centennial Mall, the north half of the intersection will close on Monday. Traffic will be restricted to one lane in each direction on the south half. When work on the north half is done, the south half will close. The project is expected to be complete in 35 to 40 days.
Fatal Motorcycle Crash Victim Identified
(6-26-14) The man killed in a motorcycle crash in Lincoln Tuesday evening has been identified as 19-year-old, Mark Wenzl of Seward. Police say Wenzl was heading downtown on Rosa Parks Way when he crashed into a concrete barrier and was thrown over the guardrail and onto a parking lot below near 7th street.
Columbus Sex Offender Given Prison Time
A sex offender who moved into the home of a Columbus woman and later molested two of her children has been given five years in prison. The 25-year-old man had pleaded no contest and was convicted of sexual assault of a child. The man is not being identified in order to protect the privacy of the teenage boys the man was accused of molesting.
Fillmore County Crash Kills One
(6-23-14) An 83-year-old woman has died after a collision on U.S. Highway 81 near Strang. The Fillmore County Sheriff's Office says the accident occurred a little before 2:45 p.m., Sunday. Joan Hendrickson was turning north off Nebraska Highway 74 onto U.S. 81 when her car was struck by a southbound sport utility vehicle. Hendrickson, of Shickley, was fatally injured.
Burglar Takes ATM from Powerless Gas Station
(6-16-14) A burglar got away with an ATM from a convenience store. Sometime between Midnight and 5 in the morning Sunday, a man broke into the C Station convenience store at 1120 South Coddington. Saturday night's storm knocked out power in the neighborhood, so lights were out and security camera's didn't work.
Charges Dropped for Man Distributing Religious Pamphelts

Charges against a Lincoln man for handling out religious pamphlets outside the Pinnacle Bank arena have been dropped. 77-year-old Larry Ball was arrested March 15 for handing out literature during the state basketball tournament. Ball was arrested after he refused a request from arena security to leave. He claimed he was on public property.
Trial In Death of Raymond Man May End Soon
The family of a Raymond, Nebraska, man gunned down two years ago in Mississippi while picking his grandson up from college in Florida, could know very soon if the man accused of the murder will spend the rest of his life in prison. James Willie is accused of killing Tom Schlender in his vehicle on Interstate 55 in May of 2012.
South Sioux City Memorial Wall Dedication Draws Hundreds
The dedication of a replica Memorial Wall drew hundreds of Vietnam veterans to Freedom Park in South Sioux City. The half-scale replica of the wall bears the names of more than 58,000 U.S. service members killed in the Vietnam War. The 250 foot black granite wall is the only replica that duplicates the original design in the nation's capital.
Patty Duke Taken to Omaha Hospital During Film Screening
An organizer of a screening of "The Miracle Worker" in Omaha says one of the movie's stars, Oscar-winning actress Patty Duke, left the event because of stomach pain. The 67-year-old Duke was taken by a private vehicle Friday evening to the Nebraska Medical Center after complaining of stomach pain. Organizer Bruce Crawford says Duke's medical condition was not serious, but that but that an Omaha doctor who had been running tests on Duke asked her to come in for more tests Friday night after she reported the pain.
Ben Sasse Resigns From Midland
Midland University President Ben Sasse announced Thursday that he has submitted his resignation to the Midland Board of Directors, effective at the end of the year. Sasse, who is the Republican candidate for the Nebraska Senate seat being vacated by the retiring Senator Mike Johanns, is running against Democrat Dave Domina in November.
Nebraska Twister Damage Estimated at $300,000
Damage to Lancaster County property is estimated at 300,000 dollars after Sunday's round of tornadoes. Three of the twisters have been verified in northern Lancaster County, damaging two dozen buildings, including one grain bin that was dropped on a county road. Flooded roads were closed in 10 places during the storm, one bridge remains closed, and Count Engineer Pam Dingman says
UNMC Chancellor Receives Prestigious Health Care Leadership Award
University of Nebraska Medical Center Chancellor Jeffrey Gold is in Chicago this week to receive a prestigious health care leadership award. Gold is one of 25 recipients this year of the Becker's Healthcare 2014 Leadership Awards by Becker's Hospital Review.
Lincoln Water Levels Good, No Residential Watering Schedule in Demand
Mayor Beutler announced today that Lincoln's water supply is 95 percent full and he will not ask residents to follow a watering schedule at this time. The water level was below normal from December to March and slightly above normal in April.
Two Indicted for Hacking UNL, U.S. Navy, More Computer Systems
Federal prosecutors in Oklahoma say two men have been indicted for hacking into computer systems of more than 30 computer systems of public and private organizations, including that of UNL and the U.S. Navy. The U.S. Attorney's Office in Tulsa says 27-year-old Nicholas Knight, of Virginia, and 20-year-old Daniel Krueger, of Illinois, are a part of a group called Team Digi7al that tries to
Storm Damages Four Major NPPD Lines
(5-12-14) Sunday night's storms will be costly for the Nebraska Public Power District. The state's largest utility reports damage to four major transmission lines. About 100 poles were damaged on a large 345 kilovolt line running from Hallam to McCool Junction. At one point in the storm, that line fell to the ground across U-S Highway 81. Another 100 kilovolt line, from McCool
Lincoln City Attorney Rod Confer Retires
Lincoln City Attorney Rod Confer is retiring, after being the city's lawyer for the past five years. Mayor Beutler announced today that assistant city attorney Jeff Kirkpatrick will be the new city attorney starting June 1st. Kirkpatrick spent 12 years in private practice, after joining the city attorney's office in 2010, particularly with Lincoln Fire and Rescue.
18-Year-Old Hits, Runs, Accidentally Kills, Gets 4 to 5 Years
An 18-year-old woman will be sent to prison for four to five years for a hit-and-run which killed another driver. Eighteen-year-old Justice Wiggins of Omaha ran into some property and sped away from the scene. She ran a stop sign, collided with an SUV and killed the 23-year-old driver. Court records say she pleaded guilty to failing to stop and render aid and to misdemeanor vehicular
Midwest Community Leaders Advise Senate Panel on Improving Communities

(5-1-14) Witnesses are telling a Senate panel that rural communities need to sell what they are, not what they are not, in order to thrive economically. They also say government support is important for growth and that small cities and towns should band together to maximize their potential. A subcommittee of the Senate Agriculture Committee focused Thursday on how to boost rural
Overnight Armed Robbery At South Lincoln U-Stop

An overnight armed robbery in South Lincoln nets an arrest shortly after it occurred. Lincoln Police Captain Don Scheinost told our media partner 10/11 news around 1:30 Sunday, four men walked into a the U-Stop at 13th and South and demanded cash.
Shots Fired At West Lincoln Trailer Park

Shots were fired into a Lincoln home overnight. Our media partner 10/11 news reports that Lincoln Police received several reports of shots fired just after midnight at the Contempo Trailer Park at 600 West Farfield.
9-Year-Old Killed by Bobcat Machine

A 9-year-old boy was killed when a Bobcat Loader backed over him near Ashland. Cass County Sheriff William C. Brueggemann, told our media partner 10/11 news just after 3:30 Saturday afternoon a male was operating a bobcat loader
Midwest States to Jointly Combat Wildfires
Nebraska is preparing to joining forces with Colorado, Wyoming and the Dakotas to help fight rural wildfires. A bill sent to Governor Heineman would allow Nebraska to join the Great Plains Interstate Fire Compact, an agreement which lets member states share firefighters and equipment in an emergency. Kansas is considering a similar proposal.
Driver Rolls Car Over, Gets DUI, Negligent Driving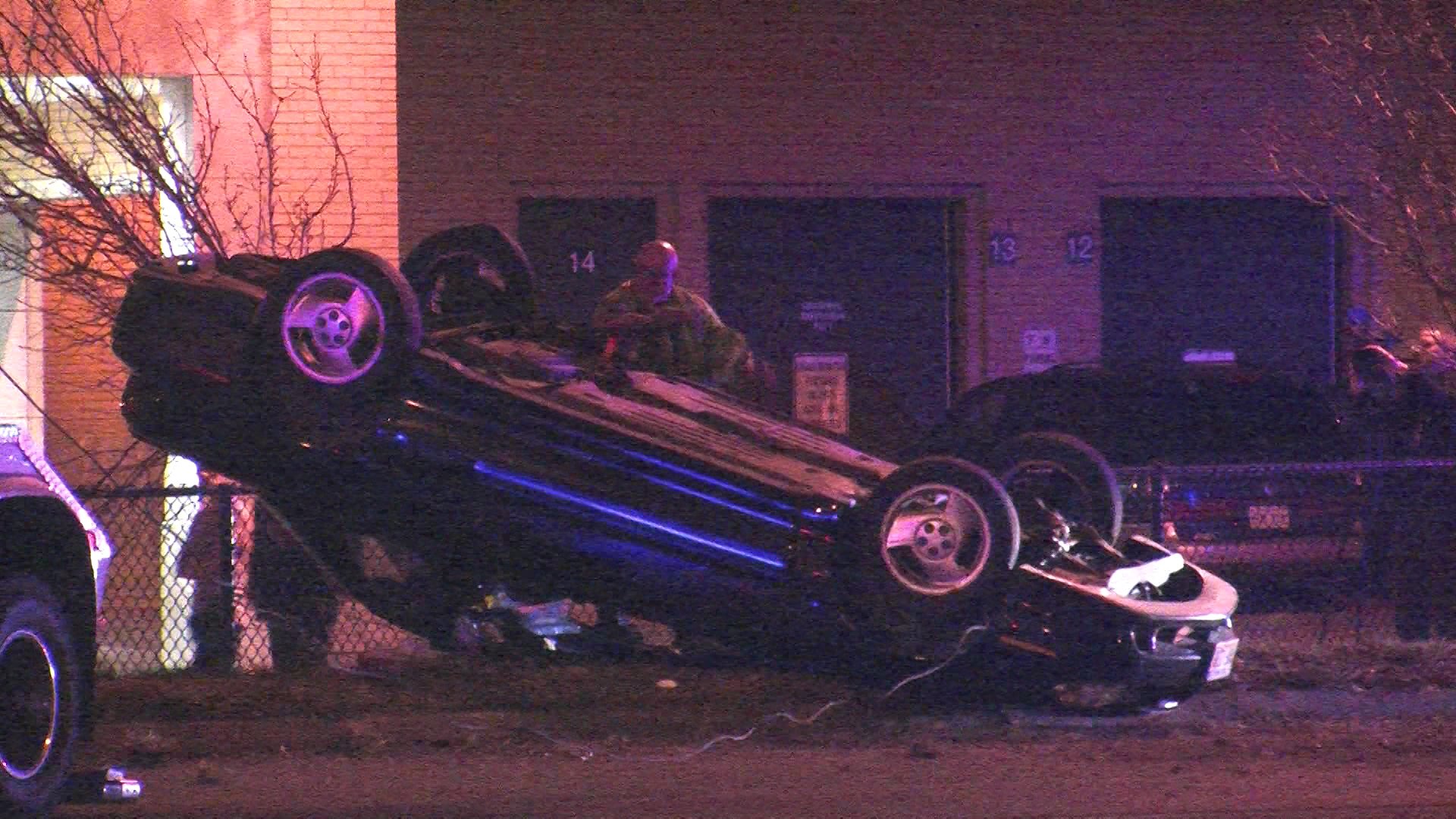 (4-11-14) A one-car rollover crash shortly after bar close last night resulted in no injuries but two citations--a DUI and negligent driving. 21-year-old Nathaniel Wilkens was driving too fast on the curve of Capital Parkway between J street and Randolph and lost control of his Pontiac Grand Am. His car flipped over and hit a curb and tree. Wilkens was not seriously injured.
Bill to Up Penalties on Assaulted Medical, Social Workers Faces Final Vote
(4-10-14) Assaulting a firefighter, paramedic, or social worker could carry a stiffer penalty under a bill headed to a final vote in the Legislature. Lawmakers gave 2nd-round approval to the legislation by Omaha Senator, Steve Lathrop. Yesterday's vote followed a filibuster led by Omaha Senator Ernie Chambers, who argues that the law shouldn't treat assault victims differently
Prisons To Study Reform Of Solitary Confinement

Nebraska's beleaguered prison system is going to get some help from a national agency. The Vera Institute of Justice has selected Nebraska as one of five states to participate in a study on alternatives to solitary confinement.
Driver Hits Stalled Car and Owner
A woman putting gas in her stalled vehicle on 40th Street was hit by a car last night near C Street. The woman, Tracy Macke, was taken to intensive care but Police Capt. Don Scheinost tells KFOR NEWS the woman's injuries are not considered life threatening. The driver, Sara Inhofe, was driving southbound on 40th Street when she saw the stalled car with its flashers on too late and swerved,