NU Professors Offered Retirement Deal
Some University of Nebraska faculty members are being offered an early retirement package. Chancellor Harvey Perlman announced the program in a letter to faculty members today. Tenured faculty members who are 62 or older with at least 10 years in the University of Nebraska system are being offered 90 percent of their base salary for retiring.
Capitol Administrator Says Refurbishing Chairs Important
The State Capitol administrator is defending the cost of restoring 46 antique statehouse chairs at a cost of nearly $2,000 each. The wood-and-leather chairs are the original furniture used when the State Capitol opened in 1932. State Capitol administrator Bob Ripley says the $87,400 spent for the chairs will save money in the long run. Two members of the Capitol Commission also defended the refurbished chairs.
Police ID Driver in Hit-and-Run Accident
Police have a man in custody for a hit and run this morning at 48th and Vine that critically hurt an 11-year-old boy riding his bike. Officer Katie Flood says 24-year-old Jared A. St. Louis of Lincoln left the scene and was eventually tracked down in the 4400 block of "F" Street, with the bike wedged underneath the truck. Officer Flood says they're investigating to see if St. Louis was intoxicated at the time.
Heavy Rain Soaks Lincoln, Waverly Areas
Flooding problems along Highway 6 between Lincoln and Waverly continue to diminish, but it's still a problem on county roads in the area. In particular, 98th to 112th Streets, from south of Highway 6 to near Holdrege Street.
Eleven-Year-Old Hurt In Hit and Run In Central Lincoln
Lincoln Police have someone in custody, but haven't issued any citations in the hit and run at 48th and Vine during rush hour Wednesday morning. Officer Katie Flood says an 11-year-old boy riding his bike, when a truck hit him. The truck was later found at 44th and "F."
City Will Receive COPS Funding For Two Officers To Fight Gang Crimes
The city will receive a grant from the office of Community Oriented Policing Services to add two Lincoln police officers to fight gang-related crimes. LPD will receive an estimated $250,000 in federal funds over the three-year grant period. The grant requires a 25 percent local match. Chief Jim Peschong says the two new officers would be in the recruiting class that starts in January.
Former Husker Enunwa Due Back In Court For Domestic Violence Charges
New York Jets practice squad player and former Nebraska football star Quincy Enunwa is due in court in two weeks on domestic violence charges, possibly to have a trial date set. A conference scheduled in Florham Park municipal court Wednesday for Enunwa was postponed because the woman he was accused of injuring did not attend.
Nebraska Faces Worker Shortage In Manufacturing
A leading state business group says Nebraska needs more skilled workers to fill its manufacturing jobs. The president of the Nebraska Chamber of Commerce and Industry said Wednesday that the shortage is the greatest challenge that its manufacturing members face.
Judge Delays Simants Hearing

A judge has postponed an annual review hearing for a man who killed six members of a western Nebraska family in 1975. Lincoln County District Judge Donald Rowlands rescheduled the hearing for Erwin Simants to Nov. 18. Simants has lived at the Lincoln Regional Center in 1979, the year he was found not guilty by reason of insanity for the shooting deaths of six in the Kellie family of Sutherland.
Big Gift To Hastings College

A 1946 Hastings College graduate has left her entire $1.7 million estate to the college. Sarah Leer's gift is among the largest the university has received. She died in April in Viroqua, Wisconsin. Leer majored in business administration at Hastings College. She spent her career as an administrative assistant with the Social Security Administration in Madison, Wisconsin. In addition to
Industrial Accident Claims Worker

A man has died after being pinned by a forklift. Police in Valley, just west of Omaha, say George Young was using the forklift Monday night while working at Midwest Manufacturing. At some point, the machine backed into a shelving unit and pinned him. Co-workers freed Young and began performing CPR on him. He was sent by helicopter to a hospital where he was pronounced dead.
Local Wind Farm Planned

A company wants to build a wind farm with 54 turbines in southern Lancaster and northern Gage counties. Volkswind USA Inc. would like to build the farm on 7,000 acres of land in Lancaster County and 4,000 acres of land in Gage County. The company is a member of the Volkswind Group, which has built more than 60 wind farms in countires including Germany, France, the United Kingdom and Poland.
Bike Collission Victim Dies

The man involved in a collision last Thursday evening on a bike trail in south Lincoln has died. 62 year old Ronald Joyce passed away last night at a hospital. The collision happened on the Southpointe Trail, near 29th Street and Pine Lake Road. Police say Joyce's bike was involved in a head on collision with another one, ridden by a 15-year-old boy.
Another Prison Probe Scheduled

A legislative committee will investigate Nebraska's newest prison sentencing problems, which took place while officials were rounding up inmates who were released too early. Sen. Steve Lathrop, the committee's chairman, said Tuesday that members will look into the issue during an Oct. 10 hearing. The committee is reviewing problems in the Department of Correctional Services.
Trooper Seizes Pot

The Nebraska State Patrol says a traffic stop on Interstate 80 in western Nebraska has led to the seizure of nearly 36 pounds of marijuana. In a news release issued Tuesday, the patrol said the stop occurred early Monday afternoon when a trooper stopped a car on suspicion of failing to signal as it exited near Hershey. The trooper reported smelling marijuana and searched the car.
Famous Car Dealer Dies

Ray Lambrecht, the former northeastern Nebraska Chevy dealer who collected a lifetime of cars that sold for $2.8 million last year, has died. Pierce County Sheriff Rick Eberhardt confirmed Lambrecht died at his home Sept. 22. He was 96. During one weekend last year, Lambrecht's sale of his car collection drew 30,000 people to Pierce. The History Channel gave the auction three hours of
Weather Slowing Harvest

Corn and soybean crops are in good condition but the challenge for farmers is getting the crops harvested before the weather turns cold. Late planting caused the crops to mature later than normal. The U.S. Department of Agriculture says in its weekly update Monday that 60 percent of the corn crop is mature, well behind the five-year average of 70 percent. Soybeans are two percentage points behind.
State Senator Nelson Named New Lt. Governor
Nebraska Gov. Dave Heineman has named state Sen. John Nelson of Omaha as his new lieutenant governor. Nelson, who was sworn in Monday afternoon, will replace Lt. Gov. Lavon Heidemann, who resigned earlier this month after a judge approved his sister's request for a protective order against him.
State Bar Association Changes Lawsuit Settled
A dispute over mandatory dues the Nebraska state bar association charges has ended with the settlement of a federal lawsuit that questioned whether those dues were constitutional. State Sen. Scott Lautenbaugh of Omaha had sued the association in 2012 because he believed the $335 annual dues were improper because some of the money was used for political activities such as lobbying.
Fire Destroys Barn At Rural Lincoln Home
The State Fire Marshal is investigating exactly how an abandoned barn on an acreage just on the eastern edge of Lincoln burn down Sunday afternoon. Southeast Rural Firefighters were called to the home in the 9500 block of Holdrege, when the owner saw his barn catch on fire. According to Lancaster County Sheriff's Deputy John Osterhaus, the owner apparently was burning trash without a permit.
Police Looking for Burglar Who Went Through Roof
A Lincoln smoke shop that was robbed at gunpoint on Monday was burglarized around three Saturday morning. Lincoln Police say someone cut a hole in the roof of Island Smokes near 33rd and Y, climbed into the attic and dropped through the ceiling. The burglar took cigarettes and miscellaneous items before getting away.
Two 18-Year-Olds Okay After Rollover Accident
Two 18-year-olds were sent to the hospital with minor injuries after a rollover accident on Interstate 180. The Nebraska State Patrol says the car was traveling northbound just south of Fletcher in the left lane, when the driver overcorrected after drifting too far left, and the car rolled east and into the ditch. Both the driver and passenger are expected to be okay, and both were wearing their seatbelts.
Stabbing at Husker Tailgate Party
Police are investigating a stabbing at a post-game tailgate party near 9th & R. A source at the scene tells our media partner 10/11 News that the victim was cut by a man who was upset about a comment the victim made about his girlfriend. Witnesses say the fight happened at a tailgating party on the north side of the Lincoln Journal Star building.
Larry the Cable Guy Give $250,000 to Horse Therapy
Comedian Larry the Cable Guy has donated $250,000 to help build a barn to support horse therapy southeast of Lincoln. The donation will help The Still Waters Equestrian Academy expand its horseback riding therapy program. The barn near Hickman will house an indoor arena. Larry the Cable Guy, whose real name is Dan Whitney, says he and his wife both like horses and wanted to support the program.
School Districts Get Grants for School Safety
School districts in Fremont, Lincoln and Papillion have been awarded federal grants designed to increase school safety. The Fremont Public Schools received a $750,000 grant from the U.S. Department of Education that will fund efforts to keep students safe and improve the learning environment. The agency gave Lincoln Public Schools $260,117 and Papillion received $325,411.
County Jails to House Prison Inmates
The Nebraska Department of Correctional Services has found space and obtained permission to place some state inmates in county jails as a way to relieve overcrowding in the state prison system. Layne Gissler, a Corrections Department official, says the state doesn't plan to send inmates convicted of serious offenses, such as murder, to county jails. Gissler says six counties have agreed to take in the state inmates.
Group Gets Chance to Argue about Smoking Ban Exceptions to State Supreme Court
Several cigar bars and tobacco shops will get a shot at making the case to the Nebraska Supreme Court for why their businesses should be exempt from the state's public smoking ban. The move comes after the state's high court last month struck down the exceptions as unconstitutional, leading the Nebraska Attorney General's Office to file a motion earlier this month asking the high court to rehear the case.
Lincoln Man Gets 10 to 20 for Assaulting Jailers
A Lincoln man has been given 10 to 20 years in prison for assaulting jailers at the Buffalo County Jail in Kearney. 19-year-old Audon Green was sentencedin Buffalo County District Court. Green had pleaded no contest to two felony counts of assault by a confined person and one of attempted assault. Authorities say Green already was serving a sentence for assault when the jail incident occurred.
Lincoln Man in Critical Condition after Bicycle Crash
A 66-year-old Lincoln man is fighting for his life after a 15-year-old boy riding his bike along the SouthPointe bike trail crashed into him around 6:30 last night. Lincoln Police Officer Katie Flood says Ronald Joyce stopped breathing and someone who heard the collision started to administer CPR. Police say the teen was looking down and didn't realize he was on the left side of the trail. That's when the two collided. Both were wearing helmets. The teen was treated and released from the hospital.
UNK Student Arrested for Social Media Bomb Threat
Campus police have arrested a 19-year-old student suspected of posting a threat to use explosives at the University of Nebraska at Kearney. The university's library was briefly evacuated on Wednesday after the anonymous threat was posted on a social media app. The university says the social network Yik Yak cooperated with university police in tracking the post.
Two UNMC Employees Fired for Violating Ebola Patient's Privacy
The Omaha hospital that treated an American aid worker infected with Ebola has fired two workers accused of violating the man's privacy by looking at his medical file. The Omaha World-Herald first reported the firings Friday. In a written statement, the Nebraska Medical Center said an audit of the hospital's electronic medical records led to the discovery that two employees had inappropriately accessed Dr. Rick Sacra's file.
Changes at Indian Center After Saturday's Chaos
Saturday's tailgating at the Indian Center before the Husker game will look a little different than last Saturday when rowdy fans damaged police and sheriff's cruisers, threw bottles at buses and tried tipping a bus load of people. 13 arrests were made, including one felony and 17 tickets. The biggest difference between this Saturday and last Saturday will be no more walk-in traffic. Only vehicles will be allowed in.
One Person Dead In Overnight Crash Southwest of Lincoln
Deputies are still investigating an overnight crash that killed one person and hurt another southwest of Lincoln. Lancaster County Sheriff Terry Wagner says it happened around 2am Thursday near Southwest 100th and West Wittstruck Road, where a northbound Toyota Highlander was trying to pass a car in a no passing zone and collided head on with a southbound Toyota Corolla.
Police Arrest Robbery Suspect, While Second Suspect Still Wanted
Police are investigating an armed robbery at a central Lincoln restaurant around closing time late Wednesday night. Officer Katie Flood says two employees at the Noodles restaurant near 50th and "O" were out back smoking, when two men walked up and demanded their belongings. Flood says one employee was forced back inside, while the manager was still outside and called 911.
Man Convicted Of Assaulting Sister Gets A Year In Jail
A 21-year-old Lincoln man who police say swung a crowbar at his sister has been sent to jail for a year. Court records say Ahmed Tuma was sentenced on Wednesday. He'd pleaded no contest to four misdemeanor counts after prosecutors lowered the charges, including one alleging a hate crime. On Nov. 7 Tuma and a friend confronted Tuma's sister about being engaged to another woman.
Psychiatrist Questions Early Release of Jenkins From Prison
A psychiatrist says he doesn't know why a mentally ill prisoner was released from custody, giving him the chance to kill four people in Omaha in August 2013. Dr. Eugene Oliveto told a legislative committee Thursday that he had recommended Nikko Jenkins be placed in a state psychiatric hospital prior to the shooting deaths, but his suggestion wasn't followed.
Heineman: Trade Centers In China, Japan Worthwhile
Gov. Dave Heineman says state-sponsored trade centers in China and Japan have proven their worth to Nebraska and ought to be continued to help local businesses expand into Asian markets. Heineman said Wednesday that the centers play a long-term role in building business relationships in Asia.
Man Shot During Robbery At Omaha Jewelry Store
Police say a man has been shot during a robbery at a jewelry store in central Omaha. Officers were sent to JR's Jewelry & Gifts around 10:30 a.m. Wednesday after the shooting was reported. The victim was hit three times and was taken to Nebraska Medical Center for treatment.
Two Men Robbed At Gunpoint In North Lincoln
Lincoln Police are investigating an armed robbery from late Tuesday night near 35th and Cornhusker. Officer Katie Flood says two men were walking when a man with a handgun jumped out from some bushes and demanded all of their belongings, including a wallet, two cellphones and a pair of headphones.
LSO Deputies Needing More Information in Sept. 1 Hit and Run
It's been two weeks since 52-year-old Jim Blue was involved in a hit and run, while biking along Saltillo Road between Highway 77 and SW 12th Street. Blue is still recovering from his injuries he suffered on Sept. 1 and Lancaster County deputies are now in a spot where there aren't any new leads in tracking down the vehicle that was involved.
Ricketts Names Foley As New Running Mate In Governor's Race
Republican candidate for governor Pete Ricketts has named Mike Foley as his new running mate. Foley replaces Nebraska Lt. Gov. Lavon Heidemann, who on Tuesday resigned from office and withdrew from his party's ticket. Ricketts made the announcement Tuesday afternoon at the Nebraska Republican Party headquarters in Lincoln. Foley has served as state auditor since 2007.
UPDATE: HEIDEMANN RESIGNS FROM OFFICE
Nebraska Lt. Gov. Lavon Heidemann has resigned from office and ended his candidacy one day after a judge granted a protection order to keep him away from his sister, who accused him of assault. Heidemann made the announcement Tuesday at the Capitol alongside Gov. Dave Heineman. The Elk Creek farmer had been the running mate of Republican gubernatorial candidate Pete Ricketts.
City Council Approves Comcast Buyout of Time Warner
Approval from the Lincoln City Council Monday of the cable franchise agreement between Comcast and the city of Lincoln, if the FCC approves of Comcast's buyout of Time Warner Cable. The change would not initially affect rates for cable, internet, or phone service; However, that does not mean rates couldn't increase in the future.
Report Questions Nebraska Education Funding

A new report says Nebraska's K-12 public schools rely more heavily on local taxes for funding than any other state in the nation. The report released Monday by the OpenSky Policy Institute notes that more than 55 percent of school funding came from local sources in the last school year, while nearly 37 percent came from the state. The rest came from federal sources. Renee Fry, the group's
Colorado Pot Intercept Near Seward

Two men from Colorado face charges after the discovery of nearly 100 pounds of marijuana in a car in Nebraska. The State Patrol says the men were stopped Sunday morning on Interstate 80 in Seward County for following too close. The trooper searched the car, and 99 pounds of marijuana was found in a suitcase in the trunk. The 29 year old driver, and the 26-year-old passenger, both from Aurora,
Lincoln Man Dies Falling From Vehicle Roof

A Lincoln man has been identified as the victim who died in a single vehicle accident late Saturday night. It happened shortly after midnight on 52nd Street between Spruce and LaSalle. Lincoln Police say 27 year old James Rubio climbed out the sunroof of a sport-utility vehicle, fell to the street, and died. The driver of the vehicle was 34 year old Lindsey McAllister, also of Lincoln.
Panhandle Bond Issue Certified
Voters in the northwest Nebraska city of Chadron will decide whether to approve a one-half percent sales and use tax to pay for a proposed swimming pool center. The Dawes County Clerk's office told city officials Tuesday night that the measure had qualified for the Nov. 4 general election ballot.
Hearing Set to Find Psychiatric Facility for Jenkins
(8-7-14) A judge has set a hearing to find a psychiatric facility that will treat an Omaha man found too mentally unfit to undergo sentencing for killing four people. The hearing will be held more than two weeks after Douglas County District Judge Peter Bataillon ordered Nikko Jenkins to the state's psychiatric hospital in Lincoln for treatment.
Pershing Center Holds Last Concert August 6
(8-7-14) The Goo Goo Dolls will be known as the last live act at Pershing. It's not the last event at Pershing; the No Coast Derby Girls still have some matches this month, but the Goo Goo Dolls will be the last concert. Their last encore song on August 6 was a Supertramp cover, "Give A Little Bit."
Man Dies From Stab Wounds Suffered During Family Gathering
A 77-year-old Lincoln man has been arrested in the fatal stabbing of his 46-year-old son-in-law late Tuesday night at a family birthday party. Police Officer Katie Flood says the victim, Sujay Nooka, was stabbed in the chest allegedly by his father-in-law, Bayapa Lingala. Nooka was rushed to a hospital for surgery and died just before 3am Wednesday.
City Clerk to Pay Restitution for Theft
A former city clerk in the south-central Nebraska town of Fairfield has been sentenced to five years of probation and must pay back $55,000 to the city she's convicted of embezzling. Jennifer Bassett appeared at a restitution hearing in Clay County District Court at which prosecutors showed that she took $96,000.
Interpreter Accused of Theft From Client
A Lincoln woman who translated bank information into English for an elderly woman has been accused of stealing more than $13,000 from her. Lincoln police say 19-year-old Martha M. Rik was arrested Thursday on suspicion of theft by deception and identity theft. Court records do not list an attorney. The 64-year-old woman contacted authorities in May to report that money was missing.
Walking Pneumonia Outbreak At Nursing Home Turns Deadly

A quarantine has been lifted at a Columbus nursing home where a respiratory illness contributed to the deaths of five patients. The quarantine was imposed June 19 at Golden LivingCenter-Columbus. Health officials say that as of Wednesday, 34 patients and 15 staff members had caught the illness. The home has about 130 patients and 140 employees.
"P" Street Temporarily One Lane
(7-2-14) For several days each of the next three weeks, traffic on "P" Street from 11th Street to Centennial Mall will be reduced to one lane of traffic during daytime, off-peak hours. The lane restrictions are expected to take place Mondays through Wednesdays. The closures will be for asphalt patching and the installation of permanent pavement markings as part of the streetscape project.
Raybould To Be Hassebrook's Running Mate In Governor's Race
Democrat Chuck Hassebrook has chosen Lancaster County Commissioner and Lincoln business executive Jane Raybould to be his running mate in the race for Governor. Raybould, who's a Democrat and Vice-President of her family's grocery store business B&R Stores, says she will serve out her current term as a member of the county board, but will withdraw as a candidate for re-election.
Possible Homicide Victim Identified
Nebraska authorities have identified the 34-year-old man found dead near Beaver Crossing last week. The Nebraska State Patrol says the combination of fingerprint records and tips from the public helped identify Hai Sinh Nguyen of Lincoln. His body was found on the bank of the Big Blue River in Seward County Wednesday. An autopsy confirmed that Nguyen did not die of natural causes, and his death is being investigated as a homicide.
Woman Falls out of 6-Story Window at Lincoln Hotel
A woman is in the hospital after falling from a sixth floor window at the Embassy Suites. Our media partner 1011 news reports that at around 12:30 this morning, Lincoln Fire and Rescue found the woman on a two-story roof. A ladder truck helped rescue workers get her off the roof. Lincoln Police told KFOR News she is still alive, but in a Lincoln hospital with life-threatening injuries.
Centennial Mall and "O" Street Intersection to Close
Sidewalk and lane closures begin tomorrow at the intersection of Centennial Mall and "O" Street. As part of the renovation of Nebraska's Centennial Mall, the north half of the intersection will close on Monday. Traffic will be restricted to one lane in each direction on the south half. When work on the north half is done, the south half will close. The project is expected to be complete in 35 to 40 days.
Fatal Motorcycle Crash Victim Identified
(6-26-14) The man killed in a motorcycle crash in Lincoln Tuesday evening has been identified as 19-year-old, Mark Wenzl of Seward. Police say Wenzl was heading downtown on Rosa Parks Way when he crashed into a concrete barrier and was thrown over the guardrail and onto a parking lot below near 7th street.
Columbus Sex Offender Given Prison Time
A sex offender who moved into the home of a Columbus woman and later molested two of her children has been given five years in prison. The 25-year-old man had pleaded no contest and was convicted of sexual assault of a child. The man is not being identified in order to protect the privacy of the teenage boys the man was accused of molesting.
Fillmore County Crash Kills One
(6-23-14) An 83-year-old woman has died after a collision on U.S. Highway 81 near Strang. The Fillmore County Sheriff's Office says the accident occurred a little before 2:45 p.m., Sunday. Joan Hendrickson was turning north off Nebraska Highway 74 onto U.S. 81 when her car was struck by a southbound sport utility vehicle. Hendrickson, of Shickley, was fatally injured.
Burglar Takes ATM from Powerless Gas Station
(6-16-14) A burglar got away with an ATM from a convenience store. Sometime between Midnight and 5 in the morning Sunday, a man broke into the C Station convenience store at 1120 South Coddington. Saturday night's storm knocked out power in the neighborhood, so lights were out and security camera's didn't work.
Charges Dropped for Man Distributing Religious Pamphelts

Charges against a Lincoln man for handling out religious pamphlets outside the Pinnacle Bank arena have been dropped. 77-year-old Larry Ball was arrested March 15 for handing out literature during the state basketball tournament. Ball was arrested after he refused a request from arena security to leave. He claimed he was on public property.
Trial In Death of Raymond Man May End Soon
The family of a Raymond, Nebraska, man gunned down two years ago in Mississippi while picking his grandson up from college in Florida, could know very soon if the man accused of the murder will spend the rest of his life in prison. James Willie is accused of killing Tom Schlender in his vehicle on Interstate 55 in May of 2012.
South Sioux City Memorial Wall Dedication Draws Hundreds
The dedication of a replica Memorial Wall drew hundreds of Vietnam veterans to Freedom Park in South Sioux City. The half-scale replica of the wall bears the names of more than 58,000 U.S. service members killed in the Vietnam War. The 250 foot black granite wall is the only replica that duplicates the original design in the nation's capital.
Patty Duke Taken to Omaha Hospital During Film Screening
An organizer of a screening of "The Miracle Worker" in Omaha says one of the movie's stars, Oscar-winning actress Patty Duke, left the event because of stomach pain. The 67-year-old Duke was taken by a private vehicle Friday evening to the Nebraska Medical Center after complaining of stomach pain. Organizer Bruce Crawford says Duke's medical condition was not serious, but that but that an Omaha doctor who had been running tests on Duke asked her to come in for more tests Friday night after she reported the pain.
Ben Sasse Resigns From Midland
Midland University President Ben Sasse announced Thursday that he has submitted his resignation to the Midland Board of Directors, effective at the end of the year. Sasse, who is the Republican candidate for the Nebraska Senate seat being vacated by the retiring Senator Mike Johanns, is running against Democrat Dave Domina in November.
Nebraska Twister Damage Estimated at $300,000
Damage to Lancaster County property is estimated at 300,000 dollars after Sunday's round of tornadoes. Three of the twisters have been verified in northern Lancaster County, damaging two dozen buildings, including one grain bin that was dropped on a county road. Flooded roads were closed in 10 places during the storm, one bridge remains closed, and Count Engineer Pam Dingman says
UNMC Chancellor Receives Prestigious Health Care Leadership Award
University of Nebraska Medical Center Chancellor Jeffrey Gold is in Chicago this week to receive a prestigious health care leadership award. Gold is one of 25 recipients this year of the Becker's Healthcare 2014 Leadership Awards by Becker's Hospital Review.
Lincoln Water Levels Good, No Residential Watering Schedule in Demand
Mayor Beutler announced today that Lincoln's water supply is 95 percent full and he will not ask residents to follow a watering schedule at this time. The water level was below normal from December to March and slightly above normal in April.
Two Indicted for Hacking UNL, U.S. Navy, More Computer Systems
Federal prosecutors in Oklahoma say two men have been indicted for hacking into computer systems of more than 30 computer systems of public and private organizations, including that of UNL and the U.S. Navy. The U.S. Attorney's Office in Tulsa says 27-year-old Nicholas Knight, of Virginia, and 20-year-old Daniel Krueger, of Illinois, are a part of a group called Team Digi7al that tries to
Storm Damages Four Major NPPD Lines
(5-12-14) Sunday night's storms will be costly for the Nebraska Public Power District. The state's largest utility reports damage to four major transmission lines. About 100 poles were damaged on a large 345 kilovolt line running from Hallam to McCool Junction. At one point in the storm, that line fell to the ground across U-S Highway 81. Another 100 kilovolt line, from McCool
Lincoln City Attorney Rod Confer Retires
Lincoln City Attorney Rod Confer is retiring, after being the city's lawyer for the past five years. Mayor Beutler announced today that assistant city attorney Jeff Kirkpatrick will be the new city attorney starting June 1st. Kirkpatrick spent 12 years in private practice, after joining the city attorney's office in 2010, particularly with Lincoln Fire and Rescue.
18-Year-Old Hits, Runs, Accidentally Kills, Gets 4 to 5 Years
An 18-year-old woman will be sent to prison for four to five years for a hit-and-run which killed another driver. Eighteen-year-old Justice Wiggins of Omaha ran into some property and sped away from the scene. She ran a stop sign, collided with an SUV and killed the 23-year-old driver. Court records say she pleaded guilty to failing to stop and render aid and to misdemeanor vehicular
Midwest Community Leaders Advise Senate Panel on Improving Communities

(5-1-14) Witnesses are telling a Senate panel that rural communities need to sell what they are, not what they are not, in order to thrive economically. They also say government support is important for growth and that small cities and towns should band together to maximize their potential. A subcommittee of the Senate Agriculture Committee focused Thursday on how to boost rural
Overnight Armed Robbery At South Lincoln U-Stop

An overnight armed robbery in South Lincoln nets an arrest shortly after it occurred. Lincoln Police Captain Don Scheinost told our media partner 10/11 news around 1:30 Sunday, four men walked into a the U-Stop at 13th and South and demanded cash.
Shots Fired At West Lincoln Trailer Park

Shots were fired into a Lincoln home overnight. Our media partner 10/11 news reports that Lincoln Police received several reports of shots fired just after midnight at the Contempo Trailer Park at 600 West Farfield.
9-Year-Old Killed by Bobcat Machine

A 9-year-old boy was killed when a Bobcat Loader backed over him near Ashland. Cass County Sheriff William C. Brueggemann, told our media partner 10/11 news just after 3:30 Saturday afternoon a male was operating a bobcat loader
Midwest States to Jointly Combat Wildfires
Nebraska is preparing to joining forces with Colorado, Wyoming and the Dakotas to help fight rural wildfires. A bill sent to Governor Heineman would allow Nebraska to join the Great Plains Interstate Fire Compact, an agreement which lets member states share firefighters and equipment in an emergency. Kansas is considering a similar proposal.
Pipeline Opponents Protest with 80-Acres of Artwork

Opponents of a proposed pipeline to carry Canadian oil south to the Gulf Coast have carved a message of resistance into a Nebraska field in the project's path. The 80-acre artwork, which was done last week and reads "Heartland(hash)NoKXL."
Motorcycle Rider Killed in Crash

Omaha Police have identified the motorcycle rider who was killed in a weekend crash after failing to negotiate a corner in the road. Omaha police say 27-year-old David Plassmann of Bellevue died Saturday afternoon while out riding with others.
Syracuse Man Arrested for DUI after Crashing into Pole

A Syracuse man was arrested for DUI after crashing his truck into a power pole. Just before 1:00 Sunday morning, a Bennett firefighter drove up on a crash near 176th and Roca Road.
Driver Rolls Car Over, Gets DUI, Negligent Driving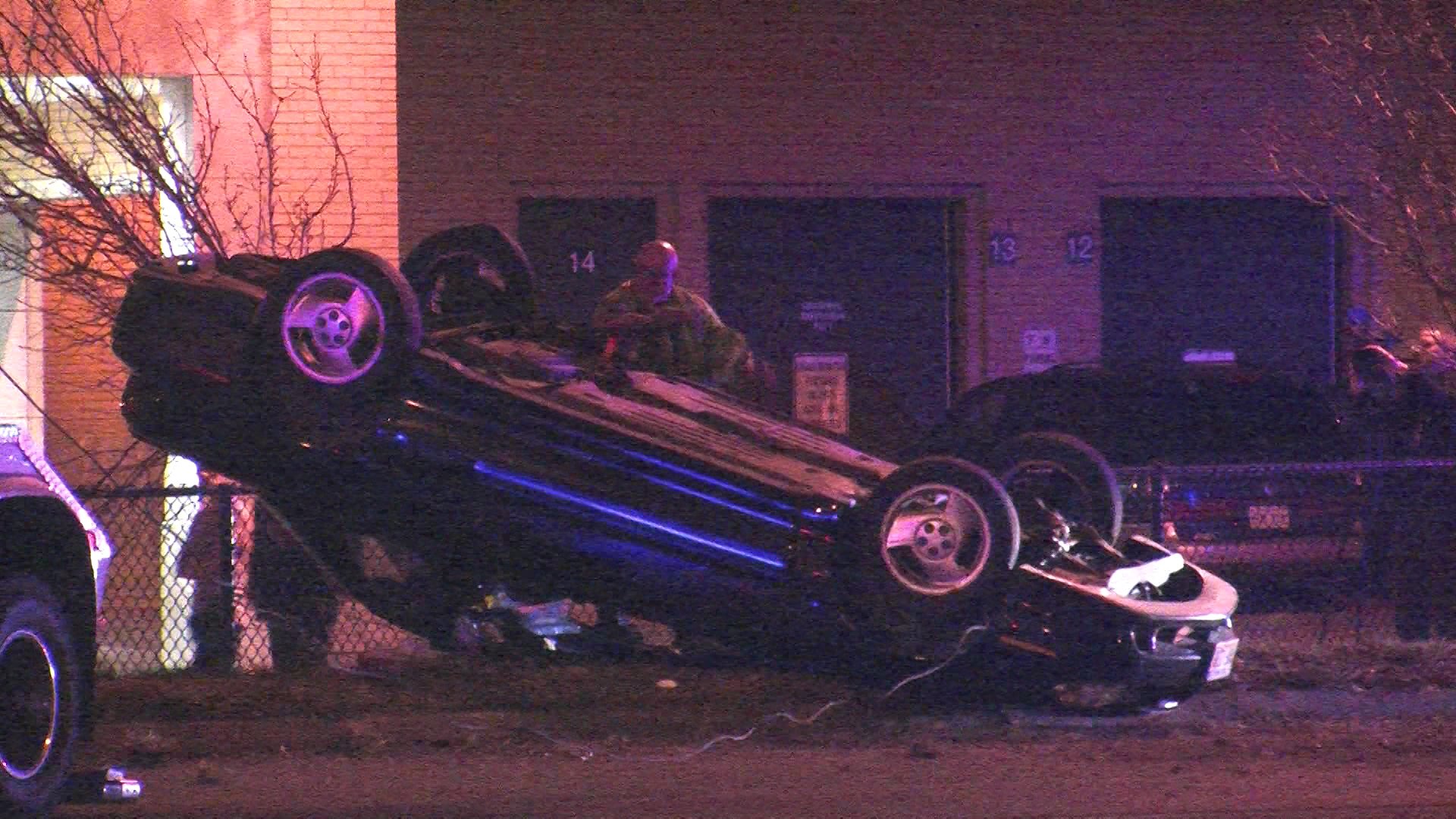 (4-11-14) A one-car rollover crash shortly after bar close last night resulted in no injuries but two citations--a DUI and negligent driving. 21-year-old Nathaniel Wilkens was driving too fast on the curve of Capital Parkway between J street and Randolph and lost control of his Pontiac Grand Am. His car flipped over and hit a curb and tree. Wilkens was not seriously injured.
Health and Human Services Official Vivianne Chaumont Dies at 60
A well-known state Health and Human services official has died. Vivianne Chaumont, who oversaw Nebraska's Medicaid and long-term care services, has died of cancer. She was 60. Chaumont was appointed to the agency in May 2007. She previously was an Assistant Attorney General in Colorado. Chaumont is survived by three children.
Approved Bill to Help Elderly Nebraskans Maintain Home-Living

A bill that would provide millions of dollars in federal and state funding to help elderly Nebraskans stay in their homes has won approval from lawmakers, despite a veto. Lawmakers overrode Gov. Dave Heineman's veto on Thursday with the minimum 30 votes required. The proposal would direct Nebraska to apply for a federal grant that would help pay for in-home services.
Unknown Thief or Thieves Break Into At Least 15 Cars at UNL
(4-10-14) University of Nebraska-Lincoln Police are looking at surveillance video to see if they can find out who smashed windows in at least 15 vehicles early Wednesday morning. Two UNL parking lots were targeted--one on South Street between Vine and 19th streets, the other near 22nd and U streets. Cell phones, iPods, cash, and other valuables were taken. Police encourage
Bill to Up Penalties on Assaulted Medical, Social Workers Faces Final Vote
(4-10-14) Assaulting a firefighter, paramedic, or social worker could carry a stiffer penalty under a bill headed to a final vote in the Legislature. Lawmakers gave 2nd-round approval to the legislation by Omaha Senator, Steve Lathrop. Yesterday's vote followed a filibuster led by Omaha Senator Ernie Chambers, who argues that the law shouldn't treat assault victims differently
Are You Sure You're Registered for the May 13th Primary?

The Lancaster County Election Commissioner will set up for voter registration at several extra sites on Saturday. Anyone who turns 18 on or before November 4, has moved, changed their name, or would like to change their political party affiliation, needs to register.
Ex-Convict Jobs Ammendment Heading to Final Vote as Part of Prison Reform Bill

A bill designed to help ex-convicts find jobs in Nebraska is headed to a final vote in the Legislature. The measure, part of the state's prison reform bill, was amended Tuesday before receiving second-round approval by lawmakers.
Tom Osborne Endorses Mike Foley for Governor

Former University of Nebraska football coach Tom Osborne today endorsed State Auditor Mike Foley's candidacy for Governor. In making the endorsement, Osborne said Foley is an honorable man who can't be bought.
Fines Possible for P Street Project Contractor

August 29th...mark it on your calendar. It's the date by which the P Street project must be done or the contractor faces stiff fines, If P Street and Centennial Mall isn't done in 30 days.
Fillibuster Kills Sexual Discrimination Bill

20 states and the District of Columbia have laws preventing employers from discriminating based on sexual orientation and gender. Nebraska will not join that list of states this year. Lawmakers fell 7 votes short of getting the support needed.
City Council Repeals Curfew

In a unanimous vote, the City Council repeals the teenage curfew ordinance. It's been the law since 1949 that young people under 16 must be accompanied by an adult to be in businesses where alcohol is served past 9 at night.
Nebraska DMV Closes Driver's License Operations

If you need to renew your driver's license, you might have to skip the DMV this week and go online. All state licensing operations are shut down through Thursday. Staff members are going through planned training sessions.
Horse Race Betting Bill Passes Legislature

A proposed ballot measure that could allow betting on previously recorded horse races has been passed by the Nebraska Legislature. Lawmakers voted 30-17 in a second attempt to approve the proposed constitutional amendment.
Heineman Vetoes Elderly Care Funding Bill

Gov. Dave Heineman has vetoed a bill that would require Nebraska to apply for federal funding for in-home care services for the elderly. The governor argues that while the bill's goal is laudable, it would shift millions of dollars in expenses onto state government.
Nebraskans Remember Mickey Rooney

Actor Mickey Rooney will always be remembered at Boys Town for his Oscar-winning role in the 1938 movie about the Nebraska home for troubled youth. Rooney, who died Sunday at the age of 93, was named Mayor for Life at Boys Town in 2003.
Many State Parks to Reopen Early

Officials say state parks and recreation areas closed temporarily last fall to deal with deferred maintenance amid budget woes will reopen nearly two weeks earlier than scheduled.
Task Force Arrests Wanted Fugitive in Lincoln


The US Marshals Metro Fugitive Task Force (MFTF) announced it has arrested Jason Robert Jackson, 24 based on his federal arrest warrant for conspiracy to distribute methamphetamine. Jackson was arrested around midnight on Sunday at a residence in the 2500 block of N street in Lincoln.
Man Killed by Gunshot

A man is dead after a shooting yesterday evening at around seven-thirty at the Lion's Gate Apartments on the 5100 block of Vine Street. Our media partner 1011 says the shooting was accidental, but police aren't willing to confirm anything.
Anti-Icing System to be Installed on I-80 Bridges

An anti-icing system is scheduled to be installed on four Interstate 80 bridges about four miles west of Aurora next week. The project will include construction of a camera tower and a building that will house the anti-icing chemicals.
Two Young Students Injured in Bus Crash Near Norfolk

Authorities say two girls were injured following a school bus crash in Stanton County. The Stanton County Sheriff's Office says the crash happened Friday morning near Norfolk. The girls, ages 8 and 9, were taken to a local hospital.
Palin Endorses Ricketts

Sarah Palin is jumping into Nebraska politics again. The former vice-presidential candidate is endorsing Pete Ricketts' bid for the Republican nomination for governor, calling him a "principled conservative." Ricketts is competing in a six-w
Former Crime Scene Investigator Ordered to Pay Restitution and Punitive Damages

Discredited former Douglas County crime scene investigator David Kofoed has been ordered to pay a total of nearly $6.6 million to two men he's accused of framing for a double murder. U.S. Judge Joseph Bataillon issued the orders.
Indepentent U.S. Senate Candidate not Invited to Business Forum

Independent U.S. Senate candidate Jim Jenkins today objected to a decision by the National Federation of Independent Business not to invite him to a small business forum featuring other Senate candidates.
Three-Year-Old Dies after Accident

A 3-year-old boy has died in an Omaha hospital after being accidentally run over by his uncle at a trailer park in Hastings. Taylor Wilson, of Nebraska Medical Center, on Tuesday confirmed the death of Aldo Ramirez-Lopez.
Lincoln Man Sentenced to Prison for Selling Gun to Felon

A 36-year-old Lincoln man has been given 46 months in federal prison for selling a gun to a convicted felon. Ashley Gerbig was sentenced in U.S. District Court in Lincoln. He pleaded guilty to one count in October.
Legislature Overrides Governor's Budget Veto

Nebraska lawmakers have voted to override Gov. Dave Heineman's vetoes of state budget items, including funding for courtyard fountains and a new heating system at the Capitol. The 37-11 vote on Tuesday comes days after Heineman announced the veto.
Hit and Run Crash Shoves Parked Car Against House

Lincoln Police are investigating a hit and run accident where a parked car was overturned and hit a house and the suspect was arrested 10 blocks from crash scene, still in his destroyed car. Our media partner 10/11 news is reporting just after 9:00 Saturday night emergency crews were called to the 1800 block of A Street for a reported rollover accident.
Lincoln Police Catch Stabbing Suspect

Lincoln Police have caught the man they say is responsible for a stabbing early Sunday morning. Around 7:40 a.m., LPD Captain David Beggs said the suspect went into the CVS Pharmacy and asked the cashier about a TracFone prepaid cellphone.
Lincoln Police Arrest Murder Suspect

Lincoln Police have made an arrest an arrest in the homicide of Nathaniel Morton Sr. Captain Jason Stille tells KFOR News 21-year-old Kashius Haynes turned himself into authorities around 3:00 p.m. Saturday afternoon.
Milford Woman Admits Lying about Man's Threats

A Milford woman has made a plea deal and was convicted in a perjury case. Betsy Smith pleaded no contest, and will be sentenced May 12. Prosecutors say Smith had sought a protection order against a York man.
Minnesota Man's $5,000 Wheelchair Stolen

The State Patrol is asking for help finding a wheelchair stolen from its owner as he traveled through Nebraska. A 29-year old Minnesota man called the Nebraska State Patrol on Wednesday to report that his wheelchair had been stolen.
Boy Scouts Hurt in Gunpowder Explosion

Boy Scouts experimenting with gunpowder for a ceremony have been injured in an explosion and fire at a Council Bluffs Home. The Fire investigator said that the accident occurred around 8:10 p.m. Thursday.
Woman Sues Strip Club Over Wages

A Wisconsin woman is suing a Lincoln-area strip club where she dances, saying the owner of Shakers of Waverly has not paid her or other dancers an hourly wage or overtime in the three years she has worked there.
19-Year-Old Going Back to Prison

A 19-year-old on parole for robbery is going back to prison for nearly a year for trying to force his way into Lincoln North Star High School last year. William Holloway and two friends fought with two guards and a school administrator.
Lincoln Post Office may Close

The U.S. Postal Service is studying whether to continue operating the University Place Post Office. Postal Union President Tony Ridder says in his monthly newsletter that a decision has already been made to close the station at 48th and Leighton.
Grand Island Fights for Renovated State Veterans Home, Not New
Grand Island leaders haven't given up on retaining the state veterans home instead of seeing the state build a replacement in Kearney. Grand Island Mayor Jay Vavricek is preparing a counterproposal to the plan approved by Gov. Dave Heineman. The state plan already has been sent to federal officials in Washington, where it awaits funding.
Legislature Approves Budget

Nebraska lawmakers have approved changes to the state's two-year budget, including new money for property tax relief. The $7.8 billion package passed on Monday includes new funding for Nebraska's property tax credit program, water projects, and state park renovations. It also allocates money for job-training programs and pediatric cancer research.
Mountain Lion Hunting Ban Waiting for Governor's Signature

Nebraska's mountain lion hunting season could come to a halt if a bill passed by state senators becomes law. The Legislature's 28-13 vote on Monday was enough to pass the measure, but supporters fell five votes short of the backing needed to put it into effect right away. Sen. Ernie Chambers of Omaha introduced the bill to protect mountain lions.
Lincoln Police Investigate More Than 20 Car Vandalism Cases

Police are investigating more than 20 vandalism cases in south-central Lincoln. Lincoln Police told 10/11 news they started getting reports of graffiti on cars and homes and slashed tires just after 8 Saturday morning.
Single Vehicle Rollover Accident Occurs In West Lincoln

A man is in serious condition after his car rolled west of 190th and Pioneers Blvd yesterday afternoon and he was ejected. Lancaster County Sheriff Sergeant John Vik told our media parter 10/11 News the single vehicle crash happened just after 5:00 pm.
Missing Teens Found in Florida
Lincoln Police tell our media partner 1011 News, Rachael Bates and Samantha Zuerlein have been located in Titusville, Florida.
Lincoln Police Captain David Beggs said the girls were sleeping in the 1997 silver Lincoln Continental they were last seen in, when Titusville police found the girls in a Walmart parking lot.
Driver Hits Stalled Car and Owner
A woman putting gas in her stalled vehicle on 40th Street was hit by a car last night near C Street. The woman, Tracy Macke, was taken to intensive care but Police Capt. Don Scheinost tells KFOR NEWS the woman's injuries are not considered life threatening. The driver, Sara Inhofe, was driving southbound on 40th Street when she saw the stalled car with its flashers on too late and swerved,
Man Hit in Head by Large Tree, Dies 4 Days Later

(4-3-14) A 57-year-old Roca man has died four days after being hit by a falling tree. Wade Wunderlich used a chain saw to cut down the tree Saturday. He and his wife had been working for months to remove the tree from the 100-acre property they recently bought three miles west of Roca in southeast Nebraska.
New Hydraulic Cot In LFR Ambulances

New hydraulic cot for LFR ambulances.
Federal Judge Catches Heat for Comments

A federal judge is catching some heat for referring to himself as "a dirty old man" and suggesting in his personal blog that young women attorneys need to dress more conservatively in court. Senior U.S. District Judge Richard Kopf weighed in on the topic Tuesday, relaying a story about a local female attorney in her late 20s who "wears very short skirts..."