Surprise Truck Inspections Find Violations

The Lincoln surprise truck inspection results are in. The Nebraska State Patrol and the Lincoln Police Department surprised commercial truck drivers on Thursday to check for violations. The Metropolitan Aggressive and Prevention Selective, or MAPS, Team c
Astronaut Clayton Anderson at Morrill Hall for Astronomy Day

Nebraska astronaut Clayton Anderson will make two presentations during Astronomy Day at the University of Nebraska State Museum in Lincoln. The event is scheduled to run from 9:30 a.m. to 4:30 p.m. on April 26 in Morrill Hall. People will be able to inter
Civil Rights Group Wants to Improve Rights

Civil rights groups are planning a hearing to consider how to improve elections administration and expand access to voting in Iowa, Kansas, Missouri and Nebraska. A coalition calling itself the National Commission on Voting Rights will hear hours of testimony Monday.
Time to Plant Trees and Shrubs

More than 1 million tree and shrub seedlings are planted in Nebraska each year, and most of those are planted in spring. University of Nebraska-Lincoln Extension Forester Dennis Adams says there are a number of things that can be done to help seedlings.
Youth Sports Facility To Be Proposed
In Monday's city council meeting, a plan for a 65.7 acre youth sports complex will be introduced. The project, labeled the West Haymarket Sports Park, has eyed the land directly across Sun Valley Blvd. from Hawks Field and Bowlin Stadium as its intended area of development.
Economic Optimism According To Survey
An economic survey of bankers in 10 Midwestern and Plains states, including Nebraska, shows optimism for the 2nd month in a row, suggesting more growth in the months ahead. Creighton University economist Ernie Goss, who oversees the survey, says results indicate areas highly dependent on agriculture and energy are experiencing slower growth than a year ago, but recent increases in commodity prices should boost the economy in the months ahead.
Nebraska Supreme Court Rejects Death Row Inmate's Appeal
The Nebraska Supreme Court has rejected an appeal by a death row inmate seeking to be released from prison. Michael Ryan was sentenced to death for the 1985 cult-related killing of James Thimm in the southeast Nebraska town of Rulo.
Deadliest Day In Mount Everest's History
The worst disaster to hit climbers on the world's tallest peak has killed at least a dozen Nepalese guides with 3 others still missing. The Sherpa guides had gone early in the morning to fix ropes for other Mount Everest climbers when an avalanche hit along a route used to climb the mountain.
Unemployment Rate Slightly Up In March
A newly released report says Nebraska's preliminary unemployment rate inched up a tenth of a point to hit 3.7 percent in March, compared with 3.6 percent in February. The rate is two-tenths of a point under the 3.9 percent the state posted in March 2013.
Douglas County District Judge Reprimanded
The Nebraska Supreme Court has issued a public reprimand for a Douglas County District judge for intervening in a friend's drunken driving case. The high court found that Judge Gregory Schatz improperly intervened in the DUI case involving a friend, Omaha attourney Michael Dalvin.
Hastings Police Investigate Shooting Death Of Boy
Hastings police are investigating the shooting death of a 4-year-old boy. Police Chief Pete Kortum says the shooting was reported a little after 8:15 a.m. Friday at a private home. Kortum says the boy was pronounced dead at a local hospital.
Heineman Signs Wildfire Bill
Gov. Dave Heineman has signed a bill that will have Nebraska join forces with Colorado, Wyoming and the Dakotas in fighting wildfires. Heineman announced Friday that he has designated Al Berndt, assistant director of the Nebraska Emergency Management Agency, to represent Nebraska in the Great Plains
Interstate Fire Compact.
Heineman To Sign Autism Bill
Nebraska Gov. Dave Heineman says he plans to sign a bill that would require some health insurers to offer coverage for autism screenings and therapy. Heineman will hold a public bill signing on Monday alongside with autism advocates at the Capitol.
Possible Delay In XL Pipeline Decision
The State Department is giving federal agencies more time to review the Keystone XL pipeline before deciding whether to issue a permit. That could push a decision about the controversial oil pipeline until after the midterm elections in November.
Pilot Shuttle Program Underway From Downtown Garages To Haymarket
You'll have a new option to get to the Haymarket or Pinnacle Bank Arena from the downtown parking garages. Star Tran is offering evening shuttles on weekends and for special events.
Kansas Grass Fires Prompting Health Advisories in Lincoln
It may seem like to be a great day to be outdoors to begin Easter weekend, when in all reality it isn't. Lincoln-Lancaster County Health Department officials have issued a Health Advisory for our area, since there are high levels of smoke in the
City and State Roads Department Agree Upon How to Disperse $16.6 Million
The City has $16.6 million in federal spending that will expire soon and Mayor Chris Beutler says an agreement has been reached with the Nebraska Department of Roads on how to use it. "Because of federal restrictions and time constraints, we are unable to use those funds on our highest priority projects--new construction and street rehabilitation," Beutler said.
Tilted Kilt Manager Pleads Not Guilty for Video Taping Female Locker Room
A 29-year-old man has pleaded not guilty to secretly recording images of women changing clothes in a Lincoln restaurant employee locker room. On Wednesday Dustin Lindgren, of Milford, filed the pleas to three felony counts of unlawful intrusion. Police say Lindgren was manager of the Tilted Kilt Pub & Eatery in Lincoln.
Beatrice Man Gets 35-60 Years for Sexually Assaulting Child
A 38-year-old Beatrice man has been given 35 to 60 years in prison for sexually assaulting a 12-year-old girl. William Foster pleaded guilty to first-degree sexual assault of a child. He was charged last April after the girl told a school employee about the 15 to 20 sexual assaults that had occurred since October 2012.
Neb. State Patrol to Close Three of Six Centers
Nebraska State Patrol has begun a three-stage consolidation of its dispatch centers. The patrol said that decreasing the centers from six to three will save $750,000. The patrol says the Norfolk center will be the first to close. Its dispatch duties will be taken over completely by the Lincoln center in mid-May. The second phase will be implemented by summer 2015.
Woman Hides Son in House, Accused of Lying to Police

A 50-year-old Gage County woman is accused of lying to officers who were trying to find her son. They went to Lisa Sanee's home in Adams on Tuesday looking for 23-year-old, Jaryn Sanne, wanted on a felony forgery warrant. The mother repeatedly told them her son was not there...even though his vehicle was parked in the driveway.
Zeman Teaches About Bullying After Inaccurate LPS Fliers
(4-17-14) Students at Zeman Elementary School are learning about bullying today because earlier this week, they were sent home with a pamphlet containing wrong information like, "Don't tell on bullies" and "Don't be a sore loser". Lincoln Public Schools has apologized to parents of Zeman fifth graders for the flyer.
Child Welfare Expert Accused of Exposing Himself to Teens On Sick Leave

A child welfare expert accused of exposing himself to teenage girls in Lincoln has been placed on sick leave. The University of Southern Maine said 68-year-old, Steven Preister, is on sick leave from his associate director job at the National Child Welfare Resource Center for Organizational Improvement, based in Portland, Maine.
New Software to Save Lincoln Fire and Rescue Time, Money
Lincoln Fire and Rescue is using a new computer software program called Omega Fireview to help make each call for service more efficient and cut down on costly false alarms. Every hour, it costs $2,000 for Lincoln Fire and Rescue to operate. Lincoln Police have the law enforcement version of Fireview and it's helped to schedule and facilitate more efficient patrol zones.
Downtown Grand Theatre Granted Liquor License, Plans Rennovations
(4-17-14) The Grand Theatre in downtown Lincoln officially received its liquor license yesterday and may start rennovating as soon as today. The Lincoln City Council approved the measure last month and the Nebraska Liquor Control Commission voted 3 to 0 yesterday to grant Marcus Theatres movie theatre a liquor license.
Water Bill Signed
The state of Nebraska is about to begin ramping up to a new level of water planning. Governor Dave Heinemann today signed LB 1098, a bill that's aimed at improving water management, water quality, and flood control. The bill includes a multi-million dollar annual state contribution to the newly created water sustainability fund and the state's natural resources commission will be expanded from 16 to 27 members, to represent various groups of water users.
Heineman Pleased With Tax Cuts
Nebraska Gov. Dave Heineman says he's pleased with tax-cut bills approved by lawmakers, despite their rejection of proposals to lower top income-tax rates and taxable farmland values. The Republican governor says the legislative session that ends Thursday will have provided a combined $412 million in tax reductions over the next five years.
Omaha Man Guilty Of Murder
A judge has found a 27-year-old man guilty of murder in the shooting deaths of four people in Omaha last summer. Nikko Jenkins pleaded no contest Wednesday to four counts of first-degree murder and eight weapons counts. Douglas County District Court Judge Peter Batallion found him guilty on all counts.
Body Identified As Missing Man
Authorities are investigating the death of a missing 18-year-old man whose body was found in southwest Nebraska. Hitchcock County Sheriff Bryan Leggott said in a website posting that preliminary autopsy results have helped identify the body as that of Austin Wright.
Judge Rules: Graffiti Laws Do Not Protect Cars
A western Nebraska district judge has ruled that grafitti laws only protect buildings - they do not protect vehicles. An 18-year-old girl from Gering was facing grafitti charges for scrawling a racial slur on the windshield of a bi-racial student's car.
Sidney Woman Given Probation
A Sidney woman accused of stealing from a wrestling club has been given 18 months of probation. Amanda Sykora made a deal with prosecutors and pleaded guilty to attempted theft. Prosecutors had lowered the charge and dismissed another in exchange for the plea.
Man Arrested In Shooting Outside Omaha High School
A 21-year-old man has been arrested on a homicide charge stemming from a shooting at a park across a street from Omaha's Benson High School. The suspect was identified on Wednesday as Dennis Brewer Jr.
Drought Relief Projected
There are varying degrees of drought in the Plains region, but a National Weather Service hydrologist says predicted above-normal rain this spring might ease some of the problem. Mike Gillispie in Sioux Falls expects improvement in parts of Iowa, Minnesota, and South Dakota.
Homestead National Monument Of America To Conduct Burn
Homestead National Monument of America will conduct a prescribed burn on more than 60 acres of its restored tallgrass prairie in southeast Nebraska. Officials say the burn will occur the first day in which favorable and safe conditions exist.
Lincoln Man Arrested For Having Pot, Guns and Thousands In Cash
Hundreds of thousands of dollars in cash, more than 23 pounds of pot and several guns have been found in two different Lincoln homes. The Narcotics Task Force tracked down 57-year-old Gary Tarrence early Tuesday evening at his apartment near 24th and "C" Street.
Waverly Teacher Suspected Of Having Improper Contact With Student
A Waverly High School teacher is accused of having inappropriate contact with a student. Lancaster County Sheriff Terry Wagner says they were told about it on April 4th, after the student's parent called them to report what happened.
Semi Tips Over, Spills Fertilizer and Oil or Fuel
A spill of hazardous materials due to a semi tipping over in Northwest Lincoln brough crews to the area, causing street shut downs. The semi driver lost control of his rig near North Park Road and Airport Road, tipping the semi loaded with fertilizer onto its side, while also leaking oil or fuel from the engine. No one was hurt.
Neb. Agricultural Land Value, Property Taxes Raise
The Nebraska Farm Bureau Federation says the value of agricultural land increased by nearly 30% compared to the previous year. The statewide valuation of agricultural land for tax purposes has more than doubled since 2009. Nebraska farmers and ranchers already pay the 3rd highest property taxes in the United States.
Husker Games to be Televised on Prime Time Networks
Nebraska's games this season against Miami and Michigan State will be televised in prime time on the ESPN family of networks. The Huskers host Miami Sept. 20 at Memorial Stadium. Then, two weeks later on Oct. 4, the Huskers will travel to East Lansing to take on the defending Big Ten champions. Both games will be televised on ABC, ESPN or ESPN2.
NU Men's Basketball Director Moves to NDSU
The director of basketball operations the past two seasons under Nebraska head coach, Tim Miles, will change jobs as an assistant at North Dakota State University. Jayden Olson will be working for new NDSU coach, David Richman.
Osbourne Endorses Peterson for Attorney General
Former Congressman and Husker football coach, Tom Osborne, is endorsing Lincoln attorney and Attorney General candidate, Doug Peterson. Osborne says he's worked with Peterson in the Fellowship for Christian Athletes, calling him a man of high integrity. Peterson is one of four Republicans running for Attorney General.
Lincoln Boy Rescued After Climbing Into Grab Machine
You've seen those claw machines filled with toys and stuffed animals in arcades and grocery stores. Have you ever seen a child in one of them? People inside Madsen's Bowling and Billiards near 48th and Orchard did Monday afternoon.
Police ID Motorcyclist Killed in Crash

Omaha Police have identified the motorcycle rider who was killed in a weekend crash after failing to negotiate a corner in the road. Omaha police say 27-year-old David Plassmann of Bellevue died Saturday afternoon while out riding with others. The accident happened shortly after noon along John J. Pershing Drive near the Missouri River on the northeast edge of the city.
Omaha Rabbi, Friend of Buffett Dies at 100

A longtime Omaha rabbi who became a philanthropist after investing with Warren Buffett in the 1960s has died. Rabbi Myer Kripke died Friday at the age of 100. Rabbi Steven Abraham says his predecessor at Omaha's Beth El Synagogue remains beloved by the congregation he led from 1947 to 1975.
Smaller IRS Budget, Fewer Audits
Budget cuts and new responsibilities are straining the Internal Revenue Service's ability to police tax returns, so this year, the IRS will have fewer agents auditing returns than at any time since at least the 1980s. Taxpayer services are suffering, too, with millions of phone calls to the IRS going unanswered.
Midwest States to Jointly Combat Wildfires
Nebraska is preparing to joining forces with Colorado, Wyoming and the Dakotas to help fight rural wildfires. A bill sent to Governor Heineman would allow Nebraska to join the Great Plains Interstate Fire Compact, an agreement which lets member states share firefighters and equipment in an emergency. Kansas is considering a similar proposal.
I-80 Open After Weather-Induced Lane Closures
(4-14-14) I-80 is open again today after its westbound lanes were closed between Kearney and Elm Creek yesterday due to dangerous driving conditions from snow. The weather also caused power outage in communities across Dawson, Buffalo, Phelps, and Hall counties as reported by The National Weather Service in Hastings.
Vehicle Hits Parked Limo, Unknown Injuries Result

(4-14-14) Two vehicles were totaled early this morning at 19th and J Streets. Our television partner, 10/11 NEWS reports a man and a woman in a van were arguing when the driver hit a parked limousine. Lincoln Fire & Rescue took both people to the hospital with unknown injuries.
Lincoln Woman Dies In Single Vehicle Crash
Authorities say a 27-year-old Lincoln woman died, after she was ejected during a single car crash between 40th and 54th Streets on Saltillo Road early Monday morning. Lancaster County Sheriff Terry Wagner says Jessica Lyons and her husband, 27-year-old John Lyons, were being shown a newspaper route by 45-year-old John Norbert when his SUV slid off Saltillo Road.
Rain and Thunderstorms Early, Then Snow
Sunday was one of those strange weather days...It started with ran and ended with snow. I-80's westbound lanes were closed between Kearney and Elm Creek because driving conditions were so bad.
Pipeline Opponents Protest with 80-Acres of Artwork

Opponents of a proposed pipeline to carry Canadian oil south to the Gulf Coast have carved a message of resistance into a Nebraska field in the project's path. The 80-acre artwork, which was done last week and reads "Heartland(hash)NoKXL."
Motorcycle Rider Killed in Crash

Omaha Police have identified the motorcycle rider who was killed in a weekend crash after failing to negotiate a corner in the road. Omaha police say 27-year-old David Plassmann of Bellevue died Saturday afternoon while out riding with others.
Syracuse Man Arrested for DUI after Crashing into Pole

A Syracuse man was arrested for DUI after crashing his truck into a power pole. Just before 1:00 Sunday morning, a Bennett firefighter drove up on a crash near 176th and Roca Road.
Driver Rolls Car Over, Gets DUI, Negligent Driving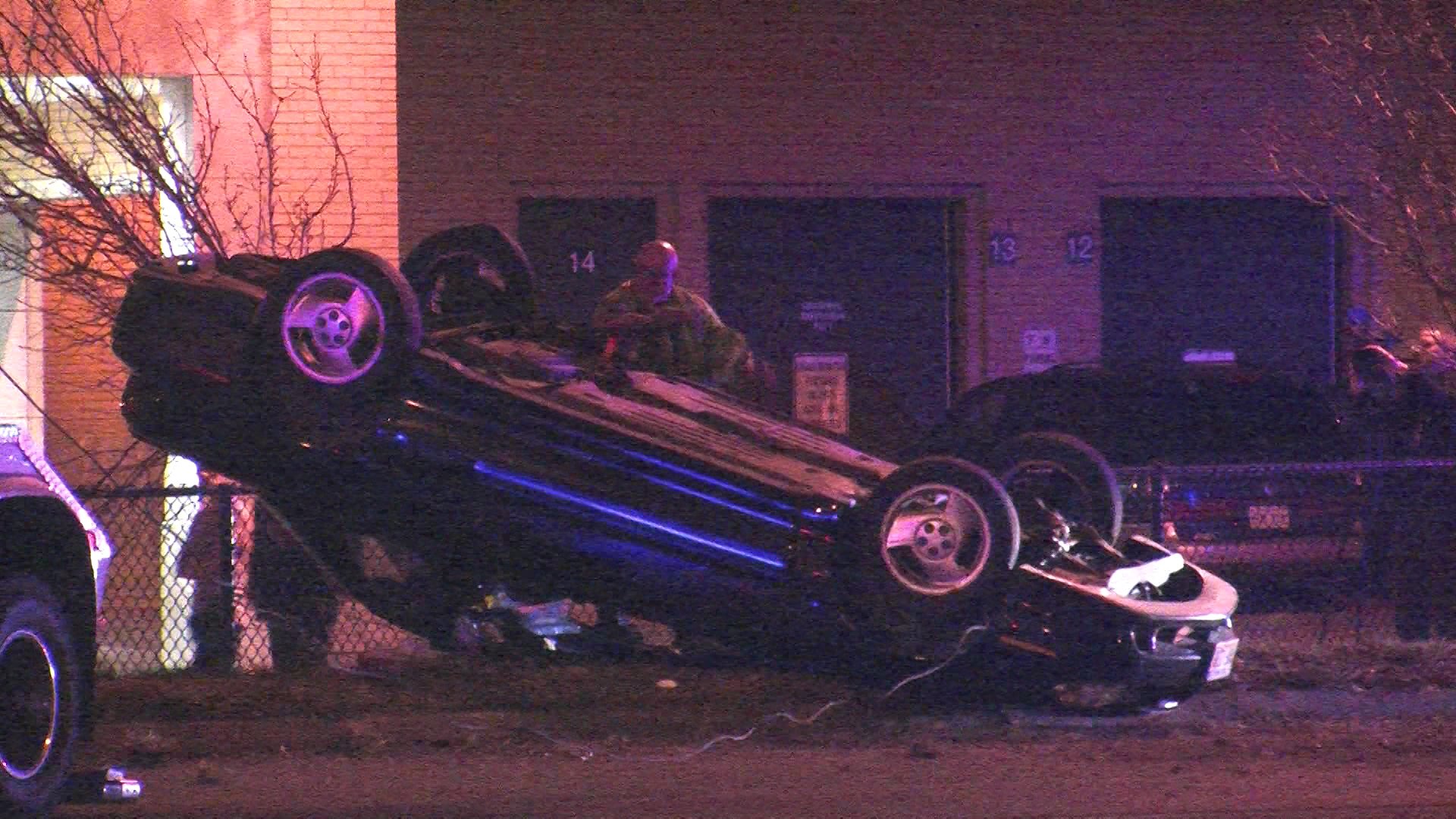 (4-11-14) A one-car rollover crash shortly after bar close last night resulted in no injuries but two citations--a DUI and negligent driving. 21-year-old Nathaniel Wilkens was driving too fast on the curve of Capital Parkway between J street and Randolph and lost control of his Pontiac Grand Am. His car flipped over and hit a curb and tree. Wilkens was not seriously injured.
Russ's Employee Jailed for Embezzling $9,000
A Lincoln woman went to jail for embezzling nearly $9,000 from Russ's Market. 21-year-old, Ashley Yonkey, is accused of taking money and cigarettes from the the 33rd and Highway 2 store where she worked. Russ's officials got suspicious when they noticed a discrepancy with merchandise and cash.
Missing 3-year-old Found in Own Home

(4-11-14) A 3-year-old Nebraska City boy reported missing was found in his own house. Mid-afternoon yesterday, Kit Reeves couldn't be found, so Nebraska City Fire and Rescue, Otoe County Sheriff's deputies, Nebraska State Patrol and Otoe County Emergency Management joined the boy's mother in a search through the house.
Health and Human Services Official Vivianne Chaumont Dies at 60
A well-known state Health and Human services official has died. Vivianne Chaumont, who oversaw Nebraska's Medicaid and long-term care services, has died of cancer. She was 60. Chaumont was appointed to the agency in May 2007. She previously was an Assistant Attorney General in Colorado. Chaumont is survived by three children.
Approved Bill to Help Elderly Nebraskans Maintain Home-Living

A bill that would provide millions of dollars in federal and state funding to help elderly Nebraskans stay in their homes has won approval from lawmakers, despite a veto. Lawmakers overrode Gov. Dave Heineman's veto on Thursday with the minimum 30 votes required. The proposal would direct Nebraska to apply for a federal grant that would help pay for in-home services.
Bill to Prepare State for Water Disasters, Problems Passes
Nebraska lawmakers have passed a bill designed to help the state prepare for floods, water shortages and water quality problems. Lawmakers gave final approval Thursday to legislation that would help local governments and the state pay for water projects, with an $11 million annual appropriation.
Bill to Address Prison Overcrowding Passes
(4-10-14) A measure to address prison overcrowding in Nebraska has been passed by the Legislature. Lawmakers gave final approval Thursday to a bill that aims to reduce the inmate population by providing more services to those behind bars and diverting nonviolent offenders from the Department of Corrections.
Eleven Senate Democrats Urge Obama to Approve Keystone XL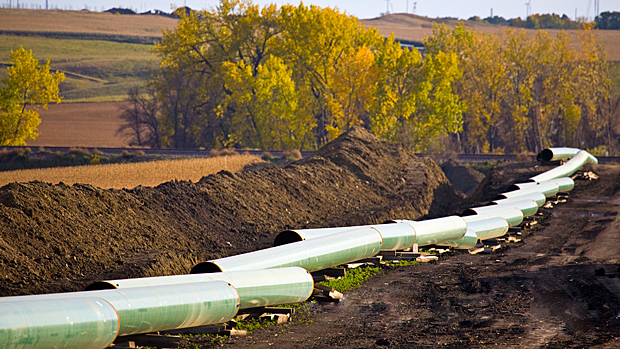 11 Senate Democrats are urging President Barack Obama to approve the Keystone XL oil pipeline by the end of May. The senators say the five-year review of the Canada-to-Texas pipeline has been "exhaustive" and taken longer than reasonably justified. The letter sent Thursday says approval is needed to ensure the pipeline doesn't miss another construction season.
Fremont Requires Renters Obtain $5 License
The city of Fremont has started requiring $5 licenses for anyone who wants to rent there as part of rules aimed at restricting illegal immigration. Fremont Police Chief Jeff Elliott said two applications were submitted Thursday morning and both people received licenses after paying the fee and filling out a form declaring that they have legal permission to live in the country.
Woman Found Dead in Wrecked Car Died from Hypothermia, Not Crash

A woman whose body was found near her wrecked car froze to death. Cuming County Attorney Daniel Bracht says an autopsy shows Donna Baumert died of hypothermia, not her crash injuries. The body of the 56-year-old woman was found March 5 near her car about a mile south of Beemer.
Police ID Man Found Dead Near Omaha Mall

Police have identified a man found dead near Omaha's Westroads Mall. Omaha police said in a news release Thursday that it was the body of 50-year-old Ronald Price found the afternoon of April 3 in some bushes near an office building northwest of the mall. Police say Price, of Omaha, was reported missing on Oct. 15 and that foul play is not suspected in his death.
Tilden City to Close Community Hospital
The Tilden City Council in northeast Nebraska has decided to close the city-owned hospital. The council voted 6-0 on Tuesday night to close Tilden Community Hospital and sell or lease it. Norfolk-based Faith Regional Health Services is expected to lease a portion of the property and offer some services. The nearest hospital is 22 miles to the east in Norfolk.
Army Says Missouri River is Ready for Spring Runoff
The Army Corps of Engineers says there's plenty of room in upper Missouri River reservoirs to handle spring runoff. But some groups are urging the corps to step up dam releases sooner rather than later, to guard against devastating flooding like the region experienced three years ago.
Family Dollar Closing Stores, Cutting Jobs
Family Dollar will be cutting jobs and closing about 370 underperforming stores as it looks for ways to improve its financial performance. It says it will also cut prices on about 1,000 basic items. The announcement came as Family Dollar reported its profit and revenue declined in the second quarter as it dealt with bad winter weather.
Fugitive Arrested In N.W. Lincoln Hotel
A standoff with two men at a northwest Lincoln hotel has ended with both under arrest and no one hurt. 33-year-old Jeremiah Burkhart, and 27 year old Kevin Gaylord, both of Lincoln, were arrested at the Quality Inn near the airport . Sheriff Terry Wagner said Burkhart was the original target, and Gaylord was discovered in the room during the arrest.
Unknown Thief or Thieves Break Into At Least 15 Cars at UNL
(4-10-14) University of Nebraska-Lincoln Police are looking at surveillance video to see if they can find out who smashed windows in at least 15 vehicles early Wednesday morning. Two UNL parking lots were targeted--one on South Street between Vine and 19th streets, the other near 22nd and U streets. Cell phones, iPods, cash, and other valuables were taken. Police encourage
Fugitive Jackson Now Faces Two Additional Charges
More details have been uncovered in the arrest of Jason Jackson, arrested April 6th on a federal arrest warrant for conspiracy to distribute methamphetamine. Jackson was nearly caught by police 4 days earlier when police found Jason Robert Jackson in a car on D Street. An officer grabbed Jackson, but he sped off. The car was found, but Jackson was long gone. Jackson faces seven
Poorly Performing Schools to get Professional Help Under New Law
Nebraska will send intervention teams into poorly performing schools, under a bill signed into law by Governor Heineman. The law sets up an accountability system for Nebraska schools, and give the State Board of Education the power to designate "priority schools" with low performance scores.
Bill to Up Penalties on Assaulted Medical, Social Workers Faces Final Vote
(4-10-14) Assaulting a firefighter, paramedic, or social worker could carry a stiffer penalty under a bill headed to a final vote in the Legislature. Lawmakers gave 2nd-round approval to the legislation by Omaha Senator, Steve Lathrop. Yesterday's vote followed a filibuster led by Omaha Senator Ernie Chambers, who argues that the law shouldn't treat assault victims differently
Are You Sure You're Registered for the May 13th Primary?

The Lancaster County Election Commissioner will set up for voter registration at several extra sites on Saturday. Anyone who turns 18 on or before November 4, has moved, changed their name, or would like to change their political party affiliation, needs to register.
Molitov Cocktail Thrower Arrested
(4-9-14) 27-year-old Daniel Walter has been arrested for allegedly throwing several burning cocktails out of a moving car on March 26. A total of five were thrown-- four in the Cripple Creek neighborhood and one at 48th and Leighton. In one of the incidents, the white Dodge Neon was caught on video survelliance and a photo of it was posted on Public Safety Director Tom Casady's blog.
Study: Nebraska Women Paid Less than Men
Each year, Nebraska women lose enough wages to men to buy food for a year and a half, to pay 14 months of rent or to buy 2,700 gallons of gas. The study, conducted by the National Partnership for Women and Families and released for Equal Pay Day shows that full-time women workers in Nebraska are paid just 77 cents for ever dollar paid to men. That's more than $9,600 a year.
Tabitha Health Care Given 2014 Salute to Business Award
The 2014 Lincoln Rotary Club's "Salute to Business Award" goes to Tabitha Health Care of Lincoln. The organization that started over 128 years ago is being recognized for providing an environment in which employees and volunteers do extraordinary work.
Lincoln Racquet Club Fire Causes Temporary Closures
(4-9-14) Lincoln Racquet Club won't be open this morning because of a 2 alarm fire last night in the ceiling of the gym. No one was inside the gym area when sparks ignited a fire that threw flames 30 to 40 feet into the air. 50 to 60 people safely evacuated the large building. Damage is estimated at $25,000. The Racquet Club sits at 5300 Old Cheney Road.
Lawmakers Consider Adding Minimum Wage Increase to November Ballot
It'll be a couple of weeks before state senators and special interest groups decide if they'll launch a petition drive to put a minimum wage increase on the November ballot. In order to get it on the ballot, they'll need 80,000 verified signatures. Realistically, they'll need between 120,000 and 150,000, just to make sure at least 80,000 are verified.
Recent Accidental Shootings Fuel Gun Safety Awareness
There have been two accidental shootings in Lincoln in less than a week. Some gun instructors are worried too many people are handling guns without the right education. Conceal Carry Instructor, Roger Terrell, told our television partner, 10/11 NEWS the first lesson is "guns and alcohol don't mix." At Big Shots Indoor Shooting Range, owner, James Clark, said all shooters
National Child Welfare Associate Director Arrested for Exposing Himself to Child
Lincoln Police have arrested the associate director of the National Child Welfare Resource Center for Organizational Improvement after he allegedly exposed himself to four teenage girls. 68-year-old Steven Preister was arrested Monday night. He was in Lincoln for a child welfare conference with the Department of Heath and Human Services.
$250,000 Damage to South Lincoln Two-Alarm Fire
(4-9-14) Damage from Monday afternoon's two-alarm fire at 5000 Concord Road is estimated at $250,000. A Fire Inspector says the cause was electrical wiring in the ceiling of the basement.
Judge Rejects Jenkins' No Contest Plea
A judge says he will not accept a no contest plea from a man accused of killing four people in Omaha last summer. The judge said he wouldn't accept the plea from 27-year-old Nikko Jenkins because of the severity of the case. He says Jenkins would have to plead guilty. Jenkins declined.
Bill to Allow Bond Payments for Road Projects Faces Final Vote in Legislature
A bill that would allow bond financing for Nebraska road projects is headed to a final vote, despite objections from lawmakers who prefer the current pay-as-you-go system. The measure would allow Nebraska to issue up to $200 million in bonds at a maximum, fixed interest rate of 5%. No bonds could be issued after June 30, 2017.
Bill to Fund Water Projects Faces Final Vote in Legislature
A bill designed to prepare Nebraska for floods, water shortages and water quality problems is headed to a final vote in the Legislature. The legislation would help local governments and the state pay for water projects. Budget bills approved this year are expected to generate $32 million for the new water sustainability fund by mid-2015.
Sasse to Release Video to Fuel Health Care Reform Plan
Republican U.S. Senate candidate, Ben Sasse, who has made repeal of President Obama's health care law the focus of his candidacy, is releasing a video revealing his own family's health scare. Sasse's wife, Melissa, suffered a brain aneurism in January 2007.
Ex-Convict Jobs Ammendment Heading to Final Vote as Part of Prison Reform Bill

A bill designed to help ex-convicts find jobs in Nebraska is headed to a final vote in the Legislature. The measure, part of the state's prison reform bill, was amended Tuesday before receiving second-round approval by lawmakers.
Tom Osborne Endorses Mike Foley for Governor

Former University of Nebraska football coach Tom Osborne today endorsed State Auditor Mike Foley's candidacy for Governor. In making the endorsement, Osborne said Foley is an honorable man who can't be bought.
Fines Possible for P Street Project Contractor

August 29th...mark it on your calendar. It's the date by which the P Street project must be done or the contractor faces stiff fines, If P Street and Centennial Mall isn't done in 30 days.
Fillibuster Kills Sexual Discrimination Bill

20 states and the District of Columbia have laws preventing employers from discriminating based on sexual orientation and gender. Nebraska will not join that list of states this year. Lawmakers fell 7 votes short of getting the support needed.
City Council Repeals Curfew

In a unanimous vote, the City Council repeals the teenage curfew ordinance. It's been the law since 1949 that young people under 16 must be accompanied by an adult to be in businesses where alcohol is served past 9 at night.
Nebraska DMV Closes Driver's License Operations

If you need to renew your driver's license, you might have to skip the DMV this week and go online. All state licensing operations are shut down through Thursday. Staff members are going through planned training sessions.
Two Stars Hockey Players Investigated For Sex With Minor
Police in Moorhead, Minnesota are investigating two 18-year-old hockey players with the Lincoln Stars organization for allegedly having sex with a 15-year-old girl and video-taping it. Court records say the two 18-year-olds apparently had sex with the girl February 15 when the Stars were in town to play the Fargo Force.
Horse Race Betting Bill Passes Legislature

A proposed ballot measure that could allow betting on previously recorded horse races has been passed by the Nebraska Legislature. Lawmakers voted 30-17 in a second attempt to approve the proposed constitutional amendment.
Heineman Vetoes Elderly Care Funding Bill

Gov. Dave Heineman has vetoed a bill that would require Nebraska to apply for federal funding for in-home care services for the elderly. The governor argues that while the bill's goal is laudable, it would shift millions of dollars in expenses onto state government.
Nebraskans Remember Mickey Rooney

Actor Mickey Rooney will always be remembered at Boys Town for his Oscar-winning role in the 1938 movie about the Nebraska home for troubled youth. Rooney, who died Sunday at the age of 93, was named Mayor for Life at Boys Town in 2003.
Many State Parks to Reopen Early

Officials say state parks and recreation areas closed temporarily last fall to deal with deferred maintenance amid budget woes will reopen nearly two weeks earlier than scheduled.
14th Annual Central Plains Severe Weather Symposium Informs, Entertains Public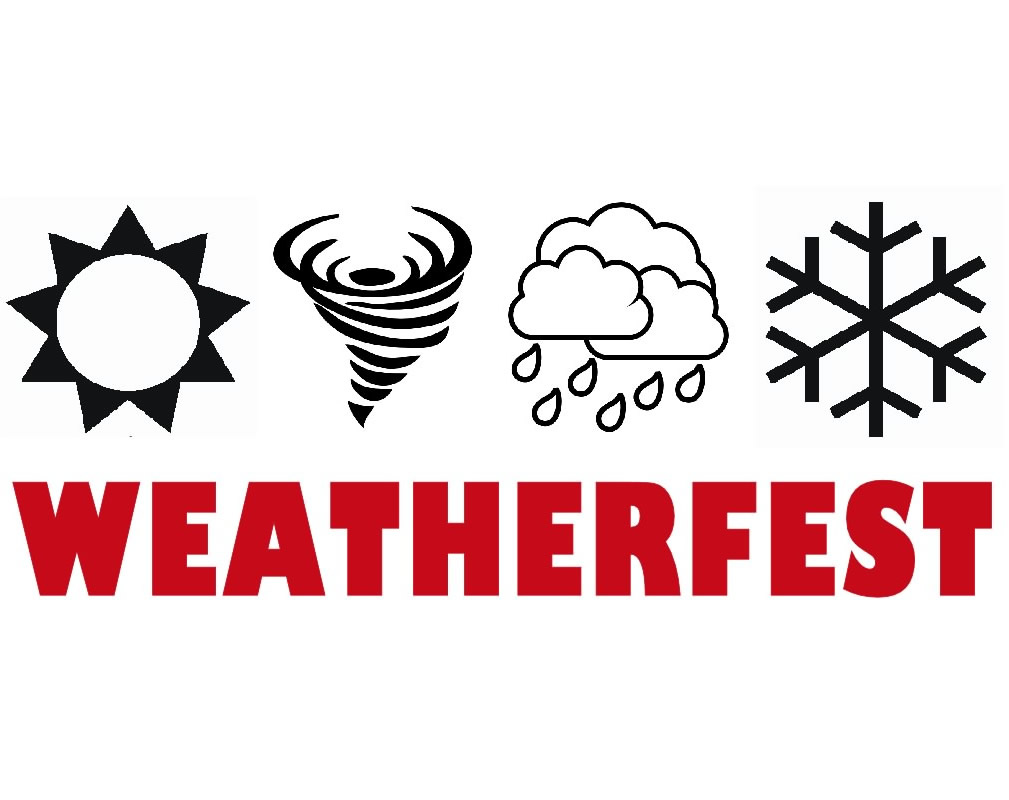 Saturday marked the 14th annual Central Plains Severe Weather Symposium and Family Weatherfest at UNL's Hardin Hall. Climatology professor Ken Dewey puts on the event each year, that brings in more people wanting to learn about severe weather elements, such as tornadoes.
North Lincoln Fire Takes Garage, Car, Dog
(4-7-14) Fire inspectors this morning will continue to sift through charred rubble of a detached garage at 6202 Leighton to determine what caused it. Around 9:30 last night, a neighbor reported seeing smoke and flames. When crews pulled up, the garage was in total flames. A car was destroyed and a dog was killed. No people were hurt.

Several Veteran-Related Bills Pass During Legislative Session
Looking back at the short legislative session with five working days left, lawmakers have managed to approve a handful of bills aimed at helping veterans. LB-588 gives a hiring preference to veterans and spouses of disabled veterans who apply for jobs with the state or a local government.
Microsoft XP Security Updates Expire, Ensues Mandatory Switch to 8.1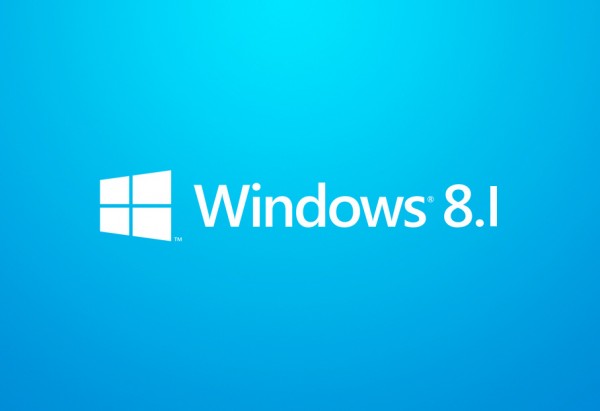 After Tuesday, Apr. 8, you won't be able to get security upgrades for your computer if you use Microsoft XP. The software giant wants you to use Windows 8.1. After 12 years, Microsoft is ending technical support and security updates.