Midwestern Economic Index Slumps
A monthly economic survey index for nine Midwestern and Plains states, including Nebraska, has slumped after hitting a three-year high a month ago. A report issued today says the overall Mid-America Business Conditions Index dropped in July to 57. The index rose to 60.6 in June. The survey results, from business executives, provide an overall indicator of whether the midwest economy will grow or contract in the coming three months.
Man Found Dead in Missouri is Nebraskan

A man found dead along railroad tracks in northwest Missouri earlier this week has been identified as a Nebraska resident. Holt County Sheriff Scott Wedlock says 59-year-old Shawn Sumpter apparently died of injuries from a fall. The death has been ruled accidental. Sumpter was from the Superior, Nebraska, area, and had recently been at a homeless shelter in Lincoln.
Nebraska Senators Supporting Hemp
Some Nebraska State senators are touting the agricultural and medicinal benefits of hemp, and are likely to revisit the issue next year. Supporters of the crop gathered at the Capitol on Friday and briefly raised an American flag made of hemp fibers. Industrial hemp is a close plant cousin to marijuana, with only a tiny fraction of T.H.C., the ingredients that lets marijuana users get high.
Fox Hollow Residents Speak Against Development
A public hearing is planned Monday so people living in the Fox Hollow neighborhood can continue to speak out about a development on an empty lot near Holmes Lake on Sherman Street. Some neighbors are upset because they were always told townhouses would be built there. Instead, a developer has in mind 20 single-family dwelling units, much smaller than an original plan.
Mayor Announces New Senior Living Center in Haymarket
A senior living center is planned just blocks from where Pearl Jam and Katy Perry will perform and where Paul McCartney and Cher have already played. Near Pinnacle Bank Arena, a $19 million, 8-story building will be built just west and north of the new Lumberworks garage at "O" and Canopy streets.
Police Looking for Heartland Scuba Burglars
The search is still on as of Thursday for thieves who broke into a scuba business in the Bethany neighborhood. Heartland Scuba at 2315 North Cotner Boulevard had the front door glass smashed out and $9,000 worth of computers and scuba gear taken. Police found out about the break in after a resident found a safe from the business in the garbage at a nearby park.
Federal Assistance for Severe Weather Ravaged Counties
The Small Business Administration has approved federal disaster assistance for seven Nebraska counties struck by severe weather, including the tornado-ravaged town of Pilger. SBA spokesman Rick Jenkins said Thursday that residents of those counties may be eligible for low-interest, federal loans to help them rebuild. The approved counties are Stanton, Colfax, Cuming, Madison, Pierce, Platte and Wayne.
Police Need New Leads In Highlands Arson
An old case needs new leads.......Lincoln Police need your help with an arson that occurred on July 22nd in the Highlands. Officer Katie Flood says that investigators need new information about the incident at the Lazy Lane Drive-Thru Convenience Store. Around 218a, a couple of witnesses reported that the north side of the store was engulfed in flames.
Governor Candidate Debates Scheduled, Topics Discussed
(7-31-14) The debate on debates is underway in this year's Nebraska campaign for Governor. Three debates are already scheduled between Republican Pete Ricketts and Democrat Chuck Hassebrook. Thursday, Hassebrook proposed six to eight debates, eight to ten town halls, and five jointly released op-ed pieces. A spokesman for the Ricketts campaign told KFOR News a response will be issued shortly.
State Fair to Charge $6 Convenience Fee
(7-31-14) The Nebraska State Fair has decided to charge a $6 "convenience fee" to get assigned seats at the fair's concerts this summer. At previous fairs, people have had to wait in line to get wristbands that would get them into the arena for free, but seats were not assigned. This year, the fair will use Etix, to sell the premium reserved seating.
Fifth Northeast Lincoln Break-in in 24 Hours
(7-31-14) Burglars have struck another northeast Lincoln business--the fifth reported in the 24 hours. Officer Katie Flood says LPD discovered the burglary at Heartland Scuba after a witness reported seeing someone dumping a cash register into a trash can in Bethany Park around 130a.m., Thursday morning.
Teen Takes, Crashes Friend's Family Car

(7-31-14) It started as a sleep over, and ended as crash in a stolen vehicle. Lancaster County Chief Deputy Sheriff Jeff Bliemeister says a 14-year-old boy from Hickman was spending the night with a friend at his home in Firth. When the friend didn't wake up the next morning around 830a.m., the teen decided to take a 2006 GMC Pickup parked in the driveway for a joyride.
Public Nudity Charge Dropped in Lincoln Case

(7-31-14) A child-welfare expert who exposed himself to girls at a downtown Lincoln hotel has made a deal with prosecutors. 68-year-old, Steven Preister of Washington, D.C., has pleaded guilty to disturbing the peace and has been fined $500. Prosecutors dropped a charge of public nudity in exchange for Preister's plea late last month.
NH Man in NE Prison for Toting 65 Pounds Marijuana
(7-31-14) A 30-year-old New Hampshire man caught hauling marijuana through Nebraska has been given two to four years in prison. Ryan Quirion of Nashua, New Hampshire, stopped by a State trooper on Dec. 12th of last year for a traffic violation on Interstate 80 near the Lincoln Airport exit.
Nebraskan Semi Driver Dead After Crash

(7-31-14) Authorities say a Nebraska resident has died after a semitrailer drove into the back of a pickup. Pierce County Sheriff Rick Eberhardt reports that the wreck happened Wednesday afternoon on Nebraska Highway 13 just south of Pierce. He says the northbound pickup was attempting to turn left when it was hit from behind by a semitrailer hauling more than 8,000 gallons of diesel fuel.
Teen Arrested on Suspicion of Stabbing Grandmother to Death

(7-31-14) A Columbus woman has died after allegedly being stabbed by her grandson. 58-year-old, Deanna Micklevitz, called for help Wednesday afternoon, saying she had been stabbed. She died at Bryan Health Medical Center in Lincoln. 19-year-old, Chase Micklevitz, has been arrested and will be charged with second degree murder.
Lincolnite Charged with Intent to Sell Meth

(7-31-14) A Lincoln man is charged with intending to sell more than a pound of methamphetamine. An indictment was unsealed this week charging 41-year-old, Jason Michael Leatherwood with conspiracy to distribute meth between October of 2012 and January of 2014. Leatherwood's trial is set for late September.
"Blended Education" Initiative Gains State-Wide Attention
(7-31-14) Hundreds of school administrators from across the state are in Kearney this week talking about everything from how to get young children interested in learning to data analysis for schools. But one initiative getting a lot of attention is Blended Education or "Blend-Ed," a combination of face-to-face learning and online learning.
United Way of the Midlands CEO Dies
(7-31-14) The United Way of the Midlands says its 47-year-old CEO died from a serious heart problem last week. Karen Bricklemyer's death on Monday came after suffering a rupture or tear in her heart on July 22nd. Funeral services are Friday in Omaha. Bricklemyer moved to Omaha in 2011 after leading the Gainesville, Florida United Way chapter for about eight years.

Thieves Take $4,000 Church Offerings
(7-31-14) Thieves worked in tandem Sunday morning to steal $4,000 from an Omaha church. The pastor at St. Anges Church says after Mass, he was approached by a man asking for money to buy food. The pastor gave him $5, but the man wanted more and followed him into the church. Another man entered the church, saying he needed to confess his sins.
Chunk of 33rd to Close August 1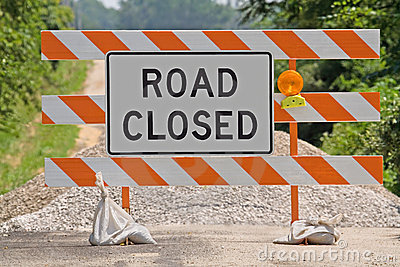 (7-31-14) The stretch between "O" and Vine that was closed for re-surfacing will shut down again Friday morning for installation of Fiber Optic Cable. Northbound 33rd will be closed from "O" to Vine streets and is expected to reopen Friday evening. Single lanes will also close in both directions on "O" Street at 33rd Street from 8 a.m., to 3:30 p.m., Friday and Saturday.
Senior Housing Coming To Haymarket
Mayor Chris Beutler announced today that the City has selected the Journey Senior Living Development Team (JSLDT) to build a $19.4 million, eight-story building on the west and north sides of the new Lumberworks garage at "O" and Canopy streets. The development will include 100 senior housing units, 10,000 square feet of retail space.
New Bill to Expand Veterans Medical Services

(7-30-14) Veterans Administration medical facilities will expand in Lincoln and two dozen other cities if Congress passes the current compromise bill on fixing the VA. Nebraska Senator Deb Fischer on Wednesday threw her support behind the bill worked out between the House and Senate Veterans affairs committees.
New Democratic Candidate for Lancaster County Board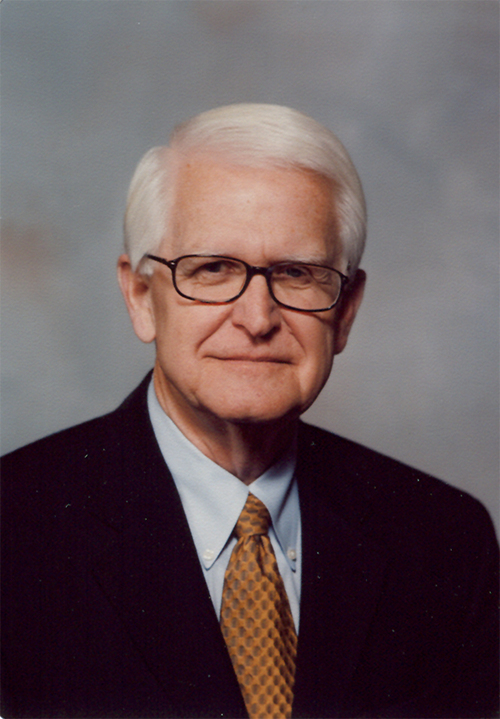 (7-30-14) A member of the Nebraska Legislature will be a candidate for the Lancaster County Board. 28th district Senator Bill Avery was picked last night as the Democratic Party's replacement candidate for the District One board seat. He replaces commissioner Jayne Raybould, who halted her re-election campaign to run for lieutenant Governor.
Omaha Man Pleads Guilty to Hoax 911 Calls
(7-30-14) Prosecutors in Dallas say a member of a "swatting" ring that made hoax 911 calls has pleaded guilty to computer-related conspiracy and retaliation counts. Jason Allen Neff of Omaha, Nebraska, faces up to five years in federal prison in a plea deal over the investigation since 2006.
New Nebraska Health, Crime Stats Out
(7-30-14) August is National Immunization Awareness Month, revealing that Nebraska ranks 11th for having a low rate of drug deaths and few poor mental and physical health days off per month. The United Health Foundation ranks Nebraska 26th for percentage of people smoking, 14th for violent crime, 9th for percentage of adults with diabetes, but nearly the worst state for for binge drinking, coming in at number 48.
Doane Ranks High on Money Magazine College List
(7-30-14) Money Magazine examined colleges across the Midwest and ranks Doane College of Crete 5th highest behind Notre Dame, the University of Michigan at Ann Arbor, Principia College in Illinois and Robert Morris University. Doane was also ranked 10th most affordable college by Money Magazine, with an average net price of a degree at $103,000.
Omaha Plant to Contest Citations for Fatal Collapse
(7-30-14) A livestock feed company says it will contest citations and proposed penalties issued for the collapse of an Omaha plant that killed two employees. International Nutrition has notified the Occupational Health and Safety Administration of the company's intentions.
Hastings Man Accused of Attempted Murder of Officer
(7-30-14) A 29-year-old Hastings man has been accused of trying to kill a police officer who was hanging out of a car the man was driving in an attempt to flee. On Tuesday in Adams County Court in Hastings, Marty Deckert was charged with second-degree attempted murder and three related felonies. Deckert remained in custody on Wednesday, pending $750,000 bail.
Nebraska Crash Kills One, Injures Three

(7-30-14) A collision between a pickup and a sport utility vehicle has killed one person and injured three in south-central Hall County. The accident occurred on U.S. Highway 281 south of Doniphan. The State Patrol says the SUV was headed south when it went out of control, crossed the median and hit the pickup.
Omaha to End Paid Bicycle-Pedestrian Position
(7-30-14) Omaha's mayor has announced the elimination of a paid position that was created to help make the city friendlier to bicyclists and pedestrians. Mayor Jean Stothert doesn't want to use city funds for the bicycle-pedestrian coordinator. The position was created by a former mayor in 2010.
Break-ins at North Cotner Businesses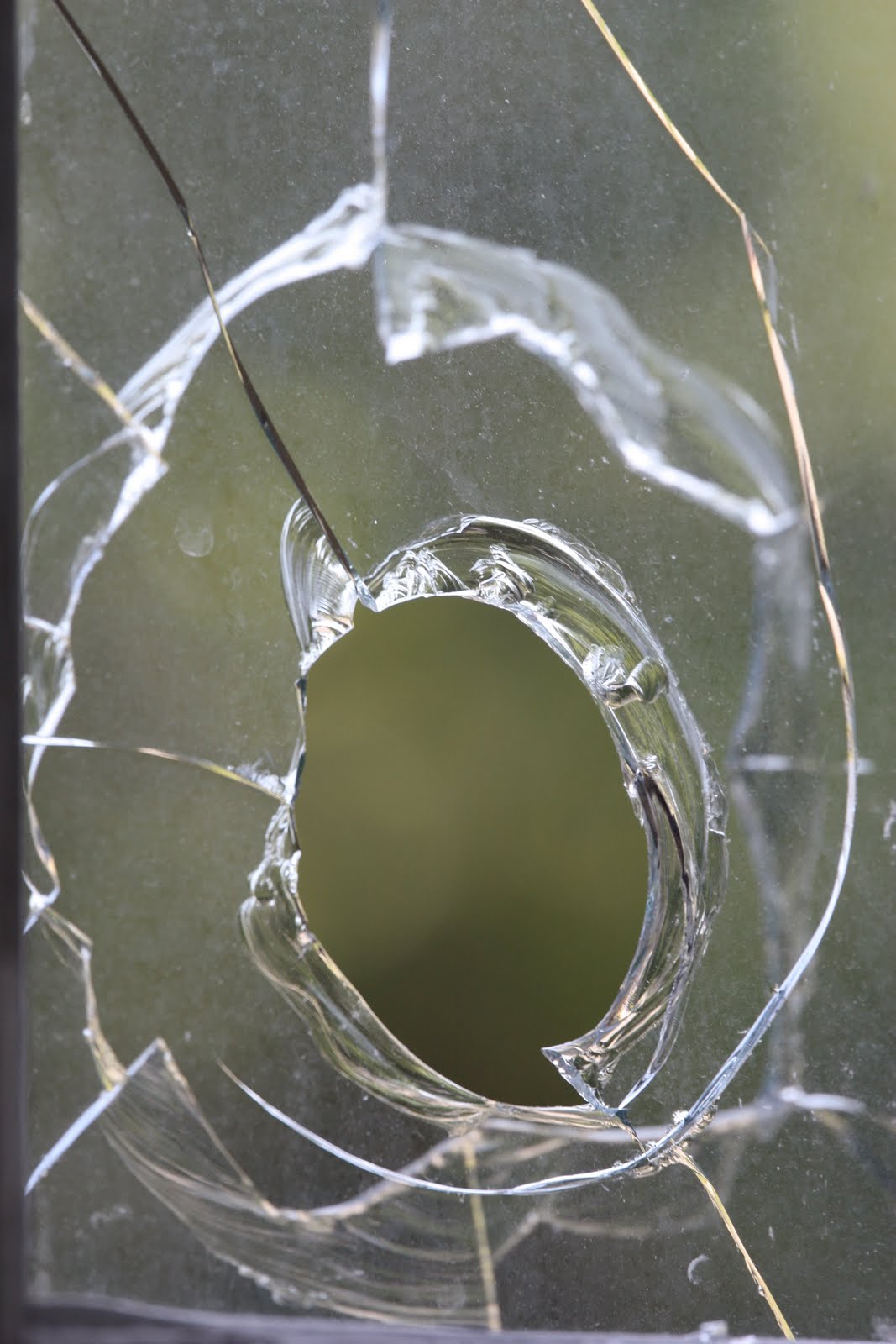 (7-30-14) As of Wednesday morning, police are looking for suspects in four burglaries. A-1 Linoleum, Cook's Cafe, Ming's House Restaurant and Salon Monet were hit Tuesday morning. This is the second time in 20 days that A-1 Linoleum has been burglarized. The first time, thieves threw a rock into the window to get in and took cash from an office envelope. This time, thieves also threw
UNL Opens New Student Housing, Parking Unit
(7-30-14) University of Nebraska-Lincoln students start moving in on Friday into the 50/50 Building at 18th and R. It's called the 50/50 Building because it's half parking and half student housing--a first of its kind in Lincoln. 475 students will live in the 50/50 building plus it has more than 1,600 parking stalls.
Heineman Requesting Disaster Assistance
Governor Heineman has submitted a request for disaster assistance from the Small Business Administration to help five northeast Nebraska counties recover from June tornadoes and flooding. Cedar, Cuming, Dixon, Stanton and Wayne counties were hit by high winds June 14-21, including the tornado that nearly wiped out the town of Pilger.
Nikko Jenkins Ordered Pre-Sentencing Mental Treatment
(7-29-14) A judge has ordered a man convicted of killing four Omaha people last summer to a state psychiatric hospital for treatment in an effort to restore his mental competency to undergo sentencing. The decision came Tuesday in a brief hearing before Douglas County District Judge Peter Bataillon held after the judge found earlier this month that Nikko Jenkins was not mentally fit enough for a sentencing hearing.
Group Files Lawsuit to Keep Historic Horse Races Off Ballot
(7-29-14) A Nebraska anti-gambling group has filed a lawsuit to keep off the November ballot a measure that would allow betting on previously recorded horse races shown on machines that resemble casino slots. Gambling with the Good Life said Tuesday that it filed the lawsuit on Monday.
New TD Ameritrade Headquarters Recognized for Energy Efficiency
(7-29-14) TD Ameritrade's new headquarters tower in Omaha has been recognized for its efficient design that includes numerous features to conserve energy. The $250 million, 12-story tower opened last year in west Omaha. TD Ameritrade said Tuesday the U.S. Green Building Council gave the building its highest platinum rating for Leadership in Energy and Environmental Design.
Omaha Parents of Seven Killed in One-Car Crash

(7-29-14) An Omaha couple have been killed in a rollover crash off a state highway in eastern Nebraska. Cuming County Sheriff Bradley Boyum says the crash site and crumpled vehicle were found Monday morning about two miles south of West Point, just off U.S. Highway 275. The victims were identified as 40-year-old Yvonne Pivonka and her husband, 41-year-old Franklin Pivonka.
Union Pacific Train Catches Fire, Stablized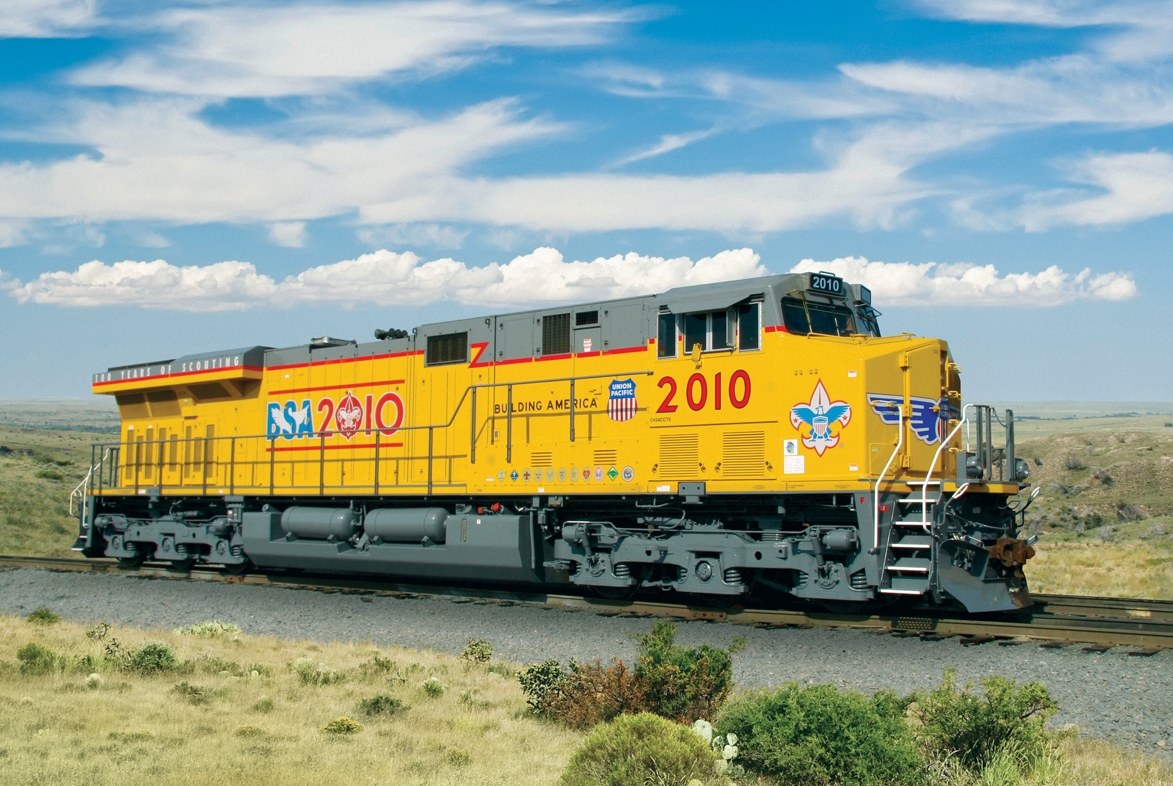 (7-29-14) Firemen have extinguished a Union Pacific train that caught fire and temporarily closed a highway. The eastbound train caught fire northeast of Grand Island. The city's fire chief says a cooling fan in the engine caused the fire. No injuries were reported. U.S. Highway 30 was closed for about 20 minutes so the fire crews could stabilize the train.
LES Launches Community Solar Program
(7-29-14) Not everyone can afford to put solar panels on their roof, but Lincoln Electric System is giving homeowners a way to support solar technology. LES is launching its community solar program called "SunShares." You'll be able to enroll for as little as $3 a month to help LES build a large solar farm, capable of generating 10 megawatts of electricity.
Nebraska Lawyers Rate Nebraska Judges High
(7-29-14) Nebraska lawyers think highly of Nebraska's judges. This year's Judicial Performance Evaluation performed by the Nebraska Bar Association on 137 judges shows about half were rated at 90% or higher. Only 10 judges were given a 70% to 79% approval rating.
Nebraska Lawyers Rate Nebraska Judges High
(7-29-14) Nebraska lawyers think highly of Nebraska's judges. This year's Judicial Performance Evaluation performed by the Nebraska Bar Association on 137 judges shows about half were rated at 90% or higher. Only 10 judges were given a 70% to 79% approval rating.
Study: Third of Americans Reported to Collections
(7-29-14) More than on third of Americans have debts and unpaid bills which have been reported to collection agencies. It's primarily because of credit cards and hospital bills. Mortgages, auto loans and student debt are also going unpaid. Even past-due gym membership fees or cellphone contracts can end up with a collection agency, potentially hurting credit scores and job prospects.
LPS Experiencing Growth
(7-29-14) When school starts, Lincoln's public schools and classrooms will be more crowded. 1,000 new students are coming in and LPS has hired 360 new teachers. The district's boundaries are growing, too. Plans are being made for a new elementary school next year, and a new middle school in 2017.
Various New Construction in Lincoln
(7-29-14) It wouldn't be summer without construction. Here are some road construction sites in Lincoln to be aware of:
Paving work will continue through August on K Street from 11th to 12th.
Sewer work will close Fletcher from 60th to 63rd Streets until August 26th.

Lincoln Man Prisoned for Child Abuse

(7-29-14) A district judge on Friday gave a Lincoln man four to five years in prison on a child abuse charge. Twenty three-year-old Anthony Souza was accused of throwing his child against a wall. He plead no contest to the felony child abuse charges. Souza was arrested for child abuse after his 6-month-old boy suffered skull fractures in early December.
Omaha North High School Plans for New Stadium
(7-28-14) Omaha North High School, Nebraska's current football champion, is thinking about getting a stadium of its own. The Omaha World-Herald reports that Omaha North is the only high school in the Omaha Public Schools system that doesn't have its own stadium for football, track and soccer.
Second Independent Candidate Qualifies for Senate Race
Another candidate has qualified to be added to the ballot for U.S. Senate in Nebraska. Secretary of State John Gale says more than 4,000 signatures have been verified for Todd Watson. Watson reported submitting nearly five thousand 400 signatures, about 14 hundred more than required with at least 750 of those signatures collected in each of Nebraska's three congressional districts.
Attempted Burglary Foiled Monday Morning
An alarm Monday morning at an adult novelty store in Lincoln leads to the arrest of two Lincoln teenage men. Officer Jeri Roeder says that police responded to the alarm at Priscillas at 20th & O street around 4:35 Monday morning. When police arrived, they discovered three people running from the location.
Pilger Gets Help from Sioux City School District
The Sioux City school district is donating excess desks, tables and shelving units to help out some northeast Nebraska students whose middle school in Pilger was heavily damaged by a tornado. Items will be delivered on Monday to a makeshift middle school of three modular buildings on the grounds of an elementary school in Wisner. The school was too damaged to save and was razed earlier this month.
Railroad Company will Tear Down Columbus Depot
Union Pacific intends to tear down its old depot in Columbus early next year, ending its more than 100 years of service to the public and the Omaha-based railroad. The railroad had talked to the city about acquiring and moving the building, which U.P. spokesman Mark Davis says is only 12 feet from the rails-too close for public safety. It had to be moved at least 35 feet from the tracks.
Winnebago Tribe Company's Leader Receives Award
The leader the Winnebago Tribe's economic development company in Nebraska is receiving a national award for leading a successful minority-owned business. Ho-Chunk President and CEO, Lance Morgan, will be honored in Washington, D.C., during events promoting minority business development. Ho-Chunk began in 1995 and has grown to include 35 subsidiaries, generating roughly $260 million.
Two Shot, One Beaten in South Omaha
Omaha Police have taken three men into custody Monday morning in connection with an early morning shooting in south Omaha. Officers found a man beaten with a blunt object. Two people were arrested. Moments later three blocks away, police found 2 people shot. They're recovering at an Omaha hospital. One more person was arrested.
2014 Cornhusker State Games Come to an End, State Games of America in Lincoln 20
The torch is extinguished. The 2014 Cornhusker State Games are over. The 30th annual games welcomed more than 13,000 athletes, the most since 2001. Baseball was the most popular sport with more than 2,000 participating athletes. Now Executive Director of the Nebraska Sports Council, Dave Mlnarik, prepares for next year's State Games of America. More than 30 states will be coming.
State Senator Says Prison Mistake May Cost $20 Million
Mistakenly releasing more than 560 Nebraska inmates from prison will cost the state more than $4 million over the next 10 years, according to the Department of Corrections, but that number is a-fifth the actual cost, says Omaha Senator, Health Mello. The chair of the Legislature's Appropriations Committee says it will cost more like $20 million, based on the average inmate cost published last month.
Pinnacle Bank Arena gets Award
Pinnacle Bank Arena has been named a 2014 Facilities and Event Management Prime Site Award Winner by Facitities and Event Management, a publication for booking agents and promoters. The criteria for the award includes: Loading docks, staging, audience amenities and security.
Nineteen State Patrol Recruits Graduate
Nineteen State Patrol recruits get their badges. The 55th Basic Recruit Class graduated on Friday at the Rotunda of the Nebraska State Capitol. The new officers, including two from Lincoln, will now undergo six months of on-the-job training with veteran troopers in the field.
Helicopter Crash Landing in Lincoln
A helecopter crash landed in South Lincoln on Saturday. Our media partner 1011 News reports that Al Curnan of Florida was spraying crops when the helicopter's engine started to fail and he landed in a bean field in Lincoln on Yankee Hill Road near Hwy 2. The Helicopter is heavily damaged, but Curnan was uninjured.
Heineman Gets a Lot of Gifts
Governor Heineman reports he received 255 gifts last year. Data released by the Associated Press from the Nebraska Accountability and Disclosure Commission shows that's an average of nearly five gifts a week. Gifts disclosed included food, books, T-shirts and 25 free golf outings with friends, business executives and lobbyists. Most of the gifts fell below the state's $100 reporting requirement.
Zebra Mussels Found in Offut Air Force Base Lake
The presence of invasive zebra mussels has been confirmed at an Offutt Air Force Base lake south of Omaha. The Nebraska Game and Parks Commission says a federal wildlife specialist discovered live adult zebra mussels in Offutt Base Lake on May 1, while checking rocks in the shallow water. The commission has now forbidden any water to be removed from the lake, including by bait buckets and coolers for caught fish.
City Clerk to Pay Restitution for Theft
A former city clerk in the south-central Nebraska town of Fairfield has been sentenced to five years of probation and must pay back $55,000 to the city she's convicted of embezzling. Jennifer Bassett appeared at a restitution hearing in Clay County District Court at which prosecutors showed that she took $96,000.
Hall County Stopping Immigration Detentions
Fear of being sued has led Hall County's jail to become Nebraska's first law enforcement agency to stop honoring federal "immigration detentions." Other Nebraska counties may follow suit, thanks in part to efforts by civil rights organizations. The 48-hour immigration detainers are issued to local law enforcement by the U.S. Immigration and Customs Enforcement agency.
Hickman Soldier Dies in Afghanistan
A local soldier dies in Afghanistan. Two soldiers based at Fort Carson were killed when their vehicle was hit by an improvised explosive device in Afghanistan. The Department of Defense says 30-year-old Staff Sgt. Benjamin G. Prange, of Hickman, Nebraska; and 19-year-old Pfc. Keith M. Williams, of Visalia, California, were killed in Kandahar Province on Thursday.
Budget Compromise Adds Police Officers
The Beutler Administration and the Lincoln City Council today announced they have reached a compromise on the City's 2014-16 budget that will add two police officers over the biennium and maintain funding for new positions in the Parks and Recreation Department. The Lincoln Police Department (LPD) will add one officer in 2014-15 and a second one in 2015-16 using savings .....
New Report Focuses on Kids to Prevent Crime

(7-24-14) There's a push to get more kids involved early in education as a way to steer them away from committing crimes later in life. Lincoln's Public Safety Director Tom Casady is among dozens of law enforcement officials in Nebraska that are part of the Fight Crime: Invest In Kids organization, that authored the new report.
Tax Policy Experts Advice Nebraska on Tax Incentives
(7-24-14) Two tax policy experts say Nebraska needs to look beyond jobs and wages when studying whether the state's tax incentives actually work. Experts from the Pew Charitable Trusts told lawmakers Thursday that tax incentives may help some industries add jobs, while doing little to benefit others.
Omaha Day Care Owner Fined $500 for Failure to Report Child Abuse
(7-24-14) An Omaha day care owner accused of failing to report child abuse has been fined $500. Thirty-nine-year-old Jennifer Schmaderer, owner of Grow with Me Day Care, was sentenced on Thursday. She'd pleaded no contest to the misdemeanor charge. Authorities say Schmaderer didn't report the 2012 actions of Sarah Cullen, a former employee at the day care.
Nebraska Economy Recovered from 2008 Recession
(7-24-14) Nebraska's economy has recovered from the 2008 recession. The rest of the country has not. UNL associate professor of economics, Eric Thompson, tells KFOR NEWS Nebraska's economy will slow down over the next three years, allowing the rest of the country to catch up.
Feds Say Insurers Owe Nebraskans $1.5 Million
(7-24-14) The federal government says insurers owe Nebraskans more than $1.5 million in refunds because of a provision in the Affordable Care Act.The U.S. Department of Health and Human Services said Thursday that nearly 16,600 Nebraska residents will be getting refunds, averaging $108 per family.
Horse Race Gambling Item to be Kept on Ballot
(7-24-14) Nebraska Secretary of State, John Gale, has rejected a request to remove a proposed constitutional amendment authorizing machine gambling on pre-ran horse races from the November general election ballot.
Lincoln Sixth Best Place for Business, Careers
(7-24-14) Business experts at Forbes Magazine ranked Lincoln sixth best in their "Best Places for Business and Careers" article. Forbes named Raleigh, N.C. as the number one place for businesses and careers. Lincoln beat out Atlanta, Charlotte, Dallas, and Nashville.
Nebraska Student Stranded in Israel During School Trip
(7-24-14) A Nebraska student is trying to stay safe in Jerusalem as fighting rages on between Israel and Hamas.Tim Turnquist has spent the entire month of July in Israel, getting a first hand look at the violence and destruction of a conflict that has killed more than 650 Palestinians, and more than 30 Israelis.
Emerald Ash Borer Coming to Nebraska
(7-24-14) Enjoy your ash tree while you have it because the Emerald ash borer is coming. There are about 50 million ash trees across Nebraska and Lincoln has thousands of them. Nebraska Forest Program Director, Mark Harrell, says the borer is in Iowa, Colorado and Kansas, traveling across the country in chopped firewood.
Workshop Teaches Landlords Fire Safety
(7-24-14) More than 80% of fire deaths occur in homes with no alarm or a non-functioning alarm. During a fire safety training workshop, fire inspectors emphasized the importance of making sure smoke alarms are installed and maintained because the lives of thousands of Nebraskans depend on it. At the end of the class, each of the landlords received a free smoke detector.

Nebraska State Fair Needs Volunteers
(7-24-14) The Nebraska State Fair needs your help. 500 volunteers have signed up to help, but fair officials but need 800. If you would like to be a volunteer at the 2014 Nebraska State Fair, go to the State Fair web site.
Nebraska General Fund Short $4.5 Million
(7-24-14) Nebraska lawmakers may have to add money to the state's general fund when they convene next year. A legislative report says the state faces a projected shortfall of more than $4.5 million for the new budget year that began this month. Despite the estimate, state officials say Nebraska's overall finances are in good shape.
United Way of Midlands CEO Hospitalized
(7-24-14) The United Way of the Midlands says its CEO has been hospitalized with a serious heart condition. The Omaha-based organization says Karen Bricklemyer is undergoing treatment. Senior vice presidents are handling day-to-day operations, including work on the annual fundraising campaign that kicks off in August.
UPDATE: Suspected Robber, Sexual Assaulter in Jail
(7-24-14) Police have arrested a man in connection with a Tuesday night robbery and sexual assault. Emmanuel Williams was found in an apartment near 11th and Washington late Wednesday morning for an attack near 18th and F Streets Tuesday Night.
Highlands Business Fire Likely By Arson
(7-22-14) There's reason to believe that an overnight fire at a northwest Lincoln business may have been arson related. Police Officer Katie Flood says firefighters who showed up to the Lazy Lane Drive Thru at 5501 NW 1st Street early Tuesday morning found jars full of accellerant outside.
New Stations to Prevent Nebraska Wildfires
(7-22-14) Nebraska has had no major wildfires so far this year but the state forest service now has bases set up to serve a firefighting plane. The stations in Chadron, Valentine and Alliance are storage facilities for water and flame retardant so the tanker plane can reload and get to a fire quickly.
Time Expansion to Nuclear Power Plant Evaluations

(7-22-14) Nebraska's two biggest utilities have until February to evaluate the flooding hazards at their two nuclear power plants on the Missouri River. The report was to have been done in March but federal regulators are giving the utilities more time. The utilities are re-evaluating flood risks at Cooper and Fort Calhoun nuclear power plants in response to a 2011 nuclear disaster in Japan.
New Report Ranks Nebraska 10th in Child Well-Being
(7-22-14) The National Kids Count Report was released Tuesday, ranking Nebraska #10 across the nation in terms of child well-being. That widely arching term covers four main sub-categories: economic well-being, education, health and family and community. Over the years, Nebraska improved in all of them except one--economic well-being.
Man Gets Fourth DUI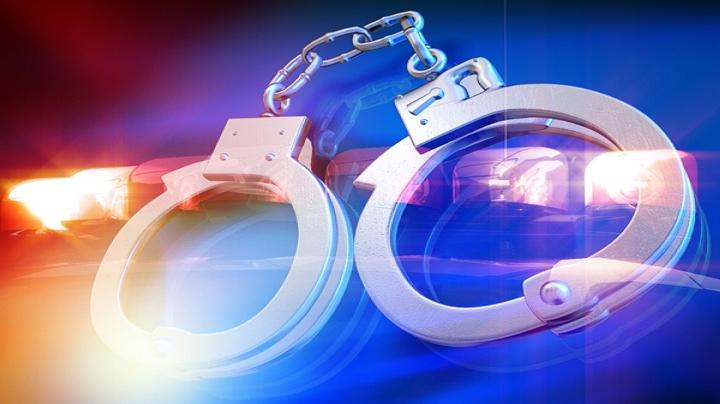 (7-22-14) A man with an apparent history of DUI convictions was caught speeding northwest of Lincoln. Deputies caught up with the speeding SUV driven by 48-year-old John Lindsay of Norfolk along Highway 79 heading south from West Rock Creek Road. Sheriff's officials say speeds reached over 100 mph before he was later captured at Highway 79 and Highway 34.
Lincoln Gang Members Found Guilty in Double Murder
(7-22-14) Just over a year ago, Richard McLaughlin and Tyler Thornburg, members of the True Blue Soldiers gang in Lincoln, didn't have anything to do, so when David Mueller walked by, they decided to "find some work," which was gang lingo for committing a crime. Thornburg hit Mueller in the head with a blue baseball bat and took his wallet.
Self-Defending Teen Fires Shots in Attempted Burglary
(7-22-14) A man shot at least seven times Sunday morning remains in critical condition at a Lincoln hospital. His name has not been released. The man tried stealing a car at 13th and Otoe home. An 18-year-old living in the house fired a warning shot into the air, but the car thief allegedly walked toward the teen, who fired at least seven shots at the victim.
Heat Shortens Cornhusker State Games
(7-22-14) This heat is causing increased safety at the Cornhusker State games. Monday's heat was brutal on over 700 baseball players. State Games official, David Minarik, says when the temperature is near 100, athletic directors work with coaches and umpires to shorten the games.
Gas Prices Drop in Most States
(7-22-14) Average retail gasoline prices in Lincoln have fallen almost a nickle a gallon the past week, averaging $3.48 a gallon. GasBuddy.com shows gas prices in Lincoln Sunday were 20 cents a gallon lower than the same day one year ago and 7 cents a gallon lower than a month ago. GasBuddy.com Senior Petroleum analyst, Patrick DeHaan, says with the exception of Great Lakes states, Wyoming, Ohio, and Indiana, prices are falling in every state.

$99,000 Vegetable Growing in Santee, Macy
(7-22-14) The Center for Rural Affairs in Lyons is getting a $99,000 federal grant to provide training and business assistance to two small businesses that will specialize in growing vegetables. The U.S. Department of Agriculture says it is providing the money to support a Nebraska Native American community to help strengthen tribal business and create jobs. Businesses in Santee and Macy will recieve vegetable growing assistance.
International Nutrition Cited $120,000 in Safety, Health Penalities
(7-22-14) Federal investigators say nine overloaded storage bins on the roof of an Omaha livestock feed manufacturer's plant caused three floors to collapse in January, killing two people. The Occupational Safety and Health Administration cited International Nutrition for 13 violations of safety and health rules and regulators are proposing $121,000 in penalties.
City Council Approves Land to New Middle School
(7-22-14) The City Council has approved the sale of 26 acres of Jensen Park to build a new middle school with a new YMCA attached to it. The land near 84th and Yankee Hill Road was sold to Lincoln Public Schools for just over $1 million. Jensen Park is a 200 acre undeveloped community park. The approval came on July 21, after the third reading of the issue.
Major Nebraska Crops in Good Shape
(7-22-14) 54% of the state's wheat crop is in the bin, just slightly behind the average of 61%. Nebraska's two biggest crops, corn and soybeans, appear to be in good shape. The USDA says 76% of the corn crop is in good or excellent condition and 73% of Nebraska's soybeans are in good or excellent condition.
Increased Patrol at State Parks
(7-22-14) DUI checkpoints and high visibility patrols are coming to Lancaster County state parks for the next 3 weeks. The special enforcement will be focusing on reducing alcohol-related crashes around recreational areas including Branched Oak, Bluestem, Conestoga, Pawnee, Stagecoach and Wagon Train. The enforcement is partly being paid by a $3,000 grant from the Nebraska Office of Highway Safety.
Interpreter Accused of Theft From Client
A Lincoln woman who translated bank information into English for an elderly woman has been accused of stealing more than $13,000 from her. Lincoln police say 19-year-old Martha M. Rik was arrested Thursday on suspicion of theft by deception and identity theft. Court records do not list an attorney. The 64-year-old woman contacted authorities in May to report that money was missing.
Man Dies From Golf Cart Throw

A man who was tossed from a moving golf car in a residential area near Omaha has died nearly a week after the accident. The Sarpy County Sheriff's Office said Thursday that Patrick Jurgensen, of Gretna, died at an Omaha hospital on Wednesday night. Jurgensen was a passenger in the rear of the golf cart around 9:15 p.m., on July 10 as it traveled in a residential area of Gretna.
Man to Get Life for Father's Death, More Charges

(7-17-14) A 41-year-old man has been convicted of shooting to death his father at the family home in Gretna, on the southwest side of Omaha. Steven Braesch was found guilty Thursday in Sarpy County District Court of first-degree murder, a weapons charge and three counts of negligent child abuse.
Man Pleads Guilty in Injuring Children with Car, DUI

(7-17-14) A man whose vehicle injured four children when it ran through their backyard campsite in northeast Nebraska has made a plea deal. 43-year-old Stephen Barrington, of Oakdale, pleaded guilty to four counts of misdemeanor assault and one count of driving under the influence. Sentencing is scheduled for Sept. 3 in Antelope County Court in Neligh.
Federal Agency Cites Nebraska Cooperative in Wake of Employee Death
(7-16-14) Federal labor officials have cited a Nebraska cooperative on several safety violations following the March death of an employee exposed to anhydrous ammonia. The U.S. Department of Labor's Occupational Safety and Health said in a news release Wednesday that Midwest Farmers Cooperative violated standards on handling and storing anhydrous ammonia, among other things.
Two Bodies Found in West Omaha Home

(7-16-14) Authorities are investigating the deaths of two people whose bodies were found at a home in Omaha. Douglas County Sheriff Deputy Thomas Wheeler says they discovered the bodies of a woman and teenage boy Wednesday morning at a townhouse in the west side of the city. Authorities say officers were sent to the house following a request for a wellness check.
UNL Student Dies in Prauge on Summer Program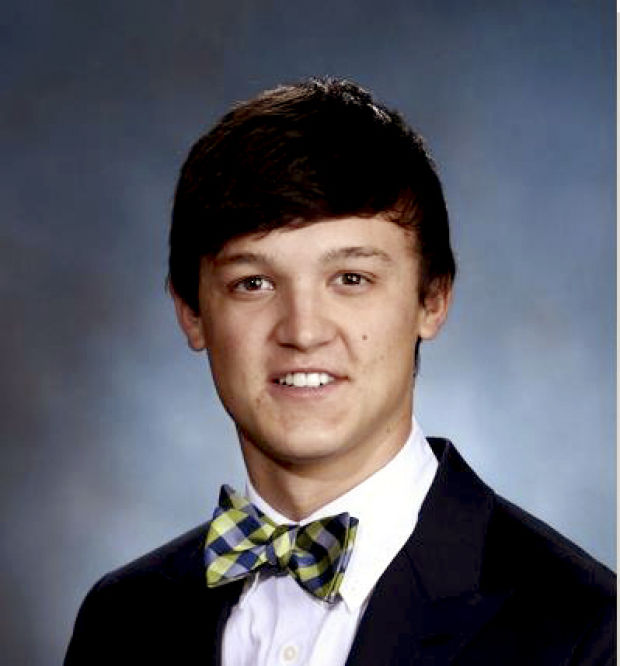 (7-16-14) Family and friends are remembering Keaton Klein of Lincoln, a UNL student who died Sunday in the Czech Republic city of Prague. Klein left Lincoln July 5th for a summer program at Oxford. UNL News Director, Steve Smith, says Keaton died after falling from a building early Sunday morning. Klein's parents are still trying to find out exactly what happened.
First Two Husker Football Games Announced
​(7-16-14) The Big Ten Conference announced kickoff times for this fall's' first two Husker home football games. The Saturday, Aug. 30, game against Florida Atlantic at Memorial Stadium has been set for 2:30 p.m. CDT with television coverage provided by BTN. The Huskers stay at home in week two and will take on McNeese State in a game scheduled for an 11 a.m. CDT.