UNL Gets More Research Money
The U.S. Army has provided $1.4 million for more University of Nebraska research into remote-controlled robotic surgery. University of Nebraska Medical Center and the University of Nebraska-Lincoln researchers have been working since 2008 with the U.S. Army's Joint Warfighter Medical Research Program to develop miniature robotic technology.
Omaha Company Deemed Responsible for Fatal Roof Collapse
Federal investigators say overloaded storage bins on the roof of an Omaha livestock feed manufacturer's plant caused the building collapse that killed two people in January. The Occupational Safety and Health Administration announced its findings Monday and cited International Nutrition for 13 violations of safety and health rules.
State Instituting Water Conservation Measures
Nebraska's Natural Resources Commission is laying the groundwork for projects intended to preserve the state's long-term water supply. The commission received $21 million this month as part of a new state water sustainability law, and is expected to collect $10 million to $11 million annually for water management and flood-control projects.
Woman and Daughter Killed in Accident
Authorities say a Missouri woman and her 11-year-old daughter have been fatally injured in a southeast Nebraska accident. The Seward County Sheriff's Office says the accident occurred around 6:45 a.m. Friday on Interstate 80. The office says a westbound car veered left across the median, across the eastbound lanes and down an embankment, where it struck the bottom.
Omaha Police Investigating Fatal Shooting
Omaha police are investigating a fatal shooting of a man. The department identified the man as 59-year-old Frank Sanders on Monday morning. Authorities found Sanders dead in an area apartment with a gunshot wound to the chest. It's unclear if he lived at the residence. Police haven't released information about the shooter.
Robber Shot Early Sunday Morning
An overnight robbery attempt has sent a man to the hospital with a gunshot wound. Police Captain Michon Morrow tells KFOR News police were called to a disturbance near 13th and Van Dorn after two Suday morning. Someone offered a man a ride, but the man then attempted a carjacking. The victim fled. Later police were called to 13th and Otoe and found the suspect shot.
Centennial Mall and "O" Construction Switching Sides
The construction slowing traffic at Centennial Mall and "O" Streets is flipping sides Monday. The sidewalk and lane closures are switching from the south half of the intersection to the north. Foot and driving traffic will switch to the newly constructed north half. There will still be one lane open in each direction. The project is expected to be completed in early to mid August.
Woman Dies in Motorcycle Accident
A Lincoln woman has died in a motorcycle accident late Saturday night at the intersection of Cotner and "O" Streets. Our Media partner 1011 News reports that a man was driving a Yamaha street bike with a woman passenger after eleven last night and struck a Jeep Liberty. The male driver was taken to a hospital, but the female passenger died on the scene.
Sentencing for Nikko Jenkins Delayed
A judge's finding that a man convicted of killing four people in Omaha is not mentally fit enough for sentencing means that Nikko Jenkins' scheduled August sentencing will likely be delayed. Douglas County District Judge Peter Bataillon ruled Friday in the case of the 27-year-old Jenkins. Jenkins has been awaiting sentencing for the August 2013 shotgun deaths of four people.
Omaha Man Gets 10 Years for Sex Trafficking
An Omaha, Nebraska man has been sentenced to 10 years in prison by an Iowa federal judge for sex trafficking. The U.S. Attorney's office for the Southern District of Iowa says 25-year-old Adrien Jamaal Cole was sentenced Friday. There is no parole in the federal system. Cole pleaded guilty in March to the sex trafficking charge. Prosecutors say Cole had recruited teenage girls to serve as prostitutes.
Grand Island Building Fire Caused by Electrical Cord
Officials say a fire that destroyed a building in downtown Grand Island was caused by an electrical cord failure. The Grand Island Independent reports that the fire on Sunday started on the building's main floor. Grand Island Fire Chief Cory Schmidt says it was caused by an extension cord from a fan that was plugged into a surge protector. The building was home to several businesses.
Man Gets 23 Years in Federal Prison for Child Porn
A southeast Nebraska man has been sentenced to 23 years in federal prison for producing child pornography. Deborah Gilg, the U.S. Attorney for Nebraska, announced that 47-year-old Bobby Gene Clark Jr., of York, was sentenced Friday in Lincoln's federal court. Prosecutors say Clark video-recorded his May 2013 sexual assault of a 7-year-old girl.
Mayor Proposes Joint Fire and Police Station
Mayor Chris Beutler today announced that he is adding $323,000 to his new two year City budget to fund a joint Police and Fire Station. The City has been working on a fire station re-location plan anyway, with an intention of locating two new station in the fast-growing southeastern area. The Mayor said the City Budget Office made a coding error in the final budget, making $48,000 available next year and $275,000 after that.
UNL and UNO's Engineering Departments to Merge
The University of Nebraska Board of Regents has approved the long-discussed merger of two engineering departments. The merger will combine the Department of Computer and Electronics Engineering at UNO and the Department of Electrical Engineering at UNL. Classes in the new program will continue to be taught on both campuses, with faculty members added to both.
Bret Michaels Keeps Promise to Pilger
Bret Michaels is a man of his word. When the rock singer and his band stopped in Pilger on June 23, a week after tornadoes caused devastating damage to that community and other parts of Northeast Nebraska. Michaels pledged he would be back and stage a concert to raise money for tornado relief. That's exactly what he's going to do. Michaels will be headlining a "Rock 'N Relief" concert on Sunday, Aug. 24, at Divits in Norfolk.
Woman's Bank Account Drained by Interpreter
In late May, a 64-year-old woman contacted LPD about money that was missing from her bank account. Officer Katie Flood said the victim suspected 19-year-old Martha Rik. Rik had gone to the bank several times with the victim to act as an interpreter, and knew her personal information. Investigators discovered that Rik allegedly took over 12-thousand six hundred dollars from the account.
Unemployment Drops Statewide, Rises in Metros

Nebraska's preliminary unemployment rate dropped to 3.5 percent in June. That's a tenth of a point below the revised May rate of 3.6 percent. The new Nebraska figure remained well below the preliminary national unemployment rate of 6.1 percent in June. The jobless rate in Lincoln and Omaha rose slightly. Lincoln's rate is 3.3%, Omaha's is 4/1%.


Restitution for Victims Stolen
Victims of crimes waiting to receive restitution, are victimized again. Officer Katie Flood says another corrections employee reported to LPD in February, that some money orders were missing. Flood says investigators discovered that 60-year-old Jennifer Taylor of Seward had allegedly deposited over nine-thousand dollars of money orders into her personal account over a three year period.
Restitution Problems in "Beatrice Six" Case
In its attempt to overturn damages awarded to two people wrongly convicted in a 1985 murder, Nebraska could end up paying more to one of them. JoAnn Taylor and James Dean were among six people wrongfully convicted in the rape and murder of Helen Wilson. State prosecutors appealed the $500,000 awarded to Taylor, who spent nearly 20 years in prison, and the $300,000 awarded to Dean, behind bars for more than five years.
Omaha Mother and Son Die in Possible Murder-Suicide
Preliminary autopsy results show a 54-year-old Omaha woman died of blunt force trauma to her head and her son died of what appears to have been carbon monoxide poisoning. A news release from the Douglas County Sheriff's Office on Friday said investigators are still awaiting toxicology results to confirm the cause of Cooper Flanagan's death. His body and that of his mother, Maureen Flanagan, were found Wednesday morning in their northwest Omaha home.
Unemployment Down in Nebraska
Fewer people are without a job in Nebraska. State Labor Department figures show June with a 3 1/2% seasonally adjusted unemployment rate, down a tenth of a percent from May. Nonfarm jobs went up 1%. The largest growth over the year occurred in trade, transportation and utilities. Lincoln's unemployment rate for June was 3.3%, up 3 tenths of a percent.
Judge: Jenkins "Unfit For Sentencing"
A judge has ruled that a man convicted of killing four people in Omaha is not mentally fit to go through sentencing in the case. Douglas County District Judge Peter Bataillon ruled Friday in the case of 27-year-old Nikko Jenkins. Jenkins has been awaiting sentencing for the four murders last August. The judge's ruling was based on testimony from a defense psychiatrist.
Interpreter Accused of Theft From Client
A Lincoln woman who translated bank information into English for an elderly woman has been accused of stealing more than $13,000 from her. Lincoln police say 19-year-old Martha M. Rik was arrested Thursday on suspicion of theft by deception and identity theft. Court records do not list an attorney. The 64-year-old woman contacted authorities in May to report that money was missing.
More Toxic Algae Alerts
State health and environment officials have issued a health alert for toxic blue-green algae at Willow Creek Reservoir in Pierce County. An alert is continuing for Rockford Lake near Beatrice in southeastern Nebraska. The alerts were issued following tests of the lakes' water. Signs have been posted at the lakes, urging people not to swim in them. People can still use the lakes' public areas for other activities.
Cold Winter and Stormy Spring Bad for Nebraska Wineries
A brutal winter and an unstable spring is leading Nebraska grape growers and vineyards to ask for help. Some wineries are thinking about bringing in grapes and juice from surrounding states to boost their yields this season, but the Nebraska Liquor Control Commission requires 75% of grapes and juices used by wineries must come from Nebraska. Only 25% can come from out-of-state.
One Dead in Accident with Three Semi-Trucks
The State Patrol said one person died in a crash involving three semi-trucks on eastbound I-80 in Seward County late Thursday afternoon. Two other people were hurt. Traffic was rerouted north on Highway 34 while crews cleaned up the wreckage. The Interstate reopened around nine Thursday night.
Man Dies From Golf Cart Throw

A man who was tossed from a moving golf car in a residential area near Omaha has died nearly a week after the accident. The Sarpy County Sheriff's Office said Thursday that Patrick Jurgensen, of Gretna, died at an Omaha hospital on Wednesday night. Jurgensen was a passenger in the rear of the golf cart around 9:15 p.m., on July 10 as it traveled in a residential area of Gretna.
Man to Get Life for Father's Death, More Charges

(7-17-14) A 41-year-old man has been convicted of shooting to death his father at the family home in Gretna, on the southwest side of Omaha. Steven Braesch was found guilty Thursday in Sarpy County District Court of first-degree murder, a weapons charge and three counts of negligent child abuse.
Man Pleads Guilty in Injuring Children with Car, DUI

(7-17-14) A man whose vehicle injured four children when it ran through their backyard campsite in northeast Nebraska has made a plea deal. 43-year-old Stephen Barrington, of Oakdale, pleaded guilty to four counts of misdemeanor assault and one count of driving under the influence. Sentencing is scheduled for Sept. 3 in Antelope County Court in Neligh.
Federal Agency Cites Nebraska Cooperative in Wake of Employee Death
(7-16-14) Federal labor officials have cited a Nebraska cooperative on several safety violations following the March death of an employee exposed to anhydrous ammonia. The U.S. Department of Labor's Occupational Safety and Health said in a news release Wednesday that Midwest Farmers Cooperative violated standards on handling and storing anhydrous ammonia, among other things.
Two Bodies Found in West Omaha Home

(7-16-14) Authorities are investigating the deaths of two people whose bodies were found at a home in Omaha. Douglas County Sheriff Deputy Thomas Wheeler says they discovered the bodies of a woman and teenage boy Wednesday morning at a townhouse in the west side of the city. Authorities say officers were sent to the house following a request for a wellness check.
UNL Student Dies in Prauge on Summer Program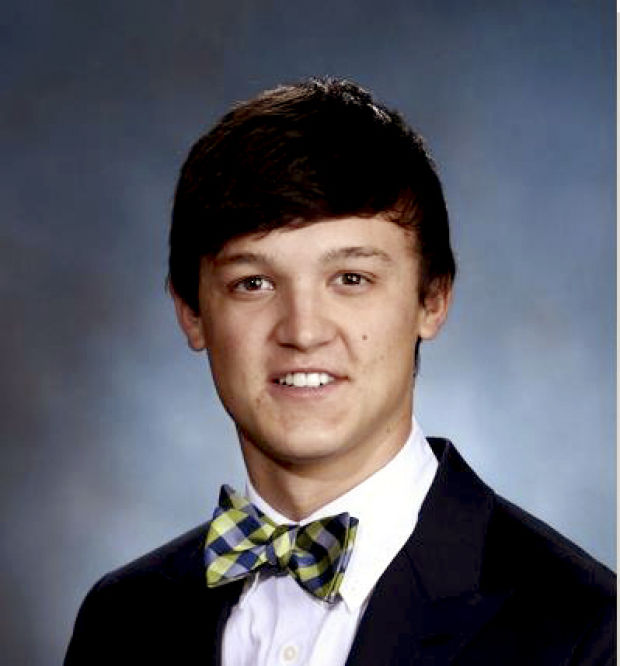 (7-16-14) Family and friends are remembering Keaton Klein of Lincoln, a UNL student who died Sunday in the Czech Republic city of Prague. Klein left Lincoln July 5th for a summer program at Oxford. UNL News Director, Steve Smith, says Keaton died after falling from a building early Sunday morning. Klein's parents are still trying to find out exactly what happened.
First Two Husker Football Games Announced
​(7-16-14) The Big Ten Conference announced kickoff times for this fall's' first two Husker home football games. The Saturday, Aug. 30, game against Florida Atlantic at Memorial Stadium has been set for 2:30 p.m. CDT with television coverage provided by BTN. The Huskers stay at home in week two and will take on McNeese State in a game scheduled for an 11 a.m. CDT.
First Veteran-Marked State Licenses Issued
(7-16-14) Four veterans have received Nebraska's new state licenses with a "veteran" designation from Gov. Dave Heineman. The licenses are among the first issued under a new law approved last year. Those who were given new licenses on Wednesday included veterans from World War II, the Korean War, the Vietnam War and Operation Iraqi Freedom.
North Platte Man Shoots Himself as Officers Close In
(7-16-14) A man suspected of beating his wife shot himself inside a North Platte home as officers closed in. The Lincoln County Sheriff's Office says the shooting occurred late Tuesday night at a Mobile Home Park. Officers who were sent there to check on a disturbance discovered a woman who was bleeding from her head. She said her husband had kicked her and beaten her with a lamp.
Woman Fakes Kidnapping to Get Money From Boyfriend
Police say an Omaha man and woman faked her kidnapping so they could get money from her boyfriend. The two were booked into jail on suspicion of attempted theft by extortion. Police say the 19-year-old woman text-messaged her 21-year-old boyfriend on Monday night, telling him she'd been abducted. Then the boyfriend began getting messages demanding money for his girlfriend's return.
Cattlemen's Ball of Nebraska Raises $1.3 Million
(7-16-14) Organizers say the 2014 Cattlemen's Ball of Nebraska raised more than $1.3 million last month. The event was held June 6-7 at the Hoot Owl Ranch near the Panhandle community of Harrisburg in Banner County. The ball has been held yearly since 1998 at a different ranch. Ninety percent of the proceeds go toward cancer research at the University of Nebraska Medical Center.
No Foul Play in Gage County Inmate Death
(7-16-14) A grand jury has found no criminal conduct caused or contributed to the death of a Gage County jail inmate in February. 26-year-old Adam Wolken was found unresponsive in his Gage County Jail cell just before 4 a.m., on Feb. 15 and could not be revived. He'd been arrested on Feb. 13 following a standoff with police at a Beatrice motel.
Sentence Set for York Driver in Fatal Crash
An August sentencing has been scheduled for a 38-year-old York man convicted in the crash death of a teacher from Aurora. Otis Newcomb pleaded no contest to felony manslaughter in York County District Court. Prosecutors had lowered the charge from vehicular homicide and dropped another charge in exchange for Newcomb's plea.
$4 Million Given to Lied Center by Estate of Glenn Korff
The Lied Center has received a four million dollar gift from the estate of the late Glenn Korff, the same donor who recently gave eight million dollars in a naming gift to the university's school of music. Lied Center Executive Director Bill Stephan told KFOR News that Korff was involved in theatre, and was a member of the Kosmet Club, while a student at N.U. and specified that this gift be used to help bring top Broadway plays to Lincoln.
Bennet Corner Allowed to Develop
The Lancaster County Board has approved a zoning change that may pave the way for small industrial districts throughout the county. Approval was given to changing land at the Bennet Corner, at 148th and Highway 2 east of Lincoln, from agricultural to light industrial. Sarah Hartsell of the City-County Planning Department told commissioners Tuesday that the area already has a convenience store and several small businesses, but could be the right spot for a large employer.
Warren Buffett Gives Billions in Stocks to Charity
Warren Buffett has given several charities Berkshire Hathaway stock worth more than $2.8 billion as part of his plan to give away his fortune gradually through annual gifts. Berkshire's chairman and CEO announced the gifts Tuesday in filings with the Securities and Exchange Commission. In accordance with Buffett's giving plan, the Bill and Melinda Gates Foundation received the biggest
Pipeline Opponents Participating in Publicity Walk
Nebraska opponents of the Keystone XL pipeline will participate in a walk across the nation to draw attention to climate change. Dozens of Nebraskans are expected to join the Great March for Climate Action on Saturday for a portion of the 3,000-mile walk from Los Angeles to Washington. The group's destination for the day is the renewable energy barn built by Bold Nebraska on the
Naked Man Arrested on I-80
Authorities say a Nebraska man was walking around naked on Interstate 80 before damaging a passing vehicle. The Nebraska State Patrol says 30-year-old Samson Wilcinot of Lincoln was arrested Monday on Interstate 80 near Waverly. Troopers say they received a report Monday of a man walking on and off the interstate's eastbound lanes. Wilcinot is accused of physically hitting a vehicle that slowed down to help him.
Former Husker Pleads Guilty to Gun and Drug Charges
A former Nebraska football player has pleaded guilty to federal gun and drug charges. 26-year-old Benjamin Martin was found Martin slumped over in his car in a Lincoln parking lot last Dec. 20. When officers awoke Martin, he opened his car door and rifle rounds spilled into the parking lot. Officers say they found a rifle, more than $48,500 in cash and methamphetamine in the car and later found more meth in a storage unit rented in Martin's name.
Woman's Cigarette Smuggling Conviction Reversed
A federal appeals court has reversed the lone conviction against a Lincoln woman accused of helping smuggle cigarettes from Vietnam. In an opinion Tuesday, a three-judge panel of the 8th U.S. Circuit Court of Appeals said federal prosecutors did not present sufficient evidence to show that Tang "Janny" Nguyen knowingly trafficked in contraband cigarettes.
New Director for Higher Ed Commission
An executive for an Indianapolis-based nonprofit educational advocacy group has been named executive director of Nebraska's Coordinating Commission for Postsecondary Education. The commission says Michael Baumgartner will take over leadership of the state agency this coming fall. The three other finalists dropped out of the running, and leaving only Baumgartner. He was interviewed last week.
Woman Dies in Accident with Farm Machinery
A 20-year-old Stromsburg woman has died after her car collided with a farm machine at a rural intersection in Polk County. The Polk County attorney's office says the accident occurred about 4:30 p.m. Saturday four miles west of Stromsburg on County Road 125. The office says Lindsay Larson was driving her car west when it was struck by a self-propelled chopper.
Governor Demands Information on Undocumented Children Immigrants
Nebraska's governor and most of its congressional delegation have asked federal officials for information about more than 200 unaccompanied immigrant children who have been placed with relatives or sponsors in Nebraska. The children are among tens of thousands who have crossed the southern U.S. border illegally and unaccompanied by parents during the recent children's migration from Central America.
LPD Arrest Omaha Man For Arson Case
Lincoln Police arrest a 21-year-old Omaha man for starting a fire inside an apartment at 23rd and "U" Street on Sunday morning. Officer Katie Flood says friends and acquaintances of Alec Smith let him stay overnight. When the owner woke up, he found hot sauce had been thrown over the walls, ceiling and furniture.
State IDs Can Display Veterans' Status
(7-14-14) Nebraska veterans now have the option to display their status on driver's licenses and state identification cards. The state began allowing the veteran designation on July 1. The new cards could make it easier for veterans to show that they qualify for special offers and discounts at Nebraska businesses.
Nebraska Man Pleads No Contest to First-Degree Murder
(7-14-14) A Nebraska man who's already serving a life sentence for shooting his ex-wife to death has pleaded no contest to killing the attorney who represented him in his divorce. Hall County officials say 58-year-old Michael Petersen of rural Glenvil pleaded no contest to first-degree murder on Monday as part of a deal with prosecutors.
Body in Missouri River Identified
(7-14-14) A body found earlier this month in the Missouri River in southwest Iowa has been identified as that of a Council Bluffs man. Authorities identified him as 49-year-old Robert Jensen. His body was found around 4:45 p.m. on July 1 in the river at Lincoln's Landing campground, near the U.S. Highway 34 bridge that connects Mills County to Plattsmouth, Nebraska.
Grant to Attract Law Students to Rural Communities
(7-14-14) The American Bar Association is helping Nebraska steer law students to rural communities. The national group has awarded the Nebraska State Bar Association a $15,000 grant to pay some of the costs of placing 10 law students as law clerks in rural towns for five weeks in 2015.
Buffalo Chip Toss World Champion Named
(7-14-14) A Texas man has won the men's championship at the annual World Championship Buffalo Chip Toss at the Fur Trade Days event in Chadron. 41-year-old Derek Noe, of Harlingen, Texas, threw a piece of dried bison dung 125 feet and 1 inch to win the male 18-and-older competition.
Disturbance At Gentleman's Club Leads To Stabbing
A 26-year-old Lincoln man is facing assault and weapons charges after he cut a bouncer at a gentleman's club early Saturday morning. Police Officer Katie Flood says Benjamin Reddish got into an argument with another man over too much attention given to a dancer, who happened to be Reddish's girlfriend.
Pursuit Ends After Man Walks Through Newly Poured Concrete
Authorities arrest a 29-year-old Omaha man after running out of gas during a pursuit. The Lancaster County Sheriff's Office said Joshua Beebee was speeding along Northwest 112 and West 'O' streets when he noticed a deputy and reduced his speed. LSO says the deputy attempted to stop Beebee, but then terminated the pursuit.
Wisner-Pilger Middle School to be Demolished
(7-10-14) The middle school in Pilger that was damaged by a deadly tornado last month will be torn down Friday. The historic building was destroyed when 200 mile an hour winds tore through the town on June 16th. The Wisner-Pilger school board decided that the middle school building could not be salvaged.
Six Hurt In Apartment Fire Near Downtown Lincoln
Still not sure yet what started a two-alarm fire early Wednesday at a 9-plex apartment building about a block west of Lincoln High School. A police officer happened to be in neighborhood around 20th and "J" about 3:30am and saw a resident outside of one of the apartments in distress. The officer saw a red glow and quickly saw flames shoot out of a window.
Nebraska's Voting Machines Proven Well-Working
(7-8-14) A manual recount has verified that Nebraska's voting machines are working properly. The Secretary of State's office randomly picked ballots from 26 precincts in 17 counties for a hand-count. The ballots represented two percent of those cast in the May Primary election.
Omaha Man's Ricocheted Bullets Injure Teens
(7-8-14) An Omaha man found out that shooting at stop signs can get him in big trouble. 21-year-old Davonte Hill says he was shooting at a stop sign when the bullets accidentally wounded two teenagers. One 16-year old is recovering from a foot injury and another is recovering from a thigh wound.
City Councilman Brings Attention to City Sales Tax Increase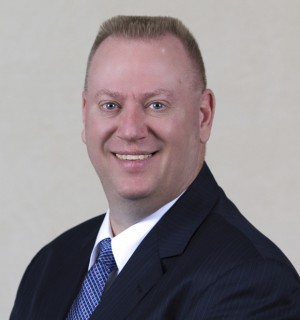 (7-8-14) It is the opinion of City Council member, Roy Christensen, that Mayor Beutler wants you to decide in November whether to increase the city sales tax by a 1/4-cent. On KFOR's Lincoln Live, Christensen said he would prefer waiting until after the city's two year budget is passed on August 25th to talk about increasing the city sales tax.
Southern Nebraska Wheat Harvest Well Underway
(7-8-14) The U.S. Department of Agriculture says the wheat harvest is well underway in southern Nebraska. The USDA says that as of Sunday,13 percent of the state's crop had been harvested, half the average of 26 percent by the date. The crop was rated 49 percent good or excellent.
LPS High Schools to get Video Survelliance
(7-8-14) The Lincoln school board has authorized video surveillance at the district's high schools. The board approved the new policy on Monday. The policy authorizes use of video cameras in the schools and on buses. The cameras can't be located in places where people have expectations of privacy, including bathrooms and locker rooms.
All Milford Natural Gas Service Shut Down
(7-8-14) Black Hills Energy has shut down natural gas service to the entire town of Milford. A vehicle damaged a district regulator station located near the intersection of 1st Street and Elm Avenue. To safely make repairs, technicians are going door to door, and turning off and locking the 800 gas meters in the town.
Nebraska Federal Judge Stirs Controversy on Blog on Hobby Lobby Ruling
(7-8-14) A Nebraska federal judge is again drawing attention because of his personal blog, this time for using an obscene reference to suggest that the U.S. Supreme Court should not have heard the Hobby Lobby case.
David City Man Pleads No Contest to July 4 Explosion Charges
(7-8-14) A 63-year-old David City man has made a deal with prosecutors and been convicted of seven counts stemming from a pipe bomb explosion that seriously injured a teenage relative on Independence Day last year. Russell Hilger pleaded no contest in Polk County District Court. Sentencing is scheduled for Sept. 3.
Director Payne to Host Hassebrook Fundraiser
(7-8-14) Academy Award winning director, Alexander Payne of Omaha, is involving himself in Nebraska's race for governor. The maker of "Nebraska", "Sideways" and "About Schmidt" is hosting a fund raiser for Democratic gubernatorial candidate, Chuck Hassebrook, on Thursday, July 10, 2014.
Woman Pleads Guilty in Buggy Crash Death
A 57-year-old woman has pleaded guilty to two misdemeanor charges related to a fatal collision with a horse-drawn buggy in southeast Nebraska. Vivian Cockrell of Pawnee City was driving a Cadillac on July 21st last year that struck the buggy.
Group Fights State Minimum Wage Increase
(7-8-14) A group has been formed to fight a proposed minimum wage increase. A petition drive, if approved for the ballot, will ask voters to hike the minimum wage from the current $7.25 up to $9 an hour. Nebraska Taxpayers for Freedom is organizing to oppose the measure.
Middle School to be Built at 84th and Yankee Hill
(7-8-14) Lincoln's next middle school will be built at 84th and Yankee Hill Road, opening in the fall of 2017. The school will serve students in the Lux, Pound and Scott middle school areas. Money to buy the land from the city is coming from the $153 million LPS bond issue passed in February.
$11.5 Million Given to UNL, 8 Universities for Matter Research
(7-7-14) A major grant has been given to physics researchers at nine schools including the University of Nebraska. The $11.5 million dollar grant from the National Science Foundation will be used by the schools over the next five years to improve the world's largest atom smasher.
Necessary Signatures Gathered for Higher Nebraskan Minimum Wage
(7-3-14) The number of signatures needed on the petition to raise the minimum wage in Nebraska to $9 over the next three years has been reached and exceeded. On Thursday, Senators Jeremy Nordquist and Danielle Conrad, along with members from Nebraskans for Better Wages, held a press conference to announce that 134,899 citizen signatures have been gathered over the past seven weeks in support of this movement.
Walking Pneumonia Outbreak At Nursing Home Turns Deadly

A quarantine has been lifted at a Columbus nursing home where a respiratory illness contributed to the deaths of five patients. The quarantine was imposed June 19 at Golden LivingCenter-Columbus. Health officials say that as of Wednesday, 34 patients and 15 staff members had caught the illness. The home has about 130 patients and 140 employees.
Two Men Caught For Alleged Mailbox Vandalism
At least four mailboxes and items inside were damaged or destroyed by two men early Thursday morning. Most of the reports came from the 37th and High neighborhood. One neighbor saw two men, later identified as 24-year-old Trevor Thayer and 18-year-old Hunter Pritchard, throwing mail and books into the air.
Man Wanted For Theft of Wallet From UNL's East Campus
UNL Police are looking for a 33-year-old Native American man, they believe, tried stealing a wallet late Tuesday afternoon from an office in Ag Hall on East Campus. They know who he is, but haven't found him yet. The victim confronted the suspect and tried to prevent him from leaving. There was a struggle.
Tax Credits Will Help Hickman Build New Community Center
Hickman is building a community center with the help of the Nebraska Department of Economic Development. About $25,000 worth of tax credits will help support construction of the new center, which will include space for receptions, community events, youth activities and sporting events. There will be public meeting space; a reading center; kitchen; and city offices.
Scam Targets Storm Victims
The Nebraska Emergency Management Agency is warning people in the Pilger area about scams targeting tornado victims. Scam artists are asking for property deeds or donations. One scam uses the name "Omaha and Northwestern Railroad."
City Independence Day Celebration to Kick Off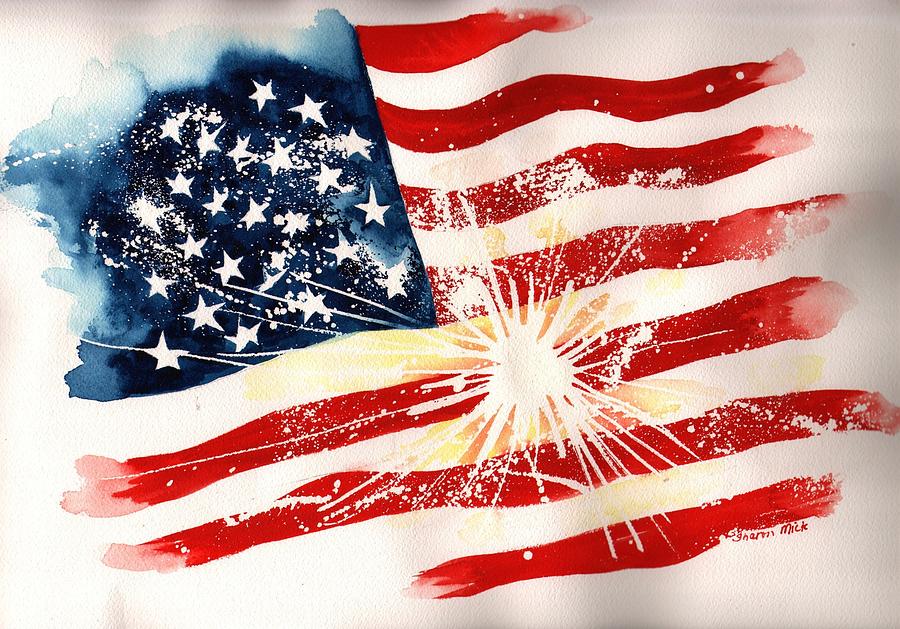 "Uncle Sam Jam 2014," the City's official Independence Day celebration, begins at 1 p.m., Thursday, July 3 at Oak Lake Park. It's located north of Haymarket Park in the area of Charleston Street and Sun Valley Blvd. Family activities and kids' games begin at 1 p.m.. It features a performance by the Wheezetones from 6:15 to 9:30 p.m..
Body Found in Missouri River, Southwest Iowa
(7-2-14) Another body found. Authorities say a camper has found a man's body in the Missouri River in southwest Iowa late Tuesday afternoon. Mills County Sheriff's Office Chief Deputy Bruce Paulsen said the body had some clothing and identifying markings, such as tattoos, but he wouldn't be specific. The sheriff's office did not have any reports of a missing man.
Nebraska Civil Rights Lawsuit Ends in $777,000
(7-2-14) Nebraska has settled a civil rights lawsuit filed by five Nebraska guards who alleged their prison was a racially hostile workplace. The five, and their law firm, will receive just over $777,000. The state did not admit any wrongdoing as part of the settlement.
Trial Set for Couple Accused of Child Abuse
(7-2-14) A September trial has been scheduled for a Columbus man and his girlfriend accused of abusing his 10-month-old son. 22-year-old Juan Trejo and his fiancee, 22-year-old Julie Staroscik, have pleaded not guilty to child abuse charges. Their trial is scheduled to begin Sept. 29 in Columbus.
Sex Offender Gets 25 More Years
(7-2-14) A 32-year-old convicted sex offender has been sent back to a Nebraska prison for 25 more years. Billy Barritt was sentenced after being convicted of five counts of child sexual assault. Fairbury police say Barritt molested one boy several times over a year following Barritt's release from prison, where he'd served time for sexually assaulting a child in Madison County.
Elkhorn River Shut Down for Holiday Weekend
(7-2-14) No boating, canoeing, tanking or tubing on the Elkhorn River over the fourth. Access to the river in eastern Nebraska will continue to be restricted through the July 4th weekend because of dangerous high water. The Papio-Missouri River Natural Resources District has closed all the Elkhorn River access points in Douglas County.
Fallen Girl from Embassy Window in Serious, Stable Condition
(7-2-14) Wednesday morning, an 18-year-old girl from Texas who fell through a sixth floor window at Embassy Suites early Sunday morning is listed in serious, but stable condition. Police are still investigating the incident, but are saying they don't suspect foul play. It's now been classified as a medical emergency.
New Law to Give Retired Veterans Tax Exemptions
(7-2-14) If you're a veteran on a military pension, you need to do some tax planning. Some military retirees in Nebraska will soon qualify for a tax exemption. The Department of Revenue says retirees can exclude part of their military benefit income under a law going into effect July 18th.
"P" Street Temporarily One Lane
(7-2-14) For several days each of the next three weeks, traffic on "P" Street from 11th Street to Centennial Mall will be reduced to one lane of traffic during daytime, off-peak hours. The lane restrictions are expected to take place Mondays through Wednesdays. The closures will be for asphalt patching and the installation of permanent pavement markings as part of the streetscape project.
Health Advisory Issued due to High Smoke Levels
(7-2-14) Fireworks smoke and people with respiratory problems don't mix. The City-County Health Department issued on Tuesday a Health Advisory due to expected high levels of smoke from fireworks. In the past, health officials have found high levels of air pollution from the night of July 3rd through the morning of July 5th.
Be Safe Handling Fireworks This Year
Remember, you can only LEGALLY shoot off fireworks in Lincoln only Thursday, July 3 and Friday, July 4. Fireworks can be shot off Thursday from 8am to 11pm and Friday from 8am to midnight. Lincoln Fire Inspector Don Gross told KFOR's Coby Mach on Tuesday afternoon things like bottle rockets, helicopters or any fireworks that fly and have a loud boom are illegal within the city limits.
Nebraska Inmate Loses Court Bid, Now In Custody
One of dozens of Nebraska inmates who were mistakenly released early after the state miscalculated their sentences has lost his court bid to remain free. Fifty-seven-year-old Bruce Caton had asked a judge to block prosecutors from sending him back to prison, arguing that he already served the minimum of his 10- to 20-year sentence.
Fort Calhoun Plant Suffers Costly Hail Damage
The hail storm that hit Blair last month caused roughly $5 million damage to the Fort Calhoun nuclear power plant. The June 3rd storm damaged homes and vehicles with baseball-sized hail and winds stronger than 90 mph.
Police Focus On Investigating Indecent Exposure Cases Near Downtown
A section of the Near South neighborhood is being closely watched by police, as they look for a man that's believed to be involved with at least nine indecent exposure cases that have been reported since April. These incidents have happened in an area between 14th and 24th, "A" to "J" Streets, with the latest case happening last Saturday morning (June 28).
Shoplifting Suspects Wanted By Police
Lincoln Police now have pictures of two people that were seen before a major shoplift at a south Lincoln optical business. About $4,000 worth of glasses and sunglasses were taken from the Eye Care Specialties at 29th and Pine Lake Road on June 19, where surveillance photos shows a couple in their 30s trying on glasses before leaving in a white Honda Cross Tour.
Early Morning Storms Rip Through Northeast Nebraska
This hasn't been the best of summers for folks living in northeast Nebraska. The rainfall may be welcoming to most of us, but folks in areas of Pierce, Stanton, Wayne, Thurston and Cuming counties they've about had enough. Storms have been going today, with the first wave moving through around 8 am Monday.
Raybould To Be Hassebrook's Running Mate In Governor's Race
Democrat Chuck Hassebrook has chosen Lancaster County Commissioner and Lincoln business executive Jane Raybould to be his running mate in the race for Governor. Raybould, who's a Democrat and Vice-President of her family's grocery store business B&R Stores, says she will serve out her current term as a member of the county board, but will withdraw as a candidate for re-election.
Possible Homicide Victim Identified
Nebraska authorities have identified the 34-year-old man found dead near Beaver Crossing last week. The Nebraska State Patrol says the combination of fingerprint records and tips from the public helped identify Hai Sinh Nguyen of Lincoln. His body was found on the bank of the Big Blue River in Seward County Wednesday. An autopsy confirmed that Nguyen did not die of natural causes, and his death is being investigated as a homicide.
Woman Falls out of 6-Story Window at Lincoln Hotel
A woman is in the hospital after falling from a sixth floor window at the Embassy Suites. Our media partner 1011 news reports that at around 12:30 this morning, Lincoln Fire and Rescue found the woman on a two-story roof. A ladder truck helped rescue workers get her off the roof. Lincoln Police told KFOR News she is still alive, but in a Lincoln hospital with life-threatening injuries.
Centennial Mall and "O" Street Intersection to Close
Sidewalk and lane closures begin tomorrow at the intersection of Centennial Mall and "O" Street. As part of the renovation of Nebraska's Centennial Mall, the north half of the intersection will close on Monday. Traffic will be restricted to one lane in each direction on the south half. When work on the north half is done, the south half will close. The project is expected to be complete in 35 to 40 days.
Robber May Have Bomb
Lincoln Police are looking for someone who robbed the CVS Pharmacy at 70th and O After six Saturday morning. Police say the robber fled northbound on foot, but had something that looks like a bomb strapped to his chest. He is described as a very thin young black male wearing a dark hoodie, dark sunglasses, a blue bandana, black gloves and black jeans.
No Arrests in Fatal Omaha Break-in
(6-26-14) Omaha police officers who were sent to a call about a break-in found a man shot to death. Police were dispatched just before midnight last night to a home in northeast Omaha. They found the wounded man inside the home. He died later at an Omaha hospital. Police identified him as Timothy Marzettie, of Omaha.