State to Pay Family of Woman Killed by Inmate-Driven Van

The state has agreed to pay $2 million to the family of a Lincoln woman who was struck and killed by a state prison van driven by an inmate. The settlement will go to the husband and son of 47-year-old Joyce Meeks, who was killed in the crash at 18th and Van Dorn last June 25 in Lincoln.
Omaha Nanny Found Guilty in Child's Death

A jury has found an Omaha nanny guilty in the death of a 4-month-old baby under her care. The jury of four men and eight women on Tuesday found Sarah Cullen guilty of child abuse resulting in death. Cullen had been caring for Cash Bell in late February of 2013 when the baby suffered a fractured skull and massive bleeding.
Nebraskans Getting Private Health Care Via Federal Site

A new report says more than 25,000 Nebraskans have signed up for private health insurance plans through the federal website. The U.S. Department of Health and Human Services on Tuesday released new enrollment data from Oct. 1 through March 1. The report says 25,582 Nebraskans have selected a plan.
Man Dies in Grain Bin Accident

A man died in a grain bin accident in the small south-central Nebraska city of Edgar this morning. The Hastings Tribune reports the man was scooping corn out of his bin when he became trapped inside. He died before an emergency crew arrived to pull him out. The town's fire chief has not yet released the man's identity.
Legislature Closer to Finishing 2-Year Budget

New funding for Nebraska property tax relief, water projects and state park renovations has cleared a key vote in the Legislature. Lawmakers gave the state budget bill first-round approval on Tuesday with a 37-2 vote.
Platte River Jammed with Ice

The National Weather Service has extended a flood warning for the Platte River in eastern Nebraska. The warning is expected to expire at 8:15 p.m. Tuesday for a stretch of the Platte in southern Colfax and northern Butler counties. The weather service blamed an ice jam.
Letter Threatens Burwell Officials

A menacing letter sent to Burwell's city hall contains more than a dozen names of Burwell school administrators, teachers and students. The letter didn't say what would happen to any of those listed, but Garfield County Attorney Dale Crandall says law enforcement and school officials "are taking the threat seriously."
Plea Deal Reached in Nebraska Youth Center Stabbings

An 18-year-old has made a plea deal in the stabbings of two Nebraska Youth Center employees in North Platte. Keenan Lambert pleaded no contest to felony assault and use of a deadly weapon. Prosecutors reduced the original charge of attempted murder in return for a plea agreement.
No New Trial for Nebraska Man Despite DNA Evidence

A Wayne, Nebraska man, convicted of a 1985 murder in South Dakota won't get a new trial, despite new DNA evidence that concluded he wasn't the source of two hair samples taken from the victim. The Judge ruled that nothing in the DNA evidence exonerates Lewis Ashker. He added that the DNA evidence must be considered with the other evidence in the case.
Seward Coach, City Employees Dies after Work Accident

A man who was both a coach and a city of Seward street maintenance worker has died after being injured on the job. 36-year-old Jeramie Schoepf died in a Lincoln hospital. He was working on an expansion of the city's bike trail Feb. 28 when a tree limb fell on him. In addition to his street job, Schoepf helped coach the wrestling team for the past 11 years at Seward High.
City Council Approves Development Project

The City Council gave final approval to a controversial plan for development in southeast Lincoln today. A new owner wants to build a 220 unit apartment complex just southeast of 70th and Highway 2.
Two Men In Critical Condition Following Crash West Of Downtown

Two men in a pickup that rolled at Rosa Parks Way and Highway 77 remain in critical condition at a Lincoln area hospital on Monday afternoon. Shane Laughlin and Benjamin Basa, both 25-year-old Lincoln residents, suffered life-threatening injuries.
Legislature Begins Budget Bill Debates

Monday afternoon was the beginning of budget bill debates in the Nebraska legislature. Despite the passing of last year's two-year budget bill, changes, as well as extra appropriations, are expected to be made. Law-makers will also debate one-time exp
Enter In The Nebraska Handwriting Contest

Entries are being sought for the 24th annual Nebraska Handwriting Contest. The contest is open to all Nebraska residents. There are four age divisions: 12 and under, ages 13-16, ages 17-49 and age 50 and over.
Snow And Ice A Factor In Fatal Accident

Central Nebraska authorities say snow and ice may have been factors in a collision that killed a St. Paul man. The Howard County sheriff's office says the accident was reported just after 6 p.m.
Man Accused Of Threatening Students

A 23-year-old Madison man has been accused of threatening three students at Northeast Community College in Norfolk. The Madison County sheriff's office says John Ertzner was arrested last week.
Fremont Youth Contest Promotes Community Awareness

A new contest in Fremont is aimed at teaching children the value of giving back to their community. The contest has been launched by the Fremont Area Community Foundation.
E-Cigarette Ban Debated

A proposal to ban minors from using e-cigarettes has sparked a debate in the Nebraska Legislature. Lawmakers began debate Monday on a measure that would ban minors from using e-cigarettes and stores from selling them to anyone under 18.
Cyrus Fan Sneaks Into Dressing Room, Leaves Message

Police say an 18-year-old Miley Cyrus fan sneaked into her dressing room a day before her Omaha concert and left a note pleading her to meet him. Tucker Salvesen, entered a restricted area of the CenturyLink Center on Wednesday.
Nebraska Defeats Wisconsin, Clinches 4th place in Big Ten Confrence
Shavon Shields and Terran Petteway scored 26 points apiece as Nebraska upset #9 Wisconsin Sunday night, 77-68. The 19-11 Huskers have won 10 of their last 12 games to clinch fourth place in the Big Ten for their highest conference finish since the 1997-1998 season.
Women's Basketball Team Captures First Conference Tournament Title
#16 Nebraska captured the first conference tournament title in school history, outworking #23 Iowa on the boards in a 72-65 victory in the Big Ten Women's Basketball Tournament Championship Game on Sunday at Bankers Life Fieldhouse. 26-and-6 Nebraska now waits a week for their NCAA selection on Monday, Mar. 17 at 6 p.m.
Alcohol a Factor in Single-vehicle Crash West of Syracuse

Alcohol is believed to have been a factor in a single-vehicle crash west of Syracuse early Sunday morning. The Otoe County Sheriff says it took crews about 20 minutes to get the driver out of his pickup. He was flowed to Bryan West Campus though his injuries are not considered to be life-threatening.
Alcohol a Factor in Single-vehicle Crash West of Syracuse

Alcohol is believed to have been a factor in a single-vehicle crash west of Syracuse early Sunday morning. The Otoe County Sheriff says it took crews about 20 minutes to get the driver out of his pickup. He was flowed to Bryan West Campus though his injuries are not considered to be life-threatening.
Nebraska Lawmakers to Act on Tax Bracket Bills
Nebraska lawmakers are poised to act this session on income tax cuts for seniors and veterans. Lawmakers will debate a bill that would ensure Nebraska's income--tax brackets keep pace with inflation, while giving a greater tax break to low-income and middle-income Social Security recipients.
Bill Would Allow Parents Wiggle Room to Keep Child Care Subsidy
Nebraska parents could soon have the ability to take a pay raise and keep their child care subsidy. A bill introduced by Sen. Tanya Cook, of Omaha, would disregard 10 percent of income when determining eligibility for Nebraska's child care subsidy program. The disregard would apply after 12 continuous months on the program.
Bill Would Allow Parents Wiggle Room to Keep Child Care Subsidy
Nebraska parents could soon have the ability to take a pay raise and keep their child care subsidy. A bill introduced by Sen. Tanya Cook, of Omaha, would disregard 10 percent of income when determining eligibility for Nebraska's child care subsidy program. The disregard would apply after 12 continuous months on the program.
Lincoln Fire/Rescue Responding to Downtown Fire

A fire on a downtown roof kept Lincoln Fire and Rescue busy Sunday afternoon. The 2 alarm call came in around 2:50 on a fire on the roof of the Centerstone building at 12th and O. The fire is under control and the investigation continues. Traffic is shut
Rollover Accident Sends Four To The Hospital

Four people were transported this morning to Bryan West hospital with non life threatening injuries after a roll over crash on Interstate 80 west of Waverly. The Nebraska State Patrol told our media partner 10/11 news that a westbound SUV rolled fou
United Farmers Co., Central Valley Ag. To Merge

Two giant Nebraska agricultural businesses announced today that they plan to merge. United Farmers Co-operative, headquartered in York, and Central Valley Ag, currently located in O'Neill, plan to unite their operations over the summer.
17-Year-Old Survives Crash

A 17-year-old Iowa teenager is recovering in a Nebraska hospital after being stranded for hours after a crash. Taylor Peatrowsky lost control of her car Sunday when she took a drink of water while driving to work.
Former Tribe Officials Charged With Theft

Two former officials with the Omaha Tribe of Nebraska have been charged with theft of tribal funds. The U.S. Attorney's Office says Amen Sheridan and Julia Whiteskunk, both of Walthill, were indicted on two federal counts each.
U.S. Army Corps Of Engineers Sued

A group of farmers and business owners is suing the U.S. Army Corps of Engineers, claiming the agency mismanaged the Missouri River since 2006 and contributed to major flooding in five states.
Prison Expansion Proposed

A consultant is recommending that Nebraska expand its prison facilities to accommodate overcrowding. The report to Nebraska lawmakers suggests a 300-bed expansion to Omaha corrections facilities, a 200-bed addition to the Community Corrections Center in Lincoln and 340 additional beds for elderly and mentally ill inmates at the Diagnostic and Evaluation Center in Lincoln.
Budget Bills Pass

A series of new Nebraska state budget bills has won committee approval for debate in the Legislature. The Appropriations Committee on Wednesday advanced three measures to update the state's two-year financial plan.
Child Education Subsidy Advances

Some low-income parents would have a greater incentive to seek raises and promotions at work and to save for a child's college education, under a bill in the Nebraska Legislature. The measure that advanced Wednesday would allow parents to disregard portions of their income when re-applying for a state child care subsidy.
Rosy State Revenue Outlook

A state board is predicting Nebraska will collect an additional $99 million in tax revenue, including $36 million for the government's rainy-day fund. The Nebraska Economic Forecasting Advisory Board estimated Friday that the state will collect about $4.1 billion in the current fiscal year. The new projection is $36 million higher than previous forecasts.
South Lincoln Z Wireless Robbed

Lincoln police Wednesday morning are still looking for two men who robbed a cellphone store at gunpoint. Just before 10 Tuesday morning, two men walked into Z Wireless at 25th and Pine Lake Road. One had a handgun and the other was armed with a taser. They are described as white males in their 30s, wearing baggy clothing.
Lincoln Mother Thwarts Would-Be Thief

An attempted robbery goes haywire overnight thanks to an alert mother. Our media partner 10/11 news reports that police were called to the 3500 block of Huntington Avenue just after 4:20 this morning when they saw a man open a ground floor window and clim
Armed Robbery At NW Lincoln Quikshop

An armed robbery took place overnight.....Lincoln Police Captain Michon Morrow tells KFOR News that an African American male in his teens to early 20's armed with a black handgun walked into the Quik Shop at North 1st and Cornhusker around 2:20 am and
Fire Damages South Lincoln Home
Where there's smoke...there's fire, but at 4pm Sunday, Lincoln Firefighters couldn't find the source of a smoke smell inside a house in the 1900 block of South Cotner Blvd. Battalion Chief Derald Murrell said his crew spent over an hour trying to find the source. Murrell said crews found nothing, so they left.
Bruning Joins Nebraska gubernatorial race

Attorney General Jon Bruning has declared his candidacy for Nebraska governor. The 44-year-old Republican joined the crowded GOP primary field Saturday, about three months before the May 13 primary. Bruning enters the race with immediate statewide name recognition. He has twice run unsuccessfully for U.S. Senate, most recently in 2012. Bruning has been attorney
Ahlberg To Retire From Emergency Management
Lancaster County Emergency Management director Doug Ahlberg will be retiring March 31st, after 15 years on the job. He tells KFOR News after some health issues in the past year he wants to spend more time with family. Ahlberg also served on the Lincoln Police Department for 36 years, rising as high as captain, before becoming Emergency Management director.
Ahlberg To Retire From Emergency Management
Lancaster County Emergency Management director Doug Ahlberg will be retiring March 31st, after 15 years on the job. He tells KFOR News after some health issues in the past year he wants to spend more time with family. Ahlberg also served on the Lincoln Police Department for 36 years, rising as high as captain, before becoming Emergency Management director.
Auditor Says State Must Pay Back Fed Gov $22 Million
The Federal government has notified Nebraska officials that the State has 30 days to repay nearly $22 million in misspent Federal monies revealed after the state Auditor's Office reviewed Nebraska's failed effort to privatize child welfare services.
NE Lawmakers Push for $9 Minimum Wage by 2017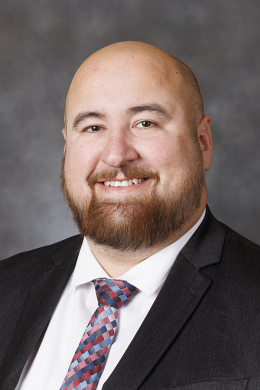 A coalition of lawmakers is pushing to increase Nebraska's minimum wage to $9 an hour by 2017. The measure was introduced on Thursday by state Sen. Jeremy Nordquist of Omaha and 14 other lawmakers. President Obama and congressional Democrats are pushing legislation this year to raise the federal minimum wage to $10.10 per hour over two years.
Chamber Supports School Bond Issue

The February 11th special election for Lincoln Public Schools has the support of the Lincoln Chamber of Commerce. Citing the value LPS represents to the community and continous demands for focused, high-quality workforce development programming, Chamber President, Wendy Birdsall, says the proposed Career Academy is an important part of that bond.
Monday Drug Seminar to Raise Awareness on K2
The father of an 18-year-old Greenwood man, who died from an overdose on synthetic marijuana October 12, is holding a seminar Monday to raise awareness of the dangers surrounding addictive drugs. On the KFOR Morning Show Friday, Steve Tucker says it's for parents and their children to be aware of synthetic drugs, like K2, which led to the death of his son, Billy.
Alcohol a Factor in Car Versus Home Crash
A car going through the roundabout at 40th and Sheridan goes out of control around 10 o'clock last night (Thursday) and crashes into a home, catching the porch and attic on fire. Police Captain Jason Stille tells KFOR News the driver suffered minor injuries and was treated and released from an area hospital. He says alcohol is a factor in the crash. No one else was hurt.
Fire in Northwest Lincoln Hotel
Damage is confined to a dryer exhaust vent on the outside of a northwest Lincoln hotel, following a fire on Thursday morning. Just after 11am, firefighters were called to the Luxury Inn and Suites near NW 12th and West Adams on a report of smoke and flames. Some rooms had to be evacuated as a precaution. No one was hurt and the cause of the fire is still under investigation.
Hold Up Ends in Arrest
Police quickly arrest a 47-year-old woman who held up the Bank of the West at 16th and South on Thursday afternoon. Just before 2pm, police say Julie Balero walked in and demanded money. According to investigators, Balero apparently made no threats and wasn't armed. She took off on foot with a large bag that had an undisclosed amount of money.
People City Mission Residents Receive Special Gift
The holidays are known as a time for giving, especially to those in need. But one man's generosity during a visit to the People's City Mission left the people he was helping stunned. When Tom Proudfit showed up at the doors of the men staying at the People's City Mission he came bearing a large gift.
People City Mission Residents Receive Special Gift
The holidays are known as a time for giving, especially to those in need. But one man's generosity during a visit to the People's City Mission left the people he was helping stunned. When Tom Proudfit showed up at the doors of the men staying at the People's City Mission he came bearing a large gift.
Teen's Organs to be Donated

The family of a teen killed in a car accident says they will donate her organs to others. Savannah Robertson's family will donate her organs and tissue. Robertson, of Plattsmouth, was in a two-vehicle crash on Sunday on U.S. Highway 75 near Plattsmouth. The 17-year-old died Monday. Robertson's passenger, 14-year-old Jenna Miner, of Murray, died at the scene.
State Fair Gains International Recognition
The Nebraska State Fair has won a number of awards from the International Association of Fairs and Expositions convention. The fair received the awards at the convention, held in Las Vegas earlier this month. The fair was honored in a number of categories, including a first place award for creating a new youth division to showcase community service efforts.
Christmas Eve Stabbing
A man has been accused of stabbing his brother in Omaha on Christmas Eve. Omaha police say they responded to a radio call Tuesday night about a cutting incident involving two brothers who were allegedly fighting. They entered a residence and found a 24-year-old man with a stab wound. He was transported to a local hospital with an injury that was not life-threatening.
Grant to Combat Underage Drinking

The Nebraska Department of Health and Human Services has been awarded a five-year, $7.5 million grant to address underage drinking. The federal grant is intended to help youths in 11 Nebraska counties, including Lancaster, that are considered higher-risk areas.
Merry Christmas

The staff and management of Three Eagles Communications wishes you and yours a Merry Christmas and a Happy New Year!
Plea Deal Reached in Nebraska Youth Center Stabbings

An 18-year-old has made a plea deal in the stabbings of two Nebraska Youth Center employees in North Platte. Keenan Lambert pleaded no contest to felony assault and use of a deadly weapon.
Ceresco Man Gets 4 to 5 Years for 2012 Vehicular Homicide
A 39-year-old Ceresco man has been given four to five years in prison for vehicular homicide. Damian Smith pleaded no contest after prosecutors lowered the charge from manslaughter. Judge Steven Burns gave Smith credit for 446 days already served.
UNL Mid-Term Commencement Held
Target Warns Consumers of Security Breach
A data breach at Target should be a reminder that you always have to be vigilant about your financial accounts. Target says about 40 million pieces of credit and debit card account information was stolen between Nov. 27nd and Dec. 15th. If you used your debit or credit card at Target during that time, you should check your accounts EVERY DAY.
Icey Roads Lead to Problems on the Interstate
An 8 mile ice-covered stretch of Interstate 80 triggered at least a half-dozen traffic crashes while you slept. State Troopers, Lancaster County Sheriff's Deputies and fire crews from Waverly, Greenwood and Lincoln responded to accidents on both sides of Lincoln...most of them east of Waverly on I-80. First, there was a rollover crash just west of the Waverly scales.
Go Out and See KFRX at Gateway Mall
If you go out to do some holiday shopping at Gateway Mall, chances are you'll see Matt McKay from sister station KFRX riding a carousel, non-stop. It's part of their Carousel for Care that helps raise money for the Make-A-Wish Foundation of Nebraska. The KFRX staff will be at Gateway through 6pm Friday.
Nebraska Ranks Top 5 Nationally for Volunteer Numbers

When it comes to volunteering, Nebraska ranks in the Top 5 nationally. First Lady Sally Ganem says volunteerism is one thing that sets Nebraska apart. Ganem, who also serves as Honoary Chair of ServeNebraska which coordinates and supports community involvement, wants to remind you that during the Holiday season, you have a variety of volunteering options to choose from.
Latest State Unemployment Numbers In
Nebraska's unemployment rate in November dropped two-tenths of a percent to 3.7%. The State Labor Department also says the rate has dropped three-straight months, combined with the year to year increase of more than 10,500 jobs, shows Nebraska's economy continues to make positive strides. Lincoln's unemployment rate also dropped two-tenths of a percent, to 2.9% in November.
Local Post Offices Prepare for Busiest Mailing Day of the Year
Better get those Christmas cards and gifts mailed. Today is the busiest mailing day of the year for the Postal Service...more than 600 million pieces will be processed throughout the day. PLUS...more than 600 million customers will to stop by post offices across the nation.
Lawmakers Want to Revive Fundraising Efforts for Bronze Fountains
A group of former state lawmakers wants to find money to pay for fountains at the state Capitol building. The group wants to raise $2 1/2 million for bronze fountains at the Capitol's four open-air courtyards. Fountains are the last unfinished design feature of the Capitol, which was built in stages between 1922 and 1932.
Lawmakers Want to Revive Fundraising Efforts for Bronze Fountains
A group of former state lawmakers wants to find money to pay for fountains at the state Capitol building. The group wants to raise $2 1/2 million for bronze fountains at the Capitol's four open-air courtyards. Fountains are the last unfinished design feature of the Capitol, which was built in stages between 1922 and 1932.
State Water-Conservation to be Discussed

A state task force is recommending $50 million a year for water-conservation efforts in Nebraska. The Water Funding Task Force says Nebraska needs a sustainable water supply for drinking, crop irrigation, interstate water compacts and wildlife. The task force says funding options could include a tax on soft drinks, an excise tax on ethanol, or taxes on fertilizer and bottled water.
Now Six Republicans in the Running for Govenor
This morning, there are 6 Republicans running for governor. The latest is 56 year old, Omaha tax attorney, Bryan Slone...born in Wayne, raised in Laurel, Neligh, Crete and Gordon. Slone is a former Regan administration tax lawyer who says if he is elected, he'll focus on lowering taxes and promoting economic growth if elected.
Appeals Court Decision In Favor For Union Pacific
A federal appeals court has upheld a lower court decision that said U.S. border officials exceeded their authority by imposing multimillion-dollar fines against Union Pacific Corp. for failing to discover illegal drugs in railcars that crossed into the country from Mexico.
New Movie Theater Proposal Withdrawn

The City-County Planning Commission never got a chance to talk about, little lone vote, on a proposed development at 84th and Highway 2, which includes a huge multi-screen theater. Lincoln attorney, Mark Hunzeker, representing the developer, told commissioners the proposal was being withdrawn.
NU President to get New Home from Foundation
University of Nebraska President, J.B. Milliken, makes $411,000 a year. We hear this morning that the N-U Foundation has bought Milliken a $750,000, 7,000 square foot home to live in at 27th and Van Dorn. Milliken owns his home now on Sheridan Blvd, but will sell it so he can move into the foundation home sometime next year.
Nebraska MIllionaire has yet to Claim Prize
There's a new Nebraska millionaire this morning. A lucky Nebraska lottery winner is sharing the $122 million jackpot with another winner in Massachusetts. So far, winners have not come forward to claim their prizes.
Festersen Drops out of Nebraska Race
Democrats have lost their challenger to 2nd District Republican Congressman, Lee Terry. Omaha City Council president, Pete Festersen, is dropping out of the race 2 months after launching his campaign. He tells the World-Herald he couldn't balance the demands of the campaign with his family and work obligations.
Tuesday Morning Robbery at Subway
The Subway restaurant at North 27th was robbed at gunpoint this morning, and the lone employee was locked in the cooler for an hour before police were called. After demanding money, the robber duct taped the clerk's wrists together and put her in the cooler. Police say the robber is described as a black man, about 5'8 wearing a dark jacket and hoodie underneath.
Packaged Meat Recall

Packaged meat sold in Nebraska and 4 other states is being recalled for sanitary reasons. Yauk's Speciality Meats of Windsor, Colorado is recalling 90,000 pounds of various meat and poultry products. Products affected were produced between April 1st and Dec. 5th this year and are identified by 4r-digit numbers ranging between 3091 and 3339.
You Drink & Drive. You Lose. Update
DUI arrests are down so far during the Lincoln Police Department's annual enforcement effort. Police Chief, Jim Peschong, hopes it means there are fewer drunk drivers on the roads, but admits it may just be a slow start. Since November 30th, there have been 51 arrests compared to 82 DUI arrests last year at this time...but it's picking up. Last weekend, there were 24 arrests in 3 days.
Whole Foods to Open Tomorrow
Another natural and organic grocery option opens in Lincoln tomorrow (Wednesday). Whole Foods opens at 59th and O in "The District at O Street", a project 2 1/2 years in the making. It sprang out of the ashes of the Lincoln Public Schools District Office arson fire on Memorial Day weekend.
Truck Removed from Lake

It took two rescue divers, a sledge hammer, two tow trucks and nearly 2 hours to get a pickup out of the water at 56th and Pine Lake. A 17-year old driving his dad's pickup truck slid into the pond Sunday night at Campbell's Nursery. The pickup hit a tree, breaking the driver's side window that ultimately allowed the teen to get out.
Fatal Accident near Adams
A Pickrell man dies in a weekend accident near Adams. Gage County Sheriff, Millard Gustafson says the wreckage was found at S.162nd Road just east of E. Birch Saturday morning. Phillip Schoen was not wearing seat belts and was thrown from his pickup when it rolled. Speed and alcohol are other possible factors in the accident.
Driver Alive after Taking A Plunge
This morning (Monday), there's a hole in the ice at the Campbell's Nursery lake at 56th and Pine Lake Road. Sticking out of that hole is a tree. Here's what happened. Last night, the driver of a pickup went out of control, slid off the street, hit a tree and plunged into the frozen lake. The tree jammed the driver's side door and broke the window.
Escaped Teens May Face Charges

13 teenagers are waiting to find out if they'll face criminal charges for escaping a youth rehabilitation center in Kearney. The state Department of Health and Human Services says 2 teens escaped from Kearney's Youth Rehabilitation and Treatment Center during the weekend. 11 others followed. DHHS spokesperson, Russ Reno, says the youths took key cards to leave the center.
Gas Prices Increase in Lincoln
Gas prices are up in Lincoln. Average retail prices have risen 3 cents per gallon the past week, averaging $3.06 a gallon, according to GasBuddy's daily survey of 146 gas outlets in Lincoln. That compares with a national average drop of almost 1 1/2 cents a gallon the last week.
Click It of Ticket Numbers
The Nebraska State Patrol issued more than 230 citations and warnings for seat belt violations and nearly 30 child restraint citations and warnings during the nationwide "Click It or Ticket" campaign during the Thanksgiving holiday weekend. There was 1 fatality compared with 2 fatalities over the Thanksgiving holiday last year.
Today's Lincoln Live: Gang Activity in Lincoln

KFOR's Dale Johnson sits down with Lincoln Police Chief, Jim Peshong, today on Lincoln Live to talk about growing gang activity in Lincoln. Police say rival gangs have been shooting at each other for at least 6 years...some have been shot, but none killed, until this past weekend.
Shots Fired Sunday Afternoon
A gunshot near 33rd and Holdrege. Police say there was a disturbance yesterday afternoon between some men, but at this time investigators aren't saying what may have led to the incident. No one was hurt, no one's been arrested.
Hunters Donate Deer Meat
A state program paying Nebraska meat processors to prepare donated deer meat is making a difference feeding the hungry. The Hunters Helping the Hungry program has received 236 deer so far this year.
Shooting Leaves 20-year-old Dead
Lincoln Police are releasing few details of an investigation into the shooting death of a 20-year-old Lincoln man. Captain, David Beggs says Erick Musito was found early yesterday (Sunday) morning after a disturbance near 18th and G.
Pelini Issues Statement

Nebraska football coach Bo Pelini has issued a statement, following Saturday's announcement regarding his retention as coach.

"I want to thank our administration and Shawn Eichorst in particular, for his continued and full support that he has given me and our football program since his arrival on campus. I am honored to represent this university and its great fans and
Jenkins to be Evaluated
A 27-year-old former prison inmate charged with killing 4 people in Omaha earlier this year will be evaluated to determine if he is competent to stand trial. Nikko Jenkins has pleaded not guilty to 4 counts of 1st-degree murder and 10 weapons counts in killings which happened within a month of his July release.
Coinery Targeted Twice in 10 Days
For the second time in 10 days, 3rd time in 6 months, thieves target the Coinery in the Piedmont shopping center. Last night, an employee was locking up when a man with a hammer wearing black clothing and a white sock-like mask demanded the money bag. The employee refused, getting into a scuffle with the suspect. The masked man ran away without the money.
Electricity Bill Increase in 35 Days
The City Council has approved a rate increase for Lincoln Electric. The result of the 5-to-2 vote is a 3% increase in your monthly bill. For the average household, the electric bill will be $2.41 a month higher starting January 1st.
Potpourri and Cash Taken during Burglary
Police this morning (Monday) are looking for 2 people who broke into Dirt Cheap at 27th and Randolph. Early yesterday morning, burglars took "potpourri," or a legal form of K2 and cash, dropping several packets of the stuff on their way out and along the street. Total loss is $6,000.
Cellphone Use while In Flight Being Considered
If crammed seats and mediocre food aren't inconvenient enough when flying, now your neighbor might be talking on their cell phone for hours. The FCC is reviewing its ban against in-flight cell phone calls.
Senator Proposes Handguns in the Classroom
If an Imperial senator has his way, Nebraska teachers could be coming to school with graded papers, tomorrow's assignments and a handgun. Mark Christensen is preparing a new version of a bill which failed in 2011 in response to recent school shootings. Senator Christensen's new proposal would first require teachers to hold a concealed-carry permit.
Overnight Robbery
An armed robbery just before 2 this morning at the U-Stop at 110 West Fletcher. Police Capt. Michon Morrow tells KFOR NEWS the robber jumped onto the counter, pointed a gun at the clerk and demanded money. He's described as a 5-foot-7 inch black man in his early 20s, wearing black clothing and a black mask.
Trespassing while Hunting Results in Fines
It only takes a few hunters to spoil privileges for others. Trespassing is a good example. When a property owner catches someone hunting without permission on their property, they are less likely to give permission to the next hunter. Over 90% of the land in Nebraska is privately owned, so most land hunters follow deer onto, is other people's property.
Permit Approved For Wind Farm
The Jefferson County Commission has approved a special use permit for construction of a wind farm. The commission approval was unanimous on Tuesday for the Volkswind project. The permit will allow installation of 43 towers that will run along the north side of U.S. Highway 136 between Jansen and Harbine.

City Needs "Snow Angels"
With winter weather on its way, the Public Works and Utilities Department reminds residents that volunteers are needed to shovel snow for those who are unable to clear their sidewalks and driveways. The Public Works and Utilities Department's Snow Angels program links volunteers willing to shovel snow with residents who need the service.
Pius Student To Be Tried As Adult
A 16-year-old girl accused of attacking a fellow student at Lincoln's Pius X High School will be tried as an adult. Sarah Piccolo's attorney had requested the case be transferred to juvenile court, but a Lancaster County district judge denied the request on Monday. Prosecutors had argued against the request, saying Piccolo intended to kill as many people as she could.
GOP Debates Set Before Primary
Huskers Participate in EPA Game Day Challenge

Tens of thousands of Big Red fans leave a lot of trash...a lot of it is recyclable. Saturday was the Environmental Protection Agency's Game Day Challenge, where volunteers encourage fans to toss their aluminum cans, plastic cups and bottles into green recycling bins or bags.
Suspicious Package Found at Capitol building
Fire officials say a suspicious backpack on the south steps of the state Capitol building turned out to be nothing dangerous. Last evening, an employee in the building saw the backpack with no one around and called authorities. The Lincoln Bomb Squad evacuated the building as a precaution, but it turned out to be a bag full of clothes and personal belongings.
Nebraska Crossing Outlet sees Thousands on Opening Weekend

The place to be this past weekend was the Nebraska Crossing Outlet Mall. Thousands and thousands and thousands of shoppers waited in line for a place to park and a place to check out after they'd shopped in stores like Nike, Coach and Under Armour. It was Grand Opening Weekend at the Nebraska Crossing Outlet Mall...just in time for Black Friday in 2 weeks.
Overnight Burglary at Lincoln Business
The Coinery at 1265 South Cotner was burglarized while you slept. Police Capt. Michon Morrow tells KFOR NEWS a man threw a brick through a front window to get inside, where security video shows him breaking open a display case, taking collectable coins and putting them into a backpack.
Whole Foods to Open in December
Whole Foods Market will open its 30,000 square-foot store on Wednesday, December 11 at 60th and O Street. 140 new jobs are coming with it. Whoe Foods is ranked as one of "100 Best Companies to Work For" by Fortune magazine for 16 consecutive years.
Police Looking for Suspects in Market Robbery
Lincoln Police this morning are searching for 3 men who last night (Wednesday) held-up Lobo's City Mex at 338 North 27th Street. Armed with handguns, the 3 demanded cash and merchandise, then ran down the alley. A K-9 Unit lost track of the trio. If you saw something just before 7 last night in that area, call Crimestoppers at 402-475-3600.
New Projects to Increase Nebraska's Wind Energy Capacity
A series of new projects will nearly triple Nebraska's wind energy capacity by the end of 2015. Right now, Nebraska has the capacity to generate 459 megawatts from wind power. John Hansen, co-chair of the 6th annual Nebraska Wind Conference, told an audience on yesterday the state will add 750 megawatts over the next 2 years.
Nebraskans Traveling West for Medical Marijuana
You only have to go about 10 minutes across the Nebraska border into Sedgwick, Colorado, to find a dispensary for medical marijuana.
Lincolnites with Relatives in Philipines Concerned after Typhoon

People in Lincoln with relatives in the Philippines are worrying and waiting this morning. Having loved ones nearly 8,000 miles away, not knowing if they're alive, with no way to find out, is enough to bring Christine Nuevo Friendt to tears. Typhoon Haiyan hit the Philippines on Friday and still no word from families.
People City's Mission Requesting Winter Wear
Anything you may have which could keep someone warm would be appreciated at the People's City Mission. Coats, gloves, blankets, warm socks and sleeping bags are being given out nearly as fast as they are collected. Pastor Tom Barber says the mission also needs sweaters and thermal wear...any cold weather items are needed right now at the People's City Mission.
Pinnacle Bank Arena Nominated for "New Venue of The Year"
A big honor for Lincoln's new Pinnacle Bank Arena. It's one of five new arenas nominated for "New Venue Of The Year". Pollstar, the concert industry's leading trade magazine, lumped Lincoln's arena in with new venues in San Francisco, Austin, Texas, Leeds, England, and Perth, Australia.
National Report on Health Care Marketplace

A new national report estimates 122,000 people in Nebraska are eligible for tax credits to help cover the cost of health insurance in new online marketplaces.
Arrest made after Sunday shooting
A 26 year old man is in jail this morning (Monday) for allegedly shooting a relative in the leg during an argument. It happened outside an apartment complex at North 22nd and W, across the street from the UNL Children's Center. That prompted university police to send a warning message to students and faculty to avoid the area. The campus was never locked down.
Veterans Day Perks - Thank you

If you are a veteran...first of all, THANK YOU. Secondly, take advantage of the appreciation Lincoln businesses are offering on Veteran's Day. Free food is being offered at restaurants and HyVee. Free haircuts are available at Sportsman's Haircut...and StarTran is offering free bus fare all day.
Crash may have Involved Alcohol
Two people went to the hospital after a two vehicle crash Sunday night at the I-80 / Highway 6 interchange. The Lancaster County Sheriff's Office says alcohol is believed to have been a factor when the driver of a pickup turned in front of a Jeep. The driver of the truck will be cited for the illegal turn.
Overnight Stabbing
A 29 year old Lincoln man is in critical condition this morning after being stabbed multiple times. Police Capt. Michon Morrow tells KFOR NEWS the victim showed up at the hospital with 2 friends, so investigators are still working on details.
Drivers Warned to Watch for Deer
A deer went through the windshield of a mini van near NW 48th Street and West Holdrege, leaving a hole and mess all over the interior of the car. The deer went airborne after being hit by the first car, then went through the windshield of the mini van. No one in either vehicle was seriously hurt. This time of year deer are more active.
Veterans Day
Veterans are being honored today. The 3 mile Veterans Day Walk of Recognition begins at 9:30 this morning at Memorial Stadium, stretching to Veterans Memorial Gardens. At 11 o'clock this morning, the Antelope Park Veterans Day program begins inside the Auld Center. This year's speaker is Col. James Randall.
Fire Kills Couple
Fire takes the lives of a former Stromsburg preacher and his wife. 86-year old, Charles Bailey and 82-year-old Juanita Bailey died over the weekend when a fire in their York County cabin started from a hot plate. Autopsies are scheduled.
Waverly Interchange Nears Completion

12 years after it started, the Waverly interchange of Interstate-80 is just about complete. It's expected to be done in the spring, but for now...enjoy new I-80 westbound lanes from Waverly to 56th Street. A ribbon-cutting ceremony is Thursday. Soon, you'll be able to drive 75 miles an hour from Lincoln to Omaha on the $440 million I-80 widening and renovation.
Fight over Republican River Water
The Nebraska Attorney General's Office needs more money from the Legislature to defend itself against Kansas in a fight over Republican River water. More than $3 million has already gone into the legal fight. The A.Gs Office will ask for $600,000 more. Nebraska has faced lawsuits from Kansas in recent years alleging Nebraska draws too much water from the river.
Sunken GardensReady for Winter
The beds have been put to bed. As many as 60 volunteers put on gloves and grabbed shovels over the weekend to prepare Lincoln's Sunken Gardens for the winter. With supervision of City Parks and Rec. officials, lovers of The Gardens turning over soil, applying compost and prepared the flower beds for spring planting..
Update: Suspected Bank Robber dead
A suspected bank robber has died of a self-inflicted gunshot wound. 30-year-old, Eric Dickerson, died yesterday from injuries he sustained Saturday after a 30 minutes chase by police. Authorities say Dickerson shot himself while driving across a cornfield between Papillion and Bellevue. He was suspected of trying to rob a First National Bank branch at a Papillion mall Saturday afternoon.
State Officials Looking to Grow Business in Northeast Nebraska

There has definitely been growth in Lincoln, but what will it take to attract that growth to other parts of the state? That is what Nebraska officials are going to be studying. The Nebraska Departments of Labor and Economic Development will conduct the study on the workforce in the northeastern part of the state, and parts of Iowa and South Dakota in late October and early November.
Attempted Robbery Suspect Pursued, Shot himself
A chase involving several law enforcement agencies ended in a cornfield with the man shooting himself. The 33-year-old man is from Sarpy County... so far he hasn't yet been identified, and his condition hasn't been released after he was taken by a medical helicopter to an Omaha area hospital.

Beatrice Manufacturer looks for Money from City, State

A Beatrice manufacturer has applied to the city and the state for a $500,000 economic development loan to restart its factory under new ownership. The Dempster Industries factory closed in late 2011 after the remaining dozen employees left because they weren't paid and their health premiums and retirement contributions weren't paid.
Bomb Threats At 3 CVS Pharmacies
Heavy traffic around 3 CVS Pharmacy stores in Lincoln Friday afternoon. Stores at 14th and Superior, 48th and O, and 48th and Van Dorn received simultaneous bomb threats....at the same time as three stores in Omaha. Lincoln Fire and Rescue, and State Patrol bomb dogs are searching each of the stores. As of 330p, no explosives have been located.
Ricketts Gains Support
Two Republican former governors are supporting a current republican running for governor. Kay Orr and Charlie Thone are speaking up in support of Pete Ricketts. Orr says she chose Ricketts because of his experience as an Omaha businessman and a fiscal conservative. In a statement, Thone says Ricketts would bring his private-sector experience to state government if elected.
Nebraska Loan Numbers

Nebraska has recorded the 4th-highest number of loans in the state's history. Of the more than 400 loans approved by the U.S. Small Business Administration for nearly $123 million, more than half were for $150,000 or less. The average amount was about $305,000.
Fire in Air Park Neighborhood
Fire in an Air Park neighborhood at 5120 West Condor Lane is started by a child in a garage. Crews pulled up to the 5100 block of West Condor Lane last night to see smoke coming from the attached garage. Fire Inspector, Ken Hilger, says a child started a fire in the garage and then put the debris in a combustible container, which caught on fire.
Developers Looking at New Grocery Store Downtown

The downtown area could soon see a new grocery store and row-style housing development. City leaders got an up-close look last night at the $28 million project near 21st and N Street. Row-style houses would range from 1,800 to 2,900 square feet. One potential grocer is Hy-Vee, but the size of the property might not be big enough.
Star Tran Director Looks to Improve Lincoln Transportation
The new head of Star Tran wants to explore establishing a transit authority to help pay for improvements to Lincoln's public transportation system. On KFOR's Coby Mach Show, Start Tran Executive Director, Mike Davis, said he would like to see a funding structure similar to what Omaha has, a transit authority where money is levied from property taxes.
Nebraska Wind Energy to be Topic at Legislative Session
Nebraska is the nation's 3rd windiest state, but ranks 26th in the energy it could now produce. Lawmakers are once again looking for ways to attract wind-energy producers to Nebraska.At least 7 state lawmakers and Governor Heineman will speak next month at the annual Nebraska Wind Conference in Lincoln.
Drug Take-Back Success
Not quite a ton of unwanted, unused and old prescription drugs were turned in during another collection drive. One collection volunteer said 7 big boxes were filled the first hour. Law enforcement officials see it as a public safety and health issue. These medicines are susceptible to misuse or abuse if they get in the wrong hands.
Police Looking for Men Accused of Abduction
Lincoln police this morning are looking for two men who allegedly abducting a 22 year old woman from the corner of 10th and P Streets just as bars were closing early yesterday (Sunday) morning. Police Capt. Michon Morrow tells KFOR NEWS the woman was on her phone when a man forced her into the back of a waiting car.
SWAT Unit Responds to Domestic Disturbance
A quiet neighborhood off Highway 2 in Southwood sees police officers with guns drawn and the SWAT Unit surround a house near Goldrenrod and Essex Drive on a domestic disturbance call. Capt. Michon Morrow tells KFOR NEWS around 9 o'clock last night, a man with a gun allegedly threatened his wife. SWAT and police talk with the man, who surrenders without hurting anyone.
Address Numbers Important for Emergencies

The last thing you want to have happen during an emergency is rescue crews not able to find your house because they can't read the address. Numbers are either too small, or hard to read, because they are dingy or faded. City codes regulate the size of address numbers, but not everyone is obviously in compliance. It's even harder to locate address numbers at night.
Cost a Possible Problem with Ignition Interlocks
Ignition interlocks are supposed to keep people guilty of a DUI from driving drunk again. Before the car will start, the driver has to blow into the device. If it detects any alcohol at all, the car won't start. Lancaster County Chief Deputy Sheriff, Jeff Bliemeister, says deputies are pulling over more people who are supposed to have an interlock on their vehicle...but don't.
LES Warns of Scammers
Never make a payment over the phone with someone claiming to be from a utility company. It's part of a nationwide scam. Lincoln Electric System officials say they will NEVER solicit you for a bill payment or financial information through any outbound phone calls, door-to-door visits or online.
Crash Near Sprague Kills Rural Firth Man
A 39-year-old rural Firth man died Wednesday night when his pickup rolled off the road near Sprague. Lancaster County Sheriff's Sgt. John Vik tells KFOR NEWS Chad Kranau couldn't make the curve on West Sprague Road at SW 14th, left the road and rolled. Sgt. Vik tells us Kranau apparently had been drinking and was not wearing his seat belt.
Early Blizzard Costs Ranchers Thousands

That early October blizzard in northwest Nebraska cost ranchers tens of thousands of dollars in lost cattle. More than 2,200 cattle died in the cold and snow in Sioux and Dawes counties. Some ranchers hadn't recovered from last year's wildfires, which damaged more than 900 miles of fence line and reduced the region's cattle population to less than 45% of its normal number.
Armed Robbery at Northeast Lincoln Kwik Shop
Two men carrying guns robbed the Kwik Shop at Cotner and Holdrege just before 5am Tuesday. Lincoln Police Officer Katie Flood says both men were armed and demanded money and cigarettes. Both of them left the store with an undisclosed amount of both.
First Hunting Death being Investigated
The state's first hunting death of the year. A 48-year-old Omaha man was shot Sunday near Macy in northeast Nebraska. It's early deer season on the Omaha Indian Reservation. The victim was in a 5-person hunting party when he was shot with a rifle.
Health Insurance Toll-Free Number

Tried signing up for health insurance at healthcare.gov ??? Of 700 Nebraskans getting help from the Community Action Partnership of Nebraska, not one has been successful in completing the process. Roger Furrer, says the web site is moving much faster now than it has at any point.
Rollover Crash being Investigated by State Patrol
The State Patrol this morning (Tuesday) is investigating a rollover crash on I-80 near the Platte River bridge. Around 9 last night, an eastbound car hit the bridge abutment, then a culvert, flipping over, landing on the roof. The driver called 9-1-1, thinking the car was in the river. Troopers combed the Horseshoe Lake area, but couldn't find a thing.
Police Respond to Domestic Assault in Progress
A 41-year-old Lincoln man is behind bars this morning after pushing his girlfriend down several flights of stairs, and telling his dog to attack her son. Police responded to the 200 block of F street yesterday around 8:45PM for a domestic in progress.
LES 2014 Budget Approved, Includes retail increase
As the end of 2013 comes into sight, the city of Lincoln is planning for 2014 - LES is not an exception. On Friday, the Lincoln Electric System Administrative Board approved the proposed 2014 budget totaling 257.6 million dollars. Also approved - a 2.9 percent system-wide retail rate increase.
Drivers Should be on Lookout for Deer
The Nebraska Game and Parks Commission is warning drivers in the state to be on the lookout for deer.The agency says deer are more active this time of year, when crops are being harvested and breeding season is in full swing.Officials say bucks become more active during breeding season, making them bolder and more susceptible to collisions with vehicles.
Construction Starting Tomorrow
There are two areas of construction you should be aware of before you head to work or bring the kids to school tomorrow.
The first - starting tomorrow the rahabilitation of South 56th Street from Highway 2 to Spruce Street will begin, weather permitting. Due to this, there will be lane closures for about three weeks.
Fall in Local Gas Prices
Average retail gasoline prices in Lincoln have fallen more than 11 cents a gallon in the past week, averaging $3.27, according to GasBuddy's daily survey of 146 gas outlets in Lincoln. Including the change in gas prices in Lincoln the past week, prices Sunday were 50 cents per gallon lower than the same day 1 year ago and 44 cents per gallon lower than a month ago.
Thousands Of Nebraskans In Coverage Gap
More than 32,500 Nebraska residents will fall into a health insurance "coverage gap" next year because of the state's decision not to expand Medicaid under the federal health care law. A report released Wednesday by the Kaiser Family Foundation shows more than 5 million poor, uninsured adults will fall into the gap in states that opted against expansion.
Expanded Hours At DMV

Hours are being expanded a little bit at the department of motor vehicles office. Beginning Monday November 4th, the DMV at 46th and R Streets will open the lobby doors at 7 a.m. County Treasurer Andy Stebbing says he's wanted to make the change because there are always people waiting in line when the doors open at 7:30am.
Home Sales up In Lincoln
2013 is turning out to be a booming year for new home sales. Nicole Jensen with the Realtors Association of Lincoln tells KFOR NEWS 470 new homes have new owners in them so far this year, 104 more than all of last year. That new house costs more, too...$28,000 more than 2012.
State Senator to Talk about Gender Income Gap
A Lincoln state senator wants to talk with women about barriers to success in business including an income gap between men and women. Amanda McGill has scheduled a meeting tomorrow (Tuesday) at Omaha Security National Bank and another on Wednesday at the YWCA in Grand Island. A third meeting is planned for Oct. 24 at St. Paul's Methodist Church in Lincoln.
Federal Judge in Nebraska Speaks Up

A federal judge in Nebraska is fed up with Congress and its inability to fund government, including the courts, and says in his Internet blog it's time to tell Congress to "go to hell."
Man in Jail after Breaking in to Apartment
Lincoln Police arrest a Lincoln man moments after allegedly breaking in to an apartment. Capt. Michon Morrow tells KFOR NEWS just before 8:30 Sunday night in an apartment complext at 1331 G Street, a witness watched a man hang around a 1st floor apartment where no one was home. He put on a pair of black gloves and disappeared.
March for Immigration Reform
Thousands marched in Omaha over the weekend to drawn attention to immigration reform. The Families' March and Rally for Dignity and Respect echoed efforts seen last week where tens of thousands of people held more than 180 rallies in over 40 states calling on Congress to pass immigration laws which keep families together and strengthen the economy.
Governor Criticizes Attempt To Block Funding For Vet's Home
Gov. Dave Heineman is criticizing a local veterans service officer who wants to block federal funding for a new veterans home, after the state decided to move it from Grand Island to Kearney. Heineman called the request "outrageous" in an open letter Thursday, and urged state and local officials in Grand Island to condemn it.
Nebraska Is 34th In Tax Rankings
A new report by a national group says Nebraska's tax climate ranks 34th in the nation. The Washington-based Tax Foundation said Wednesday that Nebraska's tax ranking was unchanged from the previous year. Gov. Dave Heineman often points to the group's rankings when advocating for lower taxes. Nebraska scored lowest in property taxes, where it ranked 39th nationally.
Radio Pioneer, Civic Leader Roger Larson Dies
We lost a long-time member of the KFOR family today. Roger Larson passed away after an illness. Roger started at KFOR as a salesman in 1953, then became Vice-President and General Manager over a 40 year career. After his time with KFOR, Roger worked for NBC Bank, which became Wells Fargo. He spent the last four years working as a fundraising consultant for SLR Communications. His memorial service will be 10:30 a.m. Friday at Southwood Lutheran Church
Burglary At Waverly Bar & Grill
Burglars make off with cash and computer from a watering hole in Waverly. Lancaster County Chief Deputy Sheriff Jeff Bliemeister says thieves broke into the Trackside Bar and Grill sometime between midnight and 7am Monday by smashing out the rear glass door. Money was taken from a cash register and a safe in the office. Gone are $8,000 cash and Dell Computer hardware.
Antlerless Hunting Permits

Hunters have less than a month to apply for a permit to hunt in three eastern Nebraska state park areas. The Nebraska Game and Parks Commission has opened the application process for antlerless hunting permits at Eugene T. Mahoney and Platte River state parks; also on that list is Schramm Park State Recreation Area.
Wayne Tornado thought to be an EF3

The tornado that ripped through the northeastern town of Wayne Nebraska has been identified as an EF3. That is what the Nebraska Emergency Management Agency released yesterday - an EF3 has winds between 136 and 165 miles per hour.The agency says that 15 people were reported injured, and one of them critically.
Last Minute Eagles Tickets Released
Pinnacle Bank Arena officials have announced that a limited number tickets for the
Eagles concert on Friday night have been released and are immediately on sale at the arena ticket office, all Ticketmaster locations, online at ticketmaster.com or by phone at 800.745.3000. Pinnacle Bank Arena Ticket Office Hours are 11:30 a.m. to 5:30 p.m. Monday through Friday and evenings of events.
Heinemann: Feds Should Follow States

Gov. Dave Heineman says it's too soon to know how the federal government's partial shutdown will affect Nebraska state government. Heineman said Wednesday that the shutdown wouldn't have much of a short-term impact. But over the long-term, he says it creates uncertainty for Nebraska government officials who work on the state budget. The Governor said the Federal Government should pass a balanced budget like Nebraska does.
University of Nebraska to hold Water Sciene and Policy Symposium
The University of Nebraska's water science and policy symposium and water law conference are scheduled for Oct. 15-16 at Lincoln's Cornhusker Hotel. The Oct. 15 symposium will focus on "Changes: Climate, Water and Life on the Great Plains."
Vintage Cars draws International Attention
There doesn't seem to be many reasons for people from Denmark, Germany, and all across the United States would go to Pierce, Nebraska - but this weekend they are.... and it's for an auction. Starting Saturday at 9:30 AM there will be a vintage Chevy car auction to sell 500 low-mileage vehicles that belonged to Ray Lembrecht.
Flu Season - Time for Vaccinations

If you haven't gotten your flu shot yet - the Lincoln-Lancaster County Health Department recommends that you do. The LLCHD says the vaccine is important for anyone six months or older but especially for those at high risk of developing serious complications if they get the flu, such as pregnant women and who are 65 and older.
Lincoln Trail being widened

Work is about to begin on a Lincoln trail that is used for the city's annual marathon and half-marathon. Lincoln city officials say the project to widen the Helen Boosalis Trail along Highway 2 will start next week. The expansion is designed to accommodate increased participation in the races. The event drew about 10,000 runners this year.
Colorado Farmers Charged In Listeria Outbreak

The owners of a Colorado cantaloupe farm have been arrested on charges stemming from a listeria outbreak that killed 33 people. Federal prosecutors say brothers Eric and Ryan Jensen were arrested Thursday on charges of introducing adulterated food into interstate commerce. The Jensens' attorney didn't immediately return a call seeking comment.
Harper: "Canada Won't Take No For An Answer!"

Canada's prime minister says he "won't take no for an answer" if the Obama administration rejects the controversial Keystone XL pipeline to the U.S. Gulf Coast. Prime Minister Stephen Harper addressed the Keystone XL project, a flashpoint in the debate over climate change, during a visit to New York City. The long-delayed project carrying oil from Canada's oil sands to the Texas Gulf depends on a U-S Permit.
City Gets Bike Lane Grant

Lincoln's efforts to make downtown more bike-friendly got a big boost thursday. A $10,000 grant has been received from People For Bikes, a national group promoting bike riding. It will be used to pay for a 2.2-mile protected bikeway along "N" Street through downtown. The grant will be matched by the Jayne Snyder fund. When it's completed, the bike will connect the Antelope Valley to the Haymarket Area.
Missing Girls Suspected to be headed to Cedar Rapids
Two teenage girls who reportedly ran away from their Wood River homes Tuesday night may be heading to Cedar Rapids, Iowa. The Hall County Sheriff's Office first believed 15-year-old, Elizabeth Radney and 14-year-old, Brooke Wescoatt were first heading to Des Moines, but now believe they are on their way to Cedar Rapids. in a 1995 White Ford F-150, Radney's mother's vehicle.
Flood Waters Head to Grand Island

Colorado flood water is lower this morning along the South Platte, but water levels are beginning to rise on the Platte near Grand Island. Earl Imler with the Nebraska Emergency Management Agency doesn't expect additional issues as the water continues to move east.
E-Cigarettes Regulations
It's not illegal for your young child to buy e-cigarettes. Aaron Guenter, co-owner of GNS Vapor, won't do it. All he sells are e-cigarettes, but he tells our television partner, 10/11 NEWS a person must be 18 to buy in his store. Nebraska Attorney General, Jon Bruning is NOT among 40 attorneys general calling on the FDA to place tough restrictions on the popular e-cigarette.
South 40th Street Closure
South 40th Street is closed this morning from South to Van Dorn streets for water main work. It's right in front of Campbell's Nurseries and Garden Center. Employee, Randy Wolf tells our television partner, 10/11 NEWS now is not the best time for a detour since a lot of sales occur in September, October, November and December, when the water main project is expected to be finished.
Hearings on Public-School Financing
Members of the Legislature's Education Committee want to hear what you have to say about changes to public-school financing. 2 hearings are scheduled Oct. 2nd - one in Hastings and and the other in McCook.
Cher Latest Act Named To Play Pinnacle Bank Arena
Mark May 30th, 2014 on your calendar if you are a fan of Cher. The longtime pop star will be in Lincoln to perform at the Pinnacle Bank Arena when her "Dressed To Kill Tour" makes a stop. Lincoln is among the 49 cities that are part of the tour that starts March 22nd.
Tree Stand Accidents on the Rise
Nebraska Game and Parks officials warn hunters using deer stands this season to be careful. Mike Streeter is the hunter education coordinator of the state Game and Parks Commission and says tree stand accidents are on the rise - and most of them in relation to falls.
Some tips to stay safe:
- always wear a full-body harness approved by the treestand manufacturers association.

Foster Care Review Office Releases Quarterly Report
The Foster Care Review Office has some recommendations for the child welfare system in their quarterly report released Friday. One of them - to work to ensure that services for both the parents and child are in place before children removed from their homes are returned.
Self-Defense Benefit Honoring Omaha Murder Victim

Dozens of women and children learned ways to defend themselves in a class held to honor an Omaha woman who was shot to death in august. Family, friends and strangers attended the self-defense benefit on Saturday. The two-hour class was held as a fundraiser for the family of Andrea Kruger, who was killed on her way home from work.
Winners of "Be Prepared" Awards Announced
Nebraska residents are receiving recognition for their emergency preparedness and response efforts. Lt. Gov. Lavon Heidemann on Friday announced the winners of this year's "Be Prepared," awards which are given to volunteers and community groups. They're sponsored by the Nebraska Emergency Management Agency and the University of Nebraska Public Policy Center.
UPDATE: Flood Waters Continued to be Watched

Flood waters continue to be watched in western and central Nebraska as the swollen platte river reaches its crest. State and local officials continued to work saturday after several close calls overnight. Lincoln County Emergency Management Director Dan Guenther says flood barriers are what helped to avoid an evacuation order in the town of Hershey.
Drivers Warned of Harvest Season Traffic
The Nebraska State Patrol is reminding motorists to use extra caution as harvest season begins.The patrol says drivers can expect to see an increase in combines, grain carts, tractors and other slow-traveling farm equipment on the roads. The size and dimension of their loads can reduce visibility, so motorists are urged to use caution when following or attempting to pass.
Nebraskans Encouraged to Plant Trees
Nebraskans are being encouraged to take advantage of this beautiful fall weather and plant some trees. These trees then will replace those lost to the drought and will enhance local communities. One group working on this project - ReTree Nebraska - who is planning a series of events across the state starting tomorrow to encourage tree planting. This comes after cities all across the state
Buffet Invites Minnesota Dairy Queen Manager to Omaha
A Dairy Queen manager in Hopkins, Minnesota, who came to the aid of a visually impaired customer, has gone viral on the Internet and social media. On September 10th, Joey Prusak saw one of his regular customers come in to order a sundae. While paying, the visually impaired man dropped a $20 bill on the floor. Another customer picked it up put it in her purse.
Drugs and Cash Found in Northeast Lincoln
Police have uncovered a large amount of meth, other drugs and cash at a house near 71st Street and Colfax Avenue. Officers found less than a half pound of meth, smaller amounts of cocaine, hydrocodone and marijuana, $800 in cash and 2 kids. Inocencio Segura Jimenez was arrested for possession with intent to deliver and child neglect.
Fire Quickly Put Out at Northwest Lincoln Lounge
The fire is out at Zell's Lounge, 1011 West Dawes. Lincoln Fire and Rescue Division Chief, Roger Bonin, tells KFOR NEWS a storage unit attached to the side of the main building appears to have caught fire just after 7am Thursday morning. Flames may have extended down basement stairs. LFR inspectors will determine how it started and how much damage was done.
Keystone XL Pipeline Supporters in Washington D.C.
Two supporters of the Keystone XL pipeline in Nebraska are in Washington today to testify before a House subcommittee. Dennis Houston, president and CEO of the Norfolk Area Chamber of Commerce, appears before the House Commerce Subcommittee. Ron Kaminski, business manager for the Laborers Local 1140 in Omaha, will also speak in support of the project.
Perlman Touts Growth In State Of University Address
The University of Nebraska says enrollment at its five campuses has grown to the highest total in 20 years. Total enrollment hit 50,705 this fall, a 1 percent increase over last year. Last fall the figures totaled nearly 50,200 students, a drop of 0.4 percent from fall 2011. Enrollment rose 1 percent at the Lincoln campus.
Former Astronaut Joins Aerospace Engineering Program
A former astronaut who flew two trips to the International Space Station will join Iowa State University's aerospace engineering program. Clayton Anderson, an Omaha, Neb., native and an ISU graduate, will work with freshmen aerospace engineering students, engaging them in hands-on problem solving and helping design cutting-edge research projects.
Opponent of Keystone XL pipeline to visit Nebraska
A billionaire investor who has spent more than $2 million fighting the Keystone XL pipeline is traveling to Nebraska to meet with local opponents of the project. Asset manager and philanthropist Tom Steyer will help dedicate a barn that opponents are building in the project's expected path.
Alternative Inmate Sentencing Methods
Eventually most people in prison will be released. Most will get out after completing a probationary program. It costs about $6 a day to pay for that person compared to $35,000 a year to keep that inmate behind bars. Omaha Senator, Brad Ashford, is evaluating alternative sentencing methods to put non-violent offenders in programs which help them, rather than sending them to jail.
John Mayer At Pinnacle Bank Arena Nov. 22nd
The list of big name musical shows coming into the Pinnacle Bank Arena grew by one more Wednesday. John Mayer will be at the arena November 22nd....just one night before Elton John. The announcement has been leaking out...appearing first Wednesday morning on Mayer's website...and by late afternoon on the Pinnacle Bank Arena Facebook page.
LPD Investigating Rash Of Burglaries
Lincoln Police continue to investigate a rash of burglaries. In the last week, there have been 5. Two of those burglaries were reported on Thursday morning by employees opening the business for the day. Officer Katie Flood says burglars entered Le Nails in the 2400 block of north 11th through a broken window. Someone went through the nail stations and rummaged through a cabinet.
LPD SWAT Team Makes Drug Arrest
A suspected drug dealer is in jail Wednesday after Lincoln Police and the SWAT team executed a search warrant at 1315 "F" Street, Apartment #19, just before 3a this morning. Police spokesperson Katie Flood says officers found Jeffery Buford in the bedroom along with over $1000 in cash, a small amount of marijuana and 160 grams of a substance that police suspect is crack cocaine.
State College Board Asks To Judge To Dismiss Suit
The Nebraska State College board of trustees is asking a judge to dismiss a lawsuit filed by the mother of a Peru State College student who disappeared nearly three years ago. Attorneys filed the motion in the lawsuit filed by LaTanya Thomas. She alleges that the college and other officials failed to protect her daughter, Tyler Thomas, from fellow student Joshua Keadle.
Beatrice Man To Be Sentenced In October For Felonies
A 37-year-old Beatrice man faces sentencing in October after being convicted of several felonies. Gary Kuhn made a plea deal with Gage County prosecutors, who dropped or reduced several charges in two cases. Court records say Kuhn pleaded no contest to four charges and guilty to another on Wednesday. His sentencing is scheduled for Oct. 9.
Pinnacle Bank Arena Keys Turned Over To City
The City of Lincoln has taken possession of the Pinnacle Bank Arena. A Certificate of Occupancy was completed Monday. Arena General Manager Tom Lorenz told the Lincoln City Council a certificate of occupancy was presented to the Mayor's Office, and Lorenz received the keys from the contractor.
Czech Ambassador Visits Nebraska
For the past 20 years, the Nebraska National Guard has been linked with the Czech Republic thru the Guard's "State Partnership Program", a federal Department of Defense connection between American states and countries around the world for the purpose of making the world safer.
Grant Money To Help In Research of Keeping Kids In School
University of Nebraska-Lincoln researchers have been given a $3 million federal grant to evaluate a program that uses parent-to-parent support to help families keep kids in school. Researchers will be checking the Parent Connectors Program designed to help children with significant conduct and impulse problems, such as lashing out at teachers or fighting with classmates.
Film Featuring Lincoln to be Shown at the Grand Theatre
A feature-length movie, shot in Lincoln's near south neighborhood, will premier at the Grand Theatre tonight, running for 7 nights. Vino Veritas was produced and directed by Sarah Knight, a Lincoln native who graduated from The University of Nebraska School of Journalism in 1991. It's the story of two couples having drinks before going to a halloween party.
LPS Studnets No Longer Sent Home For Lice
About 1 percent of Lincoln Public School students get head lice every year but this year, students will stay in school if they get them. The LPS policy used to be to send the child home, but LPS Health Service's spokesperson, Marjorie Theel, says administrators don't want students missing school for something that isn't interfering with learning.
Survey Predicts Slow Economic Growth
Conductors of a monthly survey of business leaders in nine Midwest and Plains states say the region's economy will grow in the coming months, despite a fourth month of decline in the survey's overall index. The overall economic index for the region declined to 53.5 in July from June's 55.6, but any score above 50 suggests growth. (Photo: Dr. Ernie Goss)
Two Men Arrested In Gunshot Incident Around Capitol
Two men have been arrested in connection with a gunshot being fired early this morning near the Capitol. Officer Katie Flood says witnesses reported hearing yelling and then a gunshot just before 7a. Police found two spent gun shells in an alley around 18th & J. 34-year-old Daniel Brenneise and 21-year-old CaeJuan Collier gave conflicting reports as to what happened prior to the gunshot. (Photo: Collier, Brenneise)
Red/White Volleyball Scrimmage On Sale Aug. 7th
Tickets for the 2013 Red/White Volleyball Scrimmage at the newly-renovated Bob Devaney Sports Center go on sale Wednesday, Aug. 7. Husker fans will get their first glimpse at the new home of Nebraska volleyball. Reserved seats are $10 and can be purchased at Huskers.com.
Lawsuit Against City Filed By Donation Box Owner For New Ordinance
The City of Lincoln has been sued over its new ordinance that would ban outdoor donation huts that primarily benefit for-profit companies rather than the charities whose names are on the huts. The federal lawsuit was filed Monday in Lincoln for Linc-Drop Inc., which is based in the Omaha suburb of La Vista.
Director of Administrative Services Stepping Down
Nebraska's Director of Administrative Services (DAS), Carlos Castillo is leaving that position to take a job outside of state government. Gov. Heineman and Castillo had a conversation earlier in the week in which they set the leave date as today. D-A-S is responsible for 11 divisions of government that provide services ranging from accounting to building management. State Budget Director, Gerry Oligmueller, will serve as acting D-A-S Director.
Bellevue School Robbed Thursday Morning

An early morning burglary at a Bellevue high school. Police say two suspects broke into Bellevue East High School early Thursday morning . With keys from an administrative office, the burglars took three laptops, a camera and cash. Damage and loss is estimated at $20,000.
Whiteclay Beer Distributor Stops Shipments on Safety Fears
Selling beer in Whiteclay, Nebraska, is a profitable business. The Liquor Control Commission shows Whiteclay's four liquor stores sold nearly 5 million cans in 2010. That's about 13,000 cans a day in a tiny town of 14 people, for gross sales of $3 million. But it's more dangerous to deliver beer. On Monday, someone shot pellets at a delivery truck.
Lincoln Woman Turns Herself in for Embezzlement

A Lincoln woman turned herself in yesterday after embezzling over $102,000 dollars from the hotel she manages. Quality Inn corporate sent auditors to the Lincoln hotel on Northwest 12th Street after noticing the amount of cash being taken in did not match deposits made by manager 60-year-old Margaret Jones.
Nebraska Obamacare Opponents Fight Against Law
New warnings about the approaching Affordable Care act today, the Nebraska Health Care alliance found little optimism among its members today about solving problems through Obamacare. Doug Kagan of the Nebraska Taxpayers Union told KFOR a lot of people don't realize all the new taxes it levies.
Data Source Hosting Electronics Recycling Event Friday
Do you have a few electronics lying around that you never use? Well, you can finally get rid of them in a way that's safe for the environment. Data Source Technology and Printing Solutions is hosting a Electronic Recycling Event this Friday, July 12 from 1 to 4 p.m., at 3505 North 48th street.
State Treasury Saves More Than $800,000
Nebraska's State Treasurer went into office looking to cut spending.... and it's worked. State Treasurer Don Stenburg said Tuesday his office spent $818,272 less than what was appropriated by the legislature for the 2011-2013 biennium.
State "Reviewing" Inmate Driver Selection Process
Nebraska's Department of Corrections says the inmate driving a state van in a fatal accident was on official business and has a driver's license. Jeremy Dobbe was heading for the state office building to pick up other work release inmates and return them to the Lincoln correctional center at the end of their work shift. Police say he was speeding, crossed the center line, and ran head on into another vehicle.
Man Arrested In Drug Deal Gone Wrong
Lincoln Police officers are investigating drug sale gone wrong early this morning. Officer Katie Flood said the victim, a 20-year-old woman, admitted she was meeting 29-year-old Tung Doan to sell him marijuana around 2:30 A-M. When she arrived at 26th and L Street, Doan and a man she did not know got into her vehicle. The unknown man pointed a gun at her while Doan grabbed her around the neck.
Reaction varied to Obama Pipeline And Power Plant Restrictions

Nebraska opponents of the Keystone XL pipeline say they're thrilled by President Obama's speech on climate change. Obama said Tuesday that the Canada-to-Texas pipeline project should only be approved if it doesn't worsen carbon pollution. Bold Nebraska executive director Jane Kleeb says the speech will focus new attention on conflicting Federal reports on the Pipeline. Nebraska Senator Mike Johanns called the President's plan "an attack on American family budgets and jobs."
Worker Injured at Eastern Nebraska Plant

A worker has been injured at a Valmont Industries plant in eastern Nebraska.Company spokesman Jeff Laudin says the accident happened around 3 a.m. Monday at the Valley plant. Laudin says it occurred in the building where steel lighting poles are made. Laudin says he doesn't know how the accident happened or the extent of the worker's injuries. The worker was taken to an Omaha
Grand Island Man Pleads No Contest to Child Enticement

Grand Island man has pleaded no contest to attempting to entice a Canadian teenager. The man, 26-year-old Shaun Broxterman, will be sentenced next Friday. Prosecutors say Broxterman exchanged messages and nude photos with the 15-year-old girl between Nov. 12, 2011, and Aug. 22, 2012. Broxterman had been scheduled to be sentenced last, but it was put off because a doctor who conducted an
Man Drowns in Columbus Lake
A helicopter is scheduled to resume the search for the body of a 24-year-old man believed drowned at Lake North near Columbus in eastern Nebraska. Platte County Sheriff Jon Zavadil said that the helicopter, if weather permits, will scan from Lake North down the Loup Canal. Zavadil says his deputies spent hours on Saturday evening and Sunday searching for the body of Jorge Manuel, of Madison.
Manufacturing Growth In Nebraska Gets High Mark
The best grade Nebraska could get from a Ball State study on manufacturing growth was a B+ and that came in the category of "Human Capital". Nebraska's worst grade was a D- in "Sector Diversitfication".
Hastings Offers Bid for Veterans Home
Hastings is offering more than $8 million as part of its bid to secure a new Nebraska veterans home, a state project that's expected to generate high-paying jobs and other economic benefits.
Big Ten Announces 2015 Conference Football Schedule
The Big Ten Conference announced the conference schedule for the 2015 football season on Monday morning, as approved by the Big Ten Directors of Athletics. The 2015 Big Ten schedule will consist of eight games, before the conference makes the move to a nine-game schedule in 2016. Nebraska will open the 2015 Big Ten schedule at Illinois on Oct. 3, 2015.
Cold Case Investigators Looking For Links Between Slayings
Omaha cold case investigators have been looking for links between this week's slayings of a Creighton University professor and his wife and the 2008 slayings of an 11-year-old boy and his family housekeeper. The professor, Dr. Roger Brumback, was a colleague of the boy's father and mother at Creighton's medical school. They are Drs. William and Claire Hunter.
Legislature Opts For Study On Plane
Lawmakers have pulled funding to buy an airplane from the University of Nebraska Foundation, choosing instead to study whether better options are available. The Legislature voted 26-14 Friday on an amendment to a state budget bill that withdrew more than $2 million for the purchase.
Economic Index Slips

A 2-point slip in the monthly economic index for nine Midwestand Plains states, including Nebraska. The Mid-America Business Conditions survey slipped to 56.8 in April...any indicator over 50 reflects potential economic growth. The confidence index rose to 59.9 last month.
Register Online For Swimming Lessons

It's time to sign up for swimming lessons. This will be the first year that the American Red Cross "Learn To Swim" program will be offered through Lincoln Parks & Recreation. That means you can register online at parks.lincoln.ne.gov. Lessons run June through August and are offered for all ages, including children as young as six months.
Lost Boy Found By Neighbor

A 3-year-old boy has been reunited with his family, after he went missing Tuesday afternoon near Branched Oak Lake. Lancaster County Sheriff Terry Wagner says the boy was out playing by a shed. His mother went inside for a short time and when she returned, the boy was gone, along with the family's dog.
Senator Haar Recovering From Mild Heart Attack
A Nebraska state senator is recovering at home this week after suffering a mild heart attack. An aide says Sen. Ken Haar of Malcolm had the heart attack on Friday. Haar was given medication, but surgery wasn't required. Haar's office says the senator is expected to recover and return to the Capitol next week. The 70-year-old Haar was first elected to the Nebraska Legislature in 2008.
Another Approval For Wind Farm

A new electric generating plant is one step closer to reality. The Gage County Board of Supervisors has approved a special use permit to allow a proposed $138 million wind farm that will straddle the Jefferson-Gage county line. The board unanimously approved the Steele Flats Wind Farm, one week after it was OK'd by the Jefferson County Board of Commissioners.
IBM Chooses Baton Rouge Over Lincoln
Lincoln has come in second to Baton Rouge, Louisiana, for a large IBM operation, losing out on nearly 1,000 jobs. On KFOR's Lincoln Live, Mayor Beutler characterized the IBM offer in the West Haymarket area as, quote, "a huge deal...this was as good as it gets", end quote. The mayor said all the IBM jobs would have been high paying, high tech jobs.