Cable Comments Sought
The Lincoln City Council will hold a public hearing Monday, August 25 on a request to transfer the current cable television franchise held by Time Warner Cable to Comcast. The public hearing is part of the Council's regular meeting, which will begin at 5:30 p.m. The Telecommunications/Cable Television Advisory Board has recommended approval of the transfer with 23 conditions.
Suspected Truck Thief Jailed In Missouri
A Lincoln man is charged in Missouri after a police chase that wound through parts of three states before ending in northwest Missouri. Nodaway County Prosecuting Attorney Robert Rice charged 37-year-old Neal Alan Ulfers with tampering and resisting arrest, both felonies. Ulfers was arrested Monday after the chase ended in Maryville.
State Fair Opens Friday
Nebraska State Fair organizers say they'll be ready for the crowd Friday with a variety of entertainment options, plenty of food on a stick and hundreds of volunteers when the event opens. The fair is celebrating its fifth year in Grand Island with a brand new exhibit hall featuring displays from the state Game and Parks Commission and the University of Nebraska-Lincoln's Extension Division.
Hospitals Unify New Identity
A new name will be going on some hospitals in Nebraska and southwest Iowa, including two in Lincoln. All the Catholic Health Initiatives facilities are getting a new name, which will begin with "C-H-I Health". In Lincoln, the change will include Saint Elizabeth's and the Nebraska Heart Hospital.
Protest Concert Near Sell-Out

The Pinnacle Bank Arena isn't the only place selling concert tickets quickly these days. Organizers of next month's Keystone XL pipeline protest concert in Nebraska say the event is nearly sold out. Bold Nebraska says more than 6,500 tickets have been sold for the September 27th concert featuring Willie Nelson and Neil Young. The concert will be held on a farm near Neligh.
Economy May Dip
A new monthly survey of bankers suggests the economy is slowing down in rural areas of 10 states in the Plains and the West. Creighton University economist Ernie Goss says falling crop prices have farmers spending less, and crop prices are expected to continue declining this fall. The overall economic index for the region fell into negative territory to 48.3 in August from July's 51.8.
Panhandle Bond Issue Certified
Voters in the northwest Nebraska city of Chadron will decide whether to approve a one-half percent sales and use tax to pay for a proposed swimming pool center. The Dawes County Clerk's office told city officials Tuesday night that the measure had qualified for the Nov. 4 general election ballot.
19-Year-Old Gets Prison Time
A 19-year-old has been given prison time for trying to rob two Lincoln convenience stores, including one with police officers inside. Shaquille Adams was sentenced to nine to 18 years in prison on charges of robbery and attempted robbery. He will be eligible for parole in about four years. Police say Adams pointed a BB gun at clerks and demanded money at two Kwik Shops in February.
Nebraska Man Given Life Sentence
A 58-year-old Nebraska man has been given a life sentence in the shooting death of a Grand Island attorney. Michael Petersen pleaded no contest to first-degree murder charges. The state agreed not to pursue the death penalty and to drop one charge. In May, Petersen received an initial life sentence for the shooting death of his ex-wife, Nancy Petersen.
Boy Charged in Fatal Texting-While-Driving Case
A 16-year-old Nebraska boy who told officers he'd been texting before a fatal collision has been charged in juvenile court. Cheyenne County Attorney Paul Schaub says one allegation filed Tuesday amounts to misdemeanor vehicular homicide in adult court and the other allegation is texting while driving.
ALS Ice Bucket Challenge: Dave Heineman
Gov. Dave Heineman took an ice-cold shower outside his home to raise awareness about a devastating disease. Heineman completed the ALS Ice Bucket Challenge on Wednesday with help from his wife, first lady Sally Ganem. People who take the challenge douse themselves with a bucket of freezing water to raise money for Lou Gehrig's disease research.
Nebraska ACT Scores Top National Average, LPS Scores Improving
Some good news about this year's ACT exam scores from Nebraska High School students, where the average ACT composite score was 21.7. That's seven-tenths of a point higher than the national average of 21.0 out of a possible score of 36. Students in Lincoln Public Schools that took the ACT this year had a composite score of 20.7 this year, which is slightly higher than last year.
Veterans Affairs Health Care Town Hall August 26
(8-19-14) Veterans and other community members have a chance next week to voice their opinions about the Veterans Affairs health care services. The veterans' town hall will be in the auditorium of the Nebraska-Western Iowa clinic, located in Lincoln just south of 70th and O, at 9 a.m., on August 26. Public Affairs Officer, Will Ackerman, said the town hall is designed to gain open and honest feedback about the health care system.
Increased Patrol in Hall County During State Fair
(8-19-14) The Nebraska State Patrol will bulk up its enforcement in Hall County during the last two Saturdays of August. This in response to heavy traffic due to the Nebraska State Fair. Captain Chris Kolb of Troop C-Grand Island said he hopes the visibility of the troopers will cause people to drive safety and avoid crashes.
977 Students Graduate from New Financial Literacy Program
(8-19-14) An online financial literacy education program has proven successful over its first year, according to State Treasurer Don Stenberg. The Nebraska Educational Savings Trust (NEST) sponsors the program, called Nebraska NEST Financial Scholars. Stenberg said 81 Nebraska high schools used the program during the 2013-2014 school year. That includes 2,214 students--977 of which graduated and are certified as Nebraska NEST Finacial Scholars.
Clarks Woman Dies in Three-Vehicle Accident

(8-19-14) A 25-year-old Clarks woman has been killed in a traffic accident involving three vehicles. The accident occurred a mile west of Clarks in Merrick County. The County Attorney says Heather Stroud was headed east on U.S. Highway 30 when her vehicle was struck from behind by a tractor-trailer.
Lexington Man Gets Prison for Fatal Stabbing
(8-19-14) A 22-year-old man has been sent to prison for fatally stabbing another Lexington resident. Navor Millan pleaded guilty to manslaughter. Millan was sentenced in Dawson County District Court to consecutive sentences of 12 to 20 years for manslaughter and two to five years for using a deadly weapon.
LES Schedules Open House
The Lincoln Electric System will host an open house on the ten-year Duct Installation Project on Aug. 21. The open house will be held at Lux Middle School from 4-7 p.m. The installation of this underground duct allows for quick replacement of existing cable as it ages and begins to fail, reducing the impact to customers.
Willie Nelson, Neil Young to Play Benefit Concert in Nebraska
(8-18-14) A couple of big name musical stars are joining the fight against the Keystone X-L Pipeline. Willie Nelson and Neil Young are planning a concert on the pipeline route in northeastern Nebraska near Neligh. The proceeds of the concert will be donated to Bold Nebraska, the group leading the opposition to the pipeline, and to two groups promoting clean energy projects among Native Americans.
Overnight Storms Knock Out Power, Trees Through
(8-18-14) Powerful storm winds knocked down power lines and trees as hail pounded several parts of Nebraska Sunday night. At least one person was hospitalized after being injured Sunday by hail in northwest Nebraska's Sheridan County. Large hail was reported in Cherry County as well.
Nebraska Asked to Repay $2.5 Million in Mishandled Drug Claims
(8-18-14) Federal officials want Nebraska to repay nearly $2.5 million because they say the state mishandled some Medicaid prescription drug claims. The problem was discovered by an audit the Inspector General of the U.S. Department of Health and Human Services released earlier this month.
Pursuit Starts in Lincoln, Ends in Missouri
(8-18-14) A man who stole a pickup in front of the Lied Center this morning was chased by authorities in three states before he was arrested. Lincoln police chased the vehicle shortly after 9 this morning, but called off the chase because of high speed. A state trooper later spotted the stolen vehicle in Omaha, but didn't catch it before it crossed into Iowa.
Rush Hour Crash Kills One Person
One person is dead, three others suffered non life-threatening injuries in a two-vehicle crash during rush hour Monday morning at 56th and Van Dorn. KFOR News talked to Lincoln Police Officer Tim Abele at the scene, who said the car turned when traffic in the inside northbound lane stopped, leaving a gap for the car to turn. About halfway through the turn, the truck hit the passenger side of the car in the outside lane.
Victim Identified In Sunday's Fatal Crash In North Lincoln
Lincoln Police have identified both the driver and passenger involved in the Sunday afternoon rollover crash along the southbound lanes of the 27th Street viaduct south of Cornhusker. The passenger, 21-year-old Shanna Rurup, was pronounced dead at the scene, while the driver, 20-year-old Cameron Beattie, was hospitalized with non life-threatening injuries according to Police Officer Katie Flood.
Man Accused In January Murder Enters Not Guilty Plea
A 30-year-old man has pleaded not guilty after being found competent to stand trial in a Lincoln murder. LaRon Branch made his pleas Friday in Lancaster County District Court. He's charged with second-degree murder and use of a deadly weapon. In May a judge had ordered Branch to undergo a psychiatric evaluation to see whether he is fit to stand trial in the slaying of Jarvis Long.
One Dead, One Injured in Sunday Accident
A one vehicle accident kills one person in Lincoln around 27th and Cornhusker Highway. Our media partner 1011 News reports that the accident happened around five Sunday evening. Lincoln Police Captain David Beggs said another person involved in the accident was transported to a hospital.
Creighton Hospital to be Replaced
Alegent Creighton Health is planning to replace Creighton University's hospital with a new $35 million medical facility in northeast Omaha. The company announced the 90,000-square-foot project on Sunday. Construction is scheduled to begin next spring, and the facility should be ready in late 2016. The new facility at 24th and Cuming Streets will offer outpatient and emergency services.
Missing Boy Found Safe

A Lincoln nine-year-old is found safe after being reported missing early Sunday Morning. Jaquan Sidney was at a relative's house, in a possible miscommunication between family members.
State Senator to Introduce Immigration Bill, Governor Candidates Divided on Issu
Nebraska lawmakers will have a new debate next year over immigration, an issue that could influence the 2014 governor's race. Republican Pete Ricketts and Democrat Chuck Hassebrook remain sharply divided over whether Nebraska should continue to deny driver's licenses for young immigrants who qualify for the Obama administration's deferred-action policy.
Health Officials Looking for Those who may have TB
Health officials in northeastern Nebraska are tracking down those who might have been exposed to a Norfolk student diagnosed with tuberculosis. The Norfolk Daily News reports that the Elkhorn Logan Valley Public Health Department has worked with the student's family to compile a list of people who may have been in contact with the student.
Possible Problems in Murder Case and Regional Center
Criminal defense attorneys are raising questions about whether Nebraska's state psychiatric hospital in Lincoln has opened itself up to legal consequences after recently declining a judge's order to house Nikko Jenkins, a convicted Omaha killer found too mentally ill to participate in his sentencing. In a compromise, Jenkins is being housed in a Lincoln prison, where hospital staff will treat him.
LPD Looking for Missing Nine-Year-Old
Lincoln Police need your help finding a missing nine-year-old. Jaquan Sidney was last seen around 1:30 Sunday morning at his residence at 3036 North 50th Street. Police Captain Don Scheinost says he is a black male born on January 24th, 2005. Jaquan is 4' 5,'' 75 pounds with black hair. He was last seen wearing a white shirt with animal prints, blue and white checkered shorts and grey sneakers. Captain Scheinost says LPD is actively searching for Jaquan. If anyone has seen him or has any information, they are urged to call 441-6000.
"Back to School" Traffic Enforcement Nears
Next week the Lincoln Police Department begins its annual "Back to School" traffic enforcement project. Officers will be watching for all traffic violations, but will be focusing on motorists speeding through school zones, vehicles driving past school buses with flashing stop arms out and seatbelt violations. Fines over $600 are possible for speeding in a school zone.
LPD Participating in "You Drink and Drive. You Lose"
The Lincoln Police Department will be conducting high visibility traffic enforcement as part of the nationwide "You drink and drive. You Lose" campaign. Beginning Friday and going until September 1st, officers will take a zero tolerance approach to drivers under the influence of alcohol or drugs. Last year, LPD officers arrested 1,379 drivers for driving under the influence.
800 NU Students Get Degrees
Around 800 University of Nebraska students are getting their degrees at nine Saturday morning at Pinnacle Bank Arena. Both bachelor's and graduate degrees will given out at the same ceremony for the first time since 2007, because the arena is larger than the Bob Devaney Center.
UPDATE: Police Identify Truck Driver in Collision with School Bus
(8-14-14) UPDATE: Police have identified the man killed in a collision between his pickup truck and a school bus early Thursday morning northwest of Valparaiso in southwestern Saunders County. Saunders County Sheriff Kevin Stukenholtz said the driver of the pickup truck, Steven J. Jedlicka, age 50, of Schuyler, was pronounced dead at Bryan-LGH Thursday.
Berkshire Hathaway Stock Reaches All-Time High
(8-14-14) The stock price of Warren Buffett's Berkshire Hathaway company has topped $200,000 for the first time. Class A shares of Berkshire jumped past the milestone to an all-time trading high of $201,625 Thursday morning. The shares have long been the most-expensive U.S. stock.
North Dakota Joins Lawsuit Over Missouri River Flood Damage
(8-14-14) North Dakota has become the sixth state to have residents join a lawsuit against the U.S. Army Corps of Engineers over Missouri River flood damage. Flooding in previous years - particularly 2011 - prompted a March lawsuit by more than 200 landowners in South Dakota, Nebraska, Iowa, Kansas and Missouri.
Early Teal Duck Season in Nebraska Next Month
(8-14-14) Nebraska will have an early teal duck season next month over the entire state. The 2014 season dates are Sept. 6-14 in the High Plains zone - roughly the northern half of the state - and Sept. 6-21 in the Low Plains zone - the southern half. The Nebraska Game and Park says the northern half of Nebraska previously had been closed to an early teal season.
State Senator Becomes ACLU of Nebraska Executive Director
(8-14-14) The American Civil Liberties Union of Nebraska has named a state senator from Lincoln as its executive director. Sen. Danielle Conrad will join the group in November. She is leaving the Legislature in January due to term limits. Conrad worked as a policy counsel for the group Nebraska Appleseed before serving as a lawmaker.
UNL Athletic Budget Reaches All Time High
(8-14-14) The University of Nebraska-Lincoln's athletic budget will top $100 million for the first time in 2014-15, with much of the increased spending coming in the area of football recruiting. The Athletic Department says the budget for the 24-sport program this year is $103 million. That's up 10.7 percent from the $93 million budget of 2013-14.
Ground Broke for New Nebraska State Patrol Crime Lab
(8-14-14) The Nebraska State Patrol will get a new crime laboratory worth $9,000,000. The Patrol joined state and local officials on Thursday, August 14, for a ceremonial groundbreaking at the site of the new facility, located in northwest Lincoln at 3977 Air Park Road. The Lincoln Airport Authority will pay for facility, for which construction has begun.
Bond to Relocate Fire Stations, Improve 911 System
(8-14-14) A $29.5 million bond issue will go before the Lincoln City Council for consideration to put on the November 4th general election ballot. Mayor Beutler says the bond will help in the upgrade of the 911 communication system, which hasn't been updated in more than 25 years, and help build two new fire stations that would replace a couple of existing facilities.
Grant to Lincoln Fire and Rescue for New Breathing Equipment
(8-14-14) Lincoln Fire and Rescue has been awarded a federal grant of more than $1.3 million to replace all the department's Self Contained Breathing Apparatus (SCBA). Fire Chief John Huff said the devices they had before were purchases 14 or 15 years ago and the technology has since advanced.
Second Arrest in Lincoln Burglary
(8-14-14) Lancaster County deputies made another arrest in a burglary that happened Saturday morning at a home in the 11600 block of Van Dorn. Chief Deputy Jeff Bliemeister says a search warrant was served at an apartment near 86th and Leighton Wednesday, where they recovered more stolen property and found evidence of marijuana and items to make counterfeit money. Bliemeister says they arrested 24-year-old Darwin Martin.
Annual Tuition Mission to Kick Off, Send Winner to UNL for One Year
(8-11-14) Someone will attend the University of Nebraska in Lincoln for one year for free after he or she wins Tuition Mission. It's coming up next week, and it's sponsored by our sister station KFRX. KFRX DJ Matt McKay said this is the ninth season the station has sponsors this effort. Those registering to win will be on a school bus for four days.
City Council Votes to Keep Tabs on Problem Properties

(8-11-14) The City Council has unanimously approved an ordinance that will help the city create a registry of vacant homes and buildings in order to help deal with neglected and abandoned properties. Council Chairman Doug Emery is more than happy about the ordinance. "This will give the city another tool in the tool box to go after those properties that are the worst of the worst," Emery said.
FEMA to Give Free Advice to Re-builders of Tornado-Torn Structures
(8-11-14) Anyone Rebuilding or fixing property damaged in recent tornadoes can get some free expert advice. The Federal Emergency Management Agency will have specialists on duty this week in Beaver Crossing and Seward. Their mission will be to answer questions about safe rooms and the best ways of protecting homes from future disaster-related damage.
State Patrol Investigates Adams County Inmate Death

(8-11-14) The Nebraska State Patrol is investigating the death of a 39-year-old inmate at Adams County Jail in Hastings. The body was found in a cell around 6:30 a.m., Saturday. Sheriff Gregg Magee says the man's death does not appear to be from natural causes. Magee identified the man as Matthew Arterburn.
Nebraska Tax Receipts $1 Million Less than Projections
(8-11-14) Tax receipts for the State of Nebraska were slightly below projections in July. The State Department of Revenue said Monday that the state's net tax receipts for the month totaled $241 million. Nebraska was projected to collect $242 million in its certified revenue forecast. Net revenue from sales-and-use taxes and corporate income taxes came in higher than projected.
Arrest Made in Burglarized Bethany Businesses
(8-11-14) Scuba accessories, a laptop, some cash and even a Harley-Davidson clock were found in the home of a 26-year-old Lincoln man accused of burglarizing at least two Bethany area businesses. Lincoln Police Officer Katie Flood says Markus Lopez was actually developed as a suspect last September, after his business card was found at the scene of a burglary at Cook's Cafe near 66th and Dudley.
Police Looking for Thief of $19,000 in Tires
(8-11-14) Police are trying to find out who stole more than 40 truck tires worth close to $19,000 after breaking into a locked trailer at Cross Dillion Tire near SW 40th and West "O." Officer Katie Flood says the tires were found missing on Friday and may have been taken sometime during the previous week. There are no suspects.
Stacked Court Dates for Columbus Teen on Murder, Assault Charges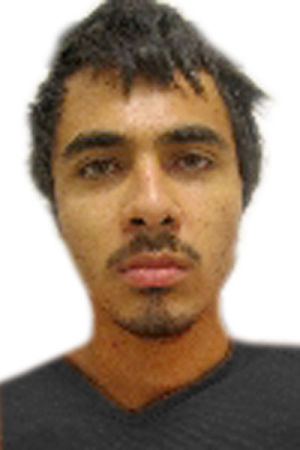 (8-11-14) A Columbus teen is expected to be in court twice this week. Nineteen-year-old Chase Micklevitz is charged with murdering 58-year-old Deanna Micklevitz on July 30th in her Columbus home. Micklevitz has a Wednesday hearing for the murder charge and is scheduled to be in court again on Friday for sentencing due to assauling two corrections officers.
New Study Quadruples Keystone XL Pollution Projections
(8-11-14) A new study concludes that the Keystone XL oil pipeline could produce four times more global warming pollution than the State Department calculated this year. The proposed pipeline would carry oil from tar sands in western Canada, through Nebraska to Texas.
Hearing Set to Find Psychiatric Facility for Jenkins
(8-7-14) A judge has set a hearing to find a psychiatric facility that will treat an Omaha man found too mentally unfit to undergo sentencing for killing four people. The hearing will be held more than two weeks after Douglas County District Judge Peter Bataillon ordered Nikko Jenkins to the state's psychiatric hospital in Lincoln for treatment.
La Vista Elder Sentenced for Omaha Fatal Crash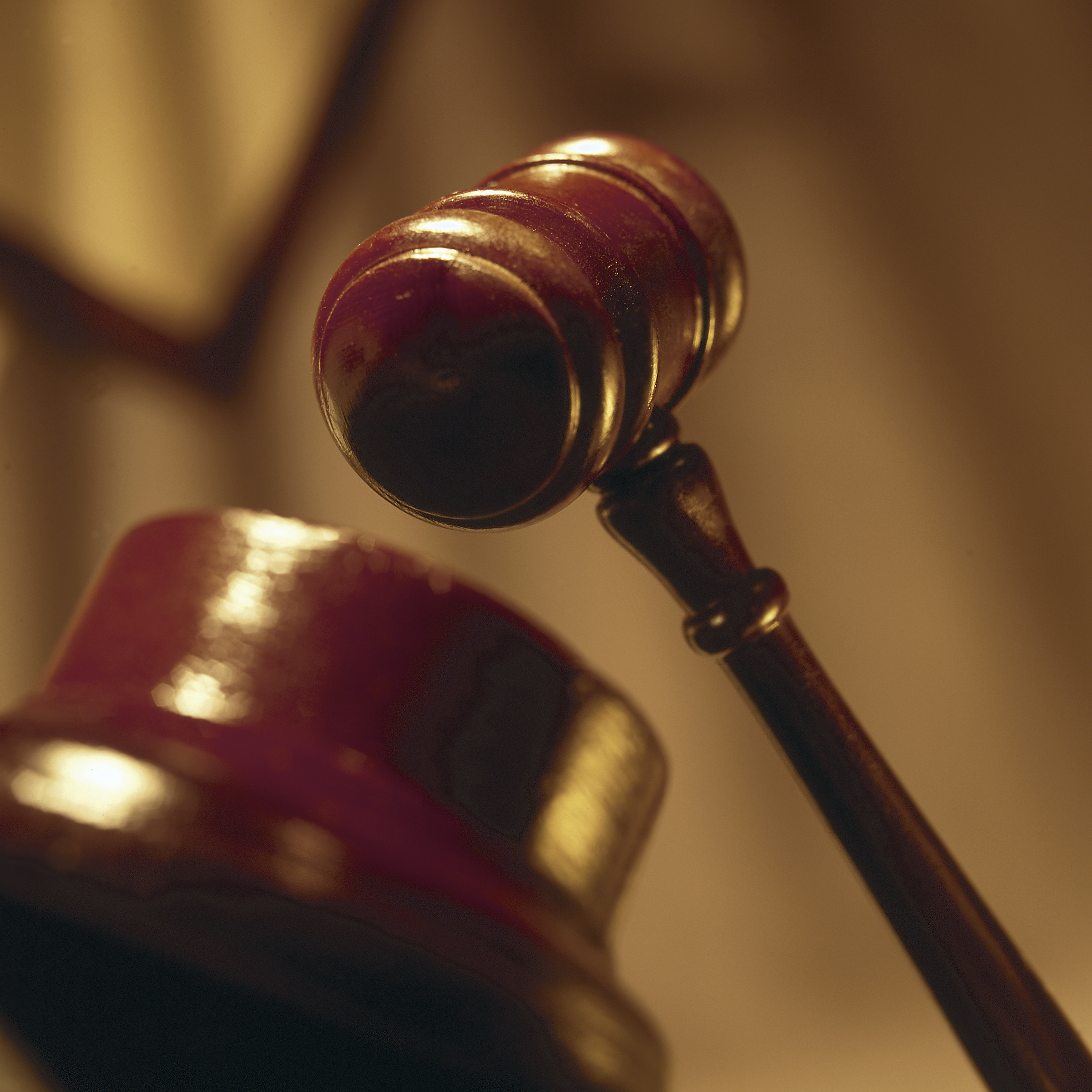 (8-7-14) An 82-year-old woman has been given two days in jail and two years of probation for a March crash that killed a bicyclist on the west side of Omaha. Ruth Jeffers, of La Vista, was sentenced on Thursday. She'd pleaded guilty to misdemeanor vehicular homicide. Authorities say Jeffers swerved across a traffic lane on March 13 and struck 56-year-old Jim Johnston.
Fallen Military Hero to be Honored August 8
(8-7-14) A Lincoln funeral will be held Friday, August 8 for a 30-year-old Army soldier who died in Afghanistan. The Defense Department says Staff Sgt. Benjamin Prange died July 24 after the vehicle he was riding in hit an explosive device. His funeral is scheduled to begin at 10 a.m. Friday at Southwood Lutheran Church. Interment with full military honors will follow at Lincoln Memorial Park.
Hall County Debates Action of Excess Revenue
(8-7-14) Hall County officials have what other county officials might say is a happy problem: what to do with excess revenue. Spend the $695,000 on maintenance and other needs? Cut the tax levy? The questions arose this year because the county has an estimated $432 million in new property valuation on the books.
Pershing Center Holds Last Concert August 6
(8-7-14) The Goo Goo Dolls will be known as the last live act at Pershing. It's not the last event at Pershing; the No Coast Derby Girls still have some matches this month, but the Goo Goo Dolls will be the last concert. Their last encore song on August 6 was a Supertramp cover, "Give A Little Bit."
Nebraska Motorcyclist Dies in South Dakota Crash

(8-7-14) A Nebraska man is killed in a South Dakota traffic crash. 48-year-old, Paul Thomsen of Pender, was riding his motorcycle near Nemo, South Dakota, when it and a car side-swiped each other on a curve. Thomsen lost control of his bike and crashed. He was not wearing a helmet. The driver of the car was not hurt.
School Supplies Needed for Low Income Children
(8-7-14) The Salvation Army of Lincoln is asking the public for donations of school supplies--particularly backpacks. The group will holds its annual school supply distribution for low income children next week. They're expecting about 500 children, but so far only have supplies for about half of them.
Fire Destroys Camper In North Lincoln Mobile Home Court
Plenty of smoke and flames filling the air from the 4200 block of Cornhusker during rush hour Thursday morning. At least one person was hospitalized for what are described as "non life-threatnening" injuries, after a fire broke out in a camper.
Young Jack Hoffman Not In Cancer Remission
When you think of Jack Hoffman of Atkinson, Nebraska, you probably go straight to the image of the 8 year old running for a 69 yard touchdown in Nebraska's 2013 Spring Game. We got to know Jack for his fight against an inoperable train tumor. Jack's cancer has been in remission, but now we learn Jack's brain tumor has grown since an April MRI.
Department of Corrections Suspends Employees Involved In Miscalculating Inmate S
The director of the Nebraska Department of Corrections is taking action against employees involved in purposely miscalculating sentences of hundreds of prisoners, resulting in early releases. Mike Kenney has suspended a number of employees pending completion of the disciplinary process.
Mayor Cancels Sale Tax Hike Proposal
(8-6-14) Mayor Beutler has decided there isn't enough City Council support to ask that a 1/4 cent sales tax increase go onto the November ballot. Council chair, Doug Emery, tells KFOR NEWS he would have voted to put it on the ballot. The mayor needed a "super majority", meaning 5 of 7 council votes.
Fifth Candidate To Run for US Senate
(8-6-14) There may be five candidates on the ballot competing for Nebraska's open US Senate seat in November. Lincoln artist Dan Buhrdorf says he has delivered 5,700 signatures to the Secretary of State's office, petitioning to have his name placed on the ballot. Buhrdorf is a member of the "Tax Wall Street" party.
Police Offer Reward for Fugitive Information
(8-6-14) A reward of up to $1,000 has been offered for information about a man suspected of shooting at officers in Lexington. Lexington Police Chief Tracy Wolf said Wednesday that the local Crime Stoppers put up the money for information about 25-year-old Jose Covarrubias, who is still being hunted.
Nashville Church Donates to Pilger Families
(8-6-14) Northeast Nebraska families affected by June tornados have received help in the form of box springs, mattress and appliances. Members of the Norfolk Church of Christ coordinated the application for and delivery of 90 items to 49 families in Pilger.
Man Dies From Stab Wounds Suffered During Family Gathering
A 77-year-old Lincoln man has been arrested in the fatal stabbing of his 46-year-old son-in-law late Tuesday night at a family birthday party. Police Officer Katie Flood says the victim, Sujay Nooka, was stabbed in the chest allegedly by his father-in-law, Bayapa Lingala. Nooka was rushed to a hospital for surgery and died just before 3am Wednesday.
ATM Stolen From South Lincoln Convenience Store
Lincoln Police are also looking into whoever may have stolen an ATM from the On the Go convenience store near 48th and Highway 2 just before 5am Wednesday. A delivery driver showed up and saw damage to the front of the building.
Tossed Cigarette Causes Two-Alarm Fire
Damage could be $100,000 to an apartment building started on fire by a carelessly tossed cigarette on Tuesday afternoon. The two-alarm blaze near 16th and Garfield Streets was under control in about a half hour. Lincoln Fire Inspector Donald Gross says a carelessly thrown away cigarette started a blanket on fire on the balcony.
State's High Court To Hear Arguments Over Gambling Initiative
Oral agruments involving a legal challenge to the statewide ballot initiative that would allow betting on previously run horse races are expected to start later this month in the Nebraska Supreme Court. Gambling opponents are trying to disqualify the measure from the ballot. Secretary of State John Gale announced last month that he would allow the measure on the November general election ballot.
New Security Protocol For LPS
When school starts next Tuesday (Aug. 12) in Lincoln's public schools, teachers, staff and students will be learning a new emergency response protocol. Instead of a generic CODE RED, the new protocol is a clearly defined and consistent response to various school incidents. The district will use four, consistent actions which can be performed during emergencies.
Stricken Lincolnite Accounts West Nile
(8-5-14) A Lincolnite has West Nile. 26-year-old Alex Munson thinks he was bit by an infected mosquito in Southeastern Nebraska, likely while camping at the Twin Rivers. Munson knew it wasn't the flu when his body hurt so bad he couldn't get out of bed. He said the give-away of West Nile is that achy body pain, especially in the neck and eyes.
Missing Teens in Omaha Assault Case Found in Lincoln
(8-5-14) Two teenagers missing since an assault on a staff member at an Omaha home for troubled girls have been found in Lincoln. The 16-year-old and 15-year-old girls were arrested Monday morning. The Associated Press generally doesn't name juveniles accused of crimes. The two are suspected of attacking the staff member at Uta Halee Girls Village on July 25.
Omaha School Board Discusses $683 Million in Projects
(8-5-14) Omaha school board members are reviewing a pared-down list that still contains $683 million in capital projects being proposed for bond funding. The board took no action on Monday night as members listened to consultants discuss the projects. The board has until Aug. 29 to place a bond issue on the November ballot.
Ponca Tribe Annual Public Powwow August 8-10
(8-5-14) The Ponca Tribe of Nebraska is hosting its annual powwow near Niobrara to celebrate culture, heritage and traditions. The powwow will run from Friday through Sunday at the Ponca Community Grounds, about five miles southwest of Niobrara. It will include dancers, drum groups and vendors. Admission to all events is free, and the powwow is open to the public.
Grand Jury to Investigate Nebraska Prison Death
(8-5-15) A grand jury will look into the prison death of a Nebraska inmate who attacked a state caseworker in 2011. A Nebraska Department of Correctional Services news release says a prison worker found 42-year-old Patrick Howley unresponsive in his cell at Tecumseh state prison just before 7 a.m., on July 27.
Jury Convicts Woman of False Lien Conspiracy
(8-5-14) Federal jurors in Omaha have convicted a woman for filing false liens against several authorities. Donna Marie Kozak was found guilty of filing false liens against two federal judges, Nebraska's U.S. attorney and two of her deputies. She was also found guilty of filing false liens against an IRS special agent. Kozak was also convicted of filing a false claim against the U.S. for $660,000 and for obstructing the administration of IRS laws.
Mandatory Corrections for Northeast Nebraska Hospital
(8-5-14) Federal authorities are giving a northeast Nebraska hospital less than three months to make corrections before they pull Medicare funding. The Centers for Medicare and Medicaid Services gave Winnebago Indian Health Service Hospital a 14-page list of mandatory corrections on Monday.
Lincoln Woman Killed In Motorcycle Crash
Lincoln Police have now identified the woman killed in a crash early Monday evening at 52nd and "O". Investigators say 24-year-old Jaclyn Kehling of Lincoln was heading east on O Street when her motorcycle hit a car turning off of westbound "O" Street onto southbound 52nd.
Teens Suspected of Burglary/Theft
Three teens are in the Youth Detention Center, after they were caught following a burglary and larceny in north Lincoln Monday night. Police Officer Katie Flood says the three boys got into a 43-year-old man's home in the 4100 block of North 11th around 9pm and managed to steal a Tablet, before the man chased them out of the house.
Governor Candidate Debates Scheduled, Topics Discussed
(7-31-14) The debate on debates is underway in this year's Nebraska campaign for Governor. Three debates are already scheduled between Republican Pete Ricketts and Democrat Chuck Hassebrook. Thursday, Hassebrook proposed six to eight debates, eight to ten town halls, and five jointly released op-ed pieces. A spokesman for the Ricketts campaign told KFOR News a response will be issued shortly.
State Fair to Charge $6 Convenience Fee
(7-31-14) The Nebraska State Fair has decided to charge a $6 "convenience fee" to get assigned seats at the fair's concerts this summer. At previous fairs, people have had to wait in line to get wristbands that would get them into the arena for free, but seats were not assigned. This year, the fair will use Etix, to sell the premium reserved seating.
Fifth Northeast Lincoln Break-in in 24 Hours
(7-31-14) Burglars have struck another northeast Lincoln business--the fifth reported in the 24 hours. Officer Katie Flood says LPD discovered the burglary at Heartland Scuba after a witness reported seeing someone dumping a cash register into a trash can in Bethany Park around 130a.m., Thursday morning.
Teen Takes, Crashes Friend's Family Car

(7-31-14) It started as a sleep over, and ended as crash in a stolen vehicle. Lancaster County Chief Deputy Sheriff Jeff Bliemeister says a 14-year-old boy from Hickman was spending the night with a friend at his home in Firth. When the friend didn't wake up the next morning around 830a.m., the teen decided to take a 2006 GMC Pickup parked in the driveway for a joyride.
Public Nudity Charge Dropped in Lincoln Case

(7-31-14) A child-welfare expert who exposed himself to girls at a downtown Lincoln hotel has made a deal with prosecutors. 68-year-old, Steven Preister of Washington, D.C., has pleaded guilty to disturbing the peace and has been fined $500. Prosecutors dropped a charge of public nudity in exchange for Preister's plea late last month.
NH Man in NE Prison for Toting 65 Pounds Marijuana
(7-31-14) A 30-year-old New Hampshire man caught hauling marijuana through Nebraska has been given two to four years in prison. Ryan Quirion of Nashua, New Hampshire, stopped by a State trooper on Dec. 12th of last year for a traffic violation on Interstate 80 near the Lincoln Airport exit.
Nebraskan Semi Driver Dead After Crash

(7-31-14) Authorities say a Nebraska resident has died after a semitrailer drove into the back of a pickup. Pierce County Sheriff Rick Eberhardt reports that the wreck happened Wednesday afternoon on Nebraska Highway 13 just south of Pierce. He says the northbound pickup was attempting to turn left when it was hit from behind by a semitrailer hauling more than 8,000 gallons of diesel fuel.
Teen Arrested on Suspicion of Stabbing Grandmother to Death

(7-31-14) A Columbus woman has died after allegedly being stabbed by her grandson. 58-year-old, Deanna Micklevitz, called for help Wednesday afternoon, saying she had been stabbed. She died at Bryan Health Medical Center in Lincoln. 19-year-old, Chase Micklevitz, has been arrested and will be charged with second degree murder.
Lincolnite Charged with Intent to Sell Meth

(7-31-14) A Lincoln man is charged with intending to sell more than a pound of methamphetamine. An indictment was unsealed this week charging 41-year-old, Jason Michael Leatherwood with conspiracy to distribute meth between October of 2012 and January of 2014. Leatherwood's trial is set for late September.
"Blended Education" Initiative Gains State-Wide Attention
(7-31-14) Hundreds of school administrators from across the state are in Kearney this week talking about everything from how to get young children interested in learning to data analysis for schools. But one initiative getting a lot of attention is Blended Education or "Blend-Ed," a combination of face-to-face learning and online learning.
United Way of the Midlands CEO Dies
(7-31-14) The United Way of the Midlands says its 47-year-old CEO died from a serious heart problem last week. Karen Bricklemyer's death on Monday came after suffering a rupture or tear in her heart on July 22nd. Funeral services are Friday in Omaha. Bricklemyer moved to Omaha in 2011 after leading the Gainesville, Florida United Way chapter for about eight years.

Thieves Take $4,000 Church Offerings
(7-31-14) Thieves worked in tandem Sunday morning to steal $4,000 from an Omaha church. The pastor at St. Anges Church says after Mass, he was approached by a man asking for money to buy food. The pastor gave him $5, but the man wanted more and followed him into the church. Another man entered the church, saying he needed to confess his sins.
Chunk of 33rd to Close August 1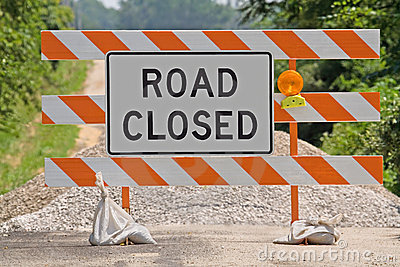 (7-31-14) The stretch between "O" and Vine that was closed for re-surfacing will shut down again Friday morning for installation of Fiber Optic Cable. Northbound 33rd will be closed from "O" to Vine streets and is expected to reopen Friday evening. Single lanes will also close in both directions on "O" Street at 33rd Street from 8 a.m., to 3:30 p.m., Friday and Saturday.
New Bill to Expand Veterans Medical Services

(7-30-14) Veterans Administration medical facilities will expand in Lincoln and two dozen other cities if Congress passes the current compromise bill on fixing the VA. Nebraska Senator Deb Fischer on Wednesday threw her support behind the bill worked out between the House and Senate Veterans affairs committees.
New Democratic Candidate for Lancaster County Board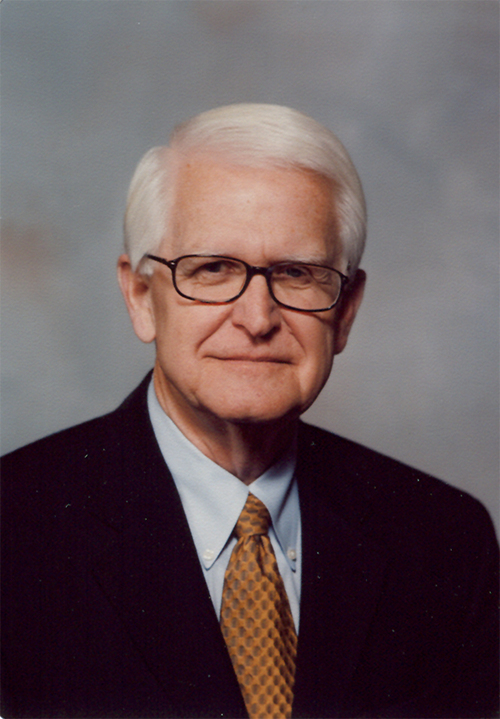 (7-30-14) A member of the Nebraska Legislature will be a candidate for the Lancaster County Board. 28th district Senator Bill Avery was picked last night as the Democratic Party's replacement candidate for the District One board seat. He replaces commissioner Jayne Raybould, who halted her re-election campaign to run for lieutenant Governor.
Omaha Man Pleads Guilty to Hoax 911 Calls
(7-30-14) Prosecutors in Dallas say a member of a "swatting" ring that made hoax 911 calls has pleaded guilty to computer-related conspiracy and retaliation counts. Jason Allen Neff of Omaha, Nebraska, faces up to five years in federal prison in a plea deal over the investigation since 2006.
New Nebraska Health, Crime Stats Out
(7-30-14) August is National Immunization Awareness Month, revealing that Nebraska ranks 11th for having a low rate of drug deaths and few poor mental and physical health days off per month. The United Health Foundation ranks Nebraska 26th for percentage of people smoking, 14th for violent crime, 9th for percentage of adults with diabetes, but nearly the worst state for for binge drinking, coming in at number 48.
Doane Ranks High on Money Magazine College List
(7-30-14) Money Magazine examined colleges across the Midwest and ranks Doane College of Crete 5th highest behind Notre Dame, the University of Michigan at Ann Arbor, Principia College in Illinois and Robert Morris University. Doane was also ranked 10th most affordable college by Money Magazine, with an average net price of a degree at $103,000.
Omaha Plant to Contest Citations for Fatal Collapse
(7-30-14) A livestock feed company says it will contest citations and proposed penalties issued for the collapse of an Omaha plant that killed two employees. International Nutrition has notified the Occupational Health and Safety Administration of the company's intentions.
Hastings Man Accused of Attempted Murder of Officer
(7-30-14) A 29-year-old Hastings man has been accused of trying to kill a police officer who was hanging out of a car the man was driving in an attempt to flee. On Tuesday in Adams County Court in Hastings, Marty Deckert was charged with second-degree attempted murder and three related felonies. Deckert remained in custody on Wednesday, pending $750,000 bail.
Nebraska Crash Kills One, Injures Three

(7-30-14) A collision between a pickup and a sport utility vehicle has killed one person and injured three in south-central Hall County. The accident occurred on U.S. Highway 281 south of Doniphan. The State Patrol says the SUV was headed south when it went out of control, crossed the median and hit the pickup.
Omaha to End Paid Bicycle-Pedestrian Position
(7-30-14) Omaha's mayor has announced the elimination of a paid position that was created to help make the city friendlier to bicyclists and pedestrians. Mayor Jean Stothert doesn't want to use city funds for the bicycle-pedestrian coordinator. The position was created by a former mayor in 2010.
Break-ins at North Cotner Businesses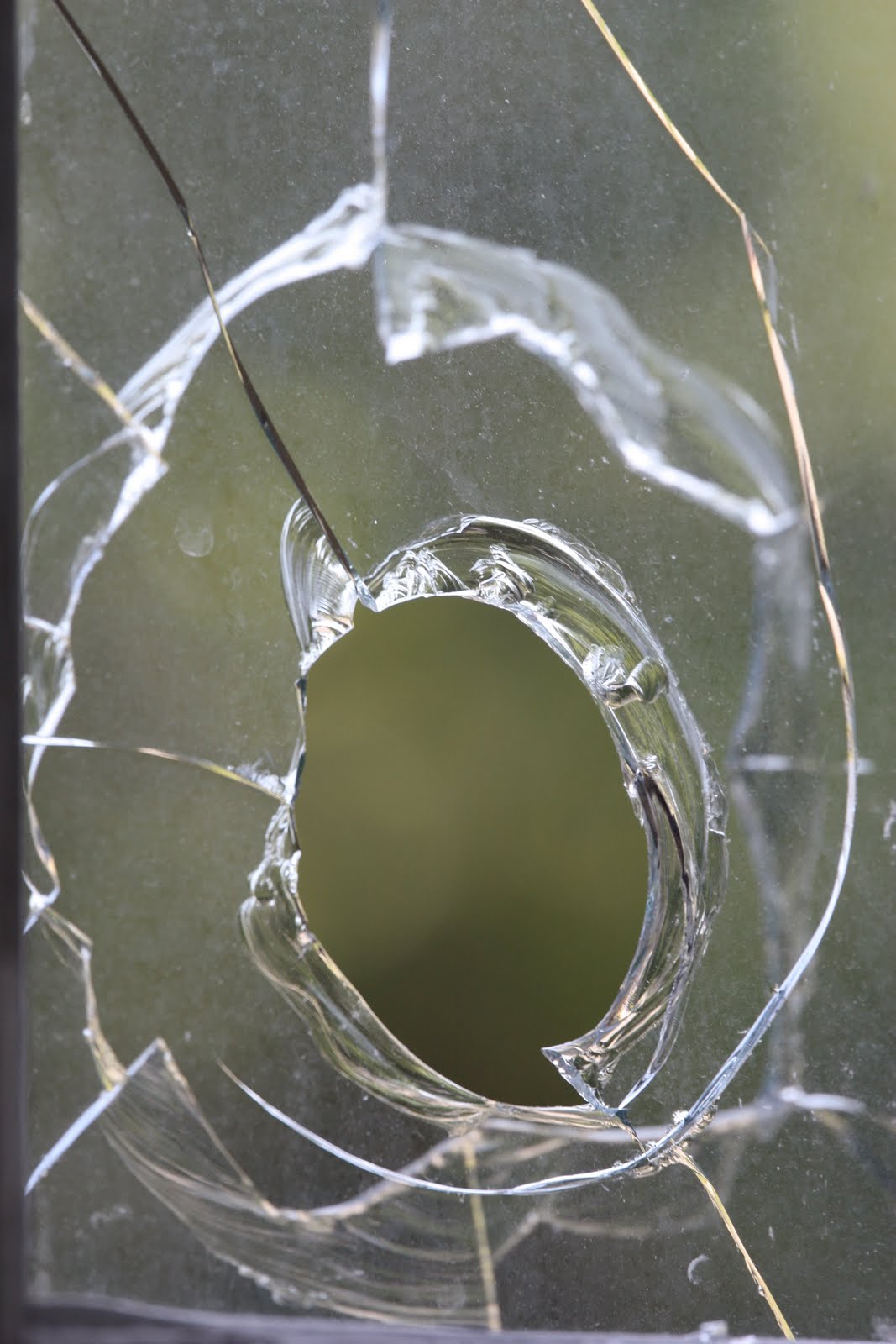 (7-30-14) As of Wednesday morning, police are looking for suspects in four burglaries. A-1 Linoleum, Cook's Cafe, Ming's House Restaurant and Salon Monet were hit Tuesday morning. This is the second time in 20 days that A-1 Linoleum has been burglarized. The first time, thieves threw a rock into the window to get in and took cash from an office envelope. This time, thieves also threw
UNL Opens New Student Housing, Parking Unit
(7-30-14) University of Nebraska-Lincoln students start moving in on Friday into the 50/50 Building at 18th and R. It's called the 50/50 Building because it's half parking and half student housing--a first of its kind in Lincoln. 475 students will live in the 50/50 building plus it has more than 1,600 parking stalls.
Nikko Jenkins Ordered Pre-Sentencing Mental Treatment
(7-29-14) A judge has ordered a man convicted of killing four Omaha people last summer to a state psychiatric hospital for treatment in an effort to restore his mental competency to undergo sentencing. The decision came Tuesday in a brief hearing before Douglas County District Judge Peter Bataillon held after the judge found earlier this month that Nikko Jenkins was not mentally fit enough for a sentencing hearing.
Group Files Lawsuit to Keep Historic Horse Races Off Ballot
(7-29-14) A Nebraska anti-gambling group has filed a lawsuit to keep off the November ballot a measure that would allow betting on previously recorded horse races shown on machines that resemble casino slots. Gambling with the Good Life said Tuesday that it filed the lawsuit on Monday.
New TD Ameritrade Headquarters Recognized for Energy Efficiency
(7-29-14) TD Ameritrade's new headquarters tower in Omaha has been recognized for its efficient design that includes numerous features to conserve energy. The $250 million, 12-story tower opened last year in west Omaha. TD Ameritrade said Tuesday the U.S. Green Building Council gave the building its highest platinum rating for Leadership in Energy and Environmental Design.
Omaha Parents of Seven Killed in One-Car Crash

(7-29-14) An Omaha couple have been killed in a rollover crash off a state highway in eastern Nebraska. Cuming County Sheriff Bradley Boyum says the crash site and crumpled vehicle were found Monday morning about two miles south of West Point, just off U.S. Highway 275. The victims were identified as 40-year-old Yvonne Pivonka and her husband, 41-year-old Franklin Pivonka.
Union Pacific Train Catches Fire, Stablized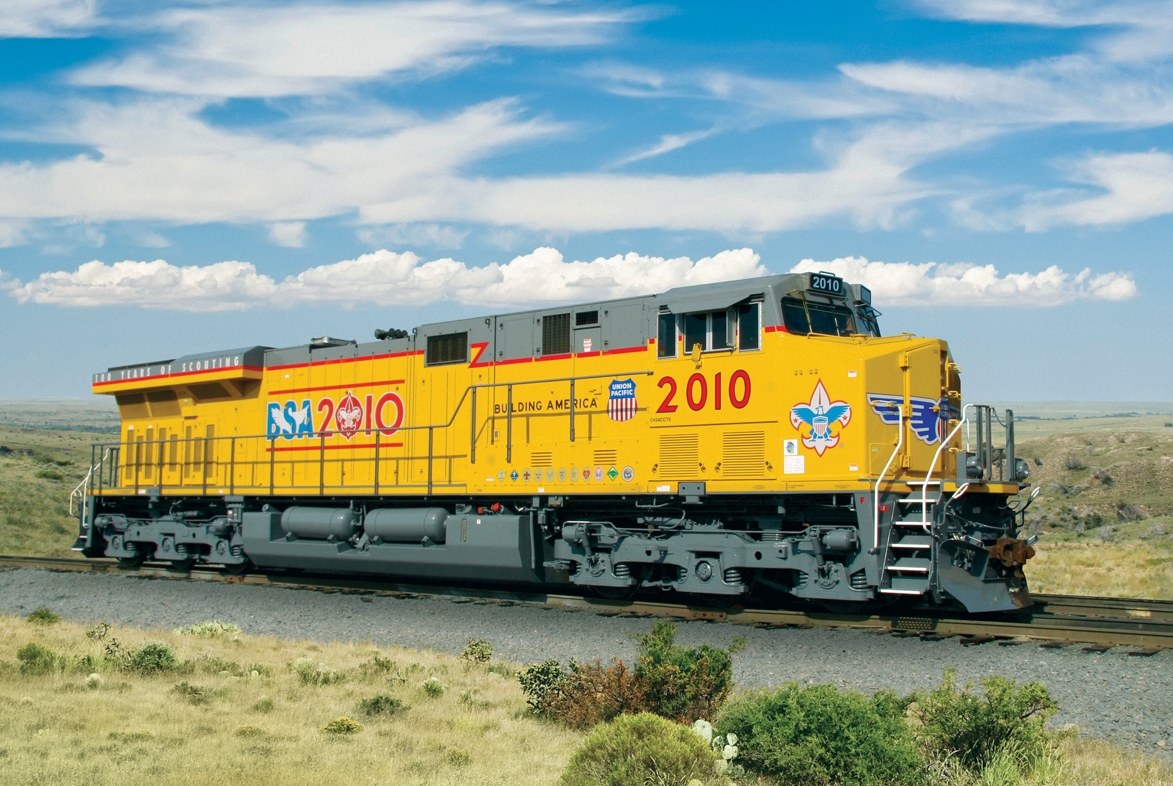 (7-29-14) Firemen have extinguished a Union Pacific train that caught fire and temporarily closed a highway. The eastbound train caught fire northeast of Grand Island. The city's fire chief says a cooling fan in the engine caused the fire. No injuries were reported. U.S. Highway 30 was closed for about 20 minutes so the fire crews could stabilize the train.
LES Launches Community Solar Program
(7-29-14) Not everyone can afford to put solar panels on their roof, but Lincoln Electric System is giving homeowners a way to support solar technology. LES is launching its community solar program called "SunShares." You'll be able to enroll for as little as $3 a month to help LES build a large solar farm, capable of generating 10 megawatts of electricity.
Nebraska Lawyers Rate Nebraska Judges High
(7-29-14) Nebraska lawyers think highly of Nebraska's judges. This year's Judicial Performance Evaluation performed by the Nebraska Bar Association on 137 judges shows about half were rated at 90% or higher. Only 10 judges were given a 70% to 79% approval rating.
Nebraska Lawyers Rate Nebraska Judges High
(7-29-14) Nebraska lawyers think highly of Nebraska's judges. This year's Judicial Performance Evaluation performed by the Nebraska Bar Association on 137 judges shows about half were rated at 90% or higher. Only 10 judges were given a 70% to 79% approval rating.
Study: Third of Americans Reported to Collections
(7-29-14) More than on third of Americans have debts and unpaid bills which have been reported to collection agencies. It's primarily because of credit cards and hospital bills. Mortgages, auto loans and student debt are also going unpaid. Even past-due gym membership fees or cellphone contracts can end up with a collection agency, potentially hurting credit scores and job prospects.
LPS Experiencing Growth
(7-29-14) When school starts, Lincoln's public schools and classrooms will be more crowded. 1,000 new students are coming in and LPS has hired 360 new teachers. The district's boundaries are growing, too. Plans are being made for a new elementary school next year, and a new middle school in 2017.
Various New Construction in Lincoln
(7-29-14) It wouldn't be summer without construction. Here are some road construction sites in Lincoln to be aware of:
Paving work will continue through August on K Street from 11th to 12th.
Sewer work will close Fletcher from 60th to 63rd Streets until August 26th.

Lincoln Man Prisoned for Child Abuse

(7-29-14) A district judge on Friday gave a Lincoln man four to five years in prison on a child abuse charge. Twenty three-year-old Anthony Souza was accused of throwing his child against a wall. He plead no contest to the felony child abuse charges. Souza was arrested for child abuse after his 6-month-old boy suffered skull fractures in early December.
Omaha North High School Plans for New Stadium
(7-28-14) Omaha North High School, Nebraska's current football champion, is thinking about getting a stadium of its own. The Omaha World-Herald reports that Omaha North is the only high school in the Omaha Public Schools system that doesn't have its own stadium for football, track and soccer.
City Clerk to Pay Restitution for Theft
A former city clerk in the south-central Nebraska town of Fairfield has been sentenced to five years of probation and must pay back $55,000 to the city she's convicted of embezzling. Jennifer Bassett appeared at a restitution hearing in Clay County District Court at which prosecutors showed that she took $96,000.
Hickman Soldier Dies in Afghanistan
A local soldier dies in Afghanistan. Two soldiers based at Fort Carson were killed when their vehicle was hit by an improvised explosive device in Afghanistan. The Department of Defense says 30-year-old Staff Sgt. Benjamin G. Prange, of Hickman, Nebraska; and 19-year-old Pfc. Keith M. Williams, of Visalia, California, were killed in Kandahar Province on Thursday.
New Report Focuses on Kids to Prevent Crime

(7-24-14) There's a push to get more kids involved early in education as a way to steer them away from committing crimes later in life. Lincoln's Public Safety Director Tom Casady is among dozens of law enforcement officials in Nebraska that are part of the Fight Crime: Invest In Kids organization, that authored the new report.
Tax Policy Experts Advice Nebraska on Tax Incentives
(7-24-14) Two tax policy experts say Nebraska needs to look beyond jobs and wages when studying whether the state's tax incentives actually work. Experts from the Pew Charitable Trusts told lawmakers Thursday that tax incentives may help some industries add jobs, while doing little to benefit others.
Omaha Day Care Owner Fined $500 for Failure to Report Child Abuse
(7-24-14) An Omaha day care owner accused of failing to report child abuse has been fined $500. Thirty-nine-year-old Jennifer Schmaderer, owner of Grow with Me Day Care, was sentenced on Thursday. She'd pleaded no contest to the misdemeanor charge. Authorities say Schmaderer didn't report the 2012 actions of Sarah Cullen, a former employee at the day care.
Nebraska Economy Recovered from 2008 Recession
(7-24-14) Nebraska's economy has recovered from the 2008 recession. The rest of the country has not. UNL associate professor of economics, Eric Thompson, tells KFOR NEWS Nebraska's economy will slow down over the next three years, allowing the rest of the country to catch up.
Feds Say Insurers Owe Nebraskans $1.5 Million
(7-24-14) The federal government says insurers owe Nebraskans more than $1.5 million in refunds because of a provision in the Affordable Care Act.The U.S. Department of Health and Human Services said Thursday that nearly 16,600 Nebraska residents will be getting refunds, averaging $108 per family.
Horse Race Gambling Item to be Kept on Ballot
(7-24-14) Nebraska Secretary of State, John Gale, has rejected a request to remove a proposed constitutional amendment authorizing machine gambling on pre-ran horse races from the November general election ballot.
Lincoln Sixth Best Place for Business, Careers
(7-24-14) Business experts at Forbes Magazine ranked Lincoln sixth best in their "Best Places for Business and Careers" article. Forbes named Raleigh, N.C. as the number one place for businesses and careers. Lincoln beat out Atlanta, Charlotte, Dallas, and Nashville.
Nebraska Student Stranded in Israel During School Trip
(7-24-14) A Nebraska student is trying to stay safe in Jerusalem as fighting rages on between Israel and Hamas.Tim Turnquist has spent the entire month of July in Israel, getting a first hand look at the violence and destruction of a conflict that has killed more than 650 Palestinians, and more than 30 Israelis.
Emerald Ash Borer Coming to Nebraska
(7-24-14) Enjoy your ash tree while you have it because the Emerald ash borer is coming. There are about 50 million ash trees across Nebraska and Lincoln has thousands of them. Nebraska Forest Program Director, Mark Harrell, says the borer is in Iowa, Colorado and Kansas, traveling across the country in chopped firewood.
Workshop Teaches Landlords Fire Safety
(7-24-14) More than 80% of fire deaths occur in homes with no alarm or a non-functioning alarm. During a fire safety training workshop, fire inspectors emphasized the importance of making sure smoke alarms are installed and maintained because the lives of thousands of Nebraskans depend on it. At the end of the class, each of the landlords received a free smoke detector.

Nebraska State Fair Needs Volunteers
(7-24-14) The Nebraska State Fair needs your help. 500 volunteers have signed up to help, but fair officials but need 800. If you would like to be a volunteer at the 2014 Nebraska State Fair, go to the State Fair web site.
Nebraska General Fund Short $4.5 Million
(7-24-14) Nebraska lawmakers may have to add money to the state's general fund when they convene next year. A legislative report says the state faces a projected shortfall of more than $4.5 million for the new budget year that began this month. Despite the estimate, state officials say Nebraska's overall finances are in good shape.
United Way of Midlands CEO Hospitalized
(7-24-14) The United Way of the Midlands says its CEO has been hospitalized with a serious heart condition. The Omaha-based organization says Karen Bricklemyer is undergoing treatment. Senior vice presidents are handling day-to-day operations, including work on the annual fundraising campaign that kicks off in August.
UPDATE: Suspected Robber, Sexual Assaulter in Jail
(7-24-14) Police have arrested a man in connection with a Tuesday night robbery and sexual assault. Emmanuel Williams was found in an apartment near 11th and Washington late Wednesday morning for an attack near 18th and F Streets Tuesday Night.
Highlands Business Fire Likely By Arson
(7-22-14) There's reason to believe that an overnight fire at a northwest Lincoln business may have been arson related. Police Officer Katie Flood says firefighters who showed up to the Lazy Lane Drive Thru at 5501 NW 1st Street early Tuesday morning found jars full of accellerant outside.
New Stations to Prevent Nebraska Wildfires
(7-22-14) Nebraska has had no major wildfires so far this year but the state forest service now has bases set up to serve a firefighting plane. The stations in Chadron, Valentine and Alliance are storage facilities for water and flame retardant so the tanker plane can reload and get to a fire quickly.
Time Expansion to Nuclear Power Plant Evaluations

(7-22-14) Nebraska's two biggest utilities have until February to evaluate the flooding hazards at their two nuclear power plants on the Missouri River. The report was to have been done in March but federal regulators are giving the utilities more time. The utilities are re-evaluating flood risks at Cooper and Fort Calhoun nuclear power plants in response to a 2011 nuclear disaster in Japan.
New Report Ranks Nebraska 10th in Child Well-Being
(7-22-14) The National Kids Count Report was released Tuesday, ranking Nebraska #10 across the nation in terms of child well-being. That widely arching term covers four main sub-categories: economic well-being, education, health and family and community. Over the years, Nebraska improved in all of them except one--economic well-being.
Man Gets Fourth DUI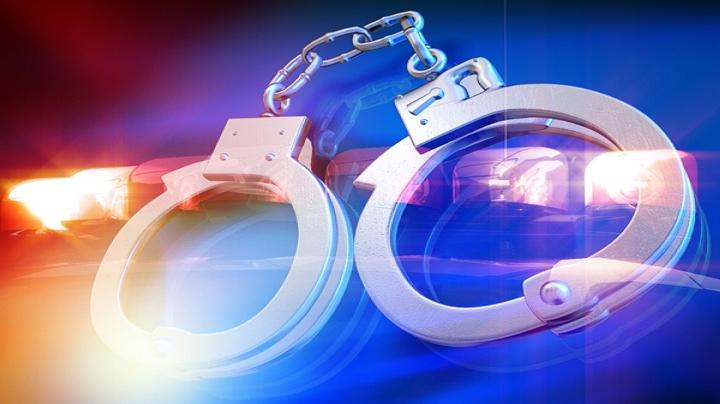 (7-22-14) A man with an apparent history of DUI convictions was caught speeding northwest of Lincoln. Deputies caught up with the speeding SUV driven by 48-year-old John Lindsay of Norfolk along Highway 79 heading south from West Rock Creek Road. Sheriff's officials say speeds reached over 100 mph before he was later captured at Highway 79 and Highway 34.
Lincoln Gang Members Found Guilty in Double Murder
(7-22-14) Just over a year ago, Richard McLaughlin and Tyler Thornburg, members of the True Blue Soldiers gang in Lincoln, didn't have anything to do, so when David Mueller walked by, they decided to "find some work," which was gang lingo for committing a crime. Thornburg hit Mueller in the head with a blue baseball bat and took his wallet.
Self-Defending Teen Fires Shots in Attempted Burglary
(7-22-14) A man shot at least seven times Sunday morning remains in critical condition at a Lincoln hospital. His name has not been released. The man tried stealing a car at 13th and Otoe home. An 18-year-old living in the house fired a warning shot into the air, but the car thief allegedly walked toward the teen, who fired at least seven shots at the victim.
Heat Shortens Cornhusker State Games
(7-22-14) This heat is causing increased safety at the Cornhusker State games. Monday's heat was brutal on over 700 baseball players. State Games official, David Minarik, says when the temperature is near 100, athletic directors work with coaches and umpires to shorten the games.
Gas Prices Drop in Most States
(7-22-14) Average retail gasoline prices in Lincoln have fallen almost a nickle a gallon the past week, averaging $3.48 a gallon. GasBuddy.com shows gas prices in Lincoln Sunday were 20 cents a gallon lower than the same day one year ago and 7 cents a gallon lower than a month ago. GasBuddy.com Senior Petroleum analyst, Patrick DeHaan, says with the exception of Great Lakes states, Wyoming, Ohio, and Indiana, prices are falling in every state.

$99,000 Vegetable Growing in Santee, Macy
(7-22-14) The Center for Rural Affairs in Lyons is getting a $99,000 federal grant to provide training and business assistance to two small businesses that will specialize in growing vegetables. The U.S. Department of Agriculture says it is providing the money to support a Nebraska Native American community to help strengthen tribal business and create jobs. Businesses in Santee and Macy will recieve vegetable growing assistance.
International Nutrition Cited $120,000 in Safety, Health Penalities
(7-22-14) Federal investigators say nine overloaded storage bins on the roof of an Omaha livestock feed manufacturer's plant caused three floors to collapse in January, killing two people. The Occupational Safety and Health Administration cited International Nutrition for 13 violations of safety and health rules and regulators are proposing $121,000 in penalties.
City Council Approves Land to New Middle School
(7-22-14) The City Council has approved the sale of 26 acres of Jensen Park to build a new middle school with a new YMCA attached to it. The land near 84th and Yankee Hill Road was sold to Lincoln Public Schools for just over $1 million. Jensen Park is a 200 acre undeveloped community park. The approval came on July 21, after the third reading of the issue.
Major Nebraska Crops in Good Shape
(7-22-14) 54% of the state's wheat crop is in the bin, just slightly behind the average of 61%. Nebraska's two biggest crops, corn and soybeans, appear to be in good shape. The USDA says 76% of the corn crop is in good or excellent condition and 73% of Nebraska's soybeans are in good or excellent condition.
Increased Patrol at State Parks
(7-22-14) DUI checkpoints and high visibility patrols are coming to Lancaster County state parks for the next 3 weeks. The special enforcement will be focusing on reducing alcohol-related crashes around recreational areas including Branched Oak, Bluestem, Conestoga, Pawnee, Stagecoach and Wagon Train. The enforcement is partly being paid by a $3,000 grant from the Nebraska Office of Highway Safety.
Interpreter Accused of Theft From Client
A Lincoln woman who translated bank information into English for an elderly woman has been accused of stealing more than $13,000 from her. Lincoln police say 19-year-old Martha M. Rik was arrested Thursday on suspicion of theft by deception and identity theft. Court records do not list an attorney. The 64-year-old woman contacted authorities in May to report that money was missing.
First Two Husker Football Games Announced
​(7-16-14) The Big Ten Conference announced kickoff times for this fall's' first two Husker home football games. The Saturday, Aug. 30, game against Florida Atlantic at Memorial Stadium has been set for 2:30 p.m. CDT with television coverage provided by BTN. The Huskers stay at home in week two and will take on McNeese State in a game scheduled for an 11 a.m. CDT.
Walking Pneumonia Outbreak At Nursing Home Turns Deadly

A quarantine has been lifted at a Columbus nursing home where a respiratory illness contributed to the deaths of five patients. The quarantine was imposed June 19 at Golden LivingCenter-Columbus. Health officials say that as of Wednesday, 34 patients and 15 staff members had caught the illness. The home has about 130 patients and 140 employees.
"P" Street Temporarily One Lane
(7-2-14) For several days each of the next three weeks, traffic on "P" Street from 11th Street to Centennial Mall will be reduced to one lane of traffic during daytime, off-peak hours. The lane restrictions are expected to take place Mondays through Wednesdays. The closures will be for asphalt patching and the installation of permanent pavement markings as part of the streetscape project.
Raybould To Be Hassebrook's Running Mate In Governor's Race
Democrat Chuck Hassebrook has chosen Lancaster County Commissioner and Lincoln business executive Jane Raybould to be his running mate in the race for Governor. Raybould, who's a Democrat and Vice-President of her family's grocery store business B&R Stores, says she will serve out her current term as a member of the county board, but will withdraw as a candidate for re-election.
Possible Homicide Victim Identified
Nebraska authorities have identified the 34-year-old man found dead near Beaver Crossing last week. The Nebraska State Patrol says the combination of fingerprint records and tips from the public helped identify Hai Sinh Nguyen of Lincoln. His body was found on the bank of the Big Blue River in Seward County Wednesday. An autopsy confirmed that Nguyen did not die of natural causes, and his death is being investigated as a homicide.
Woman Falls out of 6-Story Window at Lincoln Hotel
A woman is in the hospital after falling from a sixth floor window at the Embassy Suites. Our media partner 1011 news reports that at around 12:30 this morning, Lincoln Fire and Rescue found the woman on a two-story roof. A ladder truck helped rescue workers get her off the roof. Lincoln Police told KFOR News she is still alive, but in a Lincoln hospital with life-threatening injuries.
Centennial Mall and "O" Street Intersection to Close
Sidewalk and lane closures begin tomorrow at the intersection of Centennial Mall and "O" Street. As part of the renovation of Nebraska's Centennial Mall, the north half of the intersection will close on Monday. Traffic will be restricted to one lane in each direction on the south half. When work on the north half is done, the south half will close. The project is expected to be complete in 35 to 40 days.
Fatal Motorcycle Crash Victim Identified
(6-26-14) The man killed in a motorcycle crash in Lincoln Tuesday evening has been identified as 19-year-old, Mark Wenzl of Seward. Police say Wenzl was heading downtown on Rosa Parks Way when he crashed into a concrete barrier and was thrown over the guardrail and onto a parking lot below near 7th street.
Columbus Sex Offender Given Prison Time
A sex offender who moved into the home of a Columbus woman and later molested two of her children has been given five years in prison. The 25-year-old man had pleaded no contest and was convicted of sexual assault of a child. The man is not being identified in order to protect the privacy of the teenage boys the man was accused of molesting.
Fillmore County Crash Kills One
(6-23-14) An 83-year-old woman has died after a collision on U.S. Highway 81 near Strang. The Fillmore County Sheriff's Office says the accident occurred a little before 2:45 p.m., Sunday. Joan Hendrickson was turning north off Nebraska Highway 74 onto U.S. 81 when her car was struck by a southbound sport utility vehicle. Hendrickson, of Shickley, was fatally injured.
Burglar Takes ATM from Powerless Gas Station
(6-16-14) A burglar got away with an ATM from a convenience store. Sometime between Midnight and 5 in the morning Sunday, a man broke into the C Station convenience store at 1120 South Coddington. Saturday night's storm knocked out power in the neighborhood, so lights were out and security camera's didn't work.
Charges Dropped for Man Distributing Religious Pamphelts

Charges against a Lincoln man for handling out religious pamphlets outside the Pinnacle Bank arena have been dropped. 77-year-old Larry Ball was arrested March 15 for handing out literature during the state basketball tournament. Ball was arrested after he refused a request from arena security to leave. He claimed he was on public property.
Trial In Death of Raymond Man May End Soon
The family of a Raymond, Nebraska, man gunned down two years ago in Mississippi while picking his grandson up from college in Florida, could know very soon if the man accused of the murder will spend the rest of his life in prison. James Willie is accused of killing Tom Schlender in his vehicle on Interstate 55 in May of 2012.
South Sioux City Memorial Wall Dedication Draws Hundreds
The dedication of a replica Memorial Wall drew hundreds of Vietnam veterans to Freedom Park in South Sioux City. The half-scale replica of the wall bears the names of more than 58,000 U.S. service members killed in the Vietnam War. The 250 foot black granite wall is the only replica that duplicates the original design in the nation's capital.
Patty Duke Taken to Omaha Hospital During Film Screening
An organizer of a screening of "The Miracle Worker" in Omaha says one of the movie's stars, Oscar-winning actress Patty Duke, left the event because of stomach pain. The 67-year-old Duke was taken by a private vehicle Friday evening to the Nebraska Medical Center after complaining of stomach pain. Organizer Bruce Crawford says Duke's medical condition was not serious, but that but that an Omaha doctor who had been running tests on Duke asked her to come in for more tests Friday night after she reported the pain.
Ben Sasse Resigns From Midland
Midland University President Ben Sasse announced Thursday that he has submitted his resignation to the Midland Board of Directors, effective at the end of the year. Sasse, who is the Republican candidate for the Nebraska Senate seat being vacated by the retiring Senator Mike Johanns, is running against Democrat Dave Domina in November.
Nebraska Twister Damage Estimated at $300,000
Damage to Lancaster County property is estimated at 300,000 dollars after Sunday's round of tornadoes. Three of the twisters have been verified in northern Lancaster County, damaging two dozen buildings, including one grain bin that was dropped on a county road. Flooded roads were closed in 10 places during the storm, one bridge remains closed, and Count Engineer Pam Dingman says
UNMC Chancellor Receives Prestigious Health Care Leadership Award
University of Nebraska Medical Center Chancellor Jeffrey Gold is in Chicago this week to receive a prestigious health care leadership award. Gold is one of 25 recipients this year of the Becker's Healthcare 2014 Leadership Awards by Becker's Hospital Review.
Lincoln Water Levels Good, No Residential Watering Schedule in Demand
Mayor Beutler announced today that Lincoln's water supply is 95 percent full and he will not ask residents to follow a watering schedule at this time. The water level was below normal from December to March and slightly above normal in April.
Two Indicted for Hacking UNL, U.S. Navy, More Computer Systems
Federal prosecutors in Oklahoma say two men have been indicted for hacking into computer systems of more than 30 computer systems of public and private organizations, including that of UNL and the U.S. Navy. The U.S. Attorney's Office in Tulsa says 27-year-old Nicholas Knight, of Virginia, and 20-year-old Daniel Krueger, of Illinois, are a part of a group called Team Digi7al that tries to
Storm Damages Four Major NPPD Lines
(5-12-14) Sunday night's storms will be costly for the Nebraska Public Power District. The state's largest utility reports damage to four major transmission lines. About 100 poles were damaged on a large 345 kilovolt line running from Hallam to McCool Junction. At one point in the storm, that line fell to the ground across U-S Highway 81. Another 100 kilovolt line, from McCool
Lincoln City Attorney Rod Confer Retires
Lincoln City Attorney Rod Confer is retiring, after being the city's lawyer for the past five years. Mayor Beutler announced today that assistant city attorney Jeff Kirkpatrick will be the new city attorney starting June 1st. Kirkpatrick spent 12 years in private practice, after joining the city attorney's office in 2010, particularly with Lincoln Fire and Rescue.
18-Year-Old Hits, Runs, Accidentally Kills, Gets 4 to 5 Years
An 18-year-old woman will be sent to prison for four to five years for a hit-and-run which killed another driver. Eighteen-year-old Justice Wiggins of Omaha ran into some property and sped away from the scene. She ran a stop sign, collided with an SUV and killed the 23-year-old driver. Court records say she pleaded guilty to failing to stop and render aid and to misdemeanor vehicular
Midwest Community Leaders Advise Senate Panel on Improving Communities

(5-1-14) Witnesses are telling a Senate panel that rural communities need to sell what they are, not what they are not, in order to thrive economically. They also say government support is important for growth and that small cities and towns should band together to maximize their potential. A subcommittee of the Senate Agriculture Committee focused Thursday on how to boost rural
Overnight Armed Robbery At South Lincoln U-Stop

An overnight armed robbery in South Lincoln nets an arrest shortly after it occurred. Lincoln Police Captain Don Scheinost told our media partner 10/11 news around 1:30 Sunday, four men walked into a the U-Stop at 13th and South and demanded cash.
Shots Fired At West Lincoln Trailer Park

Shots were fired into a Lincoln home overnight. Our media partner 10/11 news reports that Lincoln Police received several reports of shots fired just after midnight at the Contempo Trailer Park at 600 West Farfield.
9-Year-Old Killed by Bobcat Machine

A 9-year-old boy was killed when a Bobcat Loader backed over him near Ashland. Cass County Sheriff William C. Brueggemann, told our media partner 10/11 news just after 3:30 Saturday afternoon a male was operating a bobcat loader
Midwest States to Jointly Combat Wildfires
Nebraska is preparing to joining forces with Colorado, Wyoming and the Dakotas to help fight rural wildfires. A bill sent to Governor Heineman would allow Nebraska to join the Great Plains Interstate Fire Compact, an agreement which lets member states share firefighters and equipment in an emergency. Kansas is considering a similar proposal.
Pipeline Opponents Protest with 80-Acres of Artwork

Opponents of a proposed pipeline to carry Canadian oil south to the Gulf Coast have carved a message of resistance into a Nebraska field in the project's path. The 80-acre artwork, which was done last week and reads "Heartland(hash)NoKXL."
Motorcycle Rider Killed in Crash

Omaha Police have identified the motorcycle rider who was killed in a weekend crash after failing to negotiate a corner in the road. Omaha police say 27-year-old David Plassmann of Bellevue died Saturday afternoon while out riding with others.
Syracuse Man Arrested for DUI after Crashing into Pole

A Syracuse man was arrested for DUI after crashing his truck into a power pole. Just before 1:00 Sunday morning, a Bennett firefighter drove up on a crash near 176th and Roca Road.
Driver Rolls Car Over, Gets DUI, Negligent Driving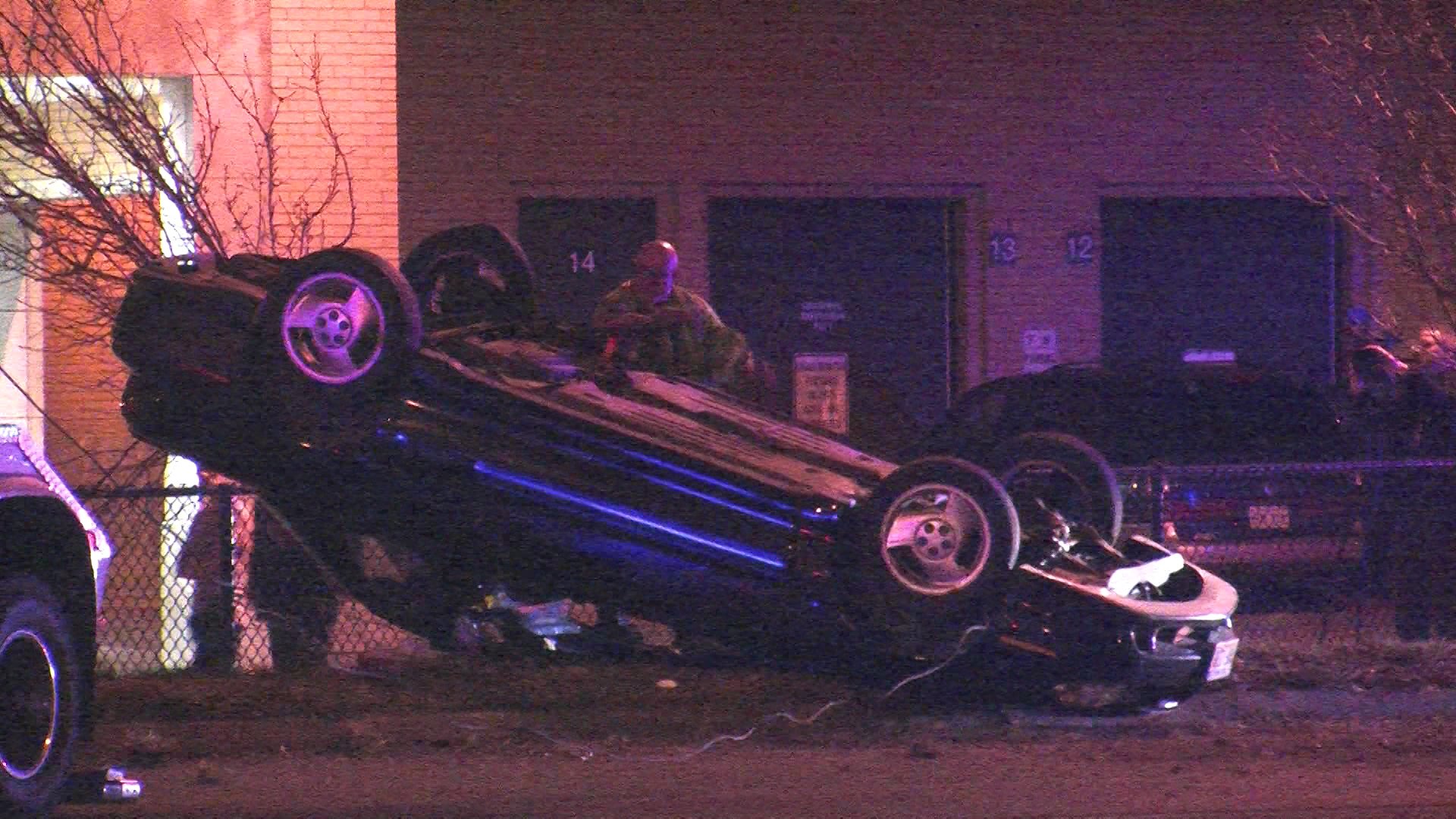 (4-11-14) A one-car rollover crash shortly after bar close last night resulted in no injuries but two citations--a DUI and negligent driving. 21-year-old Nathaniel Wilkens was driving too fast on the curve of Capital Parkway between J street and Randolph and lost control of his Pontiac Grand Am. His car flipped over and hit a curb and tree. Wilkens was not seriously injured.
Health and Human Services Official Vivianne Chaumont Dies at 60
A well-known state Health and Human services official has died. Vivianne Chaumont, who oversaw Nebraska's Medicaid and long-term care services, has died of cancer. She was 60. Chaumont was appointed to the agency in May 2007. She previously was an Assistant Attorney General in Colorado. Chaumont is survived by three children.
Approved Bill to Help Elderly Nebraskans Maintain Home-Living

A bill that would provide millions of dollars in federal and state funding to help elderly Nebraskans stay in their homes has won approval from lawmakers, despite a veto. Lawmakers overrode Gov. Dave Heineman's veto on Thursday with the minimum 30 votes required. The proposal would direct Nebraska to apply for a federal grant that would help pay for in-home services.
Unknown Thief or Thieves Break Into At Least 15 Cars at UNL
(4-10-14) University of Nebraska-Lincoln Police are looking at surveillance video to see if they can find out who smashed windows in at least 15 vehicles early Wednesday morning. Two UNL parking lots were targeted--one on South Street between Vine and 19th streets, the other near 22nd and U streets. Cell phones, iPods, cash, and other valuables were taken. Police encourage
Bill to Up Penalties on Assaulted Medical, Social Workers Faces Final Vote
(4-10-14) Assaulting a firefighter, paramedic, or social worker could carry a stiffer penalty under a bill headed to a final vote in the Legislature. Lawmakers gave 2nd-round approval to the legislation by Omaha Senator, Steve Lathrop. Yesterday's vote followed a filibuster led by Omaha Senator Ernie Chambers, who argues that the law shouldn't treat assault victims differently
Are You Sure You're Registered for the May 13th Primary?

The Lancaster County Election Commissioner will set up for voter registration at several extra sites on Saturday. Anyone who turns 18 on or before November 4, has moved, changed their name, or would like to change their political party affiliation, needs to register.
Ex-Convict Jobs Ammendment Heading to Final Vote as Part of Prison Reform Bill

A bill designed to help ex-convicts find jobs in Nebraska is headed to a final vote in the Legislature. The measure, part of the state's prison reform bill, was amended Tuesday before receiving second-round approval by lawmakers.
Tom Osborne Endorses Mike Foley for Governor

Former University of Nebraska football coach Tom Osborne today endorsed State Auditor Mike Foley's candidacy for Governor. In making the endorsement, Osborne said Foley is an honorable man who can't be bought.
Fines Possible for P Street Project Contractor

August 29th...mark it on your calendar. It's the date by which the P Street project must be done or the contractor faces stiff fines, If P Street and Centennial Mall isn't done in 30 days.
Fillibuster Kills Sexual Discrimination Bill

20 states and the District of Columbia have laws preventing employers from discriminating based on sexual orientation and gender. Nebraska will not join that list of states this year. Lawmakers fell 7 votes short of getting the support needed.
City Council Repeals Curfew

In a unanimous vote, the City Council repeals the teenage curfew ordinance. It's been the law since 1949 that young people under 16 must be accompanied by an adult to be in businesses where alcohol is served past 9 at night.
Nebraska DMV Closes Driver's License Operations

If you need to renew your driver's license, you might have to skip the DMV this week and go online. All state licensing operations are shut down through Thursday. Staff members are going through planned training sessions.
Horse Race Betting Bill Passes Legislature

A proposed ballot measure that could allow betting on previously recorded horse races has been passed by the Nebraska Legislature. Lawmakers voted 30-17 in a second attempt to approve the proposed constitutional amendment.
Heineman Vetoes Elderly Care Funding Bill

Gov. Dave Heineman has vetoed a bill that would require Nebraska to apply for federal funding for in-home care services for the elderly. The governor argues that while the bill's goal is laudable, it would shift millions of dollars in expenses onto state government.
Nebraskans Remember Mickey Rooney

Actor Mickey Rooney will always be remembered at Boys Town for his Oscar-winning role in the 1938 movie about the Nebraska home for troubled youth. Rooney, who died Sunday at the age of 93, was named Mayor for Life at Boys Town in 2003.
Many State Parks to Reopen Early

Officials say state parks and recreation areas closed temporarily last fall to deal with deferred maintenance amid budget woes will reopen nearly two weeks earlier than scheduled.
Task Force Arrests Wanted Fugitive in Lincoln


The US Marshals Metro Fugitive Task Force (MFTF) announced it has arrested Jason Robert Jackson, 24 based on his federal arrest warrant for conspiracy to distribute methamphetamine. Jackson was arrested around midnight on Sunday at a residence in the 2500 block of N street in Lincoln.
Man Killed by Gunshot

A man is dead after a shooting yesterday evening at around seven-thirty at the Lion's Gate Apartments on the 5100 block of Vine Street. Our media partner 1011 says the shooting was accidental, but police aren't willing to confirm anything.
Anti-Icing System to be Installed on I-80 Bridges

An anti-icing system is scheduled to be installed on four Interstate 80 bridges about four miles west of Aurora next week. The project will include construction of a camera tower and a building that will house the anti-icing chemicals.
Two Young Students Injured in Bus Crash Near Norfolk

Authorities say two girls were injured following a school bus crash in Stanton County. The Stanton County Sheriff's Office says the crash happened Friday morning near Norfolk. The girls, ages 8 and 9, were taken to a local hospital.
Palin Endorses Ricketts

Sarah Palin is jumping into Nebraska politics again. The former vice-presidential candidate is endorsing Pete Ricketts' bid for the Republican nomination for governor, calling him a "principled conservative." Ricketts is competing in a six-w
Former Crime Scene Investigator Ordered to Pay Restitution and Punitive Damages

Discredited former Douglas County crime scene investigator David Kofoed has been ordered to pay a total of nearly $6.6 million to two men he's accused of framing for a double murder. U.S. Judge Joseph Bataillon issued the orders.
Indepentent U.S. Senate Candidate not Invited to Business Forum

Independent U.S. Senate candidate Jim Jenkins today objected to a decision by the National Federation of Independent Business not to invite him to a small business forum featuring other Senate candidates.
Three-Year-Old Dies after Accident

A 3-year-old boy has died in an Omaha hospital after being accidentally run over by his uncle at a trailer park in Hastings. Taylor Wilson, of Nebraska Medical Center, on Tuesday confirmed the death of Aldo Ramirez-Lopez.
Lincoln Man Sentenced to Prison for Selling Gun to Felon

A 36-year-old Lincoln man has been given 46 months in federal prison for selling a gun to a convicted felon. Ashley Gerbig was sentenced in U.S. District Court in Lincoln. He pleaded guilty to one count in October.
Legislature Overrides Governor's Budget Veto

Nebraska lawmakers have voted to override Gov. Dave Heineman's vetoes of state budget items, including funding for courtyard fountains and a new heating system at the Capitol. The 37-11 vote on Tuesday comes days after Heineman announced the veto.
Hit and Run Crash Shoves Parked Car Against House

Lincoln Police are investigating a hit and run accident where a parked car was overturned and hit a house and the suspect was arrested 10 blocks from crash scene, still in his destroyed car. Our media partner 10/11 news is reporting just after 9:00 Saturday night emergency crews were called to the 1800 block of A Street for a reported rollover accident.
Lincoln Police Catch Stabbing Suspect

Lincoln Police have caught the man they say is responsible for a stabbing early Sunday morning. Around 7:40 a.m., LPD Captain David Beggs said the suspect went into the CVS Pharmacy and asked the cashier about a TracFone prepaid cellphone.
Lincoln Police Arrest Murder Suspect

Lincoln Police have made an arrest an arrest in the homicide of Nathaniel Morton Sr. Captain Jason Stille tells KFOR News 21-year-old Kashius Haynes turned himself into authorities around 3:00 p.m. Saturday afternoon.
Milford Woman Admits Lying about Man's Threats

A Milford woman has made a plea deal and was convicted in a perjury case. Betsy Smith pleaded no contest, and will be sentenced May 12. Prosecutors say Smith had sought a protection order against a York man.
Minnesota Man's $5,000 Wheelchair Stolen

The State Patrol is asking for help finding a wheelchair stolen from its owner as he traveled through Nebraska. A 29-year old Minnesota man called the Nebraska State Patrol on Wednesday to report that his wheelchair had been stolen.
Boy Scouts Hurt in Gunpowder Explosion

Boy Scouts experimenting with gunpowder for a ceremony have been injured in an explosion and fire at a Council Bluffs Home. The Fire investigator said that the accident occurred around 8:10 p.m. Thursday.
Woman Sues Strip Club Over Wages

A Wisconsin woman is suing a Lincoln-area strip club where she dances, saying the owner of Shakers of Waverly has not paid her or other dancers an hourly wage or overtime in the three years she has worked there.
19-Year-Old Going Back to Prison

A 19-year-old on parole for robbery is going back to prison for nearly a year for trying to force his way into Lincoln North Star High School last year. William Holloway and two friends fought with two guards and a school administrator.
Lincoln Post Office may Close

The U.S. Postal Service is studying whether to continue operating the University Place Post Office. Postal Union President Tony Ridder says in his monthly newsletter that a decision has already been made to close the station at 48th and Leighton.
Grand Island Fights for Renovated State Veterans Home, Not New
Grand Island leaders haven't given up on retaining the state veterans home instead of seeing the state build a replacement in Kearney. Grand Island Mayor Jay Vavricek is preparing a counterproposal to the plan approved by Gov. Dave Heineman. The state plan already has been sent to federal officials in Washington, where it awaits funding.
Legislature Approves Budget

Nebraska lawmakers have approved changes to the state's two-year budget, including new money for property tax relief. The $7.8 billion package passed on Monday includes new funding for Nebraska's property tax credit program, water projects, and state park renovations. It also allocates money for job-training programs and pediatric cancer research.
Mountain Lion Hunting Ban Waiting for Governor's Signature

Nebraska's mountain lion hunting season could come to a halt if a bill passed by state senators becomes law. The Legislature's 28-13 vote on Monday was enough to pass the measure, but supporters fell five votes short of the backing needed to put it into effect right away. Sen. Ernie Chambers of Omaha introduced the bill to protect mountain lions.
Lincoln Police Investigate More Than 20 Car Vandalism Cases

Police are investigating more than 20 vandalism cases in south-central Lincoln. Lincoln Police told 10/11 news they started getting reports of graffiti on cars and homes and slashed tires just after 8 Saturday morning.
Single Vehicle Rollover Accident Occurs In West Lincoln

A man is in serious condition after his car rolled west of 190th and Pioneers Blvd yesterday afternoon and he was ejected. Lancaster County Sheriff Sergeant John Vik told our media parter 10/11 News the single vehicle crash happened just after 5:00 pm.
Missing Teens Found in Florida
Lincoln Police tell our media partner 1011 News, Rachael Bates and Samantha Zuerlein have been located in Titusville, Florida.
Lincoln Police Captain David Beggs said the girls were sleeping in the 1997 silver Lincoln Continental they were last seen in, when Titusville police found the girls in a Walmart parking lot.
Driver Hits Stalled Car and Owner
A woman putting gas in her stalled vehicle on 40th Street was hit by a car last night near C Street. The woman, Tracy Macke, was taken to intensive care but Police Capt. Don Scheinost tells KFOR NEWS the woman's injuries are not considered life threatening. The driver, Sara Inhofe, was driving southbound on 40th Street when she saw the stalled car with its flashers on too late and swerved,
Man Hit in Head by Large Tree, Dies 4 Days Later

(4-3-14) A 57-year-old Roca man has died four days after being hit by a falling tree. Wade Wunderlich used a chain saw to cut down the tree Saturday. He and his wife had been working for months to remove the tree from the 100-acre property they recently bought three miles west of Roca in southeast Nebraska.
New Hydraulic Cot In LFR Ambulances

New hydraulic cot for LFR ambulances.
Federal Judge Catches Heat for Comments

A federal judge is catching some heat for referring to himself as "a dirty old man" and suggesting in his personal blog that young women attorneys need to dress more conservatively in court. Senior U.S. District Judge Richard Kopf weighed in on the topic Tuesday, relaying a story about a local female attorney in her late 20s who "wears very short skirts..."