University Of Nebraska Search Committee Could Name Final Four
The University of Nebraska's presidential search committee could name four finalists for the job on Monday. The committee has amended its agenda for a scheduled meeting to allow for a vote on names that would be presented to the university's Board of Regents.
Regents Race Becomes More Contentious
An already contentious race for a seat on the University of Nebraska Board of Regents became even more so today. Incumbent Rob Schafer and challenger Steve Glenn have been trading barbs for the past week about Glenn's campaign. Schafer charged that Glenn's campaign is based on a desire to fire University of Nebraska Football Coach Bo Pelini.
Lawmakers To Face $62.6 Million Shortfall
A state board is predicting that lawmakers will face a projected $62.6 million shortfall in their upcoming two-year budget. The estimates approved Friday mean that lawmakers will likely have less money at their disposal when next year's session begins. Nebraska law requires them to balance the state budget.
Open House For Changes At 66th & Fremont
Work is planned on another intersection the city considers dangerous. An open house will be held next Thursday evening at Pershing Elementary School, at 64th and Judson, to reveal planned improvements at 66th and Fremont. The intersection has been classified as a high accident location. The plans include a roundabout and concrete islands.
UNMC Offers Free Online Ebola Course
The University of Nebraska Medical Center and affiliated Nebraska Medicine clinics have launched a free online public education course on Ebola. The medical center's chancellor Dr. Jeffrey Gold says it's important the public has access to accurate and trustworthy information based on facts and scientific evidence. The course explains Ebola in easy to understand terms.
Inmate Denied Opportunity To Argue For His Release
A Nebraska inmate who likely saved a guard's life while incarcerated will not have an opportunity to argue for his release. The State Board of Pardons voted 3-0 on Thursday to deny a commutation hearing request by Ted Parsons, an ex-Air Force officer who's now 71. He was sentenced to life in prison for the 1986 fatal shooting of his girlfriend, Jill Garlock.
Whooping Cough Cases On The Rise
Whooping cough cases are on the rise this year. The City-County Health Department has confirmed 42 cases so far this year, only 6 fewer than ALL of last year. Now a case of whooping cough has been confirmed at Southeast High School.
Text 911 Coming To Nebraska
Today, it's not possible for you to text 911. All it does is bounce back telling you the service is unavailable, but that's about to change in Nebraska. Soon you'll be able to text an emergency to dispatchers. Eighteen states are already texting to 911. It's not a simple change, but the Nebraska Public Service Commission said it's a necessary one.
Novartis Laying Off More Workers
Novartis of Lincoln is laying off more workers as it implements the 3rd phase of restructuring. Seventy-five positions have been eliminated. In May of last year, Novartis laid off more than 70 people and eliminated more than 40 open positions. In January, the company laid off almost 30 people and eliminated nearly 60 open positions.
Study: Nebraska Losing Money By Not Recycling
A recent study finds that Nebraskans spent more than $30 million to get rid of about 885,000 tons of recyclable waste in landfills. The waste could have been worth $86.5 million had the materials been recycled instead. The statewide study is by the Joslyn Institute for Sustainable Communications, the Nebraska State Recycling Association and the University of Nebraska.
Federal Judge: No Minimum Wage for Prisoners
A federal judge has dismissed a lawsuit by a Nebraska prisoner who argued that he should be making minimum wage for his work behind bars. Stephen Cavanaugh sued several state prison officials earlier this year, saying that over the past year, he was assigned to work as a food server, window washer and maintenance worker and paid between $1.21 and $2.25 a day.
Lancaster Sheriff's Deputies Seize $560,000 in Suspected Drug Money
Lancaster County Sheriff's deputies have seized nearly $560,000 in suspected drug money in recent traffic stops. The money was confiscated in three separate stops. The biggest came on Saturday, when a deputy stopped two men from the Chicago area. A search of their pickup yielded $439,000 in a spare tire and a small amount of marijuana. Deputies also seized nearly $54,000 in a
DMV Offers New, Cheaper Driving Records Service
Nebraska is making it easier for companies to monitor the driving records of employees who drive professionally. Nebraska companies are required to submit information regularly about the driving records of anyone using company cars. Previously, businesses had to submit requests for each employee driving record they wanted and pay $3 each time. Now, the Department of Motor Vehicles is offering an online service that will send alerts whenever a driver has any new convictions, accidents or withdrawals in their record.
New Terminal for G.I. Airport
Not only has the Lincoln Airport felt pressure for years from Eppley Airfield in Omaha, but now it's coming from the other direction. Grand Island is building a new $14 million, 34,000 square foot passenger terminal. The Platte River has been incorporated into the design. A river will be built into the floor bed of the terminal and act as a way finder.
Three Men Arrested For August Murder At North Lincoln Apartment
Three men have been arrested in the August 30th murder of 21 year old Maurice Williams during a home invasion robbery in an apartment at 50th and Vine Streets. Lincoln Police spokesperson Katie Flood says 23 year old Derick Lewis, 19 year old Joshua Nootenboom-Carr and 23 year old Jason Holmes are in jail.
Sidewalk Repair In Lincoln On Track To Be Fixed Within Two Years
City officials say crews are on track to fix the back log of sidewalk improvements throughout Lincoln over the next 14 months. Along with that, there have been 250 sidewalk curb ramps fixed or installed to ensure better access for you. Mayor Chris Beutler says about a year ago, he and City Council members along with public works officials talked about how to fund this repair project.
New Wind Farm Dedicated

Central Nebraska officials have dedicated a new wind farm project near Broken Bow. TheBroken Bow II wind has 43 turbines, doubling the number in an area northeast of the city. Construction began in January. The wind farm was placed into commercial operation on Oct. 1. Power from the facility will go the Nebraska Public Power District, which bought it under a 25-year contract. Custer County now
Fire Threatens Lincoln Family

3 Lincoln families this morning (Thursday) are not waking up in their own apartments. The Red Cross help relocate them after their apartments near 48th and Pioneers Blvd caught fire. Investigators say an electrical failure caused the 2nd floor fire. No structural damage, but a lot of smoke and heat damage.
LPS Board Names New Schools
New schools in Lincoln will be named after a former school board member, a former administrator and a judge who advocated that children and young people needed a separate court. The Lincoln Board of Education will name a 2016 elementary school after long-time early childhood advocate, Sally Wysong, who ran Meadowlane daycare/preschool.
Omaha Killer Mentions Congressman In Courtroom
Convicted Omaha killer Nikko Jenkins, whose release from prison last year has been dragged into the race for Nebraska's 2nd House District, mentioned the Republican incumbent in a courtroom appearance. Jenkins said loudly Wednesday as he entered a courtroom, "Vote for Terry, guys. Best Republican ever." Jenkins awaits sentencing for killing four Omahans in August 2013.
Wastewater Used To Heat And Cool Innovation Campus
Lincoln's wastewater is helping heat and cool a building on the University of Nebraska-Lincoln's Innovation Campus. About 70 percent of Lincoln's wastewater is treated at the Theresa Street facility that's near the campus. The campus uses a renewable energy system that captures heat from the wastewater that's funneled to the plant.
Omaha Resident Opens Fire on Burglar
Authorities say a man who was shot while trying to break into a northeast Omaha home has died. Police say the home's lone resident shot the man in the chest around 2:30 a.m. Wednesday. The wounded man was found by officers on a sidewalk a few blocks from the home. Police say he died later at an Omaha hospital. He was identified as 41-year-old Lee Harvey.
Governor Questioned By Legislative Committee About Prison Issues
The chairman of a legislative committee says 162 Nebraska inmates convicted of violent crimes were freed early under a furlough program. The program was revealed at a hearing Wednesday as the chairman, Sen. Steve Lathrop, questioned Gov. Dave Heineman. Heineman was subpoenaed to testify under oath as part of an investigation into miscalculated prison sentences.
LFR Discussing Ebola Response Options
Lincoln's emergency medical personnel are going through daily preparations for Ebola. Even though national health authorities say there's only a small chance of an outbreak anywhere in the U-S. Here in Lincoln, 41 agencies met for a preparedness exercise today. Lincoln Fire and Rescue Captain Roger Bonin said changes are still being considered.
Area Shortage Of Flu Vaccine
There is a national shortage of flu vaccine. Shipments have been delayed, which is making it very difficult for pediatricians to get all their patients vaccinated. A Lincoln pharmacist says he ordered 500 flu shots just to be sure he'd make it through the September/October rush. Trevor Bertsch says not all pharmacies order ahead like he does.
Gale Expects Good Voter Turnout Next Tuesday
Secretary of State John Gale is expecting a 50% voter turnout for next Tuesday's General Election. Several key races for Governor, U.S. Senate, Congress and a ballot initiative in raising the minimum wage are likely reasons to bring voters to the polls next Tuesday. In 2010, the last non-presidential election voter turnout was 43 percent.
Corrections Director Wants to Add More Beds To Prison
Nebraska Corrections Director Mike Kenney has recommended adding just over 1,100 beds to the Nebraska prison system. The state's prison cells are at more than 150 percent of capacity right now, and officials have feared that federal agencies or lawsuits may force the construction of a new multi-million dollar prison.
USDA Report: Rain Slows Harvest Progress
A federal report says rain in some parts of Nebraska last week slowed progress on the state's harvest. The U.S. Department of Agriculture report says the corn harvest still trailed the average by Sunday's date. The USDA says 40 percent of the corn had been harvested, compared with 52 percent last year and the average of 59 percent by the date. The soybean harvest was 87 percent.
Threatening Notes Left On Doors Of Ashland Churches

Authorities are trying to find out who left threatening notes on the doors of seven churches in the Ashland area in eastern Nebraska. The messages quote a Spanish anarchist and say, "The only church that illuminates is a burning church." Ashland Police Chief Joe Baudler says the notes were posted sometime between Oct. 11 and 12.
Watch For Asphalt Scam
If you get an offer to have someone put asphalt on your driveway, you better do your homework and make sure you aren't being scammed. A 68-year-old Malcolm man was originally told that he could get asphalt on his driveway for as low as $900. When the work was done, he got a bill for more than $12,000 and renegotiated to pay $6,000.
Apartment Fire in Central Lincoln
Lincoln Fire and Rescue is investigating an apartment fire that happened last night at around 11. Our media partner 1011 News reports that the building near 16th and Garfield was evacuated after flames shot out of a third story apartment. LFR rescued one person from a balcony on the third floor, but nobody was hurt. Six people were living in the apartment where the fire started. Every one else in the building will be displaced for at least a day.
Dems Beating Repubs in Early Voting for District 2
Early voting numbers in Nebraska's 2nd Congressional District show nearly twice as many Democrats have cast early ballots for the November 4th general election as Republicans. That fact that could play significantly into whether incumbent Republican Lee Terry wins re-election or whether he's knocked off by Democratic challenger Brad Ashford.
Legislature Prepares for Big Issues of 2015
Nebraska lawmakers are setting the stage for new debates over prisons and tax incentives when they convene in January. Lawmakers have spent the past several months studying the problems in both areas, with an expectation that they'll take action in next year's session. The Department of Correctional Services is under scrutiny following news that prisons officials prematurely released hundreds of inmates because they failed to follow a Nebraska Supreme Court ruling.
Man Loses Argument Against Anti-Gang Violence Law
An Omaha man who had argued that his lawyer should have challenged as unconstitutional an anti-gang violence law has lost his appeal to the Nebraska Supreme Court. The World-Herald that the high court on Friday affirmed a lower court's denial of postconviction relief for Ricky Sanders. Sanders was convicted of firing a gun at an Omaha home in 2011 under a law passed in 2009.
Man Charged with Murder Held at NSP
A man accused of killing his wife in northeast Nebraska has been formally charged with first-degree murder. Knox County Sheriff's officials say 66-year-old Phillip Privett made an initial court appearance Friday via video. Court documents show deputies were called to the Privetts' home in Verdigre early Monday where they found 66-year-old Linda Privett dead.
Arena Year-End Budget In Black
Mayor Chris Beutler is calling Pinnacle Bank Arena a success story, saying Thursday the year-end operating budget for the one-year-old facility ended in the black, by nearly $33,000. Beutler chairs the Joint Public Agency that over sees the Arena. NU Regent Tim Clare is a fellow JPA member and says this whole project has been a success since the beginning.
Woman Hurt "Car Surfing" On County Road North of Lincoln
Lancaster County Sheriff Terry Wagner says a 23-year-old Lincoln woman has suffered several scrapes after falling off the hood of a moving care while trying to "car surf" on a county road near Davey.
North Lincoln Convenience Store Robbed At Gunpoint
Lincoln Police are looking for the man who held up Mills Squeegee near 27th and Superior. It happened around 4am Thursday. Captain Bob Farber tells KFOR NEWS the man had a gun, pulled the trigger, but the gun didn't go off. He stole the clerk's purse and money from the register.
Woman Assaulted During Armed Robbery
A woman went to the hospital late Wednesday night after being assaulted by an armed robber. Lincoln Police Capt. Bob Farber tells KFOR NEWS just after 11pm outside an apartment building at 6107 NW 2nd Circle, the woman was approached by a man who pointed a gun at her and demanded her purse.
Prisons Panel Votes To Subpoena Governor Heineman
A legislative committee investigating Nebraska's prison problems has voted unanimously to subpoena Gov. Dave Heineman to testify in a hearing later this month. Panel members voted 7-0 on Thursday to summon the governor to their next hearing on Oct. 29.
Grocery Store Robbed At Gunpoint
The search is on for robbers of a south Lincoln food market. Police Capt. Bob Farber tells KFOR NEWS around 7:30pm Wednesday, two men, one armed with a black handgun, ordered the employees of U.S. Food Market at 1307 South 11th onto the floor .
Police Continue Investigating Robbery Attempt At Git-N-Split
A gas station clerk sent a robber running late Tuesday night. Lincoln Police say the armed man walked inside the Git N Split near 28th and "O" Streets demanding money. Instead giving up the money, the clerk thought the gun looked fake and tried to punch and grab the guy. The suspect ran off.
LPS Board Hears Testimony Over Gender Identity Resources
Criticism mixed with compliments, Lincoln Public School board members heard both at Tuesday night's meeting. Dozens of parents and citizens showed up to talk about recent gender identity resources given to some teachers. Many feel the district is promoting an agenda, and want it stopped.
Southeast Lincoln Home Damaged After Explosion, Fire.
An explosion and fire in a garage in southeast Lincoln. Just after 7:00pm Tuesday, fire crews were called to the 5101 Patmore Road, southwest of 84th St. and Pioneers Blvd after neighbors heard explosions and saw flames shooting from the garage. Firefighters had the flames under control within 20 minutes.
Committee Formed To Looking At Funding Mechanism For New Radio System/Fire Stati
TAKE CHARGE...it's a new online survey Mayor Chris Beutler wants you to take to help city leaders determine how best to pay for a new 9-1-1 emergency radio system and new fire stations in Lincoln. Around $28 million is needed. The most likely options are either a sales tax or property tax increase.
Police Arrest Councilman's Son For Sexual Assault
A 31-year-old Lincoln man is accused of first-degree sexual assault from an incident that happened last month. Lincoln Police records say Jonathan Scott Camp was arrested Wednesday afternoon on suspicion of 1st Degree Sexual Assault which is a Class II felony.
Man Still Critical After Being Hit By Van
Lincoln Police are taking on the task of trying to find out the name of a man who was critically hurt, after he was hit by a car Wednesday night at 1st and "O" Street, just on the west end of the Harris Overpass. Officer Katie Flood says no citations have been issued yet. She says the man stepped out in front of the westbound van on "O" Street.
Fleetwood Mac To Perform At Pinnacle Bank Arena
Legendary rock act Fleetwood Mac is coming to Lincoln in January. They will perform at Pinnacle Bank Arena on January 17, as part of their On With The Show Tour. Tickets go on sale starting Oct. 20 through the Live Nation mobile app and at livenation.com. A special pre-sale for some American Express card holders will start this coming Monday at 10am.
Store Kraft Says It's Closing, Lays Off Workers
Store Kraft Manufacturing officials say the nearly 100-year-old company in Beatrice is closing and has laid off about 100 workers. The company, which opened in 1920, started as a manufacturer of display cases but recently shifted its focus to electronic kiosks.
Feds Probing Lincoln Student's Sex Assault Report
Federal investigators are looking into how officials at the University of Nebraska-Lincoln handled a student's report in May that she'd been raped by a faculty member. The university was notified Monday about the U.S. Department of Education's Title IX investigation.
Judge Dismisses Nebraska Lawsuit Against EPA
A federal judge has dismissed Nebraska's lawsuit against the federal Environmental Protection Agency over greenhouse gas standards for new power plants. Nebraska Attorney General Jon Bruning filed the lawsuit in January, saying "the impossible standards imposed by the EPA will ensure no new power plants are built in Nebraska."
Citations Issued In Truck/Bicycle Crash North of Bennet
A 62-year-old Bennet man receives a citation, after he clipped a 52-year-old Lincoln man on his bike near Highway 43 and Saltillo Road last Wednesday. Edward Vasa was cited on Sunday for careless driving, driving on the shoulder and unlawful overtaking or passing a bicyclist.
GOP Criticizes Nebraska Prisons Committee Chairman
The Nebraska Republican Party is criticizing an Omaha senator who's leading an investigation into the state's prisons. GOP Chairman J.L. Spray on Monday called for Sen. Steve Lathrop, a Democrat, to resign from the investigations committee.
Parents of Journalist With Ebola Tried To Convince Him Not To Go To Liberia
The parents of an American video journalist who contracted Ebola in Liberia say they tried to talk him out of going there last month. But 33-year-old Ashoka Mukpo couldn't be dissuaded. He was flown to Omaha on Monday to be treated at the Nebraska Medical Center.
Delivery Drivers Robbed Blocks and Hours Apart From Each Other
Lincoln Police are busy investigating two armed robberies late Sunday night, where two delivery drivers are robbed of money, cellphones and food. Officer Katie Flood says the first robbery happened around 9pm at 18th and "E", where a Topper's Pizza driver was robbed.
Weekend Burglary At Central Lincoln Jewelry Store Under Investigation
Inventory is being done, after a costly burglary at a central Lincoln jewelry store early Saturday morning. The alarm at Michael Tish Jewelers at 53rd and "O" went off around 6:45am Saturday. Police Officer Katie Flood says the owner showed up, he found a window of the eastside of the business smashed out.
Deputies Arrest Man For Warrant, Stolen Gun.
Deputies are waiting to see if clues from a home burglary just outside of Lincoln may link a man to the crime, even though he's been arrested for an unrelated warrant and for having a stolen firearm. Lancaster County Chief Deputy Sheriff Jeff Bliemeister says a deputy saw 24-year-old Zachary Gray walking in the area of South Coddington and West Pheasant Hill Road just after noon on Friday.
Pot and Money Found In West Lincoln Traffic Stop
Less than an ounce of pot, paraphrenalia and $17,000 cash are out of the hands of two people from Minnesota, after a traffic stop on I-80 near NW 48th Street late Saturday morning. Lancaster County Chief Deputy Sheriff Jeff Bliemeister says a deputy could smell burnt marijuana in the vehicle.
Man Critically Hurt During Robbery In Downtown Lincoln
A 22-year-old man is in critical condition with head trauma, after he was attacked while he and his friend were walking along 14th Street between "K" and "L" Streets just before 3am Friday. Lincoln Police Officer Katie Flood says three men apparently robbed both men, taking a wallet and Smartphone.
Armed Robbery Under Investigation
A north Lincoln store is robbed at gunpoint by 3 men. Police Officer Katie Flood says they are looking for three men...two black and one white...who held up Hong Kong Market at 1228 North 27th Street around 9:30pm Thursday. Two were armed...one ordered employees to open the cash register, one grabbed cash while the other robber kept an eye on employees.
Heavy Rain Soaks Lincoln, Waverly Areas
Flooding problems along Highway 6 between Lincoln and Waverly continue to diminish, but it's still a problem on county roads in the area. In particular, 98th to 112th Streets, from south of Highway 6 to near Holdrege Street.
Eleven-Year-Old Hurt In Hit and Run In Central Lincoln
Lincoln Police have someone in custody, but haven't issued any citations in the hit and run at 48th and Vine during rush hour Wednesday morning. Officer Katie Flood says an 11-year-old boy riding his bike, when a truck hit him. The truck was later found at 44th and "F."
City Will Receive COPS Funding For Two Officers To Fight Gang Crimes
The city will receive a grant from the office of Community Oriented Policing Services to add two Lincoln police officers to fight gang-related crimes. LPD will receive an estimated $250,000 in federal funds over the three-year grant period. The grant requires a 25 percent local match. Chief Jim Peschong says the two new officers would be in the recruiting class that starts in January.
Former Husker Enunwa Due Back In Court For Domestic Violence Charges
New York Jets practice squad player and former Nebraska football star Quincy Enunwa is due in court in two weeks on domestic violence charges, possibly to have a trial date set. A conference scheduled in Florham Park municipal court Wednesday for Enunwa was postponed because the woman he was accused of injuring did not attend.
Nebraska Faces Worker Shortage In Manufacturing
A leading state business group says Nebraska needs more skilled workers to fill its manufacturing jobs. The president of the Nebraska Chamber of Commerce and Industry said Wednesday that the shortage is the greatest challenge that its manufacturing members face.
State Senator Nelson Named New Lt. Governor
Nebraska Gov. Dave Heineman has named state Sen. John Nelson of Omaha as his new lieutenant governor. Nelson, who was sworn in Monday afternoon, will replace Lt. Gov. Lavon Heidemann, who resigned earlier this month after a judge approved his sister's request for a protective order against him.
Changes at Indian Center After Saturday's Chaos
Saturday's tailgating at the Indian Center before the Husker game will look a little different than last Saturday when rowdy fans damaged police and sheriff's cruisers, threw bottles at buses and tried tipping a bus load of people. 13 arrests were made, including one felony and 17 tickets. The biggest difference between this Saturday and last Saturday will be no more walk-in traffic. Only vehicles will be allowed in.
LSO Deputies Needing More Information in Sept. 1 Hit and Run
It's been two weeks since 52-year-old Jim Blue was involved in a hit and run, while biking along Saltillo Road between Highway 77 and SW 12th Street. Blue is still recovering from his injuries he suffered on Sept. 1 and Lancaster County deputies are now in a spot where there aren't any new leads in tracking down the vehicle that was involved.
Ricketts Names Foley As New Running Mate In Governor's Race
Republican candidate for governor Pete Ricketts has named Mike Foley as his new running mate. Foley replaces Nebraska Lt. Gov. Lavon Heidemann, who on Tuesday resigned from office and withdrew from his party's ticket. Ricketts made the announcement Tuesday afternoon at the Nebraska Republican Party headquarters in Lincoln. Foley has served as state auditor since 2007.
UPDATE: HEIDEMANN RESIGNS FROM OFFICE
Nebraska Lt. Gov. Lavon Heidemann has resigned from office and ended his candidacy one day after a judge granted a protection order to keep him away from his sister, who accused him of assault. Heidemann made the announcement Tuesday at the Capitol alongside Gov. Dave Heineman. The Elk Creek farmer had been the running mate of Republican gubernatorial candidate Pete Ricketts.
City Council Approves Comcast Buyout of Time Warner
Approval from the Lincoln City Council Monday of the cable franchise agreement between Comcast and the city of Lincoln, if the FCC approves of Comcast's buyout of Time Warner Cable. The change would not initially affect rates for cable, internet, or phone service; However, that does not mean rates couldn't increase in the future.
Report Questions Nebraska Education Funding

A new report says Nebraska's K-12 public schools rely more heavily on local taxes for funding than any other state in the nation. The report released Monday by the OpenSky Policy Institute notes that more than 55 percent of school funding came from local sources in the last school year, while nearly 37 percent came from the state. The rest came from federal sources. Renee Fry, the group's
Colorado Pot Intercept Near Seward

Two men from Colorado face charges after the discovery of nearly 100 pounds of marijuana in a car in Nebraska. The State Patrol says the men were stopped Sunday morning on Interstate 80 in Seward County for following too close. The trooper searched the car, and 99 pounds of marijuana was found in a suitcase in the trunk. The 29 year old driver, and the 26-year-old passenger, both from Aurora,
Lincoln Man Dies Falling From Vehicle Roof

A Lincoln man has been identified as the victim who died in a single vehicle accident late Saturday night. It happened shortly after midnight on 52nd Street between Spruce and LaSalle. Lincoln Police say 27 year old James Rubio climbed out the sunroof of a sport-utility vehicle, fell to the street, and died. The driver of the vehicle was 34 year old Lindsey McAllister, also of Lincoln.
Panhandle Bond Issue Certified
Voters in the northwest Nebraska city of Chadron will decide whether to approve a one-half percent sales and use tax to pay for a proposed swimming pool center. The Dawes County Clerk's office told city officials Tuesday night that the measure had qualified for the Nov. 4 general election ballot.
Hearing Set to Find Psychiatric Facility for Jenkins
(8-7-14) A judge has set a hearing to find a psychiatric facility that will treat an Omaha man found too mentally unfit to undergo sentencing for killing four people. The hearing will be held more than two weeks after Douglas County District Judge Peter Bataillon ordered Nikko Jenkins to the state's psychiatric hospital in Lincoln for treatment.
Pershing Center Holds Last Concert August 6
(8-7-14) The Goo Goo Dolls will be known as the last live act at Pershing. It's not the last event at Pershing; the No Coast Derby Girls still have some matches this month, but the Goo Goo Dolls will be the last concert. Their last encore song on August 6 was a Supertramp cover, "Give A Little Bit."
Man Dies From Stab Wounds Suffered During Family Gathering
A 77-year-old Lincoln man has been arrested in the fatal stabbing of his 46-year-old son-in-law late Tuesday night at a family birthday party. Police Officer Katie Flood says the victim, Sujay Nooka, was stabbed in the chest allegedly by his father-in-law, Bayapa Lingala. Nooka was rushed to a hospital for surgery and died just before 3am Wednesday.
City Clerk to Pay Restitution for Theft
A former city clerk in the south-central Nebraska town of Fairfield has been sentenced to five years of probation and must pay back $55,000 to the city she's convicted of embezzling. Jennifer Bassett appeared at a restitution hearing in Clay County District Court at which prosecutors showed that she took $96,000.
Interpreter Accused of Theft From Client
A Lincoln woman who translated bank information into English for an elderly woman has been accused of stealing more than $13,000 from her. Lincoln police say 19-year-old Martha M. Rik was arrested Thursday on suspicion of theft by deception and identity theft. Court records do not list an attorney. The 64-year-old woman contacted authorities in May to report that money was missing.
Walking Pneumonia Outbreak At Nursing Home Turns Deadly

A quarantine has been lifted at a Columbus nursing home where a respiratory illness contributed to the deaths of five patients. The quarantine was imposed June 19 at Golden LivingCenter-Columbus. Health officials say that as of Wednesday, 34 patients and 15 staff members had caught the illness. The home has about 130 patients and 140 employees.
"P" Street Temporarily One Lane
(7-2-14) For several days each of the next three weeks, traffic on "P" Street from 11th Street to Centennial Mall will be reduced to one lane of traffic during daytime, off-peak hours. The lane restrictions are expected to take place Mondays through Wednesdays. The closures will be for asphalt patching and the installation of permanent pavement markings as part of the streetscape project.
Raybould To Be Hassebrook's Running Mate In Governor's Race
Democrat Chuck Hassebrook has chosen Lancaster County Commissioner and Lincoln business executive Jane Raybould to be his running mate in the race for Governor. Raybould, who's a Democrat and Vice-President of her family's grocery store business B&R Stores, says she will serve out her current term as a member of the county board, but will withdraw as a candidate for re-election.
Possible Homicide Victim Identified
Nebraska authorities have identified the 34-year-old man found dead near Beaver Crossing last week. The Nebraska State Patrol says the combination of fingerprint records and tips from the public helped identify Hai Sinh Nguyen of Lincoln. His body was found on the bank of the Big Blue River in Seward County Wednesday. An autopsy confirmed that Nguyen did not die of natural causes, and his death is being investigated as a homicide.
Woman Falls out of 6-Story Window at Lincoln Hotel
A woman is in the hospital after falling from a sixth floor window at the Embassy Suites. Our media partner 1011 news reports that at around 12:30 this morning, Lincoln Fire and Rescue found the woman on a two-story roof. A ladder truck helped rescue workers get her off the roof. Lincoln Police told KFOR News she is still alive, but in a Lincoln hospital with life-threatening injuries.
Centennial Mall and "O" Street Intersection to Close
Sidewalk and lane closures begin tomorrow at the intersection of Centennial Mall and "O" Street. As part of the renovation of Nebraska's Centennial Mall, the north half of the intersection will close on Monday. Traffic will be restricted to one lane in each direction on the south half. When work on the north half is done, the south half will close. The project is expected to be complete in 35 to 40 days.
Fatal Motorcycle Crash Victim Identified
(6-26-14) The man killed in a motorcycle crash in Lincoln Tuesday evening has been identified as 19-year-old, Mark Wenzl of Seward. Police say Wenzl was heading downtown on Rosa Parks Way when he crashed into a concrete barrier and was thrown over the guardrail and onto a parking lot below near 7th street.
Columbus Sex Offender Given Prison Time
A sex offender who moved into the home of a Columbus woman and later molested two of her children has been given five years in prison. The 25-year-old man had pleaded no contest and was convicted of sexual assault of a child. The man is not being identified in order to protect the privacy of the teenage boys the man was accused of molesting.
Fillmore County Crash Kills One
(6-23-14) An 83-year-old woman has died after a collision on U.S. Highway 81 near Strang. The Fillmore County Sheriff's Office says the accident occurred a little before 2:45 p.m., Sunday. Joan Hendrickson was turning north off Nebraska Highway 74 onto U.S. 81 when her car was struck by a southbound sport utility vehicle. Hendrickson, of Shickley, was fatally injured.
Burglar Takes ATM from Powerless Gas Station
(6-16-14) A burglar got away with an ATM from a convenience store. Sometime between Midnight and 5 in the morning Sunday, a man broke into the C Station convenience store at 1120 South Coddington. Saturday night's storm knocked out power in the neighborhood, so lights were out and security camera's didn't work.
Charges Dropped for Man Distributing Religious Pamphelts

Charges against a Lincoln man for handling out religious pamphlets outside the Pinnacle Bank arena have been dropped. 77-year-old Larry Ball was arrested March 15 for handing out literature during the state basketball tournament. Ball was arrested after he refused a request from arena security to leave. He claimed he was on public property.
Trial In Death of Raymond Man May End Soon
The family of a Raymond, Nebraska, man gunned down two years ago in Mississippi while picking his grandson up from college in Florida, could know very soon if the man accused of the murder will spend the rest of his life in prison. James Willie is accused of killing Tom Schlender in his vehicle on Interstate 55 in May of 2012.
South Sioux City Memorial Wall Dedication Draws Hundreds
The dedication of a replica Memorial Wall drew hundreds of Vietnam veterans to Freedom Park in South Sioux City. The half-scale replica of the wall bears the names of more than 58,000 U.S. service members killed in the Vietnam War. The 250 foot black granite wall is the only replica that duplicates the original design in the nation's capital.
Patty Duke Taken to Omaha Hospital During Film Screening
An organizer of a screening of "The Miracle Worker" in Omaha says one of the movie's stars, Oscar-winning actress Patty Duke, left the event because of stomach pain. The 67-year-old Duke was taken by a private vehicle Friday evening to the Nebraska Medical Center after complaining of stomach pain. Organizer Bruce Crawford says Duke's medical condition was not serious, but that but that an Omaha doctor who had been running tests on Duke asked her to come in for more tests Friday night after she reported the pain.
Ben Sasse Resigns From Midland
Midland University President Ben Sasse announced Thursday that he has submitted his resignation to the Midland Board of Directors, effective at the end of the year. Sasse, who is the Republican candidate for the Nebraska Senate seat being vacated by the retiring Senator Mike Johanns, is running against Democrat Dave Domina in November.
Nebraska Twister Damage Estimated at $300,000
Damage to Lancaster County property is estimated at 300,000 dollars after Sunday's round of tornadoes. Three of the twisters have been verified in northern Lancaster County, damaging two dozen buildings, including one grain bin that was dropped on a county road. Flooded roads were closed in 10 places during the storm, one bridge remains closed, and Count Engineer Pam Dingman says
UNMC Chancellor Receives Prestigious Health Care Leadership Award
University of Nebraska Medical Center Chancellor Jeffrey Gold is in Chicago this week to receive a prestigious health care leadership award. Gold is one of 25 recipients this year of the Becker's Healthcare 2014 Leadership Awards by Becker's Hospital Review.
Lincoln Water Levels Good, No Residential Watering Schedule in Demand
Mayor Beutler announced today that Lincoln's water supply is 95 percent full and he will not ask residents to follow a watering schedule at this time. The water level was below normal from December to March and slightly above normal in April.
Two Indicted for Hacking UNL, U.S. Navy, More Computer Systems
Federal prosecutors in Oklahoma say two men have been indicted for hacking into computer systems of more than 30 computer systems of public and private organizations, including that of UNL and the U.S. Navy. The U.S. Attorney's Office in Tulsa says 27-year-old Nicholas Knight, of Virginia, and 20-year-old Daniel Krueger, of Illinois, are a part of a group called Team Digi7al that tries to
Storm Damages Four Major NPPD Lines
(5-12-14) Sunday night's storms will be costly for the Nebraska Public Power District. The state's largest utility reports damage to four major transmission lines. About 100 poles were damaged on a large 345 kilovolt line running from Hallam to McCool Junction. At one point in the storm, that line fell to the ground across U-S Highway 81. Another 100 kilovolt line, from McCool
Lincoln City Attorney Rod Confer Retires
Lincoln City Attorney Rod Confer is retiring, after being the city's lawyer for the past five years. Mayor Beutler announced today that assistant city attorney Jeff Kirkpatrick will be the new city attorney starting June 1st. Kirkpatrick spent 12 years in private practice, after joining the city attorney's office in 2010, particularly with Lincoln Fire and Rescue.
18-Year-Old Hits, Runs, Accidentally Kills, Gets 4 to 5 Years
An 18-year-old woman will be sent to prison for four to five years for a hit-and-run which killed another driver. Eighteen-year-old Justice Wiggins of Omaha ran into some property and sped away from the scene. She ran a stop sign, collided with an SUV and killed the 23-year-old driver. Court records say she pleaded guilty to failing to stop and render aid and to misdemeanor vehicular
Midwest Community Leaders Advise Senate Panel on Improving Communities

(5-1-14) Witnesses are telling a Senate panel that rural communities need to sell what they are, not what they are not, in order to thrive economically. They also say government support is important for growth and that small cities and towns should band together to maximize their potential. A subcommittee of the Senate Agriculture Committee focused Thursday on how to boost rural
Overnight Armed Robbery At South Lincoln U-Stop

An overnight armed robbery in South Lincoln nets an arrest shortly after it occurred. Lincoln Police Captain Don Scheinost told our media partner 10/11 news around 1:30 Sunday, four men walked into a the U-Stop at 13th and South and demanded cash.
Shots Fired At West Lincoln Trailer Park

Shots were fired into a Lincoln home overnight. Our media partner 10/11 news reports that Lincoln Police received several reports of shots fired just after midnight at the Contempo Trailer Park at 600 West Farfield.
9-Year-Old Killed by Bobcat Machine

A 9-year-old boy was killed when a Bobcat Loader backed over him near Ashland. Cass County Sheriff William C. Brueggemann, told our media partner 10/11 news just after 3:30 Saturday afternoon a male was operating a bobcat loader
Midwest States to Jointly Combat Wildfires
Nebraska is preparing to joining forces with Colorado, Wyoming and the Dakotas to help fight rural wildfires. A bill sent to Governor Heineman would allow Nebraska to join the Great Plains Interstate Fire Compact, an agreement which lets member states share firefighters and equipment in an emergency. Kansas is considering a similar proposal.
Pipeline Opponents Protest with 80-Acres of Artwork

Opponents of a proposed pipeline to carry Canadian oil south to the Gulf Coast have carved a message of resistance into a Nebraska field in the project's path. The 80-acre artwork, which was done last week and reads "Heartland(hash)NoKXL."
Motorcycle Rider Killed in Crash

Omaha Police have identified the motorcycle rider who was killed in a weekend crash after failing to negotiate a corner in the road. Omaha police say 27-year-old David Plassmann of Bellevue died Saturday afternoon while out riding with others.
Syracuse Man Arrested for DUI after Crashing into Pole

A Syracuse man was arrested for DUI after crashing his truck into a power pole. Just before 1:00 Sunday morning, a Bennett firefighter drove up on a crash near 176th and Roca Road.
Driver Rolls Car Over, Gets DUI, Negligent Driving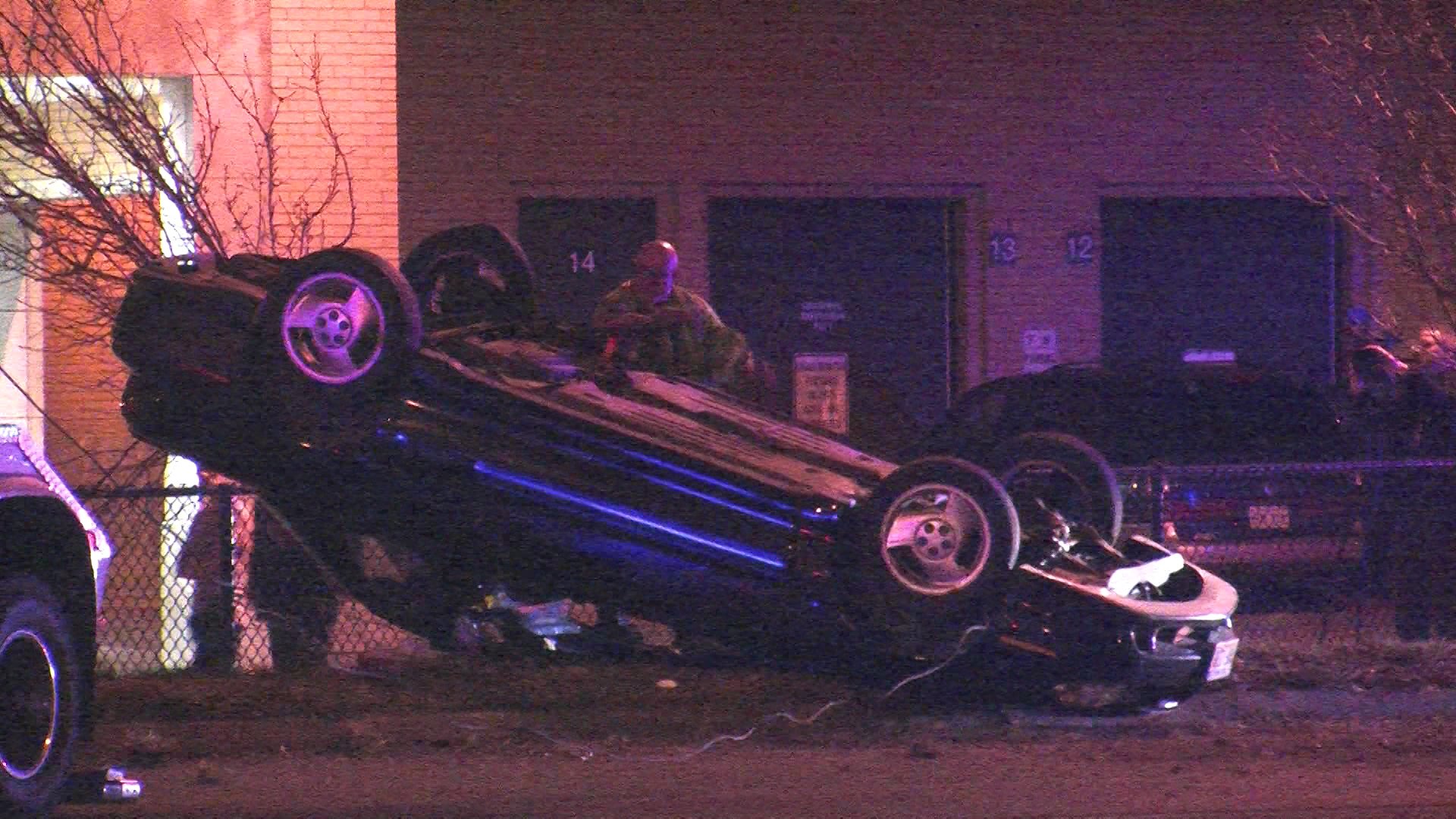 (4-11-14) A one-car rollover crash shortly after bar close last night resulted in no injuries but two citations--a DUI and negligent driving. 21-year-old Nathaniel Wilkens was driving too fast on the curve of Capital Parkway between J street and Randolph and lost control of his Pontiac Grand Am. His car flipped over and hit a curb and tree. Wilkens was not seriously injured.
Health and Human Services Official Vivianne Chaumont Dies at 60
A well-known state Health and Human services official has died. Vivianne Chaumont, who oversaw Nebraska's Medicaid and long-term care services, has died of cancer. She was 60. Chaumont was appointed to the agency in May 2007. She previously was an Assistant Attorney General in Colorado. Chaumont is survived by three children.
Approved Bill to Help Elderly Nebraskans Maintain Home-Living

A bill that would provide millions of dollars in federal and state funding to help elderly Nebraskans stay in their homes has won approval from lawmakers, despite a veto. Lawmakers overrode Gov. Dave Heineman's veto on Thursday with the minimum 30 votes required. The proposal would direct Nebraska to apply for a federal grant that would help pay for in-home services.
Unknown Thief or Thieves Break Into At Least 15 Cars at UNL
(4-10-14) University of Nebraska-Lincoln Police are looking at surveillance video to see if they can find out who smashed windows in at least 15 vehicles early Wednesday morning. Two UNL parking lots were targeted--one on South Street between Vine and 19th streets, the other near 22nd and U streets. Cell phones, iPods, cash, and other valuables were taken. Police encourage
Bill to Up Penalties on Assaulted Medical, Social Workers Faces Final Vote
(4-10-14) Assaulting a firefighter, paramedic, or social worker could carry a stiffer penalty under a bill headed to a final vote in the Legislature. Lawmakers gave 2nd-round approval to the legislation by Omaha Senator, Steve Lathrop. Yesterday's vote followed a filibuster led by Omaha Senator Ernie Chambers, who argues that the law shouldn't treat assault victims differently
Are You Sure You're Registered for the May 13th Primary?

The Lancaster County Election Commissioner will set up for voter registration at several extra sites on Saturday. Anyone who turns 18 on or before November 4, has moved, changed their name, or would like to change their political party affiliation, needs to register.
Ex-Convict Jobs Ammendment Heading to Final Vote as Part of Prison Reform Bill

A bill designed to help ex-convicts find jobs in Nebraska is headed to a final vote in the Legislature. The measure, part of the state's prison reform bill, was amended Tuesday before receiving second-round approval by lawmakers.
Tom Osborne Endorses Mike Foley for Governor

Former University of Nebraska football coach Tom Osborne today endorsed State Auditor Mike Foley's candidacy for Governor. In making the endorsement, Osborne said Foley is an honorable man who can't be bought.
Fines Possible for P Street Project Contractor

August 29th...mark it on your calendar. It's the date by which the P Street project must be done or the contractor faces stiff fines, If P Street and Centennial Mall isn't done in 30 days.
Fillibuster Kills Sexual Discrimination Bill

20 states and the District of Columbia have laws preventing employers from discriminating based on sexual orientation and gender. Nebraska will not join that list of states this year. Lawmakers fell 7 votes short of getting the support needed.
City Council Repeals Curfew

In a unanimous vote, the City Council repeals the teenage curfew ordinance. It's been the law since 1949 that young people under 16 must be accompanied by an adult to be in businesses where alcohol is served past 9 at night.
Nebraska DMV Closes Driver's License Operations

If you need to renew your driver's license, you might have to skip the DMV this week and go online. All state licensing operations are shut down through Thursday. Staff members are going through planned training sessions.
Horse Race Betting Bill Passes Legislature

A proposed ballot measure that could allow betting on previously recorded horse races has been passed by the Nebraska Legislature. Lawmakers voted 30-17 in a second attempt to approve the proposed constitutional amendment.
Heineman Vetoes Elderly Care Funding Bill

Gov. Dave Heineman has vetoed a bill that would require Nebraska to apply for federal funding for in-home care services for the elderly. The governor argues that while the bill's goal is laudable, it would shift millions of dollars in expenses onto state government.
Nebraskans Remember Mickey Rooney

Actor Mickey Rooney will always be remembered at Boys Town for his Oscar-winning role in the 1938 movie about the Nebraska home for troubled youth. Rooney, who died Sunday at the age of 93, was named Mayor for Life at Boys Town in 2003.
Many State Parks to Reopen Early

Officials say state parks and recreation areas closed temporarily last fall to deal with deferred maintenance amid budget woes will reopen nearly two weeks earlier than scheduled.
Task Force Arrests Wanted Fugitive in Lincoln


The US Marshals Metro Fugitive Task Force (MFTF) announced it has arrested Jason Robert Jackson, 24 based on his federal arrest warrant for conspiracy to distribute methamphetamine. Jackson was arrested around midnight on Sunday at a residence in the 2500 block of N street in Lincoln.
Man Killed by Gunshot

A man is dead after a shooting yesterday evening at around seven-thirty at the Lion's Gate Apartments on the 5100 block of Vine Street. Our media partner 1011 says the shooting was accidental, but police aren't willing to confirm anything.
Anti-Icing System to be Installed on I-80 Bridges

An anti-icing system is scheduled to be installed on four Interstate 80 bridges about four miles west of Aurora next week. The project will include construction of a camera tower and a building that will house the anti-icing chemicals.
Two Young Students Injured in Bus Crash Near Norfolk

Authorities say two girls were injured following a school bus crash in Stanton County. The Stanton County Sheriff's Office says the crash happened Friday morning near Norfolk. The girls, ages 8 and 9, were taken to a local hospital.
Palin Endorses Ricketts

Sarah Palin is jumping into Nebraska politics again. The former vice-presidential candidate is endorsing Pete Ricketts' bid for the Republican nomination for governor, calling him a "principled conservative." Ricketts is competing in a six-w
Former Crime Scene Investigator Ordered to Pay Restitution and Punitive Damages

Discredited former Douglas County crime scene investigator David Kofoed has been ordered to pay a total of nearly $6.6 million to two men he's accused of framing for a double murder. U.S. Judge Joseph Bataillon issued the orders.
Indepentent U.S. Senate Candidate not Invited to Business Forum

Independent U.S. Senate candidate Jim Jenkins today objected to a decision by the National Federation of Independent Business not to invite him to a small business forum featuring other Senate candidates.
Three-Year-Old Dies after Accident

A 3-year-old boy has died in an Omaha hospital after being accidentally run over by his uncle at a trailer park in Hastings. Taylor Wilson, of Nebraska Medical Center, on Tuesday confirmed the death of Aldo Ramirez-Lopez.
Lincoln Man Sentenced to Prison for Selling Gun to Felon

A 36-year-old Lincoln man has been given 46 months in federal prison for selling a gun to a convicted felon. Ashley Gerbig was sentenced in U.S. District Court in Lincoln. He pleaded guilty to one count in October.
Legislature Overrides Governor's Budget Veto

Nebraska lawmakers have voted to override Gov. Dave Heineman's vetoes of state budget items, including funding for courtyard fountains and a new heating system at the Capitol. The 37-11 vote on Tuesday comes days after Heineman announced the veto.
Hit and Run Crash Shoves Parked Car Against House

Lincoln Police are investigating a hit and run accident where a parked car was overturned and hit a house and the suspect was arrested 10 blocks from crash scene, still in his destroyed car. Our media partner 10/11 news is reporting just after 9:00 Saturday night emergency crews were called to the 1800 block of A Street for a reported rollover accident.
Lincoln Police Catch Stabbing Suspect

Lincoln Police have caught the man they say is responsible for a stabbing early Sunday morning. Around 7:40 a.m., LPD Captain David Beggs said the suspect went into the CVS Pharmacy and asked the cashier about a TracFone prepaid cellphone.
Lincoln Police Arrest Murder Suspect

Lincoln Police have made an arrest an arrest in the homicide of Nathaniel Morton Sr. Captain Jason Stille tells KFOR News 21-year-old Kashius Haynes turned himself into authorities around 3:00 p.m. Saturday afternoon.
Milford Woman Admits Lying about Man's Threats

A Milford woman has made a plea deal and was convicted in a perjury case. Betsy Smith pleaded no contest, and will be sentenced May 12. Prosecutors say Smith had sought a protection order against a York man.
Minnesota Man's $5,000 Wheelchair Stolen

The State Patrol is asking for help finding a wheelchair stolen from its owner as he traveled through Nebraska. A 29-year old Minnesota man called the Nebraska State Patrol on Wednesday to report that his wheelchair had been stolen.
Boy Scouts Hurt in Gunpowder Explosion

Boy Scouts experimenting with gunpowder for a ceremony have been injured in an explosion and fire at a Council Bluffs Home. The Fire investigator said that the accident occurred around 8:10 p.m. Thursday.
Woman Sues Strip Club Over Wages

A Wisconsin woman is suing a Lincoln-area strip club where she dances, saying the owner of Shakers of Waverly has not paid her or other dancers an hourly wage or overtime in the three years she has worked there.
19-Year-Old Going Back to Prison

A 19-year-old on parole for robbery is going back to prison for nearly a year for trying to force his way into Lincoln North Star High School last year. William Holloway and two friends fought with two guards and a school administrator.
Lincoln Post Office may Close

The U.S. Postal Service is studying whether to continue operating the University Place Post Office. Postal Union President Tony Ridder says in his monthly newsletter that a decision has already been made to close the station at 48th and Leighton.
Grand Island Fights for Renovated State Veterans Home, Not New
Grand Island leaders haven't given up on retaining the state veterans home instead of seeing the state build a replacement in Kearney. Grand Island Mayor Jay Vavricek is preparing a counterproposal to the plan approved by Gov. Dave Heineman. The state plan already has been sent to federal officials in Washington, where it awaits funding.
Legislature Approves Budget

Nebraska lawmakers have approved changes to the state's two-year budget, including new money for property tax relief. The $7.8 billion package passed on Monday includes new funding for Nebraska's property tax credit program, water projects, and state park renovations. It also allocates money for job-training programs and pediatric cancer research.
Mountain Lion Hunting Ban Waiting for Governor's Signature

Nebraska's mountain lion hunting season could come to a halt if a bill passed by state senators becomes law. The Legislature's 28-13 vote on Monday was enough to pass the measure, but supporters fell five votes short of the backing needed to put it into effect right away. Sen. Ernie Chambers of Omaha introduced the bill to protect mountain lions.
Lincoln Police Investigate More Than 20 Car Vandalism Cases

Police are investigating more than 20 vandalism cases in south-central Lincoln. Lincoln Police told 10/11 news they started getting reports of graffiti on cars and homes and slashed tires just after 8 Saturday morning.
Single Vehicle Rollover Accident Occurs In West Lincoln

A man is in serious condition after his car rolled west of 190th and Pioneers Blvd yesterday afternoon and he was ejected. Lancaster County Sheriff Sergeant John Vik told our media parter 10/11 News the single vehicle crash happened just after 5:00 pm.
Missing Teens Found in Florida
Lincoln Police tell our media partner 1011 News, Rachael Bates and Samantha Zuerlein have been located in Titusville, Florida.
Lincoln Police Captain David Beggs said the girls were sleeping in the 1997 silver Lincoln Continental they were last seen in, when Titusville police found the girls in a Walmart parking lot.
Driver Hits Stalled Car and Owner
A woman putting gas in her stalled vehicle on 40th Street was hit by a car last night near C Street. The woman, Tracy Macke, was taken to intensive care but Police Capt. Don Scheinost tells KFOR NEWS the woman's injuries are not considered life threatening. The driver, Sara Inhofe, was driving southbound on 40th Street when she saw the stalled car with its flashers on too late and swerved,
Man Hit in Head by Large Tree, Dies 4 Days Later

(4-3-14) A 57-year-old Roca man has died four days after being hit by a falling tree. Wade Wunderlich used a chain saw to cut down the tree Saturday. He and his wife had been working for months to remove the tree from the 100-acre property they recently bought three miles west of Roca in southeast Nebraska.
New Hydraulic Cot In LFR Ambulances

New hydraulic cot for LFR ambulances.
Federal Judge Catches Heat for Comments

A federal judge is catching some heat for referring to himself as "a dirty old man" and suggesting in his personal blog that young women attorneys need to dress more conservatively in court. Senior U.S. District Judge Richard Kopf weighed in on the topic Tuesday, relaying a story about a local female attorney in her late 20s who "wears very short skirts..."
District Volleyball Pairings Are Set
Lincoln Southeast and Lincoln North Star will host district volleyball tournaments next week. Southeast will host the A-2 District tournament next Wednesday, while North Star hosts the A-7 tourney. Click on headline for full brackets.





Huskers Beat Rutgers 42-24
Ameer Abdullah ran for 225 yards and three touchdowns and set a school record with 341 all-purpose yards, leading 16th ranked Nebraska to a 42-24 victory over Rutgers yesterday. The Huskers reached the halfway point of conference play tied with Minnesota for first in the Big Ten West Division.
East, Southwest, Pius X , Waverly and Malcolm Make Playoffs
Lincoln East, Lincoln Southwest, Lincoln Pius X, Waverly and Malcolm have qualified for the NSAA State High School Football playoffs, which begin on Oct. 31. Pairings were released Saturday morning, after the regular season wrapped up Friday night. (CLICK HEADLINE FOR FULL STORY)
Millard West Surge In Second Half Stops Southeast
Lincoln Southeast used some old school plays to compete with Millard West Thursday night, but the Knights couldn't overcome a second half surge, as the Class A 10th-ranked Wildcats hung on for a 35-28 victory in high school football at Seacrest Field.


Silver Hawks Still In State Softball Tourney After Day One
Lincoln Southwest is still alive in the NSAA State High School Softball Tournament, after falling in their first game in the Class A tournament 12-6 to Papillion-LaVista, but bouncing back to beat Lincoln North Star 4-0 in an elimination game Thursday at the Smith Softball Complex in Hastings.
13th-Ranked NU Volleyball Team Sweeps Northwestern
The No. 13 Nebraska volleyball team made quick work of Northwestern on "Pink Night," sweeping the Wildcats 3-0 (25-12, 25-22, 25-13) on Wednesday at the Bob Devaney Sports Center. Husker head coach John Cook says he's really pleased with how his team responded, following last Sunday's loss at Michigan.
Big Red Tip-Off Set For Oct. 29
The Nebraska Athletic Department invites fans to get their first look at the 2014-15 Husker men's and women's basketball programs, as the Huskers will host the Big Red Tip-Off at Pinnacle Bank Arena on Wednesday, Oct. 29. The Big Red Tip-Off marks the first opportunity to see both programs prior to their first exhibition games.
HUSKER FOOTBALL: Beck Says NU Needs To Take Care of Football at Northwestern
The Nebraska football team continued its preparations for its Saturday night Big Ten West Division showdown with the Northwestern Wildcats on Tuesday afternoon, as the Huskers completed a 90-minute practice inside of the Hawks Championship Center and outside on the Ed and Joyanne Gass practice fields.
State Softball Tournament Starts Wednesday
The NSAA State High School Softball tournament starts this morning at the Smith Softball Complex in Hastings. Raymond Central opens up the Class C tournament at 9am against Guardian Angels Central Catholic. In Class A at 11:30, sixth-seed Lincoln North Star plays 3rd-seed Omaha Marian at Field 3.
Elkhorn South Wins Class A Golf Title, LSW Finishes 4th
Elkhorn South is the Class A girls state golf champion, after shooting a two-round team total of 725 at the Norfolk Country Club. Papillion-LaVista finished runner-up in the team standings, while Millard North came in third and Lincoln Southwest finished fourth. Lincoln Southeast finished tied for fifth with Omaha Marian and Lincoln Pius X wound up finishing at No. 8.
Nebraska's 2015 Baseball Schedule Is Out
The Nebraska baseball team's 2015 schedule is out, with the opening game of the year scheduled for Friday, February 13th in Las Vegas, taking on the UNLV Rebels. The Huskers will play 27 home games at Haymarket Park and will open up the home part of the schedule March 10th, hosting Northern Colorado.
Nebraska Mens Hoops: Huskers To Play On BTN 13 Times In 2014-15
A minimum of 13 Nebraska men's basketball games will air across Big Ten Network platforms this season. Eleven games will air on BTN and available nationally...two games will air online on BTN Plus, which is a subscription-based service available on computers, smartphones and tablets as part of the BTN2Go app.
Nebraska Men's Basketball: Schedule Released For Tourney In Hawaii
The Nebraska basketball team will face a tough challenge in the opening round of the 2014 Hawaiian Airlines Diamond Head Classic, when the Huskers face homestanding Hawaii in its tournament opener. The Huskers and Rainbow Warriors will tip off at Midnight (central) on Dec. 23, in a game televised nationally on ESPNU.
Two Saltdogs Receive Weekly Honors
The Lincoln Saltdogs swept the league's weekly awards for the week ending June 1, as 1B Ian Gac was named Pointstreak Player of the Week and RHP Marquis Fleming was named Pointstreak Pitcher of the Week. Pointstreak is the official baseball statistician of the American Association.
Nebraska Women's Basketball Notches NCAA Tourney Win

Jordan Hooper had 23 points and 11 rebounds, and fourth-seeded Nebraska defeated Fresno State 74-55 in the first round of the NCAA women's tournament Saturday in Los Angeles. Emily Cady added 15 points and 11 rebounds for the Cornhuskers (26-6), the B
Husker Men Fall to Baylor in NCAA Tournament

The Husker Basketball team is finished after one game in the NCAA Tournament. Nebraska coach Tim Miles was ejected from the Cornhuskers' West Region game against Baylor after getting whistled for two technical fouls in the second half. Miles drew his second technical for unsportsmanlike conduct with 11:17 left in the game and Nebraska losing 50-32.
Edwards Named Big Ten Players of the Week
Nebraska softball player Tatum Edwards was named the Big Ten Player of the Week on Monday. The award is the first of Edwards' career, although she is a four-time Big Ten Pitcher of the Week honoree.....
Huskers Hold First Florida Practice

The Nebraska football team practiced on the campus of the University of North Florida for the first time Friday morning, beginning preparation for the Gator Bowl against No. 23 Georgia. The Huskers and Bulldogs are set to battle Wednesday, New Year's Day, in an 11 a.m game that will be broadcast on ESPN2. The Huskers practiced in helmets, shoulder pads and shorts for just over two hours. It was the first of four scheduled pre-game practices.
Huskers Prepare in Florida
The Nebraska football team arrived in Jacksonville, Florida yesterday (Thursday), six days away from their showdown with the 23rd-ranked Georgia Bulldogs in the Gator Bowl on New Year's Day. The Cornhuskers will workout today (Friday) for the first time since before Christmas. Kickoff of the Gator Bowl is at 11am next Wednesday.
Holiday Tourney Play Begins
The holiday basketball tournament schedule will get underway around the area tomorrow and Saturday. Tournaments that start Friday include the Lincoln Lutheran holiday tournament which will feature the host school Lutheran, along with Fairbury, Raymond Central and Louisville.
Hooper Leads Huskers to Win Over Utah State
All-American, Jordan Hooper, erupted for game highs of 33 points and 14 rebounds to lead #15 Nebraska to a 95-75 win over Utah State yesterday (Sunday) at Pinnacle Bank Arena. With the victory, Nebraska improved 7-2 overall, while Utah State slipped to 5-3.
Bluejays Take Down Huskers
All-American Doug McDermott scored a game-high 33 points to lead three Creighton players in double figures, as the Bluejays thumped Nebraska, 82-67 last (Sunday) night. The Huskers return to action on Saturday, taking on Arkansas State.
Huskers to Play in Gator Bowl New Years' Day
Nebraska will appear in a New Year's Day bowl game for the 3rd straight season. The Huskers have been selected to play in the TaxSlayer.com Gator Bowl in Jacksonville against Georgia. January 1st kick off will 11 o'clock - Lincoln time. Nebraska goes into the bowl game at 8-4.
Pelini Reprimanded By Big Ten Conference
The Big Ten office today issued a public reprimand of Nebraska football head coach Bo Pelini for violating the Big Ten Sportsmanship Policy following Nebraska's game against Iowa on Nov. 29, 2013. In addition, the conference announced that the institution has been fined $10,000 as a result of the violation.
Husker Volleyball Hosts Another NCAA Regional
The Nebraska volleyball team will spend opening weekend of the postseason at home for the 10th straight season as the Bob Devaney Sports Center has been chosen as one of 16 sites for the NCAA 1st and 2nd-round play next weekend. The Huskers will be making their 32nd NCAA Tournament appearance and they will go in as the #8 overall seed among the 64 teams.
Pelini Issues Statement

Nebraska football coach Bo Pelini has issued a statement, following Saturday's announcement regarding his retention as coach.

"I want to thank our administration and Shawn Eichorst in particular, for his continued and full support that he has given me and our football program since his arrival on campus. I am honored to represent this university and its great fans and
Falls City Sacred Heart Wins D2 Football Title
Charles Dunn passed for five touchdowns and ran for another, and top-ranked Falls City Sacred Heart won its first state football championship since 1994 and its seventh overall with its 63-14 victory over No. 9 Stuart in the Class D2 final Monday. The Irish (13-0) scored 56 straight points after falling behind 8-0 early.
Omaha Skutt Wins Class B Football TItle

Quarterback Isaiah Ramsey ran for two touchdowns and Zachary Zeplin intercepted three passes as second-ranked Omaha Skutt posted its fourth shutout of the season in a 30-0 victory over No. 4 York in the Class B championship game Monday night. The Skyhawks claimed their first title since 2005, winning 12 straight games after losing their season opener to Gretna.
Oklahoma High School Star Signs With NU Mens Hoops
Nebraska Men's Basketball Coach Tim Miles announced that Jacob Hammond has signed a National Letter-of-Intent with the Husker basketball program on Wednesday, the first day of the fall signing period. Hammond, a 6-foot-10, 230-pounder from Comanche, Okla., is considered one of the nation's top big men in the class of 2014.
HS FOOTBALL: Ashland-Greenwood Ends Christian's Season
The run through the post season is over for the Lincoln Christian football team. The Crusaders could not overcome a second half comeback by Ashland-Greenwood and fell to the Bluejays 33-13 Tuesday night at Memorial Stadium in Ashland. Christian struck first, though, in the first quarter, with this 76-yard touchdown run from quarterback Logan Power on the third play in their opening drive.
HS FOOTBALL: Ashland-Greenwood Ends Christian's Season
The run through the post season is over for the Lincoln Christian football team. The Crusaders could not overcome a second half comeback by Ashland-Greenwood and fell to the Bluejays 33-13 Tuesday night at Memorial Stadium in Ashland. Christian struck first, though, in the first quarter, with this 76-yard touchdown run from quarterback Logan Power on the third play in their opening drive.
Husker Soccer Headed to Championship Game
The top-seeded Nebraska soccer team faced an early deficit for second straight match but used three second-half goals to defeat No. 4 seed Indiana by a 3-1 margin on Friday in the Big Ten Tournament Semifinals at the Illinois Soccer Stadium. NU's season-best eighth consecutive win locked up a spot in Sunday's title match against the No. 7 seed Iowa.
Husker Soccer To Face Indiana
The top-seeded Nebraska soccer program continues its march toward the 2013 Big Ten Tournament title in Champaign on Friday, Nov. 8 with a semifinal match slated for 1:30pm against No. 4 seed Indiana. The Huskers will face the Hoosiers for the second time in a week as NU looks to capture its first Big Ten Tournament Championship and first tournament title since 2002.
Exhibition Play over for Women's Basketball
Exhibition play is over with for the 12th-ranked Nebraska womens basketball team, after their 75-34 victory against Nebraska-Kearney yesterday at Pinnacle Bank Arena. Jordan Hooper and Emily Cady had double-doubles, as Hooper scored 20 points and grabbed 11 rebounds, while Cady had 11 points and a game-high 12 rebounds.
Nebraska, Michigan Game Time Set
Nebraska will play Michigan on ABC Saturday afternoon in Ann Arbor, Mich. That's according to the Big Ten Conference. The game will kick off at 2:30 p.m. Central on Saturday between the 6-2 Huskers and the 8-1 Wolverines will help determine which Big Ten teams will play in the conference championship game.
Hail Mary Leads to Saturday Win
Jordan Westerkamp caught Ron Kellogg III's tipped desperation heave to the end zone with no time left Saturday, giving Nebraska a 27-24 victory over Northwestern on Saturday. The Cornhuskers looked like they were finished after Northwestern took a three-point lead with 1:20 left. They started their final drive at their 17 with no timeouts.
Blue Jays Fall in Third Place Game in California
Kevin Larsen gave George Washington the lead with 1:03 left in the game and the Colonials held off No. 20 Creighton for a 60-53 victory that gave them third place in the Wooden Legacy on Sunday night. The Colonials took advantage of an off night by Doug McDermott, who came in averaging nearly 28 points per game but finished with seven.
Shaylee Chuckulnaskit, Teen Wounded in Washington School Shooting, Dies
Photo by David Ryder/Getty Images(MARYSVILLE, Wash.) -- Shaylee Chuckulnaskit, 14, a victim in the shooting at a Washington state high school, died on Friday, officials at Providence Regional Medical Center Everett said. She was the fourth person to die in the shooting.Two other students — Andrew Fryberg, 15, and Nate Hatch, 14, remain at Harborview Medical Center in critical condition. Hatch suffered a gunshot wound to his jaw."Our hearts are broken at the passing of our beautiful daughter. Shay means everything to us. In Shay's short life she has been a radiant light bringing us incredible joy and happiness. She has been a loving daughter, a caring sister, a devoted friend and a wonderful part of our community. We can't imagine life without her," the Chuckulnaskit family said in a statement released through the hospital.Zoe Galasso, 14, died from the shooting a week ago. Gia Soriano, also 14, died Sunday at Providence Hospital.Chuckulnaskit was critically injured in the shooting at Marysville-Pilchuck High School in Marysville, Washington.Authorities have identified the shooter as Jaylen Fryberg. Fryberg, 14 -- who shot five people before killing himself inside the school -- was a member of a prominent family in the Tulalip Tribes and, according to a tribe member, state Sen. John McCoy, he was highly regarded there."A lot of folks were considering him that he would move up the culture ranks and become a leader," McCoy said. "He had that kind of charisma and raw talent."All the victims in the shooting were either relatives or friends of Fryberg's, McCoy said. Two of the victims, Nate Hatch, 14, and Andrew Fryberg, 15, are relatives of the shooter, according to Hatch's grandfather and a source within the Tulalip Tribes.Follow @ABCNewsRadio !function(d,s,id){var js,fjs=d.getElementsByTagName(s)[0];if(!d.getElementById(id)){js=d.createElement(s);js.id=id;js.src="http://platform.twitter.com/widgets.js";fjs.parentNode.insertBefore(js,fjs);}}(document,"script","twitter-wjs"); Copyright 2014 ABC News Radio
See Waves Slam Cars on a Busy Chicago Road
Mr_Twister/iStockphoto/Thinkstock(CHICAGO) -- Ah, the sea, the crashing surf...the highway?Drivers in the middle of Chicago Friday saw waves crashing where they're definitely not supposed to be, as high winds blew Lake Michigan's waters across the northbound lanes of Lake Shore Drive.The crashing waves and flooding stretched from North Avenue to Division Street, according to ABC News station WLS, and prompted city officials to reduce available lanes on the road and advise drivers to go another way, according to local reports.The whole thing was captured on video. Take a look below as the waves crash.More ABC US news | ABC Health NewsFollow @ABCNewsRadio !function(d,s,id){var js,fjs=d.getElementsByTagName(s)[0];if(!d.getElementById(id)){js=d.createElement(s);js.id=id;js.src="http://platform.twitter.com/widgets.js";fjs.parentNode.insertBefore(js,fjs);}}(document,"script","twitter-wjs"); Copyright 2014 ABC News Radio
Mexican Judge Orders US Marine Reservist Released
AndreyPopov/iStockphoto/Thinkstock(MEXICO CITY) -- U.S. Marine reservist Sgt. Andrew Tahmooressi, jailed in Mexico on gun charges since March, was ordered released by a judge in Mexico on Friday, according to documents released by the court.The California native, 26, was arrested on March 31, after he says he got lost and crossed the Mexican border with three firearms in his pickup truck. Tahmooressi served two tours of duty in Afghanistan.The possession of any weapon restricted for the use of the Army is a federal crime in Mexico regardless of whether visitors declare it or not upon entering the country.Tahmooressi's mother Jill in July said she was able to spent 20 minutes with her son after a court hearing, when he was ordered to be held in jail."He's very strong. He's very strong and positive. And he's confident," she said then.The State Department has been actively engaged in the case. Consular officers have visited Tahmooressi numerous times, and at least 71 members of Congress have signed a bi-partisan letter asking the judge for leniency.Unlike American law, in Mexico one is guilty until proven innocent and the decision rests solely in the judge's hands.Follow @ABCNewsRadio!function(d,s,id){var js,fjs=d.getElementsByTagName(s)[0];if(!d.getElementById(id)){js=d.createElement(s);js.id=id;js.src="http://platform.twitter.com/widgets.js";fjs.parentNode.insertBefore(js,fjs);}}(document,"script","twitter-wjs");Copyright 2014 ABC News Radio
Florida Man, Serving Life in Prison for Armed Robbery, Escapes
fotokon/iStockphoto/Thinkstock(MIAMI) -- A Florida inmate who was serving life in prison for armed robbery escaped from prison on Friday.Ronald McCoy, 39, was sentenced in 2004 to life in prison after he was convicted of multiple counts of armed robbery, as well as charges of aggravated assault and carrying a concealed weapon.McCoy had previously served time for a separate armed robbery in 1992.It was not immediately clear how McCoy escaped from the prison. The Florida Department of Corrections is working with local law enforcement and Florida Department of Law Enforcement to apprehend him.The Florida DOC describes McCoy as a 6-foot-3 inch tall, 200 pound black man with black hair, brown eyes and tattoos on his left bicep and the right side of his chest.Follow @ABCNewsRadio!function(d,s,id){var js,fjs=d.getElementsByTagName(s)[0];if(!d.getElementById(id)){js=d.createElement(s);js.id=id;js.src="http://platform.twitter.com/widgets.js";fjs.parentNode.insertBefore(js,fjs);}}(document,"script","twitter-wjs");Copyright 2014 ABC News Radio
Under the Wire: Guardrail Company Avoids Nationwide Ban With Crash Test Plan
zebra3/iStockphoto/Thinkstock(NEW YORK) -- The federal government has received, but is refusing to disclose, an urgent plan to re-test the safety of guardrails found on American highways across the country amid accusations they are dangerous to motorists.Just under the deadline, Trinity Industries, maker of the controversial ET-Plus system, submitted plans to the government for the new tests, as 30 states have announced they've already banned new installations of the guardrail until it is proven safe."The Federal Highway Administration received Trinity's ET-Plus test plan. The FHWA will expeditiously, but carefully, review the plan," a statement provided Friday from the FHWA to ABC News reads.The government agency says it will review what Trinity Industries sent "with a sense of urgency" but does not have a timetable in which it will respond to the company. Starting 10 days ago, Trinity had been given until Friday to submit plans or the government would rule the commonly-used guardrail ineligible for American roads.The FHWA would not disclose further information about the crash test plans and directed requests for details of the "draft plan" to Trinity. A spokesperson for Trinity told ABC News it is not sharing details publicly at this time."The public should be able to review these materials," said Sean Kane, founder of The Safety Institute. "We can't tell the difference between the regulators and the regulated here. This coziness has been part of the problem since the beginning."Thirty states have now announced they are suspending further installation of the ET-Plus and one state, Virginia, said it is making plans to remove the guardrails from its highways entirely. Late last week, Trinity Industries said it would halt sales of the ET-Plus.The demand from the FHWA for crash tests came a day after a Texas jury ruled that Trinity had defrauded the government by altering an approved guardrail end terminal design nearly a decade ago and then failing to tell federal or state transportation departments about the changes until questions were raised in 2012. Trinity was ordered to pay $175 million in damages -- a figure expected to triple by statutory mandate.The ET-Plus System was the subject of an ABC News 20/20 investigation in September that looked into allegations from crash victims that the modified guardrail can malfunction when struck from the front by their vehicles'. Rather than ribboning out and absorbing the impact as designed, the guardrails "locked up" and speared straight through the cars, severing the motorists' limbs in some cases.Lawyers for the plaintiff in the Texas case, Josh Harman, expressed concern about any planned crash tests to the FHWA and have asked to be involved in discussions prior to the testing of the ET-Plus."While we believe crash testing is important, we have several concerns about the protocol outlined by your office for testing and... we believe that testing alone would be insufficient to determine whether the ET-Plus should be eligible for federal reimbursement," wrote attorney George Carpinello.Dean Sicking, a renowned guardrail engineer who authored manuals for crash testing –- and who also testified against Trinity Industries in the federal trial -- wrote to the agency, questioning the type of tests it may conduct, concerned that there has been an "ongoing deception of the FHWA" by Trinity Industries.Trinity has maintained the guardrails are safe, noting that the FHWA approved the modified guardrail for use after questions about the modifications were raised in 2012. The company plans to appeal the Texas verdict and has previously told ABC News it has a "high degree of confidence in the performance and integrity" of the ET-Plus system.Follow @ABCNewsRadio!function(d,s,id){var js,fjs=d.getElementsByTagName(s)[0];if(!d.getElementById(id)){js=d.createElement(s);js.id=id;js.src="http://platform.twitter.com/widgets.js";fjs.parentNode.insertBefore(js,fjs);}}(document,"script","twitter-wjs");Copyright 2014 ABC News Radio
Building Stability Affecting Search for Victims of Kansas Plane Crash
Jaison Podkanowicz(WICHITA, Kan.) -- Rescuers had difficulty searching on Friday for the victims of a crash at a Wichita, Kansas, airport, with investigators fearing the badly damaged building might collapse at any moment."We don't like leaving folks who have died in a structure overnight, but we don't want to get anybody else hurt," said Brad Crisp, Wichita's fire marshal.Four people were killed, including pilot Mark Goldstein, when a Beechcraft King Air 200, full of fuel, lost power in the left engine shortly after takeoff Thursday at the Wichita Mid-Continent Airport.The plane slammed into the FlightSafety Building, igniting an inferno. On Friday, small fires were still being put out as pieces of the building continued to break off.Authorities said Friday that the three people who were killed on the ground were in flight simulators at the moment of impact. Flight simulator pods typically house a pilot, copilot and flight instructor.Authorities did not release the names of the three victims. Heavy equipment was expected to be brought in on Friday to help stabilize the building and enable rescuers to recover the bodies.Five people were hospitalized after the crash Thursday, including one person in serious condition. Goldstein was flying solo.Goldstein's colleagues on Friday said he knew he was in trouble right away."Mark was an air traffic controller and the other other controllers knew his voice," said friend Ron Ryan. "They knew when he declared an emergency and lost the left engine. They knew who it was."A National Transportation Safety Board team was at the scene of the crash waiting to begin its investigation.Follow @ABCNewsRadio !function(d,s,id){var js,fjs=d.getElementsByTagName(s)[0];if(!d.getElementById(id)){js=d.createElement(s);js.id=id;js.src="http://platform.twitter.com/widgets.js";fjs.parentNode.insertBefore(js,fjs);}}(document,"script","twitter-wjs");Copyright 2014 ABC News Radio
One Dead, One Injured in Virgin Galactic Spacecraft Crash
Virgin Galactic(MOJAVE, Calif.) -- One person died and another suffered a major injury after Virgin Galactic's SpaceShipTwo spacecraft crashed in California's Mojave Desert on Friday.California Highway Patrol confirmed the fatality and the injury, but did not specify the individuals involved.Virgin Galactic confirmed the "in-flight anomaly" and said that their first concern was the safety of their pilots but did not report their commission."Virgin Galactic's partner Scaled Composites conducted a powered test flight of #SpaceShipTwo earlier today," the company tweeted.SpaceShipTwo was destroyed after it separated from its mother ship, White Knight Two, the company said."During the test, the vehicle suffered a serious anomaly resulting in the loss of SpaceShipTwo. WK2 landed safely," according to the company. "Our first concern is the status of the pilots, which is unknown at this time.""We will work closely with relevant authorities to determine the cause of this accident and provide updates ASAP," the company added.Virgin Galactic, part of British billionaire Richard Branson's group of companies, has announced plans to operate a fleet of SpaceShipTwo vehicles for private sub-orbital flights.This is the second space mission to end catastrophically this week.On Tuesday, an Antares rocket produced by Orbital Sciences exploded seconds after liftoff in Virginia while on a NASA-contracted supply mission to the International Space Station.Follow @ABCNewsRadio !function(d,s,id){var js,fjs=d.getElementsByTagName(s)[0];if(!d.getElementById(id)){js=d.createElement(s);js.id=id;js.src="http://platform.twitter.com/widgets.js";fjs.parentNode.insertBefore(js,fjs);}}(document,"script","twitter-wjs");Copyright 2014 ABC News Radio
Virgin Galactic Loses Spacecraft After 'Serious Anomaly'
Virgin Galactic(MOJAVE, Calif.) -- Virgin Galactic says it lost one of its spacecrafts on Friday after it suffered a "serious anomaly" during a test flight over California's Mojave Desert.During the test, the vehicle suffered a serious anomaly resulting in the loss of SpaceShipTwo. WK2 landed safely. (2 of 4)— Virgin Galactic (@virgingalactic) October 31, 2014The status of the pilots aboard the SpaceShipTwo is not yet known at this time, the company tweeted.Follow @ABCNewsRadio !function(d,s,id){var js,fjs=d.getElementsByTagName(s)[0];if(!d.getElementById(id)){js=d.createElement(s);js.id=id;js.src="http://platform.twitter.com/widgets.js";fjs.parentNode.insertBefore(js,fjs);}}(document,"script","twitter-wjs");Copyright 2014 ABC News Radio
No Quarantine for Kaci Hickox While She Awaits Hearing, Judge Rules
ABC News(FORT KENT, Maine) -- In yet another legal seesaw, the Maine nurse who treated Ebola patients in West Africa and has fought her state's quarantine rules can leave her home and go to public places as she awaits her hearing, a judge ruled Friday in Augusta.The ruling overrides a temporary order filed Thursday night, which mandated that nurse Kaci Hickox not be present in public places, not leave the town of Fort Kent and stay at least 3 feet from anyone when she does go out.According to the new court order, Hickox must agree to active monitoring and coordinate her travel with health authorities until a hearing can take place. She must also report any symptoms she experiences to public health authorities.Hickox's attorneys said they are "pleased with the decision" because it "validates" what she has been saying since she was quarantined upon return to the United States at Newark Liberty International Airport on Oct. 24."An individual who is does not have Ebola symptoms does not pose a public health threat and should not be quarantined," her lawyers Norman Siegel and Steven Hyman said in a statement.The restrictions fall short of the mandatory quarantine and forced Ebola blood test officials had threatened earlier in the week."The Court is fully aware that people are acting out of fear and that fear is not entirely rational," the order states. "However, whether that fear is rational or not, it is present and it is real. [Hickox's] actions at this point, as a health care professional, need to demonstrate her full understanding of human nature and the real fear that exists. She should guide herself accordingly."Maine Gov. Paul LePage said he would not appeal."As Governor, I have done everything I can to protect the health and safety of Mainers," LePage said in a statement. "The judge has eased restrictions with this ruling and I believe it is unfortunate. However, the State will abide by law."Hickox, 33, went on a bike ride Thursday after vowing Wednesday night she wasn't willing to "stand here and have my civil rights violated."The nurse, who had been treating Ebola patients in Sierra Leone for Doctors Without Borders, said she was fighting for her rights as well as other health care workers who will be returning from the Ebola hot zone in West Africa. She said that Doctors Without Borders told her another 20 health care workers will be coming home in the next month."Most aid workers who come home just want to see their family and have a sort of normal life," she said Wednesday night. "I'm fighting for something other than myself. There are aid workers coming back every day."Hickox said she isn't committed to a quarantine that isn't "scientifically valid." The quarantine demand goes beyond guidelines put out by the U.S. Centers for Disease Control and Prevention, which indicate that she can't spread Ebola if she isn't sick, doesn't have symptoms and no one is in close contact with her bodily fluids.Hickox landed in New Jersey on Friday and was questioned for six hours and quarantined in an isolation tent at University Hospital in Newark over the weekend. After testing negative for Ebola twice, she was allowed to travel to Maine, where the health commissioner announced that Maine would join the handful of states toughening its quarantine rules. The quarantine was voluntary, however, sending officials scrambling to find a way to legally enforce it.Follow @ABCNewsRadio !function(d,s,id){var js,fjs=d.getElementsByTagName(s)[0];if(!d.getElementById(id)){js=d.createElement(s);js.id=id;js.src="http://platform.twitter.com/widgets.js";fjs.parentNode.insertBefore(js,fjs);}}(document,"script","twitter-wjs");Copyright 2014 ABC News Radio
What Eric Frein Searched for on His Computer Before Manhunt
Courtesy Roman Kamensky(MILFORD, Pa.) -- Accused cop killer Eric Frein had planned out his efforts to avoid capture and did research online about how police would be able to track him, an affidavit released on Friday reveals.Investigators had Frein's computer searched after he shot two state troopers on Sept. 12 and they were able to find specific Internet searches that showed he was plotting for months."SWAT raid tactics" and "police raid training" were both searched in April, according to the affidavit. "Can police track cell phones," "police manhunt guide" and "how to escape a manhunt" were all searched in early May.He clearly thought about the long haul as well. He looked up information about "caching food" and "tips on placing caches." A cache is a small duffle-type bag that hunters and survivalists use to store food in hidden places, which is a tactic Frein is believed to have used.Though the affidavit states that there were other Internet searches, the earliest one listed in the document was a search that he made on Nov. 7, 2012 -- nearly two years before the shooting -- for "ballistics trajectory calculator."Follow @ABCNewsRadio !function(d,s,id){var js,fjs=d.getElementsByTagName(s)[0];if(!d.getElementById(id)){js=d.createElement(s);js.id=id;js.src="http://platform.twitter.com/widgets.js";fjs.parentNode.insertBefore(js,fjs);}}(document,"script","twitter-wjs");Copyright 2014 ABC News Radio
It's About Time: The Clock that Keeps the Entire US Ticking
Linda Davidson / The Washington Post via Getty Images(WASHINGTON) -- You may be looking forward to catching an extra hour of shut-eye this Sunday as most of the country prepares to roll their clocks back an hour for Daylight Saving Time, but have you ever wondered where time actually comes from?ABC News/Yahoo! News ventured to the U.S. Naval Observatory in search of answers.Situated atop a hill overlooking much of Washington, D.C., the observatory is perhaps best known as the home of the vice president's mansion, but it is also home to the nation's master clock.Every time you turn on your cellphone or plug an address into your car's GPS, you are actually communicating with the Naval Observatory."Everything is tied in to the master clock here," Naval Observatory's Public Affairs Officer Geoff Chester explained during a recent tour. "So, if you use anything that remotely touches GPS as a timing source, then you are essentially getting your time from us."Chester explained how the job of keeping the nation on time is a whole lot more complicated than counting up from "one-Mississippi.""We now use a particular frequency of an atom," Chester said. "It's essentially a microwave resent frequency, and a second is now defined as the interval of 9,192,631,770 hyperfine transitions of the ground state of a neutral caesium 133 atom."The 9,192,631,770 atomic intervals that measure a second is the basic building block of time as it is measured today.In addition to watching the clock, the Naval Observatory has long played a role in keeping an eye on the sky. Chester showed ABC News/Yahoo! News a telescope that was built in 1893 to observe a particular type of star called "double stars," which appear close to each other when seen from Earth."Double stars make up about two-thirds of the population of all the stars that you can see in the sky," Chester said. "So, it's very important for us to understand how these components of these double stars move relative to each other, so we can properly get our guidance sensors pointing at the right things."One of the most interesting aspects of the telescope, which is not computer-controlled as many modern ones are, has nothing to do with the operation of the telescope itself.If you stand in the middle of the domed room that houses the telescope and look up, there is no apparent way to reach the telescope, which is elevated above at the ceiling's height -- until Chester hits a button and the entire floor begins to elevate to reach the telescope above."We believe this is the largest elevator in the city," Chester said, as the floor made its ascent.Follow @ABCNewsRadio !function(d,s,id){var js,fjs=d.getElementsByTagName(s)[0];if(!d.getElementById(id)){js=d.createElement(s);js.id=id;js.src="http://platform.twitter.com/widgets.js";fjs.parentNode.insertBefore(js,fjs);}}(document,"script","twitter-wjs");Copyright 2014 ABC News Radio
Accused Cop Killer Eric Frein Appears in Court
Kena Betancur/Getty Images(MILFORD, Pa.) -- Accused cop killer Eric Frein made his first court appearance Friday, looking gaunt and his face bruised, as he was arraigned on murder charges in Milford, Pennsylvania.Frein, who police say shot two state troopers on Sept. 12 before fleeing into the woods, had a gash on his nose and was booed outside the courthouse by locals, including one woman who yelled, "You're lucky we didn't get you during hunting season."Other angry spectators shouted "coward" and "scumbag" as Frein, 31, remained stone-faced.He did not enter a plea."We have now started to find the answers that the community desires in this case," District Attorney Raymond Tonkin said outside the courthouse. "The families in this matter...have suffered an unimaginable loss of unspeakable proportions. They will never be the same but today we find some comfort."Tonkin has said he will seek the death penalty for Frein.Frein was captured by U.S. Marshals on Thursday evening outside an abandoned hangar in the Pocono Mountains, in the area where police have been hunting for the suspect for nearly seven weeks."A team was sweeping through the area, surprised him as he was outside of the hangar," Pennsylvania State Police Lt. Col. George Bivens said Friday.He said the cut on Frein's face is not the result of a battle with police."That was an injury that occurred to him sometime in his flight," Bivens said.Follow @ABCNewsRadio !function(d,s,id){var js,fjs=d.getElementsByTagName(s)[0];if(!d.getElementById(id)){js=d.createElement(s);js.id=id;js.src="http://platform.twitter.com/widgets.js";fjs.parentNode.insertBefore(js,fjs);}}(document,"script","twitter-wjs");Copyright 2014 ABC News Radio
Kaci Hickox Ordered to Stay at Least 3 Feet from Anyone
ABC News(FORT KENT, Maine) — The state of Maine has been granted a temporary court order restricting the movements of Kaci Hickox.A judge in Augusta has told her she must agree to active monitoring, coordinate her travel with health authorities, not be present in public places, not leave Fort Kent and stay at least 3 feet from anyone when she does go out.This is short of the blood test the governor had mentioned and short of a mandated quarantine, but there will be some sort of agreement or more substantive order later Friday.Follow @ABCNewsRadio !function(d,s,id){var js,fjs=d.getElementsByTagName(s)[0];if(!d.getElementById(id)){js=d.createElement(s);js.id=id;js.src="http://platform.twitter.com/widgets.js";fjs.parentNode.insertBefore(js,fjs);}}(document,"script","twitter-wjs");Copyright 2014 ABC News Radio
Eric Frein Shackled with Slain Trooper's Handcuffs After Capture
Pennsylvania Department of Transportation(TANNERSVILLE, Pa.) — A self-trained survivalist was shackled in the handcuffs used by a Pennsylvania state trooper he allegedly killed in an ambush last month, the state police commissioner said during a news conference.U.S. Marshals captured Eric Frein outside an abandoned hangar at Birchwood-Pocono Airport near Tannersville, Pennsylvania, about 6 p.m. Thursday, State Police Commissioner Frank Noonan said."They ordered him to surrender, to get down and raise his hands," he said.Frein, 31, was then placed in the handcuffs used by Cpl. Bryon Dickson, who was killed in the Sept. 12 shooting at the barracks in Blooming Grove, said Noonan. He was then driven in Dickson's police vehicle to those same barracks and held there until he was moved to the Pike County Correctional Facility overnight."He was definitely taken by surprise," Noonan said, adding that Frein had no weapons on him when he was captured.Pike County District Attorney Ray Tonkin said he plans to seek the death penalty against Frein, who is charged with first-degree murder, homicide of a law enforcement officer, attempted murder and possession of weapons of mass destruction.First-degree murder and homicide of a law enforcement officer are both capital offenses. He will be arraigned at 9 a.m. Friday and may face more charges."This individual is no longer a threat to this community," said Tonkin.An unidentified woman told the Scranton Times Tribune that Frein looked exhausted as he was led out of the woods by marshals. Outside of what Noonan called a "scratch" that he suffered before he was taken into custody, Frein appeared to be in good health. "Healthier than I would have expected," Noonan added.For weeks, several thousand members of various departments in at least five states spent countless hours looking for Frein, who had been on the run since he allegedly killed Dickson, 38, and injured Trooper Alex Douglass during a late-night shift change at the barracks.Douglass, 31, was discharged to a rehabilitation facility a few weeks ago, state police said."Eric Frein was dedicated to killing law enforcement," said Noonan. "I can't think of a more dangerous occupation than going out into those woods and looking for him."The families of Dickson and Douglass were "relieved and grateful" for Frein's capture, said Noonan.At times, 1,000 officers searched the rugged mountains for Frein, who police said had planned his attack and hiding for years. The lives of residents in the area were disrupted by the manhunt, including school closings and event cancellations.Halloween celebrations were canceled because of the manhunt but local officials planned to try and salvage trick-or-treating.Frein, from nearby Canadensis, was seen several times during the search and later added to the FBI's Most Wanted List."The reason this took so long is it's such a big wooded area that he is thoroughly familiar with," said Noonan.Police previously found two pipe bombs, an AK-47, ammunition and various food and supplies hidden in the woods while searching for Frein. Police haven't said whether they found the sniper rifle they believe he used in the ambush.Frein was linked to the shooting after a man discovered his partly submerged SUV in a swamp a few miles from the barracks. Inside, investigators found shell casings matching those found at the barracks as well as his driver's license, camouflage face paint, two empty rifle cases and military gear.Authorities said they later found notes in the woods, allegedly penned by Frein, which offered a "cold-blooded" and "chilling" account of the ambush and his escape into the woods."Got a shot around 11 p.m. and took it. He dropped. I was surprised at how quick," State Police Lt. Col. George Bivens said at a news conference on Oct. 8, reading from the note police believe Frein wrote. "I took a follow-up shot on his head-neck area. He was still and quiet after that."Frein's criminal record appeared limited to a decade-old misdemeanor case involving items stolen from a World War II re-enactors event in upstate New York, for which he spent 109 days in jail.More ABC US news | ABC Health NewsFollow @ABCNewsRadio !function(d,s,id){var js,fjs=d.getElementsByTagName(s)[0];if(!d.getElementById(id)){js=d.createElement(s);js.id=id;js.src="http://platform.twitter.com/widgets.js";fjs.parentNode.insertBefore(js,fjs);}}(document,"script","twitter-wjs");Copyright 2014 ABC News Radio
NTSB Waiting to Inspect Plane in Wichita Airport Crash
Jaison Podkanowicz(WICHITA, Kan.) — Investigators with the National Transportation Safety Board have been unable to inspect a small plane that crashed into a building at an airport in Wichita, Kansas, killing four people.Leah Yeager, a senior air safety investigator with the NTSB, said late Thursday investigators will enter the Flight Safety Building at Wichita Mid-Continent Airport after it's deemed structurally sound.The twin-engine Beechcraft lost power in one of its engines during takeoff Thursday morning before crashing into the building, according to the Federal Aviation Administration. Its pilot, Mark Goldstein, a former air traffic controller, died."I need to declare an emergency. We just lost the left engine," Goldstein told air traffic controllers before the crash.The three others killed, who were in the building, haven't been identified. Five people were hospitalized, including one person in serious condition. Goldstein was flying solo.About 100 people were inside the building, which houses Cessna Citation Jet Simulators, when the plane crashed."We were on a conference call and the building just kind of shook and rumbled," said Ryan Peterman, who works inside the building. "We saw the fuselage of the aircraft on top of the building on fire."Goldstein, who served in the U.S. Navy before joining the FAA in 1987, twice earned the top safety award for his region as an air traffic controller, according to the National Air Traffic Controllers Association. He had recently retired."I knew the air traffic control people would know if it was him and sure enough, they knew his voice," said Ron Ryan, a friend of Goldstein.A 2005 bio provided to ABC News described Goldstein as someone who has "an extensive background in aviation and is considered to be a conscientious controller." He also volunteered as a youth hockey coach.More ABC US news | ABC Health NewsFollow @ABCNewsRadio !function(d,s,id){var js,fjs=d.getElementsByTagName(s)[0];if(!d.getElementById(id)){js=d.createElement(s);js.id=id;js.src="http://platform.twitter.com/widgets.js";fjs.parentNode.insertBefore(js,fjs);}}(document,"script","twitter-wjs");Copyright 2014 ABC News Radio