Pinnacle Bank Arena gets Award
Pinnacle Bank Arena has been named a 2014 Facilities and Event Management Prime Site Award Winner by Facitities and Event Management, a publication for booking agents and promoters. The criteria for the award includes: Loading docks, staging, audience amenities and security.
Nineteen State Patrol Recruits Graduate
Nineteen State Patrol recruits get their badges. The 55th Basic Recruit Class graduated on Friday at the Rotunda of the Nebraska State Capitol. The new officers, including two from Lincoln, will now undergo six months of on-the-job training with veteran troopers in the field.
Helicopter Crash Landing in Lincoln
A helecopter crash landed in South Lincoln on Saturday. Our media partner 1011 News reports that Al Curnan of Florida was spraying crops when the helicopter's engine started to fail and he landed in a bean field in Lincoln on Yankee Hill Road near Hwy 2. The Helicopter is heavily damaged, but Curnan was uninjured.
Heineman Gets a Lot of Gifts
Governor Heineman reports he received 255 gifts last year. Data released by the Associated Press from the Nebraska Accountability and Disclosure Commission shows that's an average of nearly five gifts a week. Gifts disclosed included food, books, T-shirts and 25 free golf outings with friends, business executives and lobbyists. Most of the gifts fell below the state's $100 reporting requirement.
Zebra Mussels Found in Offut Air Force Base Lake
The presence of invasive zebra mussels has been confirmed at an Offutt Air Force Base lake south of Omaha. The Nebraska Game and Parks Commission says a federal wildlife specialist discovered live adult zebra mussels in Offutt Base Lake on May 1, while checking rocks in the shallow water. The commission has now forbidden any water to be removed from the lake, including by bait buckets and coolers for caught fish.
City Clerk to Pay Restitution for Theft
A former city clerk in the south-central Nebraska town of Fairfield has been sentenced to five years of probation and must pay back $55,000 to the city she's convicted of embezzling. Jennifer Bassett appeared at a restitution hearing in Clay County District Court at which prosecutors showed that she took $96,000.
Hall County Stopping Immigration Detentions
Fear of being sued has led Hall County's jail to become Nebraska's first law enforcement agency to stop honoring federal "immigration detentions." Other Nebraska counties may follow suit, thanks in part to efforts by civil rights organizations. The 48-hour immigration detainers are issued to local law enforcement by the U.S. Immigration and Customs Enforcement agency.
Hickman Soldier Dies in Afghanistan
A local soldier dies in Afghanistan. Two soldiers based at Fort Carson were killed when their vehicle was hit by an improvised explosive device in Afghanistan. The Department of Defense says 30-year-old Staff Sgt. Benjamin G. Prange, of Hickman, Nebraska; and 19-year-old Pfc. Keith M. Williams, of Visalia, California, were killed in Kandahar Province on Thursday.
Health Alert Issued at Swan Creek 5A
Toxic blue-green algae has forced the Department of Health and Human Services to issue a health alert for Swan Creek 5A in Saline County. The alert comes as a result of samples taken earlier this week that indicated Swan Creek Lake was above the state's health alert threshold. The alert will continue at the lake for at least two more weeks.
Stenberg Warns Of Fraudulent Postcards
Fraudulent postcards, posing as unclaimed property notifications from the Nebraska State Treasurer's office, have caused State Treasurer, Don Stenberg, to issue a warning to citizens today. The postcards instruct receivers to call a toll-free number and enter personal identification information.
Lincoln Man Severely Injured by Steel Ball Attack
A 56-year-old man suffers a severe head injury at the hands of another man in a homeless camp on the outer fringes of downtown Lincoln early Thursday morning. Police tell KFOR News that the victim was hit in the head with a steel ball -- either a huge ball bearing or a shot put. The man was taken to a hospital where he was being treated for a skull fracture and brain bleed.
Waterloo Bar's Liquor License Suspended
The Waterloo bar which served an 18-year-old man who died in a December 2012 crash has had its liquor license suspended. The Nebraska Liquor Control Commission imposed a 35-day suspension for Waterloo Fire Barn Sports Bar and Grill. One of the bar's owners has pleaded no contest to serving a minor and serving to an intoxicated person.
No Water Restrictions Planned
Water restrictions -- are they coming to Lincoln? In 2012, one of the worst droughts in Nebraska's history led to water restrictions, but Water Operations Manager at the Lincoln Water Systems, Jerry Obrist, says Lincoln is in very good shape right now. There was plenty of spring rain, while heavy river flow from the Colorado flooding last winter topped off Lincoln's wells.
Obama Signs Disaster Declaration

​
President Barack Obama has signed a disaster declaration for Nebraska, ordering federal aid to supplement state and local recovery efforts in the area affected by severe storms, tornadoes, straight-line winds, and flooding from June 14 to June 21. Federal funding also is available to state and eligible local governments and certain private nonprofit organizations in a dozen counties including Cedar, Cuming, Dakota, Dixon, Franklin, Furnas, Harlan, Kearney, Phelps, Stanton, Thurston, and Wayne.
District Judge Announces Retirement
Judge James Livingston has announced his intention to retire from the 9th Judicial District Court bench. Livingston intends to retire Oct. 1. He's been a district court judge since July 1992. The 9th District covers Hall and Buffalo counties. Livingston's office is in Grand Island.
State Treasurer Offers Reminder to Businesses
The Nebraska state treasurer is reminding Nebraska businesses and organizations of the Nov. 1 deadline for remitting unclaimed property to the state. Treasurer Don Stenberg says businesses and organizations must also submit unclaimed property reports by Nov. 1. A reporting form is available on the Treasurer's website at www.treasurer.org.
Man Sentenced in Pot Bust
A 49-year-old California man has been sentenced to a Nebraska prison for hauling hundreds of pounds of marijuana into the state. Online court records say Julio Sanchez, of La Palma, California, on Thursday was given two to four years and was credited for 261 days already served. He'd pleaded no contest to attempted possession of controlled substances for sale.
New License Plates Causing Excitement
More and more people have been buying new license plates that proclaim that Nebraska is "The Beef State." The Nebraska Department of Motor Vehicles began printing the special slogan plates last month after 500 people applied for them, exceeding the threshold for production to begin.
Trail Scheduled for Man Accused in Child's Death
A trial has been scheduled to begin next month for a 27-year-old man accused in the death of a 2-year-old Gering girl in 2008. Jury selection is scheduled to begin Aug. 11 for the trial of Dustin Chauncey. He's pleaded not guilty to intentional child abuse resulting in the death of Juliette Geurts in July 2008. Chauncey was the boyfriend at the time of the girl's mother, Charyse Geurts.
Traffic Deals Expected on U.S. 159
Nebraska officials say roadwork scheduled next week on U.S. 159 near Falls City will likely cause traffic delays. The Nebraska roads department says crews will work on the surface of U.S. 159 in the southeastern part of the state. The roadwork is expected to last for about three days unless bad weather prevents crews from working. The department says one-lane traffic will occur on the roadway.
False Alarm at Nebraska Nuclear Plant
An erroneous evacuation warning about a hazardous material spill has sounded in a village of 150 people that sits a couple of miles from a nuclear power plant in southeast Nebraska. The vocal warning went out once or twice over a siren speaker in Nemaha while a technician from Cooper Nuclear Station worked on the siren Thursday.
Neb. Supreme Court Denies Appeal of Man on Death Row
The Nebraska Supreme Court has upheld the denial of a death row inmate's efforts to have his conviction overturned. Jeffrey Hessler was convicted in 2004 of kidnapping, raping and killing 15-year-old newspaper carrier Heather Guerrero the year before. His conviction and death sentence were upheld on direct appeal in 2007.
Workers Fixing Damaged Headstones in Nebraska Cemetery
Workers are fixing up old headstones that were vandalized last year in a Nebraska cemetery. More than 40 headstones had been damaged in August in Farmers' Valley Cemetery. Some headstones were from the 1870s.
Budget Compromise Adds Police Officers
The Beutler Administration and the Lincoln City Council today announced they have reached a compromise on the City's 2014-16 budget that will add two police officers over the biennium and maintain funding for new positions in the Parks and Recreation Department. The Lincoln Police Department (LPD) will add one officer in 2014-15 and a second one in 2015-16 using savings .....
New Report Focuses on Kids to Prevent Crime

(7-24-14) There's a push to get more kids involved early in education as a way to steer them away from committing crimes later in life. Lincoln's Public Safety Director Tom Casady is among dozens of law enforcement officials in Nebraska that are part of the Fight Crime: Invest In Kids organization, that authored the new report.
Tax Policy Experts Advice Nebraska on Tax Incentives
(7-24-14) Two tax policy experts say Nebraska needs to look beyond jobs and wages when studying whether the state's tax incentives actually work. Experts from the Pew Charitable Trusts told lawmakers Thursday that tax incentives may help some industries add jobs, while doing little to benefit others.
Omaha Day Care Owner Fined $500 for Failure to Report Child Abuse
(7-24-14) An Omaha day care owner accused of failing to report child abuse has been fined $500. Thirty-nine-year-old Jennifer Schmaderer, owner of Grow with Me Day Care, was sentenced on Thursday. She'd pleaded no contest to the misdemeanor charge. Authorities say Schmaderer didn't report the 2012 actions of Sarah Cullen, a former employee at the day care.
Nebraska Economy Recovered from 2008 Recession
(7-24-14) Nebraska's economy has recovered from the 2008 recession. The rest of the country has not. UNL associate professor of economics, Eric Thompson, tells KFOR NEWS Nebraska's economy will slow down over the next three years, allowing the rest of the country to catch up.
Feds Say Insurers Owe Nebraskans $1.5 Million
(7-24-14) The federal government says insurers owe Nebraskans more than $1.5 million in refunds because of a provision in the Affordable Care Act.The U.S. Department of Health and Human Services said Thursday that nearly 16,600 Nebraska residents will be getting refunds, averaging $108 per family.
Horse Race Gambling Item to be Kept on Ballot
(7-24-14) Nebraska Secretary of State, John Gale, has rejected a request to remove a proposed constitutional amendment authorizing machine gambling on pre-ran horse races from the November general election ballot.
Lincoln Sixth Best Place for Business, Careers
(7-24-14) Business experts at Forbes Magazine ranked Lincoln sixth best in their "Best Places for Business and Careers" article. Forbes named Raleigh, N.C. as the number one place for businesses and careers. Lincoln beat out Atlanta, Charlotte, Dallas, and Nashville.
Nebraska Student Stranded in Israel During School Trip
(7-24-14) A Nebraska student is trying to stay safe in Jerusalem as fighting rages on between Israel and Hamas.Tim Turnquist has spent the entire month of July in Israel, getting a first hand look at the violence and destruction of a conflict that has killed more than 650 Palestinians, and more than 30 Israelis.
Emerald Ash Borer Coming to Nebraska
(7-24-14) Enjoy your ash tree while you have it because the Emerald ash borer is coming. There are about 50 million ash trees across Nebraska and Lincoln has thousands of them. Nebraska Forest Program Director, Mark Harrell, says the borer is in Iowa, Colorado and Kansas, traveling across the country in chopped firewood.
Workshop Teaches Landlords Fire Safety
(7-24-14) More than 80% of fire deaths occur in homes with no alarm or a non-functioning alarm. During a fire safety training workshop, fire inspectors emphasized the importance of making sure smoke alarms are installed and maintained because the lives of thousands of Nebraskans depend on it. At the end of the class, each of the landlords received a free smoke detector.

Nebraska State Fair Needs Volunteers
(7-24-14) The Nebraska State Fair needs your help. 500 volunteers have signed up to help, but fair officials but need 800. If you would like to be a volunteer at the 2014 Nebraska State Fair, go to the State Fair web site.
Nebraska General Fund Short $4.5 Million
(7-24-14) Nebraska lawmakers may have to add money to the state's general fund when they convene next year. A legislative report says the state faces a projected shortfall of more than $4.5 million for the new budget year that began this month. Despite the estimate, state officials say Nebraska's overall finances are in good shape.
United Way of Midlands CEO Hospitalized
(7-24-14) The United Way of the Midlands says its CEO has been hospitalized with a serious heart condition. The Omaha-based organization says Karen Bricklemyer is undergoing treatment. Senior vice presidents are handling day-to-day operations, including work on the annual fundraising campaign that kicks off in August.
UPDATE: Suspected Robber, Sexual Assaulter in Jail
(7-24-14) Police have arrested a man in connection with a Tuesday night robbery and sexual assault. Emmanuel Williams was found in an apartment near 11th and Washington late Wednesday morning for an attack near 18th and F Streets Tuesday Night.
Highlands Business Fire Likely By Arson
(7-22-14) There's reason to believe that an overnight fire at a northwest Lincoln business may have been arson related. Police Officer Katie Flood says firefighters who showed up to the Lazy Lane Drive Thru at 5501 NW 1st Street early Tuesday morning found jars full of accellerant outside.
New Stations to Prevent Nebraska Wildfires
(7-22-14) Nebraska has had no major wildfires so far this year but the state forest service now has bases set up to serve a firefighting plane. The stations in Chadron, Valentine and Alliance are storage facilities for water and flame retardant so the tanker plane can reload and get to a fire quickly.
Time Expansion to Nuclear Power Plant Evaluations

(7-22-14) Nebraska's two biggest utilities have until February to evaluate the flooding hazards at their two nuclear power plants on the Missouri River. The report was to have been done in March but federal regulators are giving the utilities more time. The utilities are re-evaluating flood risks at Cooper and Fort Calhoun nuclear power plants in response to a 2011 nuclear disaster in Japan.
New Report Ranks Nebraska 10th in Child Well-Being
(7-22-14) The National Kids Count Report was released Tuesday, ranking Nebraska #10 across the nation in terms of child well-being. That widely arching term covers four main sub-categories: economic well-being, education, health and family and community. Over the years, Nebraska improved in all of them except one--economic well-being.
Man Gets Fourth DUI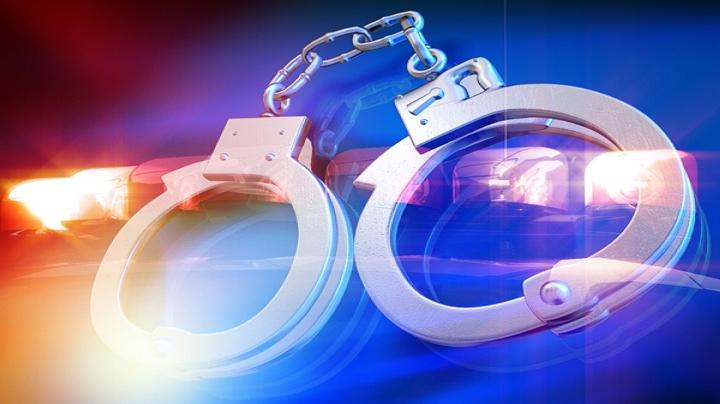 (7-22-14) A man with an apparent history of DUI convictions was caught speeding northwest of Lincoln. Deputies caught up with the speeding SUV driven by 48-year-old John Lindsay of Norfolk along Highway 79 heading south from West Rock Creek Road. Sheriff's officials say speeds reached over 100 mph before he was later captured at Highway 79 and Highway 34.
Lincoln Gang Members Found Guilty in Double Murder
(7-22-14) Just over a year ago, Richard McLaughlin and Tyler Thornburg, members of the True Blue Soldiers gang in Lincoln, didn't have anything to do, so when David Mueller walked by, they decided to "find some work," which was gang lingo for committing a crime. Thornburg hit Mueller in the head with a blue baseball bat and took his wallet.
Self-Defending Teen Fires Shots in Attempted Burglary
(7-22-14) A man shot at least seven times Sunday morning remains in critical condition at a Lincoln hospital. His name has not been released. The man tried stealing a car at 13th and Otoe home. An 18-year-old living in the house fired a warning shot into the air, but the car thief allegedly walked toward the teen, who fired at least seven shots at the victim.
Heat Shortens Cornhusker State Games
(7-22-14) This heat is causing increased safety at the Cornhusker State games. Monday's heat was brutal on over 700 baseball players. State Games official, David Minarik, says when the temperature is near 100, athletic directors work with coaches and umpires to shorten the games.
Gas Prices Drop in Most States
(7-22-14) Average retail gasoline prices in Lincoln have fallen almost a nickle a gallon the past week, averaging $3.48 a gallon. GasBuddy.com shows gas prices in Lincoln Sunday were 20 cents a gallon lower than the same day one year ago and 7 cents a gallon lower than a month ago. GasBuddy.com Senior Petroleum analyst, Patrick DeHaan, says with the exception of Great Lakes states, Wyoming, Ohio, and Indiana, prices are falling in every state.

$99,000 Vegetable Growing in Santee, Macy
(7-22-14) The Center for Rural Affairs in Lyons is getting a $99,000 federal grant to provide training and business assistance to two small businesses that will specialize in growing vegetables. The U.S. Department of Agriculture says it is providing the money to support a Nebraska Native American community to help strengthen tribal business and create jobs. Businesses in Santee and Macy will recieve vegetable growing assistance.
International Nutrition Cited $120,000 in Safety, Health Penalities
(7-22-14) Federal investigators say nine overloaded storage bins on the roof of an Omaha livestock feed manufacturer's plant caused three floors to collapse in January, killing two people. The Occupational Safety and Health Administration cited International Nutrition for 13 violations of safety and health rules and regulators are proposing $121,000 in penalties.
City Council Approves Land to New Middle School
(7-22-14) The City Council has approved the sale of 26 acres of Jensen Park to build a new middle school with a new YMCA attached to it. The land near 84th and Yankee Hill Road was sold to Lincoln Public Schools for just over $1 million. Jensen Park is a 200 acre undeveloped community park. The approval came on July 21, after the third reading of the issue.
Major Nebraska Crops in Good Shape
(7-22-14) 54% of the state's wheat crop is in the bin, just slightly behind the average of 61%. Nebraska's two biggest crops, corn and soybeans, appear to be in good shape. The USDA says 76% of the corn crop is in good or excellent condition and 73% of Nebraska's soybeans are in good or excellent condition.
Increased Patrol at State Parks
(7-22-14) DUI checkpoints and high visibility patrols are coming to Lancaster County state parks for the next 3 weeks. The special enforcement will be focusing on reducing alcohol-related crashes around recreational areas including Branched Oak, Bluestem, Conestoga, Pawnee, Stagecoach and Wagon Train. The enforcement is partly being paid by a $3,000 grant from the Nebraska Office of Highway Safety.
Interpreter Accused of Theft From Client
A Lincoln woman who translated bank information into English for an elderly woman has been accused of stealing more than $13,000 from her. Lincoln police say 19-year-old Martha M. Rik was arrested Thursday on suspicion of theft by deception and identity theft. Court records do not list an attorney. The 64-year-old woman contacted authorities in May to report that money was missing.
Man Dies From Golf Cart Throw

A man who was tossed from a moving golf car in a residential area near Omaha has died nearly a week after the accident. The Sarpy County Sheriff's Office said Thursday that Patrick Jurgensen, of Gretna, died at an Omaha hospital on Wednesday night. Jurgensen was a passenger in the rear of the golf cart around 9:15 p.m., on July 10 as it traveled in a residential area of Gretna.
Man to Get Life for Father's Death, More Charges

(7-17-14) A 41-year-old man has been convicted of shooting to death his father at the family home in Gretna, on the southwest side of Omaha. Steven Braesch was found guilty Thursday in Sarpy County District Court of first-degree murder, a weapons charge and three counts of negligent child abuse.
Man Pleads Guilty in Injuring Children with Car, DUI

(7-17-14) A man whose vehicle injured four children when it ran through their backyard campsite in northeast Nebraska has made a plea deal. 43-year-old Stephen Barrington, of Oakdale, pleaded guilty to four counts of misdemeanor assault and one count of driving under the influence. Sentencing is scheduled for Sept. 3 in Antelope County Court in Neligh.
Federal Agency Cites Nebraska Cooperative in Wake of Employee Death
(7-16-14) Federal labor officials have cited a Nebraska cooperative on several safety violations following the March death of an employee exposed to anhydrous ammonia. The U.S. Department of Labor's Occupational Safety and Health said in a news release Wednesday that Midwest Farmers Cooperative violated standards on handling and storing anhydrous ammonia, among other things.
Two Bodies Found in West Omaha Home

(7-16-14) Authorities are investigating the deaths of two people whose bodies were found at a home in Omaha. Douglas County Sheriff Deputy Thomas Wheeler says they discovered the bodies of a woman and teenage boy Wednesday morning at a townhouse in the west side of the city. Authorities say officers were sent to the house following a request for a wellness check.
UNL Student Dies in Prauge on Summer Program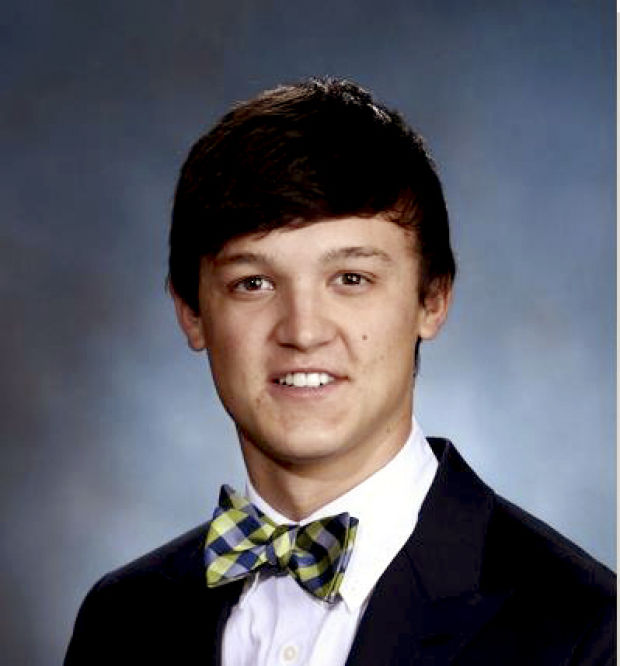 (7-16-14) Family and friends are remembering Keaton Klein of Lincoln, a UNL student who died Sunday in the Czech Republic city of Prague. Klein left Lincoln July 5th for a summer program at Oxford. UNL News Director, Steve Smith, says Keaton died after falling from a building early Sunday morning. Klein's parents are still trying to find out exactly what happened.
First Two Husker Football Games Announced
​(7-16-14) The Big Ten Conference announced kickoff times for this fall's' first two Husker home football games. The Saturday, Aug. 30, game against Florida Atlantic at Memorial Stadium has been set for 2:30 p.m. CDT with television coverage provided by BTN. The Huskers stay at home in week two and will take on McNeese State in a game scheduled for an 11 a.m. CDT.
First Veteran-Marked State Licenses Issued
(7-16-14) Four veterans have received Nebraska's new state licenses with a "veteran" designation from Gov. Dave Heineman. The licenses are among the first issued under a new law approved last year. Those who were given new licenses on Wednesday included veterans from World War II, the Korean War, the Vietnam War and Operation Iraqi Freedom.
North Platte Man Shoots Himself as Officers Close In
(7-16-14) A man suspected of beating his wife shot himself inside a North Platte home as officers closed in. The Lincoln County Sheriff's Office says the shooting occurred late Tuesday night at a Mobile Home Park. Officers who were sent there to check on a disturbance discovered a woman who was bleeding from her head. She said her husband had kicked her and beaten her with a lamp.
Woman Fakes Kidnapping to Get Money From Boyfriend
Police say an Omaha man and woman faked her kidnapping so they could get money from her boyfriend. The two were booked into jail on suspicion of attempted theft by extortion. Police say the 19-year-old woman text-messaged her 21-year-old boyfriend on Monday night, telling him she'd been abducted. Then the boyfriend began getting messages demanding money for his girlfriend's return.
Cattlemen's Ball of Nebraska Raises $1.3 Million
(7-16-14) Organizers say the 2014 Cattlemen's Ball of Nebraska raised more than $1.3 million last month. The event was held June 6-7 at the Hoot Owl Ranch near the Panhandle community of Harrisburg in Banner County. The ball has been held yearly since 1998 at a different ranch. Ninety percent of the proceeds go toward cancer research at the University of Nebraska Medical Center.
No Foul Play in Gage County Inmate Death
(7-16-14) A grand jury has found no criminal conduct caused or contributed to the death of a Gage County jail inmate in February. 26-year-old Adam Wolken was found unresponsive in his Gage County Jail cell just before 4 a.m., on Feb. 15 and could not be revived. He'd been arrested on Feb. 13 following a standoff with police at a Beatrice motel.
Sentence Set for York Driver in Fatal Crash
An August sentencing has been scheduled for a 38-year-old York man convicted in the crash death of a teacher from Aurora. Otis Newcomb pleaded no contest to felony manslaughter in York County District Court. Prosecutors had lowered the charge from vehicular homicide and dropped another charge in exchange for Newcomb's plea.
LPD Arrest Omaha Man For Arson Case
Lincoln Police arrest a 21-year-old Omaha man for starting a fire inside an apartment at 23rd and "U" Street on Sunday morning. Officer Katie Flood says friends and acquaintances of Alec Smith let him stay overnight. When the owner woke up, he found hot sauce had been thrown over the walls, ceiling and furniture.
State IDs Can Display Veterans' Status
(7-14-14) Nebraska veterans now have the option to display their status on driver's licenses and state identification cards. The state began allowing the veteran designation on July 1. The new cards could make it easier for veterans to show that they qualify for special offers and discounts at Nebraska businesses.
Nebraska Man Pleads No Contest to First-Degree Murder
(7-14-14) A Nebraska man who's already serving a life sentence for shooting his ex-wife to death has pleaded no contest to killing the attorney who represented him in his divorce. Hall County officials say 58-year-old Michael Petersen of rural Glenvil pleaded no contest to first-degree murder on Monday as part of a deal with prosecutors.
Body in Missouri River Identified
(7-14-14) A body found earlier this month in the Missouri River in southwest Iowa has been identified as that of a Council Bluffs man. Authorities identified him as 49-year-old Robert Jensen. His body was found around 4:45 p.m. on July 1 in the river at Lincoln's Landing campground, near the U.S. Highway 34 bridge that connects Mills County to Plattsmouth, Nebraska.
Grant to Attract Law Students to Rural Communities
(7-14-14) The American Bar Association is helping Nebraska steer law students to rural communities. The national group has awarded the Nebraska State Bar Association a $15,000 grant to pay some of the costs of placing 10 law students as law clerks in rural towns for five weeks in 2015.
Buffalo Chip Toss World Champion Named
(7-14-14) A Texas man has won the men's championship at the annual World Championship Buffalo Chip Toss at the Fur Trade Days event in Chadron. 41-year-old Derek Noe, of Harlingen, Texas, threw a piece of dried bison dung 125 feet and 1 inch to win the male 18-and-older competition.
Disturbance At Gentleman's Club Leads To Stabbing
A 26-year-old Lincoln man is facing assault and weapons charges after he cut a bouncer at a gentleman's club early Saturday morning. Police Officer Katie Flood says Benjamin Reddish got into an argument with another man over too much attention given to a dancer, who happened to be Reddish's girlfriend.
Pursuit Ends After Man Walks Through Newly Poured Concrete
Authorities arrest a 29-year-old Omaha man after running out of gas during a pursuit. The Lancaster County Sheriff's Office said Joshua Beebee was speeding along Northwest 112 and West 'O' streets when he noticed a deputy and reduced his speed. LSO says the deputy attempted to stop Beebee, but then terminated the pursuit.
Wisner-Pilger Middle School to be Demolished
(7-10-14) The middle school in Pilger that was damaged by a deadly tornado last month will be torn down Friday. The historic building was destroyed when 200 mile an hour winds tore through the town on June 16th. The Wisner-Pilger school board decided that the middle school building could not be salvaged.
Six Hurt In Apartment Fire Near Downtown Lincoln
Still not sure yet what started a two-alarm fire early Wednesday at a 9-plex apartment building about a block west of Lincoln High School. A police officer happened to be in neighborhood around 20th and "J" about 3:30am and saw a resident outside of one of the apartments in distress. The officer saw a red glow and quickly saw flames shoot out of a window.
Nebraska's Voting Machines Proven Well-Working
(7-8-14) A manual recount has verified that Nebraska's voting machines are working properly. The Secretary of State's office randomly picked ballots from 26 precincts in 17 counties for a hand-count. The ballots represented two percent of those cast in the May Primary election.
Omaha Man's Ricocheted Bullets Injure Teens
(7-8-14) An Omaha man found out that shooting at stop signs can get him in big trouble. 21-year-old Davonte Hill says he was shooting at a stop sign when the bullets accidentally wounded two teenagers. One 16-year old is recovering from a foot injury and another is recovering from a thigh wound.
City Councilman Brings Attention to City Sales Tax Increase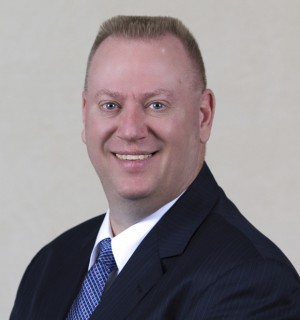 (7-8-14) It is the opinion of City Council member, Roy Christensen, that Mayor Beutler wants you to decide in November whether to increase the city sales tax by a 1/4-cent. On KFOR's Lincoln Live, Christensen said he would prefer waiting until after the city's two year budget is passed on August 25th to talk about increasing the city sales tax.
Southern Nebraska Wheat Harvest Well Underway
(7-8-14) The U.S. Department of Agriculture says the wheat harvest is well underway in southern Nebraska. The USDA says that as of Sunday,13 percent of the state's crop had been harvested, half the average of 26 percent by the date. The crop was rated 49 percent good or excellent.
LPS High Schools to get Video Survelliance
(7-8-14) The Lincoln school board has authorized video surveillance at the district's high schools. The board approved the new policy on Monday. The policy authorizes use of video cameras in the schools and on buses. The cameras can't be located in places where people have expectations of privacy, including bathrooms and locker rooms.
All Milford Natural Gas Service Shut Down
(7-8-14) Black Hills Energy has shut down natural gas service to the entire town of Milford. A vehicle damaged a district regulator station located near the intersection of 1st Street and Elm Avenue. To safely make repairs, technicians are going door to door, and turning off and locking the 800 gas meters in the town.
Nebraska Federal Judge Stirs Controversy on Blog on Hobby Lobby Ruling
(7-8-14) A Nebraska federal judge is again drawing attention because of his personal blog, this time for using an obscene reference to suggest that the U.S. Supreme Court should not have heard the Hobby Lobby case.
David City Man Pleads No Contest to July 4 Explosion Charges
(7-8-14) A 63-year-old David City man has made a deal with prosecutors and been convicted of seven counts stemming from a pipe bomb explosion that seriously injured a teenage relative on Independence Day last year. Russell Hilger pleaded no contest in Polk County District Court. Sentencing is scheduled for Sept. 3.
Director Payne to Host Hassebrook Fundraiser
(7-8-14) Academy Award winning director, Alexander Payne of Omaha, is involving himself in Nebraska's race for governor. The maker of "Nebraska", "Sideways" and "About Schmidt" is hosting a fund raiser for Democratic gubernatorial candidate, Chuck Hassebrook, on Thursday, July 10, 2014.
Woman Pleads Guilty in Buggy Crash Death
A 57-year-old woman has pleaded guilty to two misdemeanor charges related to a fatal collision with a horse-drawn buggy in southeast Nebraska. Vivian Cockrell of Pawnee City was driving a Cadillac on July 21st last year that struck the buggy.
Group Fights State Minimum Wage Increase
(7-8-14) A group has been formed to fight a proposed minimum wage increase. A petition drive, if approved for the ballot, will ask voters to hike the minimum wage from the current $7.25 up to $9 an hour. Nebraska Taxpayers for Freedom is organizing to oppose the measure.
Middle School to be Built at 84th and Yankee Hill
(7-8-14) Lincoln's next middle school will be built at 84th and Yankee Hill Road, opening in the fall of 2017. The school will serve students in the Lux, Pound and Scott middle school areas. Money to buy the land from the city is coming from the $153 million LPS bond issue passed in February.
$11.5 Million Given to UNL, 8 Universities for Matter Research
(7-7-14) A major grant has been given to physics researchers at nine schools including the University of Nebraska. The $11.5 million dollar grant from the National Science Foundation will be used by the schools over the next five years to improve the world's largest atom smasher.
Necessary Signatures Gathered for Higher Nebraskan Minimum Wage
(7-3-14) The number of signatures needed on the petition to raise the minimum wage in Nebraska to $9 over the next three years has been reached and exceeded. On Thursday, Senators Jeremy Nordquist and Danielle Conrad, along with members from Nebraskans for Better Wages, held a press conference to announce that 134,899 citizen signatures have been gathered over the past seven weeks in support of this movement.
Walking Pneumonia Outbreak At Nursing Home Turns Deadly

A quarantine has been lifted at a Columbus nursing home where a respiratory illness contributed to the deaths of five patients. The quarantine was imposed June 19 at Golden LivingCenter-Columbus. Health officials say that as of Wednesday, 34 patients and 15 staff members had caught the illness. The home has about 130 patients and 140 employees.
Two Men Caught For Alleged Mailbox Vandalism
At least four mailboxes and items inside were damaged or destroyed by two men early Thursday morning. Most of the reports came from the 37th and High neighborhood. One neighbor saw two men, later identified as 24-year-old Trevor Thayer and 18-year-old Hunter Pritchard, throwing mail and books into the air.
Man Wanted For Theft of Wallet From UNL's East Campus
UNL Police are looking for a 33-year-old Native American man, they believe, tried stealing a wallet late Tuesday afternoon from an office in Ag Hall on East Campus. They know who he is, but haven't found him yet. The victim confronted the suspect and tried to prevent him from leaving. There was a struggle.
Tax Credits Will Help Hickman Build New Community Center
Hickman is building a community center with the help of the Nebraska Department of Economic Development. About $25,000 worth of tax credits will help support construction of the new center, which will include space for receptions, community events, youth activities and sporting events. There will be public meeting space; a reading center; kitchen; and city offices.
Scam Targets Storm Victims
The Nebraska Emergency Management Agency is warning people in the Pilger area about scams targeting tornado victims. Scam artists are asking for property deeds or donations. One scam uses the name "Omaha and Northwestern Railroad."
City Independence Day Celebration to Kick Off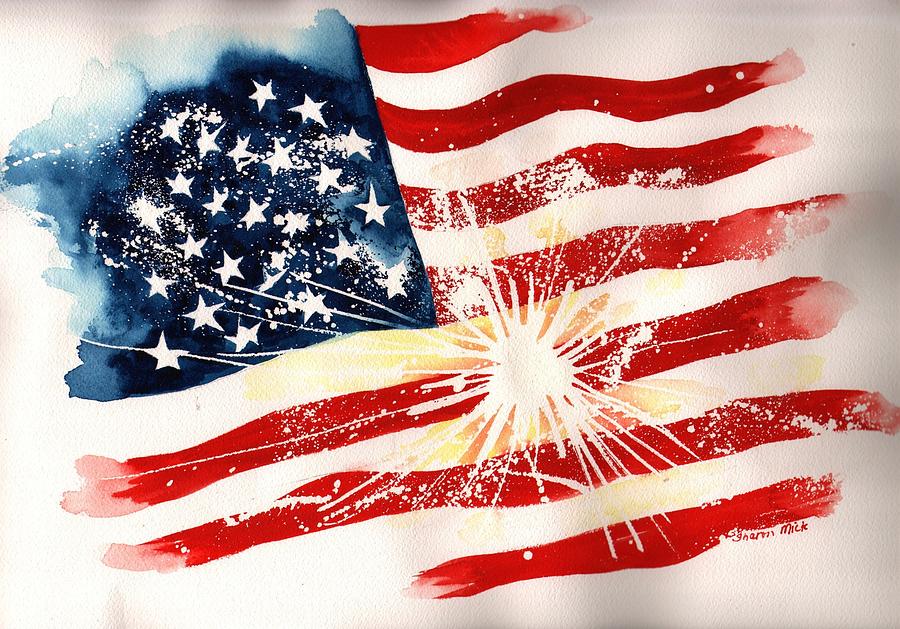 "Uncle Sam Jam 2014," the City's official Independence Day celebration, begins at 1 p.m., Thursday, July 3 at Oak Lake Park. It's located north of Haymarket Park in the area of Charleston Street and Sun Valley Blvd. Family activities and kids' games begin at 1 p.m.. It features a performance by the Wheezetones from 6:15 to 9:30 p.m..
Body Found in Missouri River, Southwest Iowa
(7-2-14) Another body found. Authorities say a camper has found a man's body in the Missouri River in southwest Iowa late Tuesday afternoon. Mills County Sheriff's Office Chief Deputy Bruce Paulsen said the body had some clothing and identifying markings, such as tattoos, but he wouldn't be specific. The sheriff's office did not have any reports of a missing man.
Nebraska Civil Rights Lawsuit Ends in $777,000
(7-2-14) Nebraska has settled a civil rights lawsuit filed by five Nebraska guards who alleged their prison was a racially hostile workplace. The five, and their law firm, will receive just over $777,000. The state did not admit any wrongdoing as part of the settlement.
Trial Set for Couple Accused of Child Abuse
(7-2-14) A September trial has been scheduled for a Columbus man and his girlfriend accused of abusing his 10-month-old son. 22-year-old Juan Trejo and his fiancee, 22-year-old Julie Staroscik, have pleaded not guilty to child abuse charges. Their trial is scheduled to begin Sept. 29 in Columbus.
Sex Offender Gets 25 More Years
(7-2-14) A 32-year-old convicted sex offender has been sent back to a Nebraska prison for 25 more years. Billy Barritt was sentenced after being convicted of five counts of child sexual assault. Fairbury police say Barritt molested one boy several times over a year following Barritt's release from prison, where he'd served time for sexually assaulting a child in Madison County.