Chambers Pushing To End Mountain Lion Hunting Season
Nebraska's longest-serving senator is pushing once again to end the state's mountain lion hunting season. Sen. Ernie Chambers of Omaha argued Thursday that the population in Nebraska is so small that there's no need for a state hunting season.
Iowa/Nebraska Insurance Cooperative To Be Liquidated
An insurance cooperative created to provide health care in Iowa and Nebraska will be formally liquidated this weekend. Iowa Insurance Commissioner Nick Gerhart said Thursday that a Polk County judge has agreed to approve the liquidation plan.
California Man Arrested After Marijuana Found In Car
A California man faces drug charges after deputies found shrink-wrapped packages of marijuana in his car. Lancaster County Sheriff Terry Wagner says 22-year-old Christopher Clowdus of Yreka, California was arrested Wednesday.
Omaha Police Shoot Unarmed Suspect
Omaha Police Chief Todd Schmaderer says a robbery suspect killed this week by police was shot in the back and that internal affairs and grand jury investigations will determine whether the shooting was justified.
Medicaid Family Planning Bill Stalls
A bill that would allow more women to qualify for Medicaid family planning services has stalled in the Nebraska Legislature. Supporters fell two votes short Thursday of the 25 needed to advance it, while 21 lawmakers opposed it.
Judge Issues Temporary Order To Stop Transcanada
A Nebraska judge has issued a temporary order to stop a Canadian company from seizing access to land in one eastern county to build the Keystone XL pipeline. The ruling Thursday by York County Judge Mary Gilbride was expected.
StarTran Bus Just Misses House In Accident
A Lincoln woman has been ticketed for a collision with a StarTran Bus this morning. 52-year-old Margarita Nguyen was southbound when she ran a red light a 27th and P. She hit a bus that was turning north onto 27th from P Streeet.
Lincoln Businessman Seeking Best Spot For Strip Club Near Grand Island
A Lincoln-based adult website operator is looking for the best spot near Grand Island to open a strip club. Shane Harrington says the locations he's considering could be bought, remodeled and opened within four months.
LES To Buy Land For New Service Center
Lincoln Electric System will buy land for a new service center in southeast Lincoln. Money budgeted this year will allow LES to buy land and a build a future south service center on the southwest corner of 98th and Rokeby Road.
Cortland Woman Accused Of Stealing From Vulnerable Adult
A 56-year-old southeast Nebraska woman has been accused of stealing nearly $45,000 from her boyfriend's mother. Rosemary Sanders is charged with felony theft and abuse of a vulnerable adult.
StarTran Adding New Buses To Busiest Routes
StarTran is adding 4 new buses onto 2 of the city's busiest routes. Route 24 runs a loop on Holdrege Street from UN-L's downtown campus to East Campus and back. Route 25 runs the same loop on Vine Street.
Nebraska AG To Meet With Law Enforcement About Marijuana
Attorney General Doug Peterson is slated to meet with western Nebraska law enforcement to discuss the impact of Colorado marijuana on the region. Peterson and his criminal bureau chief, John Freudenberg, will visit the region on Thursday and Friday.
LPS School Board Looks Into Changing School Boundaries
Parents took Lincoln Public School officials up on their invitation to attend an open house at the District Office to look at maps which change school boundaries as a way of relieving overcrowding.
State Lawmakers Debate Medicaid Expansion
The Legislature is once again facing a debate over medicaid expansion. Senator Kathy Campbell of Lincoln has introduced LB472, a bill that would grant Medicaid coverage to people with incomes up to 133% of the poverty level.
Nebraska To Pay Nearly $4M Over Water Dispute
The Supreme Court says Nebraska should pay $3.7 million in damages to Kansas in a long-running legal dispute over use of water from the Republican River. The justices on Tuesday also agreed with the recommendations of a special master.
Winner-Take-All Still Being Debated
State lawmakers are back debating a bill from Omaha Senator Beau McCoy that would make Nebraska a winner-take-all state in awarding electoral college votes for presidential elections.
President Has Vetoed Keystone Pipeline Bill
President Barack Obama has vetoed a Republican bill forcing construction of the Keystone XL oil pipeline. The White House sent notice of the veto to the Senate on Tuesday, shortly after the bill was received at the White House.
Mayor "Disappointed" In Police Union Endorsement Of Stebbing
Lincoln Mayor Chris Beutler says the police union's endorsement of his Republican election opponent Andy Stebbing is disappointing. The Mayor said he's made public safety his top priority.
Both Sides Submit More Info In Nebraska Gay Marriage Lawsuit
Attorneys on both sides of the legal fight over Nebraska's ban on gay marriage have turned in final written arguments on a motion to quash the ban immediately.
$7 Million To Save Nebraska Child Welfare Wins Approval
Nebraska lawmakers have approved a $7 million cash transfer to prevent the state's child welfare system from running out of money by mid-April.
Senators approved the funding measure on Tuesday. It now heads to Gov. Pete Ricketts.
Police Arrest Man for Stealing Two Vehicles Warming up
Police have a man in custody after a couple of vehicles were stolen in north Lincoln Monday morning. Officer Katie Flood says Shawn Michael Scaggs stole a car that was warming up in a driveway near 32nd and "R" Streets. A short time later, Scaggs stole a van that was warming up.
Deputies Find Car that Possibly Dragged Gabe Wilken
A Crime Stoppers tip leads deputies to a suspected vehicle involved in a hit and run crash in west Lincoln that killed a motorcyclist. 38-year-old Gabe Wilken was dragged for two miles after he was hit north of NW 48th and I-80.
Former UNL Band Director Jack Snider Dies
Former UNL Band Director Jack Snider passes away. Our media partner 1011 News reports that Snider died Friday at 4:20 p.m. in Lincoln. He was a professor emeritus at UNL and taught at the university from 1950 to 1986. Snider was 93 years old.
Conservatives Want More Control in Electing Leaders at State Capitol
The last election gave Republicans an even larger majority in Nebraska's nonpartisan Legislature, and now some conservatives are seeking to end the secret votes that let lawmakers break from their party when choosing legislative leaders.
Creighton Again Allowed to Treat Trauma Patients
Creighton University Medical Center in Omaha has been approved again as a state-certified trauma center. Approval means emergency response personnel may resume taking trauma patients to Creighton. Since January the Omaha Fire Department has taken all trauma patients to the Nebraska Medical Center.
York Student Arrested for Bomb Threat
Police in York say an 18-year-old high school senior is in jail on charges of making terroristic threats related to a bomb threat made against York High School last Monday. Police spokesman Michael Hanke says mobile electronic devices were seized from the student's home.
Nebraska Panel Approves Bill Allowing Teenage Governor
Eighteen-year-olds could serve as state legislators, governor or lieutenant governor under a resolution that will be debated on the floor of the Nebraska Legislature. An eight-member committee voted 7-1 on Friday to advance the measure by Sen. Tyson Larson...
Karma Nightclub Fire Ruled Accidental
A smoke machine too close to stage curtains is determined as the cause a fire at Karma Night Club and Cabaret. Lincoln Fire & Rescue crews responded the fire around 7:45 p.m. Saturday, January 31st. Crews said they found heavy smoke billowing from the roof....
Bill Could Change Solitary Confinement in Nebraska
The Judiciary committee is considering a bill that would allow the department of corrections to set standards for use of solitary confinement.
The sponsor, Senator Paul Schumacher of Columbus, says the prisons would either have to set clear standards for use of solitary, or quit using it.
Bill to Allow Smoking in Cigar Bars Passes
The fate of Nebraska cigar bars is now in the hands of the governor after lawmakers approved a bill to once again allow smoking in the establishments. Senators passed the bill Friday 45-3. Gov. Pete Ricketts has five days to sign or veto the bill.
Electric-Assist Bikes to be Allowed on Nebraska Bike Paths
A bill that would treat electric-assist bicycles the same as regular bikes has passed in the Nebraska Legislature. Senators voted 48-0 for the proposal on Friday. The bill would allow electric-assist bicycles to use bike lanes and bike paths. They would be regulated as bicycles instead of motor vehicles, which have stricter requirements.
16-Year-Old Gets 60 Years for Murdering Jailer
A district court judge has sentenced a Wyoming teenager to at least 60 years in prison for killing a western Nebraska jailer. Sixteen-year-old Dylan Cardeilhac was convicted in November of second-degree murder for strangling Scotts Bluff County jailer Amanda Baker.
USDA: Less Farms in Nebraska
The U.S. Department of Agriculture says in a new report that the number of farms and ranches in Nebraska continues to slide. In an annual report the USDA says Nebraska farms fell to 49,100 last year, 500 fewer than the year before.
Hearing Set Thursday On Nebraska's Gay Marriage Ban
A federal judge will be asked Thursday to tell the state of Nebraska that it immediately must recognize same-sex marriages while a lawsuit challenging the state's gay marriage ban proceeds. Last month U.S. District Judge Joseph Bataillon ruled against a state request to delay the lawsuit in Nebraska while the U.S. Supreme Court is considering the issue.
Woman Okay After Rollover Crash In Front Of Her Home
A woman is okay, after she was pulled out of her wrecked car in front of her home near 67th and Leighton during supper time Tuesday evening. Lincoln Fire Captain Mark Bridwell tells KFOR News they rescued the woman, after her car was hit by an SUV that was heading eastbound on Leighton. Bridwell says they rescued her by getting her out through the windshield.
Jenkins Is Competent, Trial Delayed
A judge has delayed a ruling on whether a man convicted of killing four people in Omaha within weeks of leaving prison remains incompetent to participate in his sentencing hearing, which could include the death penalty. Judge Peter Bataillon on Tuesday accepted a report from state experts that said Nikko Jenkins was competent and could understand the sentencing proceedings.
Threat Made Toward York High School
Security will be amped up Tuesday on the York High School campus. Someone posted a "bomb threat" on Monday night on an anonymous social media app.
Apartment Residents Evacuate Due To Smoke From Bad Furnace
Tenants inside the Ambassador Apartments didn't get a good night's sleep because the building filled with smoke from a faulty furnace. When Lincoln firefighters entered the 90-year-old building at 1330 Lincoln Mall, across from the State Capitol building, there was strong smell of electrical wire burning on the 2nd floor...and people already standing outside.
UPDATE: Arson Suspected In Vacant NW Lincoln Duplex
Fire officials have determined that a fire
late Monday morning in the vacant side of a duplex at 5112 West Zeamer Street is arson. Damage is $40,000. The owner of the duplex says a washer and dryer are missing from the vacant residence.
Suspect In Lincoln Robbery/Assault Arrested In Louisiana
Authorities in Louisiana have a 21-year-old robbery suspect in jail connected to an October street robbery and attack outside of the Nebraska State Capitol building. Stelson Curry was arrested on Saturday, while he was stranded on a central Louisiana highway.
BREAKING NEWS: NU Assistant Warren Reportedly Headed To North Carolina
Sports Illustrated is reporting that Nebraska secondary coach Charlton Warren has accepted a similar job on the University of North Carolina football team. Warren had just been retained by new Nebraska coach Mike Riley, as the lone holdover from former coach Bo Pelini's staff. Warren would reunite with Tar Heels head coach Larry Fedora.
Judge Tosses Lawsuit Over Nikko Jenkin's Prison Release
A judge has tossed out a lawsuit alleging that the state of Nebraska caused a woman's death by freeing Nikko Jenkins from prison. Andrea Kruger was one of four people Jenkins killed within weeks of his release from prison in 2013. The judge ruled the state is immune from liability because Jenkins' release was discretionary and protected by law.
Lincoln Man Credits Helmet For Saving His Life
If you would have asked 24-year-old Tyler Godsey of Lincoln about motorcycle helmets Monday morning, he would have said it should be a rider's choice. Godsey crashed his bike Monday at 68th and Cotner...doctors say his helmet saved his life. Nebraska Lawmakers are trying again to repeal the state's mandatory helmet law. Facts are working against them.
Poppert Resigns From Department of Corrections

One of the central figures in Nebraska's recent prison sentencing scandals has resigned from the Department of Corrections. Records administrator Kyle Poppert's resignation became effective on Monday.
LSO Will Not Call You About Warrants, Payments
Don't be fooled by a call from "Sgt. Garrison" with the Lancaster County Sheriff's Office. There is no Sgt. Garrison in the Sheriff's Office. It's an attempt to get money from you. A citizen received a voice mail from "Sgt. Garrison" implying the citizen has outstanding warrants for their arrest...and one way to get out of it was to make
Public, Victims Receive Praise From Casady In Helping With Robbery Arrest
Lincoln's Public Safety director Tom Casady says tips from you to Crime Stoppers helped police out in tracking down robbery suspect David Berlie and two accomplices. During Monday morning's police media briefing, Casady said tips from employees of businesses hit in these robberies were also helpful in putting together a description of Berlie.
Motorcyclist Hospitalized Following Rush Hour Crash
Lincoln Police say a motorcyclist has been hospitalized after an accident at the intersection of 68th and Cotner around 8am Monday. According to early reports, a motorcycle collided into the rear of a truck turning northbound on 68th St.
LINCOLN POLICE ARREST MAN SUSPECTED OF 12 ARMED ROBBERIES
Just hours after two more Lincoln businesses were robbed at gunpoint, a man has been arrested in connection to those hold ups and maybe ten others since January 26th. Lincoln Police say 32-year-old David Berlie was arrested in connection to 12 unsolved armed robberies over the last two weeks.
Residential Parking Ban Now In Effect In Lincoln
A residential parking ban is in effect in Lincoln, affecting the even-numbered, or north and east sides of the street. On Thursday, Mayor Chris Beutler says crews have been busy handling 19 arterial, emergency snow and bus routes, making sure they are cleared of any snowpack.
Two Arrested In Omaha Following Shooting of Nebraska Trooper's Cruiser
The Nebraska State Patrol says two people have been arrested in the wake of a shooting that targeted state troopers in west Omaha. The patrol says two troopers in a patrol car were trying to stop a car with a broken tail light on Interstate 680 early Thursday when a man leaned out of the passenger side near 108th and West Center Road and fired a shotgun at the patrol car, hitting it.
Benedict Woman Appointed To Nebraska State Parole Board
A parole supervisor from Benedict has been chosen to fill an open seat on the Nebraska Board of Parole. Gov. Pete Ricketts announced Thursday that he has named Teresa Bittinger to the post. Bittinger has served as a parole supervisor for the Nebraska Department of Correctional Services since 2011.
Kansas Woman Delivers Twins While Heading To Lincoln Hospital
A Kansas mother and her twin babies are doing fine in a Lincoln hospital, after she delivered them in a car near Highway 77 and Saltillo Road early Thursday morning. Lancaster County Sheriff's Captain Ben Houchin says 36-year-old Laurie Clark and her husband, 39-year-old Kevin Clark, were coming to Lincoln from Barnes, Kansas because of some pregnancy issues.
BREAKING NEWS: Lincoln Grocery Store Robbed At Gunpoint
Lincoln Police are now investigating what appears to be the city's 10th armed robbery in the last week or so. It happened just before 8am Wednesday at the Russ's Market off of 17th and Washington. Police tell KFOR News they are looking for a white man, 5-9, with a thin build, wearing a black face mask, gray hoodie, black coat and red pants. He also had a black handgun.
Two Robberies Blocks and 3 1/2 Hours Apart Keep LPD Busy
Two armed robberies three-and-a-half hours apart from each other in southeast Lincoln. The first one happened around 2:30am Tuesday at the 56th and South Kwik Shop, where a man robbed the store of alcohol and money. Then just after 6am, the LaMar's Donut Shop at 48th and Pioneers was robbed of cash and donuts.
Federal Appeals Court To Hear 3 More Gay Marriage Cases
A federal appeals court has agreed to hear arguments this spring from three more states defending gay marriage bans. The 8th U.S. Circuit Court of Appeals on Tuesday granted a request to consider an appeal from South Dakota at an expedited pace. South Dakota Attorney General Marty Jackley says the court also combined the arguments with cases from Arkansas and Missouri.
Nebraska Lawmakers Advance $10 Increase For Marriage Fees
Getting a marriage license in Nebraska could cost an extra $10 under a bill advanced by lawmakers. The measure won first-round approval Tuesday with a 32-7 vote, after hours of legislative debate. Sen. Ernie Chambers of Omaha and other opponents criticized the proposal as a tax increase that hits poor people the hardest.
Pilger Won't Get School To Replace The One Hit By Tornado
The tiny town of Pilger won't be getting a new middle school to replace the one that was heavily damaged by a tornado last June. The Wisner-Pilger school board voted Monday to build replacement school building in Wisner, which sits about a dozen miles east-southeast of Pilger in northeast Nebraska.
Body Found Outside of Kennard House Near State Capitol
Authorities say a 66-year-old man was found dead in the snow in downtown Lincoln.
Officer Katie Flood says officers responded to a report Monday morning that an unresponsive man was lying in the snow near The Kennard House.
Three Fatalities From Weekend Crashes In Lincoln Area
The weather on Sunday was a contributing factor to a collision on I-80 westbound about a mile west of the 56th Street exit. Lincoln Police Officer Katie Flood says a 30-year-old truck driver from Illinois was stuck on the inside shoulder westbound and was clipped from behind by another truck. He was taken to a Lincoln hospital, where he died.
Two More Armed Robberies In Lincoln
The investigation continues into another armed robbery, this one happening at the D'Leon's near 27th and Randolph just after 8am Monday. Officer Katie Flood says a man walked into the restaurant with a hand gun demanding money. He took money from the employee and cash from the restaurant.
Downtown Lincoln Nightclub Burns Down
Through all of the wet snowfall, Lincoln Firefighters had to go on the defensive to battle a three-alarm blaze Saturday night at a downtown nightclub. Firefighters were called just after 7:30pm to the Karma NightClub and Cabaret at 226 South 9th Street about a confirmed fire in the back of the building.
Police Investigating Fifth Armed Robbery
Lincoln Police are investigating the city's 5th robbery in four days. Capt. Robert Farber tells KFOR NEWS just before 2:30am Thursday, a light skinned man armed with a handgun demanded money from the desk clerk at the Holiday Inn Express on Highway 2 near 84th Street. He's described as 5-10 with a medium build. He wore a grey hoody and a bandana over his face.
Federal Judge Won't Delay Nebraska Gay Marriage Case
A federal judge won't delay a lawsuit challenging Nebraska's gay marriage ban while the U.S. Supreme Court is considering the issue for the country. Judge Joseph Bataillon in Omaha declined a request from the Nebraska attorney general's office for the delay, saying in his ruling Tuesday that the state didn't show the delay was necessary.
BREAKING NEWS: SW Lincoln Sandwich Shop Robbed
Lincoln Police are investigating another armed robbery, this one happening around 7:30am Wednesday at the Subway near 14th and Pine Lake Road. Police tell KFOR News they are looking for a white man, about 6-feet tall with a thin build, wearing a dark hat, gray jacket and blue bandana over his face.
Police Catch Robbery Suspect After Convenience Store Hold Up
A man caught for robbing a Kwik Shop on at 48th and Madison on Tuesday night may be the same robber who held up two other Lincoln businesses this week. Police Capt. Don Scheinost tells KFOR NEWS the description from Tuesday morning's robbery at a north Lincoln Sonic Drive-In and Monday night's hold-up at the Airport Howard Johnson's closely matched 25 year old Corey Schneider,
State Ed Board May Ask McPherson To Step Down
The Nebraska State Board of Education members might ask one of their colleagues to resign over racist content that appeared on the member's blog. Member Pat McPherson's blog included repeated references to President Barack Obama as a "half breed." McPherson has said he didn't write the posts and disavowed them before removing them.
Omaha Police ID Woman Hurt In Officer-Involved Shooting
Omaha Police have identified a 39-year-old woman critically injured in an officer-involved shooting this week. Officers say they responded Tuesday night to a report of an assault in progress at a home, where a female armed with a knife confronted them. According to a police report, officers shot at the woman who's been identified as Tiffany Terry.
Ice Jam Causes Flooding On Platte River West of Omaha
At least three people have been rescued from flooding caused by an ice jam on the Platte River in western Douglas County, just west of Omaha. Authorities say floodwaters began creeping up on the Two Rivers State Recreation Area about 1:15 a.m. Tuesday. The three people rescued had called for help when they became stranded in a pickup. No injuries have been reported.
Angelou Impressed With Lincoln's Progress, Looking Toward Future
Looking ahead to 2025, the Lincoln Partnership for Economic Development has brought back Angelos Angelou and his Angelou Economics firm to plan future economic growth for Lincoln. He was in Lincoln 10 years ago to look at the city's economic landscape and was impressed with how much progress has been made when he returned this week.
BREAKING NEWS: North Lincoln Restaurant Robbed At Gunpoint

​
Lincoln Police are investigating an armed robbery that happened at the Sonic near 27th and Old Dairy Road around 6:20am Tuesday. Police dispatch tell KFOR News the suspect is armed with a hand gun.
NW Lincoln Hotel Robbed
The search is on for an armed man who stole money Monday night from the Howard Johnson Hotel on Northwest 12th and West Adams, which is just east of the Lincoln Airport.
Lincoln Woman Accused Of Stabbing Husband
With guns drawn, Police surrounded a house in a quiet northeast Lincoln neighborhood where a wife and allegedly stabbed her husband six times. It happened late Sunday afternoon at 2501 Nancy Drive. Police Sgt. Don Scheinost tells KFOR News the woman, 50-year-old Teresa Gillispie, came out of the home peacefully, was handcuffed and taken to jail.
Central Lincoln Grocery Store Robbed At Gunpoint
An armed robbery at a central Lincoln grocery store Thursday evening. It happened at the Lobo's City Mex at 338 North 27th Street. Police Captain Robert Farber tells KFOR News the suspects are described as three black males, between 20-25 years old, one wearing a gray hoodie with a bandana over his face with a handgun.
Michigan Man Gets Nebraska Prison Time For Hauling Pot
A 41-year-old Michigan man has been sent to prison in Nebraska for helping to haul 730 pounds of marijuana. Online court records say Marcel Bud, of Taylor, Michigan, on Thursday was given two to four years behind bars. He'd pleaded guilty to attempted possession of marijuana with intent to deliver. Prosecutors had lowered the charge and dropped another in exchange for Bud's plea.
Man Hit By Car In Downtown Lincoln Suffers Critical Injuries
A 20-year-old man is in critical condition at a Lincoln hospital, after he was hit by another car on 10th Street between and "O" and "P" Streets just after 9pm Thursday.
Three Measures In Legislature Address Gun Control
Nebraska gun control advocates and opponents are squaring off on a series of new measures in the Legislature. The Judiciary Committee heard testimony Thursday on three pieces of legislation that would expand gun owner rights and one bill that would limit reckless firing. The bills would allow for security teams at private schools to carry guns.
Home Near Nebraska Wesleyan Campus Damaged By Fire
Considerable damage to a home in a neighborhood just east of the Nebraska Wesleyan campus. A fire broke out at 2833 North 57th Street around 10am Monday, sending large plumes of smoke that could be seen by fire units responding from several blocks away. Joe Benes lives across the street and saw the smoke.
Victim Identified In Fatal Hit and Run
The Lancaster County Sheriff's Office has released the victim of a hit-and-run crash in northwest Lincoln from Friday night. Deputies say 38 year old Gabe Wilken was hit by a pickup as he rode his motorcycle on NW 48th Street north of Interstate 80 in a construction zone.
Police Taser Man Accused of Stealing Two Vehicles
A 36-year-old man tasered by Lincoln Police is in jail this morning facing at least half-a-dozen charges. Police Capt. Don Scheinost tells KFOR NEWS just before 6pm Tuesday, Samuel Dieter drove into B & D Auto at 48th and Cornhusker wanting to trade his Audi for a Pontiac Bonneville on the lot.
CHI Health Lays Off More Than 150 Workers
CHI Health has laid off 156 workers across Nebraska and southwestern Iowa...that's about 1% of its area workforce. In its explanation for the layoffs, CHI Health didn't discuss its contract squabble with Blue Cross Blue Shield of Nebraska. CHI has acknowledged its patient load has dropped as a result of leaving the Blue Cross network.
City-County Businesses Not Selling Tobacco As Much To Minors
Fewer minors bought tobacco products from Lincoln and Lancaster County businesses in 2014. Around 300 times, minors volunteering for police and health officials tried buying tobacco products and were successful only 24 times. The City-County Health Department report shows the percentage dropped from 12.6% in 2013 to 7.9% last year.
Fire Damages Home Near Murdock
The State Fire Marshall's Office is investigating a basement fire 30 miles from Lincoln near the community of Murdock. Volunteer Fire Chief Alan Brockhoff says it took crews from 6 departments an hour-and-a-half to bringTuesday night's fire under control at 10209 North 298th Street because of several construction additions previously done on the home.
Beutler Will Run For Third Term As Lincoln Mayor
Mayor Chris Beutler is running for a third term in office. He made the announcement Tuesday at Fuse Co-working, an entrepreneurial hub in the Haymarket, saying he wants to keep the city's momentum in growth going. Beutler also points to Lincoln's surging economy and a Forbes Magazine ranking of Lincoln being a top five community for business and careers.
Accidental Trip Overnight Sounds Lincoln's Tornado Sirens
Too cold for tornadoes! Many of you were awakened during a deep sleep or an hour or two ahead of when you normally get up to start your day, thanks to an accidental trigger of Lincoln's outdoor warning sirens early Tuesday.
Lawmakers Could Talk About Changing Term Limits
Term limits for Nebraska state senators is two consecutive terms, or a maximum of eight years in a row. Columbus Senator Paul Schumacher says that's just not enough time, so he's state lawmakers serve six year terms, keeping them in office for 12 years. Senator Schumacher says the legislative body is losing experienced minds too quickly.
CraigsList Deal Turns Into Armed Robbery
Lincoln Police are looking for a CraigsList thief. Officer Katie Flood says just before 10pm Sunday, a man was guided into northwest Lincoln by a man who was selling a phone on CraigsList. Flood says the suspect selling the phone got into the car and as the victim was looking at it, the suspect pulled out a gun demanding the money and the phone.
Police Investigating Stolen Truck, Burned Truck Cases
A stolen vehicle from the Quality Inn near the Lincoln Airport early Saturday morning may have been found completely torched in a cornfield northwest of Lincoln. It's not clear yet if the 2009 maroon Chevy Silverado stolen from the hotel was the one found burned out in the field a half-a-mile west of NW 70th and West Mill Road, since investigators have to verify the VIN number.
Nebraska High Court Tosses Suit Over Keystone Pipeline Route
Nebraska's highest court has tossed a lawsuit challenging a proposed route for the Keystone XL oil pipeline, saying the landowners who sued didn't have legal standing to do so. The state Supreme Court ruled Friday that the three landowners failed to show they had legal standing to bring their case.
Space Heater Triggers Northeast Lincoln Garage Fire
A space heater near some combustibles starts a garage on fire at 3042 North 48th Street. Lincoln Fire Battalion Chief Jeanne Pashalek told KFOR News at the scene near 48th and Greenwood the home owner called 911 just before 9am Friday. Pashalek says fire crews first at the scene saw smoke inside the garage and had everything under control in a short amount of time.
Pizza Delivery Driver Robbed In Central Lincoln
Lincoln Police are looking for two men who robbed a pizza delivery driver of cash and a cell phone early Thursday morning. Capt. Robert Farber tells KFOR NEWS around 1:30am at 44th and M, the 30 year old victim had stopped to look at his car when two men dressed in dark clothing with dark colored ski masks threatened him, demanding money.
Man Arrested In Home Burglary
An arrest has been made in a high-dollar burglary last week in the 2900 block of Sheridan Boulevard. Lincoln Police arrested 33-year-old Jackson Steinman for his alleged involvement in the Dec. 30th theft. He was cited for possession of stolen property, after investigators found some of the items through some pawn shop records.
State Patrol Vehicle Involved In Collision
A Nebraska State Trooper is alright after a car turned in front of him on the southwestern edge of Lincoln on Wednesday night. Lancaster County Sheriff's Sgt. Derek Horalek tells KFOR NEWS it was just after 8pm a car heading south on Highway 77 at Old Cheney Road turned in front of a trooper coming from the other direction.
Stebbing Announces Bid For Lincoln Mayor
Lancaster County treasurer Andy Stebbing announced Wednesday his bid to become mayor of Lincoln in the upcoming spring city election. Stebbing is a native of Norfolk, a former police officer, and Kearney State College Graduate who spent 20 years as a Lancaster County Deputy Sheriff before winning the Treasurer's office.
Keystone To Top Senate Agenda In January 2015
Senate Republican Leader Mitch McConnell says approving the Keystone XL pipeline will top the Senate agenda in January. The issue could set up an early 2015 veto confrontation with President Barack Obama. Congressional Republicans have been pushing for approval of the pipeline for years. Obama has resisted because of environmental concerns.
Bomb Threat At Papillion High School
Authorities say they're investigating an anonymous bomb threat against a Papillion high school that was posted online. The Papillion-La Vista School District says it discovered the threat against Papillion-La Vista South High School on Twitter Sunday afternoon. Papillion police searched the school Sunday night and Monday morning and found nothing.
Pelini Fired As Nebraska Football Coach
University of Nebraska Director of Athletics Shawn Eichorst has dismissed Head Football Coach Bo Pelini effective immediately.




LPD Searching For Robber In Sunday Night Hold Up
Lincoln Police are looking for the man who tried robbing a grocery store. Capt. Don Scheinost tells KFOR NEWS just before 9pm Sunday, a man wielding a knife demanded money from the clerk at the Sun Grocery Store at 2412 N Street.
All-Female Panel Of Court Of Appeals Makes History
An all-female panel of the Nebraska Court of Appeals has heard oral arguments for the first time in state history. The three-judge panel met for oral arguments last week at the University of Nebraska at Kearney. Judges Frankie Moore, Francie Riedmann and Riko Bishop heard several cases and then took questions from students.
Sen. Fischer Confident That Keystone Pipeline Vote Will Happen Again

Nebraska U-S Senator Deb Fischer says the discussion about the Keystone X-L Pipeline is far from over. Fischer is one of 59 senators who voted yes on a bill to approve the pipeline Tuesday, but fell one vote short . She predicts Congress will take up the bill again, and pass it, shortly after the first of the year. The controversial pipeline is slated to run thru Nebraska,
Students Play Role In Painting Snow Plows
Eleven more snow plows that will be helping with any snow removal this winter have been painted by students in Lincoln Public Schools. It's part of this year's Artistic Snow Plow project that started two years ago.
First N-U Finalist Visit Scheduled
The first of four finalists for the top job at the University of Nebraska will visit the campuses and hold public meetings next week. Dr. George Ross, who's currently President of Central Michigan University, will make stops in Omaha, Kearney, and Lincoln on Tuesday, Wednesday, and Thursday.
Ricketts Voted As Nebraska's Next Governor
Republican Pete Ricketts, a multimillionaire former executive at TD Ameritrade, has been elected governor of Nebraska. Voters on Tuesday chose Ricketts, of Omaha, over Democrat Chuck Hassebrook, who for decades headed a center in Lyons that advocated for family farms and rural communities.
Sidewalk Repair In Lincoln On Track To Be Fixed Within Two Years
City officials say crews are on track to fix the back log of sidewalk improvements throughout Lincoln over the next 14 months. Along with that, there have been 250 sidewalk curb ramps fixed or installed to ensure better access for you. Mayor Chris Beutler says about a year ago, he and City Council members along with public works officials talked about how to fund this repair project.
LPS Board Hears Testimony Over Gender Identity Resources
Criticism mixed with compliments, Lincoln Public School board members heard both at Tuesday night's meeting. Dozens of parents and citizens showed up to talk about recent gender identity resources given to some teachers. Many feel the district is promoting an agenda, and want it stopped.
Committee Formed To Looking At Funding Mechanism For New Radio System/Fire Stati
TAKE CHARGE...it's a new online survey Mayor Chris Beutler wants you to take to help city leaders determine how best to pay for a new 9-1-1 emergency radio system and new fire stations in Lincoln. Around $28 million is needed. The most likely options are either a sales tax or property tax increase.
Changes at Indian Center After Saturday's Chaos
Saturday's tailgating at the Indian Center before the Husker game will look a little different than last Saturday when rowdy fans damaged police and sheriff's cruisers, threw bottles at buses and tried tipping a bus load of people. 13 arrests were made, including one felony and 17 tickets. The biggest difference between this Saturday and last Saturday will be no more walk-in traffic. Only vehicles will be allowed in.
City Council Approves Comcast Buyout of Time Warner
Approval from the Lincoln City Council Monday of the cable franchise agreement between Comcast and the city of Lincoln, if the FCC approves of Comcast's buyout of Time Warner Cable. The change would not initially affect rates for cable, internet, or phone service; However, that does not mean rates couldn't increase in the future.
Report Questions Nebraska Education Funding

A new report says Nebraska's K-12 public schools rely more heavily on local taxes for funding than any other state in the nation. The report released Monday by the OpenSky Policy Institute notes that more than 55 percent of school funding came from local sources in the last school year, while nearly 37 percent came from the state. The rest came from federal sources. Renee Fry, the group's
Colorado Pot Intercept Near Seward

Two men from Colorado face charges after the discovery of nearly 100 pounds of marijuana in a car in Nebraska. The State Patrol says the men were stopped Sunday morning on Interstate 80 in Seward County for following too close. The trooper searched the car, and 99 pounds of marijuana was found in a suitcase in the trunk. The 29 year old driver, and the 26-year-old passenger, both from Aurora,
Lincoln Man Dies Falling From Vehicle Roof

A Lincoln man has been identified as the victim who died in a single vehicle accident late Saturday night. It happened shortly after midnight on 52nd Street between Spruce and LaSalle. Lincoln Police say 27 year old James Rubio climbed out the sunroof of a sport-utility vehicle, fell to the street, and died. The driver of the vehicle was 34 year old Lindsey McAllister, also of Lincoln.
Panhandle Bond Issue Certified
Voters in the northwest Nebraska city of Chadron will decide whether to approve a one-half percent sales and use tax to pay for a proposed swimming pool center. The Dawes County Clerk's office told city officials Tuesday night that the measure had qualified for the Nov. 4 general election ballot.
Hearing Set to Find Psychiatric Facility for Jenkins
(8-7-14) A judge has set a hearing to find a psychiatric facility that will treat an Omaha man found too mentally unfit to undergo sentencing for killing four people. The hearing will be held more than two weeks after Douglas County District Judge Peter Bataillon ordered Nikko Jenkins to the state's psychiatric hospital in Lincoln for treatment.
Pershing Center Holds Last Concert August 6
(8-7-14) The Goo Goo Dolls will be known as the last live act at Pershing. It's not the last event at Pershing; the No Coast Derby Girls still have some matches this month, but the Goo Goo Dolls will be the last concert. Their last encore song on August 6 was a Supertramp cover, "Give A Little Bit."
City Clerk to Pay Restitution for Theft
A former city clerk in the south-central Nebraska town of Fairfield has been sentenced to five years of probation and must pay back $55,000 to the city she's convicted of embezzling. Jennifer Bassett appeared at a restitution hearing in Clay County District Court at which prosecutors showed that she took $96,000.
Interpreter Accused of Theft From Client
A Lincoln woman who translated bank information into English for an elderly woman has been accused of stealing more than $13,000 from her. Lincoln police say 19-year-old Martha M. Rik was arrested Thursday on suspicion of theft by deception and identity theft. Court records do not list an attorney. The 64-year-old woman contacted authorities in May to report that money was missing.
Walking Pneumonia Outbreak At Nursing Home Turns Deadly

A quarantine has been lifted at a Columbus nursing home where a respiratory illness contributed to the deaths of five patients. The quarantine was imposed June 19 at Golden LivingCenter-Columbus. Health officials say that as of Wednesday, 34 patients and 15 staff members had caught the illness. The home has about 130 patients and 140 employees.
"P" Street Temporarily One Lane
(7-2-14) For several days each of the next three weeks, traffic on "P" Street from 11th Street to Centennial Mall will be reduced to one lane of traffic during daytime, off-peak hours. The lane restrictions are expected to take place Mondays through Wednesdays. The closures will be for asphalt patching and the installation of permanent pavement markings as part of the streetscape project.
Possible Homicide Victim Identified
Nebraska authorities have identified the 34-year-old man found dead near Beaver Crossing last week. The Nebraska State Patrol says the combination of fingerprint records and tips from the public helped identify Hai Sinh Nguyen of Lincoln. His body was found on the bank of the Big Blue River in Seward County Wednesday. An autopsy confirmed that Nguyen did not die of natural causes, and his death is being investigated as a homicide.
Woman Falls out of 6-Story Window at Lincoln Hotel
A woman is in the hospital after falling from a sixth floor window at the Embassy Suites. Our media partner 1011 news reports that at around 12:30 this morning, Lincoln Fire and Rescue found the woman on a two-story roof. A ladder truck helped rescue workers get her off the roof. Lincoln Police told KFOR News she is still alive, but in a Lincoln hospital with life-threatening injuries.
Centennial Mall and "O" Street Intersection to Close
Sidewalk and lane closures begin tomorrow at the intersection of Centennial Mall and "O" Street. As part of the renovation of Nebraska's Centennial Mall, the north half of the intersection will close on Monday. Traffic will be restricted to one lane in each direction on the south half. When work on the north half is done, the south half will close. The project is expected to be complete in 35 to 40 days.
Fatal Motorcycle Crash Victim Identified
(6-26-14) The man killed in a motorcycle crash in Lincoln Tuesday evening has been identified as 19-year-old, Mark Wenzl of Seward. Police say Wenzl was heading downtown on Rosa Parks Way when he crashed into a concrete barrier and was thrown over the guardrail and onto a parking lot below near 7th street.
Columbus Sex Offender Given Prison Time
A sex offender who moved into the home of a Columbus woman and later molested two of her children has been given five years in prison. The 25-year-old man had pleaded no contest and was convicted of sexual assault of a child. The man is not being identified in order to protect the privacy of the teenage boys the man was accused of molesting.
Fillmore County Crash Kills One
(6-23-14) An 83-year-old woman has died after a collision on U.S. Highway 81 near Strang. The Fillmore County Sheriff's Office says the accident occurred a little before 2:45 p.m., Sunday. Joan Hendrickson was turning north off Nebraska Highway 74 onto U.S. 81 when her car was struck by a southbound sport utility vehicle. Hendrickson, of Shickley, was fatally injured.
Burglar Takes ATM from Powerless Gas Station
(6-16-14) A burglar got away with an ATM from a convenience store. Sometime between Midnight and 5 in the morning Sunday, a man broke into the C Station convenience store at 1120 South Coddington. Saturday night's storm knocked out power in the neighborhood, so lights were out and security camera's didn't work.
Charges Dropped for Man Distributing Religious Pamphelts

Charges against a Lincoln man for handling out religious pamphlets outside the Pinnacle Bank arena have been dropped. 77-year-old Larry Ball was arrested March 15 for handing out literature during the state basketball tournament. Ball was arrested after he refused a request from arena security to leave. He claimed he was on public property.
Trial In Death of Raymond Man May End Soon
The family of a Raymond, Nebraska, man gunned down two years ago in Mississippi while picking his grandson up from college in Florida, could know very soon if the man accused of the murder will spend the rest of his life in prison. James Willie is accused of killing Tom Schlender in his vehicle on Interstate 55 in May of 2012.
South Sioux City Memorial Wall Dedication Draws Hundreds
The dedication of a replica Memorial Wall drew hundreds of Vietnam veterans to Freedom Park in South Sioux City. The half-scale replica of the wall bears the names of more than 58,000 U.S. service members killed in the Vietnam War. The 250 foot black granite wall is the only replica that duplicates the original design in the nation's capital.
Patty Duke Taken to Omaha Hospital During Film Screening
An organizer of a screening of "The Miracle Worker" in Omaha says one of the movie's stars, Oscar-winning actress Patty Duke, left the event because of stomach pain. The 67-year-old Duke was taken by a private vehicle Friday evening to the Nebraska Medical Center after complaining of stomach pain. Organizer Bruce Crawford says Duke's medical condition was not serious, but that but that an Omaha doctor who had been running tests on Duke asked her to come in for more tests Friday night after she reported the pain.
Ben Sasse Resigns From Midland
Midland University President Ben Sasse announced Thursday that he has submitted his resignation to the Midland Board of Directors, effective at the end of the year. Sasse, who is the Republican candidate for the Nebraska Senate seat being vacated by the retiring Senator Mike Johanns, is running against Democrat Dave Domina in November.
Nebraska Twister Damage Estimated at $300,000
Damage to Lancaster County property is estimated at 300,000 dollars after Sunday's round of tornadoes. Three of the twisters have been verified in northern Lancaster County, damaging two dozen buildings, including one grain bin that was dropped on a county road. Flooded roads were closed in 10 places during the storm, one bridge remains closed, and Count Engineer Pam Dingman says
UNMC Chancellor Receives Prestigious Health Care Leadership Award
University of Nebraska Medical Center Chancellor Jeffrey Gold is in Chicago this week to receive a prestigious health care leadership award. Gold is one of 25 recipients this year of the Becker's Healthcare 2014 Leadership Awards by Becker's Hospital Review.
Lincoln Water Levels Good, No Residential Watering Schedule in Demand
Mayor Beutler announced today that Lincoln's water supply is 95 percent full and he will not ask residents to follow a watering schedule at this time. The water level was below normal from December to March and slightly above normal in April.
Two Indicted for Hacking UNL, U.S. Navy, More Computer Systems
Federal prosecutors in Oklahoma say two men have been indicted for hacking into computer systems of more than 30 computer systems of public and private organizations, including that of UNL and the U.S. Navy. The U.S. Attorney's Office in Tulsa says 27-year-old Nicholas Knight, of Virginia, and 20-year-old Daniel Krueger, of Illinois, are a part of a group called Team Digi7al that tries to
Storm Damages Four Major NPPD Lines
(5-12-14) Sunday night's storms will be costly for the Nebraska Public Power District. The state's largest utility reports damage to four major transmission lines. About 100 poles were damaged on a large 345 kilovolt line running from Hallam to McCool Junction. At one point in the storm, that line fell to the ground across U-S Highway 81. Another 100 kilovolt line, from McCool
Lincoln City Attorney Rod Confer Retires
Lincoln City Attorney Rod Confer is retiring, after being the city's lawyer for the past five years. Mayor Beutler announced today that assistant city attorney Jeff Kirkpatrick will be the new city attorney starting June 1st. Kirkpatrick spent 12 years in private practice, after joining the city attorney's office in 2010, particularly with Lincoln Fire and Rescue.
18-Year-Old Hits, Runs, Accidentally Kills, Gets 4 to 5 Years
An 18-year-old woman will be sent to prison for four to five years for a hit-and-run which killed another driver. Eighteen-year-old Justice Wiggins of Omaha ran into some property and sped away from the scene. She ran a stop sign, collided with an SUV and killed the 23-year-old driver. Court records say she pleaded guilty to failing to stop and render aid and to misdemeanor vehicular
Midwest Community Leaders Advise Senate Panel on Improving Communities

(5-1-14) Witnesses are telling a Senate panel that rural communities need to sell what they are, not what they are not, in order to thrive economically. They also say government support is important for growth and that small cities and towns should band together to maximize their potential. A subcommittee of the Senate Agriculture Committee focused Thursday on how to boost rural
Overnight Armed Robbery At South Lincoln U-Stop

An overnight armed robbery in South Lincoln nets an arrest shortly after it occurred. Lincoln Police Captain Don Scheinost told our media partner 10/11 news around 1:30 Sunday, four men walked into a the U-Stop at 13th and South and demanded cash.
Shots Fired At West Lincoln Trailer Park

Shots were fired into a Lincoln home overnight. Our media partner 10/11 news reports that Lincoln Police received several reports of shots fired just after midnight at the Contempo Trailer Park at 600 West Farfield.
9-Year-Old Killed by Bobcat Machine

A 9-year-old boy was killed when a Bobcat Loader backed over him near Ashland. Cass County Sheriff William C. Brueggemann, told our media partner 10/11 news just after 3:30 Saturday afternoon a male was operating a bobcat loader
Midwest States to Jointly Combat Wildfires
Nebraska is preparing to joining forces with Colorado, Wyoming and the Dakotas to help fight rural wildfires. A bill sent to Governor Heineman would allow Nebraska to join the Great Plains Interstate Fire Compact, an agreement which lets member states share firefighters and equipment in an emergency. Kansas is considering a similar proposal.
Pipeline Opponents Protest with 80-Acres of Artwork

Opponents of a proposed pipeline to carry Canadian oil south to the Gulf Coast have carved a message of resistance into a Nebraska field in the project's path. The 80-acre artwork, which was done last week and reads "Heartland(hash)NoKXL."
Motorcycle Rider Killed in Crash

Omaha Police have identified the motorcycle rider who was killed in a weekend crash after failing to negotiate a corner in the road. Omaha police say 27-year-old David Plassmann of Bellevue died Saturday afternoon while out riding with others.
Syracuse Man Arrested for DUI after Crashing into Pole

A Syracuse man was arrested for DUI after crashing his truck into a power pole. Just before 1:00 Sunday morning, a Bennett firefighter drove up on a crash near 176th and Roca Road.
Driver Rolls Car Over, Gets DUI, Negligent Driving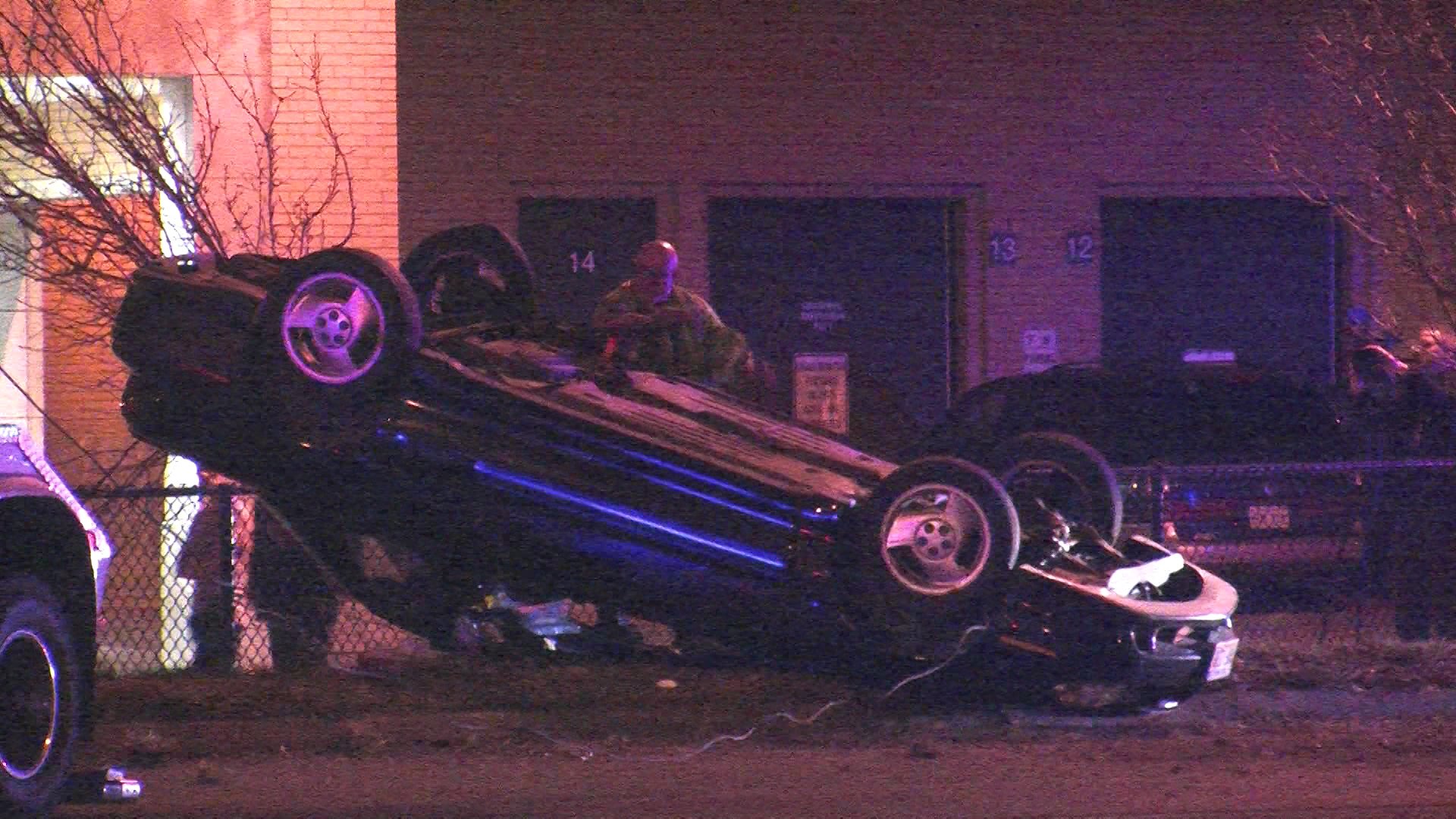 (4-11-14) A one-car rollover crash shortly after bar close last night resulted in no injuries but two citations--a DUI and negligent driving. 21-year-old Nathaniel Wilkens was driving too fast on the curve of Capital Parkway between J street and Randolph and lost control of his Pontiac Grand Am. His car flipped over and hit a curb and tree. Wilkens was not seriously injured.
Health and Human Services Official Vivianne Chaumont Dies at 60
A well-known state Health and Human services official has died. Vivianne Chaumont, who oversaw Nebraska's Medicaid and long-term care services, has died of cancer. She was 60. Chaumont was appointed to the agency in May 2007. She previously was an Assistant Attorney General in Colorado. Chaumont is survived by three children.
Approved Bill to Help Elderly Nebraskans Maintain Home-Living

A bill that would provide millions of dollars in federal and state funding to help elderly Nebraskans stay in their homes has won approval from lawmakers, despite a veto. Lawmakers overrode Gov. Dave Heineman's veto on Thursday with the minimum 30 votes required. The proposal would direct Nebraska to apply for a federal grant that would help pay for in-home services.
Unknown Thief or Thieves Break Into At Least 15 Cars at UNL
(4-10-14) University of Nebraska-Lincoln Police are looking at surveillance video to see if they can find out who smashed windows in at least 15 vehicles early Wednesday morning. Two UNL parking lots were targeted--one on South Street between Vine and 19th streets, the other near 22nd and U streets. Cell phones, iPods, cash, and other valuables were taken. Police encourage
Bill to Up Penalties on Assaulted Medical, Social Workers Faces Final Vote
(4-10-14) Assaulting a firefighter, paramedic, or social worker could carry a stiffer penalty under a bill headed to a final vote in the Legislature. Lawmakers gave 2nd-round approval to the legislation by Omaha Senator, Steve Lathrop. Yesterday's vote followed a filibuster led by Omaha Senator Ernie Chambers, who argues that the law shouldn't treat assault victims differently
Are You Sure You're Registered for the May 13th Primary?

The Lancaster County Election Commissioner will set up for voter registration at several extra sites on Saturday. Anyone who turns 18 on or before November 4, has moved, changed their name, or would like to change their political party affiliation, needs to register.
Ex-Convict Jobs Ammendment Heading to Final Vote as Part of Prison Reform Bill

A bill designed to help ex-convicts find jobs in Nebraska is headed to a final vote in the Legislature. The measure, part of the state's prison reform bill, was amended Tuesday before receiving second-round approval by lawmakers.
Tom Osborne Endorses Mike Foley for Governor

Former University of Nebraska football coach Tom Osborne today endorsed State Auditor Mike Foley's candidacy for Governor. In making the endorsement, Osborne said Foley is an honorable man who can't be bought.
Fines Possible for P Street Project Contractor

August 29th...mark it on your calendar. It's the date by which the P Street project must be done or the contractor faces stiff fines, If P Street and Centennial Mall isn't done in 30 days.
Fillibuster Kills Sexual Discrimination Bill

20 states and the District of Columbia have laws preventing employers from discriminating based on sexual orientation and gender. Nebraska will not join that list of states this year. Lawmakers fell 7 votes short of getting the support needed.
City Council Repeals Curfew

In a unanimous vote, the City Council repeals the teenage curfew ordinance. It's been the law since 1949 that young people under 16 must be accompanied by an adult to be in businesses where alcohol is served past 9 at night.
Nebraska DMV Closes Driver's License Operations

If you need to renew your driver's license, you might have to skip the DMV this week and go online. All state licensing operations are shut down through Thursday. Staff members are going through planned training sessions.
Horse Race Betting Bill Passes Legislature

A proposed ballot measure that could allow betting on previously recorded horse races has been passed by the Nebraska Legislature. Lawmakers voted 30-17 in a second attempt to approve the proposed constitutional amendment.
Heineman Vetoes Elderly Care Funding Bill

Gov. Dave Heineman has vetoed a bill that would require Nebraska to apply for federal funding for in-home care services for the elderly. The governor argues that while the bill's goal is laudable, it would shift millions of dollars in expenses onto state government.
Nebraskans Remember Mickey Rooney

Actor Mickey Rooney will always be remembered at Boys Town for his Oscar-winning role in the 1938 movie about the Nebraska home for troubled youth. Rooney, who died Sunday at the age of 93, was named Mayor for Life at Boys Town in 2003.
Many State Parks to Reopen Early

Officials say state parks and recreation areas closed temporarily last fall to deal with deferred maintenance amid budget woes will reopen nearly two weeks earlier than scheduled.
Task Force Arrests Wanted Fugitive in Lincoln


The US Marshals Metro Fugitive Task Force (MFTF) announced it has arrested Jason Robert Jackson, 24 based on his federal arrest warrant for conspiracy to distribute methamphetamine. Jackson was arrested around midnight on Sunday at a residence in the 2500 block of N street in Lincoln.
Man Killed by Gunshot

A man is dead after a shooting yesterday evening at around seven-thirty at the Lion's Gate Apartments on the 5100 block of Vine Street. Our media partner 1011 says the shooting was accidental, but police aren't willing to confirm anything.
Anti-Icing System to be Installed on I-80 Bridges

An anti-icing system is scheduled to be installed on four Interstate 80 bridges about four miles west of Aurora next week. The project will include construction of a camera tower and a building that will house the anti-icing chemicals.
Two Young Students Injured in Bus Crash Near Norfolk

Authorities say two girls were injured following a school bus crash in Stanton County. The Stanton County Sheriff's Office says the crash happened Friday morning near Norfolk. The girls, ages 8 and 9, were taken to a local hospital.
Palin Endorses Ricketts

Sarah Palin is jumping into Nebraska politics again. The former vice-presidential candidate is endorsing Pete Ricketts' bid for the Republican nomination for governor, calling him a "principled conservative." Ricketts is competing in a six-w
Former Crime Scene Investigator Ordered to Pay Restitution and Punitive Damages

Discredited former Douglas County crime scene investigator David Kofoed has been ordered to pay a total of nearly $6.6 million to two men he's accused of framing for a double murder. U.S. Judge Joseph Bataillon issued the orders.
Indepentent U.S. Senate Candidate not Invited to Business Forum

Independent U.S. Senate candidate Jim Jenkins today objected to a decision by the National Federation of Independent Business not to invite him to a small business forum featuring other Senate candidates.
Three-Year-Old Dies after Accident

A 3-year-old boy has died in an Omaha hospital after being accidentally run over by his uncle at a trailer park in Hastings. Taylor Wilson, of Nebraska Medical Center, on Tuesday confirmed the death of Aldo Ramirez-Lopez.
Lincoln Man Sentenced to Prison for Selling Gun to Felon

A 36-year-old Lincoln man has been given 46 months in federal prison for selling a gun to a convicted felon. Ashley Gerbig was sentenced in U.S. District Court in Lincoln. He pleaded guilty to one count in October.
Legislature Overrides Governor's Budget Veto

Nebraska lawmakers have voted to override Gov. Dave Heineman's vetoes of state budget items, including funding for courtyard fountains and a new heating system at the Capitol. The 37-11 vote on Tuesday comes days after Heineman announced the veto.
Hit and Run Crash Shoves Parked Car Against House

Lincoln Police are investigating a hit and run accident where a parked car was overturned and hit a house and the suspect was arrested 10 blocks from crash scene, still in his destroyed car. Our media partner 10/11 news is reporting just after 9:00 Saturday night emergency crews were called to the 1800 block of A Street for a reported rollover accident.
Lincoln Police Catch Stabbing Suspect

Lincoln Police have caught the man they say is responsible for a stabbing early Sunday morning. Around 7:40 a.m., LPD Captain David Beggs said the suspect went into the CVS Pharmacy and asked the cashier about a TracFone prepaid cellphone.
Lincoln Police Arrest Murder Suspect

Lincoln Police have made an arrest an arrest in the homicide of Nathaniel Morton Sr. Captain Jason Stille tells KFOR News 21-year-old Kashius Haynes turned himself into authorities around 3:00 p.m. Saturday afternoon.
Milford Woman Admits Lying about Man's Threats

A Milford woman has made a plea deal and was convicted in a perjury case. Betsy Smith pleaded no contest, and will be sentenced May 12. Prosecutors say Smith had sought a protection order against a York man.
Minnesota Man's $5,000 Wheelchair Stolen

The State Patrol is asking for help finding a wheelchair stolen from its owner as he traveled through Nebraska. A 29-year old Minnesota man called the Nebraska State Patrol on Wednesday to report that his wheelchair had been stolen.
Boy Scouts Hurt in Gunpowder Explosion

Boy Scouts experimenting with gunpowder for a ceremony have been injured in an explosion and fire at a Council Bluffs Home. The Fire investigator said that the accident occurred around 8:10 p.m. Thursday.
Woman Sues Strip Club Over Wages

A Wisconsin woman is suing a Lincoln-area strip club where she dances, saying the owner of Shakers of Waverly has not paid her or other dancers an hourly wage or overtime in the three years she has worked there.
19-Year-Old Going Back to Prison

A 19-year-old on parole for robbery is going back to prison for nearly a year for trying to force his way into Lincoln North Star High School last year. William Holloway and two friends fought with two guards and a school administrator.
Lincoln Post Office may Close

The U.S. Postal Service is studying whether to continue operating the University Place Post Office. Postal Union President Tony Ridder says in his monthly newsletter that a decision has already been made to close the station at 48th and Leighton.
Grand Island Fights for Renovated State Veterans Home, Not New
Grand Island leaders haven't given up on retaining the state veterans home instead of seeing the state build a replacement in Kearney. Grand Island Mayor Jay Vavricek is preparing a counterproposal to the plan approved by Gov. Dave Heineman. The state plan already has been sent to federal officials in Washington, where it awaits funding.
Legislature Approves Budget

Nebraska lawmakers have approved changes to the state's two-year budget, including new money for property tax relief. The $7.8 billion package passed on Monday includes new funding for Nebraska's property tax credit program, water projects, and state park renovations. It also allocates money for job-training programs and pediatric cancer research.
Mountain Lion Hunting Ban Waiting for Governor's Signature

Nebraska's mountain lion hunting season could come to a halt if a bill passed by state senators becomes law. The Legislature's 28-13 vote on Monday was enough to pass the measure, but supporters fell five votes short of the backing needed to put it into effect right away. Sen. Ernie Chambers of Omaha introduced the bill to protect mountain lions.
Lincoln Police Investigate More Than 20 Car Vandalism Cases

Police are investigating more than 20 vandalism cases in south-central Lincoln. Lincoln Police told 10/11 news they started getting reports of graffiti on cars and homes and slashed tires just after 8 Saturday morning.
Single Vehicle Rollover Accident Occurs In West Lincoln

A man is in serious condition after his car rolled west of 190th and Pioneers Blvd yesterday afternoon and he was ejected. Lancaster County Sheriff Sergeant John Vik told our media parter 10/11 News the single vehicle crash happened just after 5:00 pm.
Missing Teens Found in Florida
Lincoln Police tell our media partner 1011 News, Rachael Bates and Samantha Zuerlein have been located in Titusville, Florida.
Lincoln Police Captain David Beggs said the girls were sleeping in the 1997 silver Lincoln Continental they were last seen in, when Titusville police found the girls in a Walmart parking lot.
Driver Hits Stalled Car and Owner
A woman putting gas in her stalled vehicle on 40th Street was hit by a car last night near C Street. The woman, Tracy Macke, was taken to intensive care but Police Capt. Don Scheinost tells KFOR NEWS the woman's injuries are not considered life threatening. The driver, Sara Inhofe, was driving southbound on 40th Street when she saw the stalled car with its flashers on too late and swerved,
Man Hit in Head by Large Tree, Dies 4 Days Later

(4-3-14) A 57-year-old Roca man has died four days after being hit by a falling tree. Wade Wunderlich used a chain saw to cut down the tree Saturday. He and his wife had been working for months to remove the tree from the 100-acre property they recently bought three miles west of Roca in southeast Nebraska.
New Hydraulic Cot In LFR Ambulances

New hydraulic cot for LFR ambulances.
Federal Judge Catches Heat for Comments

A federal judge is catching some heat for referring to himself as "a dirty old man" and suggesting in his personal blog that young women attorneys need to dress more conservatively in court. Senior U.S. District Judge Richard Kopf weighed in on the topic Tuesday, relaying a story about a local female attorney in her late 20s who "wears very short skirts..."